let's talk curly
No matter where you are on your journey, we have everything you need to master beautiful curls!
decoding your curls
Your curl pattern can tell a lot about what kind of care you need. Here's the lowdown on the main types of curls. Keep in mind that your curls can be somewhere in between!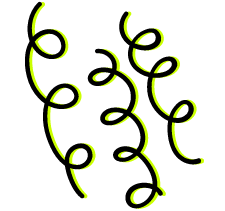 loose spirals
Curls with a well-defined, loopy, s-shaped pattern (some refer to this as 3A).
Did you know?
This pattern of spirals is at its best with lots of airy body and movement. Scrunch to encourage spirals, and diffuse upside down for bouncy movement.
Shop
Curly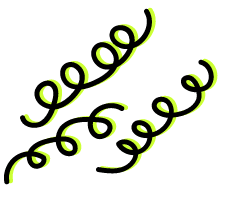 spirals
Well-defined, spiral curls that range from bouncy ringlets to tight corkscrews (some refer to this as 3B).
Did you know?
This pattern of spirals can be inconsistent and tangle from frizz and dryness. Use "prayer hands" to apply products and scrunch to define spirals.
Shop
Curly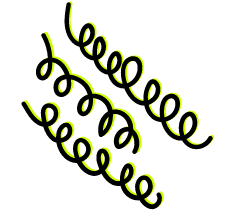 very tight spirals
Curls that have a well-defined, tight corkscrew or coil pattern with a lot of strands densely packed together (some refer to this as 3C).
Did you know?
This pattern of spirals tends to experience the most volume but also the most shrinkage. Drench hair with moisture and clip at root area to subdue volume.
Shop
Curly
Stylist Tip
"'Curl Karma' is real. Your hair will only look as good as you treat it."
Deva Hair 101
Simply stated, hair porosity refers to how easily your hair absorbs moisture. There are 3 levels of porosity: low, medium (or normal), and high.

Low porosity hair has a compact cuticle—which means it forms a bit of a barrier against moisture, but once it's in there it, the barrier helps retains it.

Medium porosity hair has a slightly raised cuticle which allows more moisture to be absorbs which means it also has a more balanced rate of moisture retention.

High porosity hair has a raised cuticle which lets a lot of moisture in. It also loses moisture easily and is usually considered to be dry.
Place a few strands of clean, loose hair into a bowl of water and let sit for a few minutes. If the hair sinks to the bottom, it means it easily absorbed the water and is most likely high porosity. If the hair doesn't absorb much water and seems to float in the middle of the bowl, it most likely has medium porosity. If the hair floats on top—you guessed it—it means it didn't absorb any (or very little) water and it most likely has low porosity.
Hair texture (or diameter) is used to describe the thickness or width of each individual hair strand (not to be confused with density which is how much hair you have).

There are 3 basic textures: fine, medium, and coarse. To determine your hair's texture, take a single strand and lay it flat on a white piece of paper. If it's hard to see or feel between your fingertips and appears thin, it is fine. If it is visible and not hard to feel between your fingertips, it is medium. Coarse texture will be highly visible and easy to feel between fingertips.
Density describes how much hair per square inch is present on your scalp. There are 3 main levels of density: thin, average, and thick. To find your hair's density, gather the front area of your hair, and pull over to the side. If the scalp is clearly or highly visible through your strands, you have thin density. If the scalp is neither clearly visible nor hard to see, you have average density. Thick density is if the scalp is not clearly visible or easy to see.
How-to:
DevaFuser 101
Dos and don'ts of diffusing: cut down on drying time, plump up curls, shut down frizz, and more!
Learn More