By now, you've probably heard the news that we're adding a new baby to our ever-growing Deva family.
And if you haven't, well, here you go.
So now you're probably wondering, Super Stretch sounds an awful lot like SuperCream.
What's the difference?
Let's break it down.
SuperCream
In a nut shell, SuperCream is quite literally an all-in-one product.
It's insanely moisturizing, plus it provides a soft, touchable hold while taming frizz, boosting volume, and adding shine.
When we said SuperCream does it all, we really meant it does it all.
SuperCream is incredibly versatile.
It's basically the perfect product for any curly gal or guy looking to add that extra boost of moisture into their styling routine.
SuperCream's star ingredient is coconut oil, which is where it gets its heavenly smell.
Coconut oil packs the hair with intense moisture, shine, softness, and definition. It also features jojoba proteins and corn starch to deliver strength and touchable hold.
Super Stretch
If you've ever dealt with shrinkage, this is where Super Stretch comes into play.
While it's versatile, just like SuperCream, this baby is made to elongate your curls.
BUT HOW?! What kind of sorcery is this?!
The secret is micro-encapsulated coconut oil that essentially fits in between each coil to lengthen the curls without losing definition or moisture.
It's designed to have the texture of a cream, but the hold of a gel. It's a lot thicker in texture than SuperCream. But you don't have to worry about weighing down your curls with Super Stretch.
It provides weightless definition and length.
When's the right time to use it? Well, Super Stretch is great for a wash and go but it's also amazing for stretched styles like twist outs, flexi rods, bantu knots, and more.
What's in it?
Along with coconut oil, Super Stretch also contains some other curly girl staple ingredients like shea butter and castor oil. These all work perfectly together to moisturize while elongating curls at the same time, so you can stretch your style with confidence.
The coconut oil also makes it smell AMAZING just like SuperCream.
It smells so good that we regularly open up jars, just to get a quick whiff.
It's that good.
So, should I use SuperCream or Super Stretch?
If you're looking for an all-in-one product to literally do it all while delivering intense hydration, SuperCream is for you.
Its versatility is perfect for everyday use and makes a perfect addition to your product line up.
If you're looking to weightlessly elongate your curls without sacrificing definition and moisture, Super Stretch is your go-to.
Are twist outs your thing? Flexi rods? Bantu knots? Super Stretch is for you too.
Bottom line:
SuperCream = moisture and hold.
Super Stretch = elongation and definition.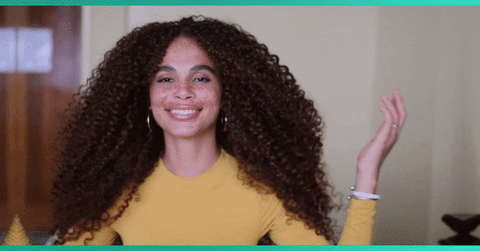 Are you excited to try Super Stretch out? Is SuperCream already in your product stash? Let us know in the comments below!