Now that summer is officially over, let's get down to business and talk damage.
Because the cold weather is starting to creep around the corner (did you peep the wind over the weekend?), many curlies are looking to revive their summer hair damaged from sun, chlorine, styling tools, and bleach.
And while it may seem like the process will take forever, we promise there are a few steps you can incorporate into your routine that will take your curls from drab to fab before the holidays roll around!
First and foremost, it's important to recognize the telltale signs of damage or you won't be able to bounce back. Ask yourself:
Is my hair shedding or breaking more than normal?
Are my curls becoming harder to style?
Are there more flyaways and frizz?
Have my curls lost definition?
If so, this one's for you.
Moisturize. Moisturize. Moisturize.
And when you think you've moisturized enough, moisturize some more.
Deep conditioning is the easiest and one of the most effective ways to bring your curls back to life.
We love deep conditioning one to two times a week to hydrate and repair curls. Even when your hair is at it's healthiest, moisturization is always key to keep curls at their peak.
Yasmine Montes De Oca, Social Media Coordinator at DevaCurl HQ, says that when her curls are feeling especially parched, she leaves in Heaven In Hair or Melt Into Moisture overnight to get maximum hydration.
If you've recently colored or bleached your curls, protein treatments are your new best friend. Products that are rich with protein (like Deep Sea Repair) actually help reverse the signs of heat damage and chemical treatments to bring back texture and definition.
Use the Right Products
Even if you may not think your styling products have a huge effect on the overall health of your curls, the right products can actually help with your transformation.
Try adding a moisturizing styling product into your lineup so that your curls can drink it up throughout the day. Our favorites are SuperCream, Super Stretch, Styling Cream, and Wave Maker.
Junior stylist at DevaChan SoHo, Deanna Brown, notes that it's especially important to take care of the curls at the nape of your neck since that's where the hair suffers the most wear and tear during the winter from scarves, sweaters, and coats. Her favorite tip is to add a bit of SuperCream to the hair in the back to protect curls from breakage.
Leave it in!
Yep, that's right.
After washing your hair, try leaving in a bit of One Condition and style hair as normal. This adds even more moisture into your styling routine and will help tame any frizz.
You can also opt for a leave in conditioner to bring back the hydration. We like using Leave-In Decadence before any stylers to add weightless moisture that make curls easier to style.
Prevention
Once you revive your hair from the damage, you need to make sure you're constantly keeping up with taking care of it.
Doing weekly deep conditioning treatments and wearing your hair in protective styles can contribute to overall healthy curls.
And last but not least, STEP AWAY FROM THE STRAIGHTENER.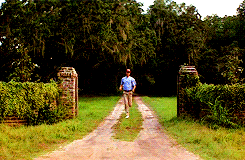 No one's perfect, so if you end up using heat styling tools, make sure that you're using them on the lowest heat setting as possible and deep condition right before. Yasmine likes to use Leave-In Decadence when straightening and then immediately deep conditions with Deep Sea Repair when she wants to go back curly.
What are your favorite tips to revive damaged hair? How often do you deep condition? Sound off in the comments below!