If you're a curly-headed human, chances are you've dealt with shrinkage…
Which is why today may just be the best day ever.
Like in the history of the curly-haired universe – or at the very least, this summer.
It's that serious.
So, get excited my curly friends, get super excited.
Because today, we are adding ANOTHER new member to our DevaCurl family.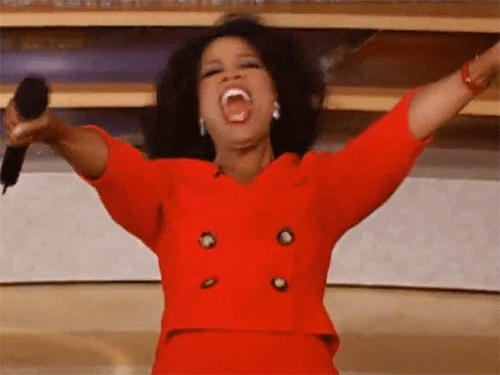 Please welcome Super Stretch.
ISN'T SHE BEAUTIFUL!?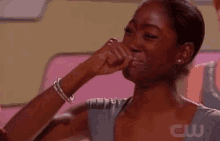 Okay take a minute.
Take a breath.
We know there's a lot going through your head.
To start – WHAT IS IT?!
WHAT'S IT MADE WITH?!
WHY IS IT NAMED AFTER SUPERCREAM!?
Don't worry, we'll tell you.
Super Stretch is a coconut, yes coconut, curl elongator.
It's the texture of a cream, with the hold of a gel, and it's designed to keep curls moisturized, and hold them in place all day.
And it's AH-mazing for stretched styles – aka twist outs, flexi rod sets, bantu knots. You name it, this baby is good for it.
Oh and the best part? It's not going to weigh down your hair or make it feel heavy.
Weightless definition? Sign us all the way up!
Check out these STUNNING before and after's using Super Stretch.
These are Wash and Go Results:
These are flexi rod results:
Y'all just wait till you see the twist out!!
So, is it related to SuperCream?
Only slightly, because it too features coconut oil. Just like our beloved SuperCream, Super Stretch contains coconut oil to deliver shine and moisture. This helps to loosen up the curls, thus elongating them.
But Super Stretch also has a few other secret ingredients:
Shea Butter: This curly girl staple seals in moisture and conditions for long-lasting softness.
Castor Oil: Adds nourishment and shine, and we want all of that.
Aloe: This baby is great for soothing and hydrating the scalp and hair to ensure lightweight, bouncy curls!
And guess what?
It smells like you've literally been transported to a tropical vacation and you're now on a beach sipping on a piña colada from a fresh coconut.
Not to be biased or anything, but it's probably the best smelling product, like EVER!
Okay, okay. We've raved enough.
We're just really excited.
And we know you will be too ?
Are you excited to try Super Stretch? What are your favorite stretched styles? Share with us in the comments below!