I don't know about anyone else, but when it comes to trying out new hairstyles, let's just say I'm not necessarily skilled…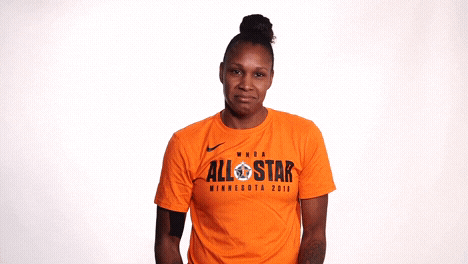 Especially in the summer when it's humid and the frizz is real, I struggle.
A lot.
Meaning: curly hair + summer heat = no fun.
Luckily, Kaleigh of Paper Moon Collective put together two super cute summer-friendly curly hairstyles so you don't have to!
Curly Hairstyle #1: Space Buns
C'mon, how freakin' cute is this?! And it's super easy too.
With wet hair, scrunch in B'Leave-In to plump up your curls. Scrunch out any excess water afterwards with the DevaTowel.
After your hair is dry, part it down the middle and section off some hair from about the earline forward on each side. These sections will be used to create your space buns. To make sure you have more volume, try taking a section diagonally from the earline up, so that more hair from the back section can be left down.
Once you have the hair sectioned off, take a bit of Beautiful Mess to smooth down any baby hairs and flyaways.
Tie each section of hair into a ponytail using a clear hair elastic or one similar to your hair color. Want to know where to aim the ponytail to keep things even? Kaleigh recommends using the tail end of your eyebrow as a guide, so you know exactly where to place it.
Twist the ponytail and wrap it around the elastic to form your space bun. Secure it with a bobby pin or two.
Repeat on the other side and prepare to look cute!
Check out this stop-motion video of Kaleigh trying out this look herself!
Curly Hairstyle #2: Twist & Braid
If you're that person who keeps trying to braid, and is um, struggling – these are the braids for you. Kaleigh's technique is incredibly simple. And the style is perfect for keeping the hair out of your face and off your neck.
With wet hair, rake Ultra Defining Gel through your hair and scrunch out the excess water with the DevaTowel.
After drying, part your hair however your curly little heart desires. Kaleigh notes it's easiest to part your hair down the middle in the back so your braids can be even.
Section off your hair where you want the first braid to be. Like the last look, Kaleigh uses the tail end of her eyebrow as a guide for placing the braid.
Take that section of hair and twist it towards the back of your head and secure it in place with bobby pins, continue twisting until you reach the base of your head. Repeat on the other side.
Take the rest of your hair that is still loose, and braid it. You can leave a hint of your natural texture out at the end if you like. Once you've finished, look in the mirror, wink at yourself, and remember you look great ?
Want to watch Kaleigh in action? Check out yet another stop-motion video of her looking cute while doing her hair. HOW DOES SHE DO IT?!
Are you going to try one of these hairstyles? What's your go-to summer 'do? Let us know in the comments below! And don't forget to check out Kaleigh's blog here for more curly hair inspo.