Products can be pretty bulky to pack but they're a necessity, especially for a curly person. Although many of us are not currently traveling as much as we once did, we want to make sure you have the information and tools you need to live your best curl life every day of your solo getaway or if you're heading back to your hometown for the holidays.
Stick to Travel Sizes
Travel-size products are going to be your best option when packing your must-haves. They're small, compact, and since curly people don't wash their hair as often, they should last. Luckily, we offer most of our products in travel size and some even come in travel kit bags so you can just grab and go.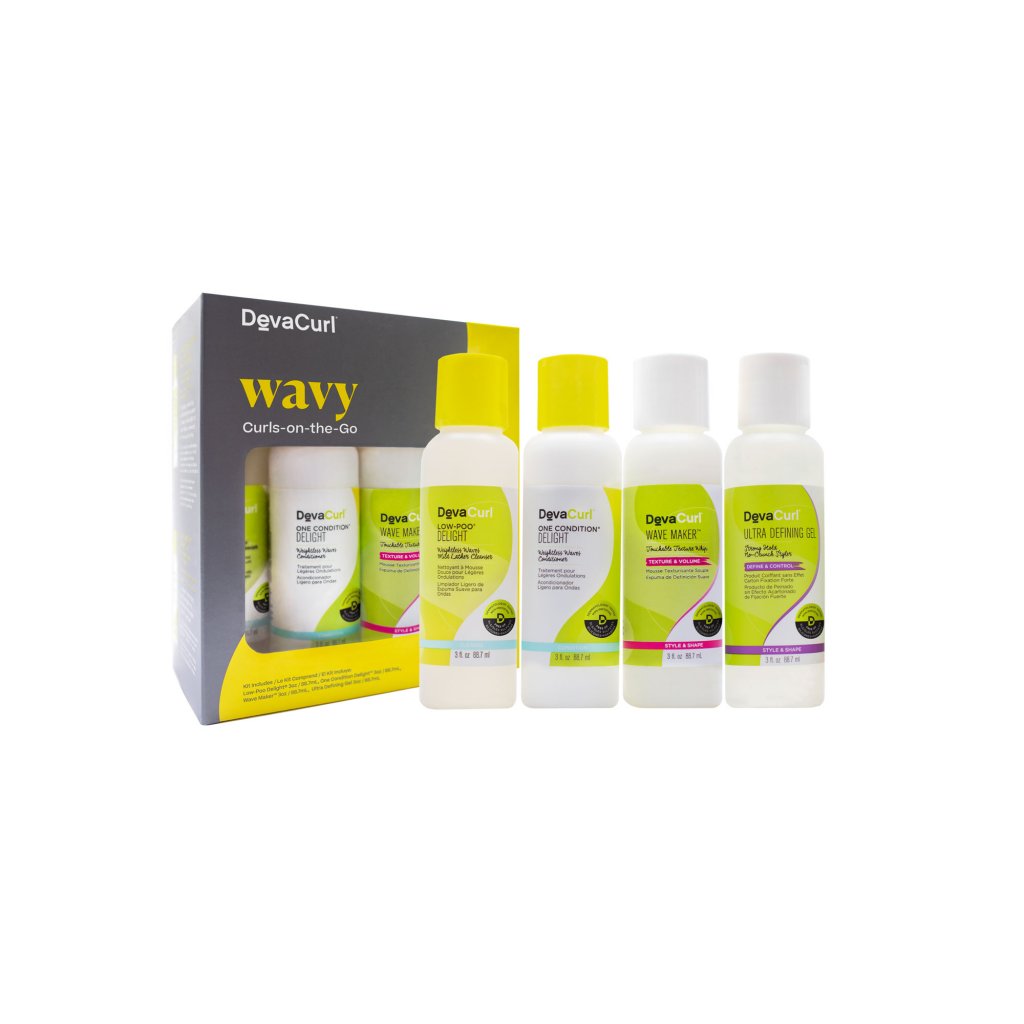 For wavies and curlies that need lightweight moisture, make sure you grab our Wavy Curls-on-the-Go kit. It comes with 3oz. sizes of Low-Poo Delight, One Condition Delight, Wave Maker, and Ultra Defining Gel.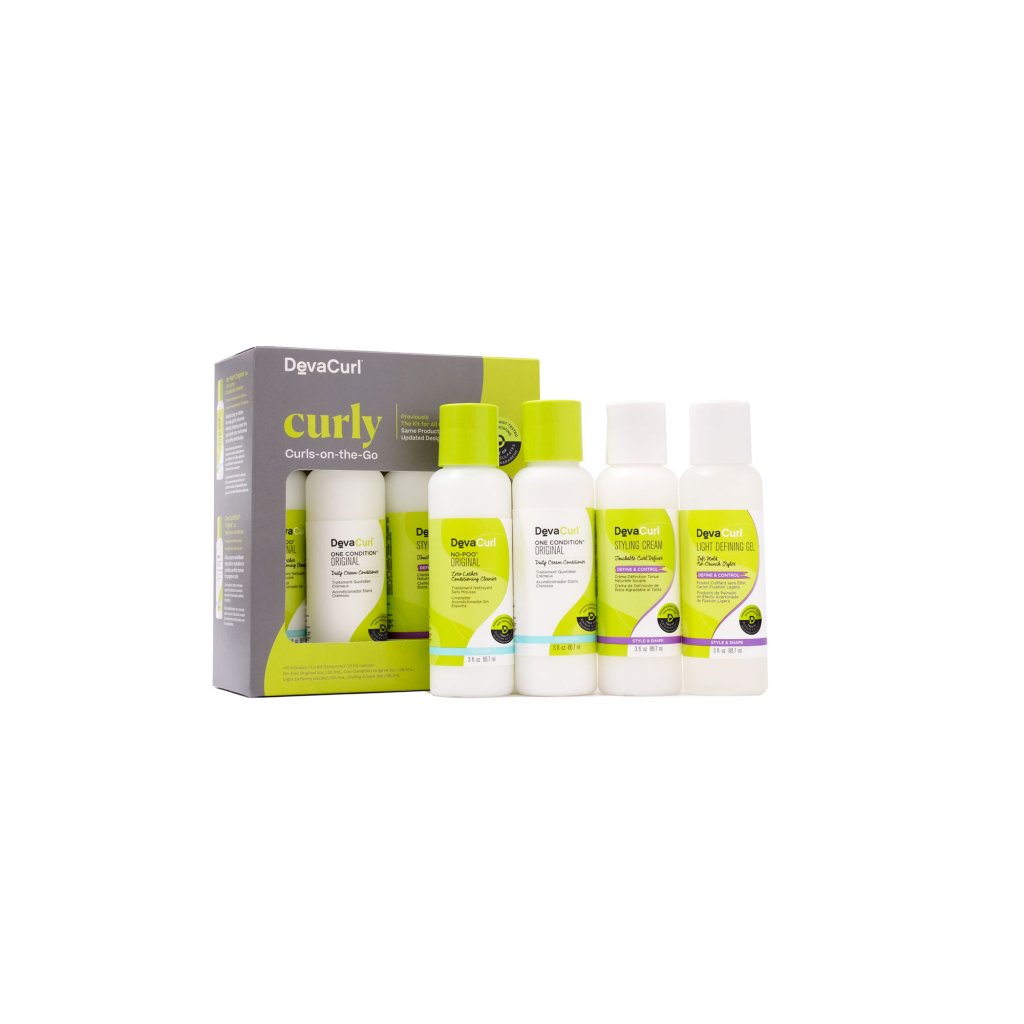 For curlies that need essential moisture, make sure you grab our Curly Curls-on-the-Go kit. It comes with 3oz. sizes of No-Poo Original, One Condition Original, Styling Cream, and Light Defining Gel.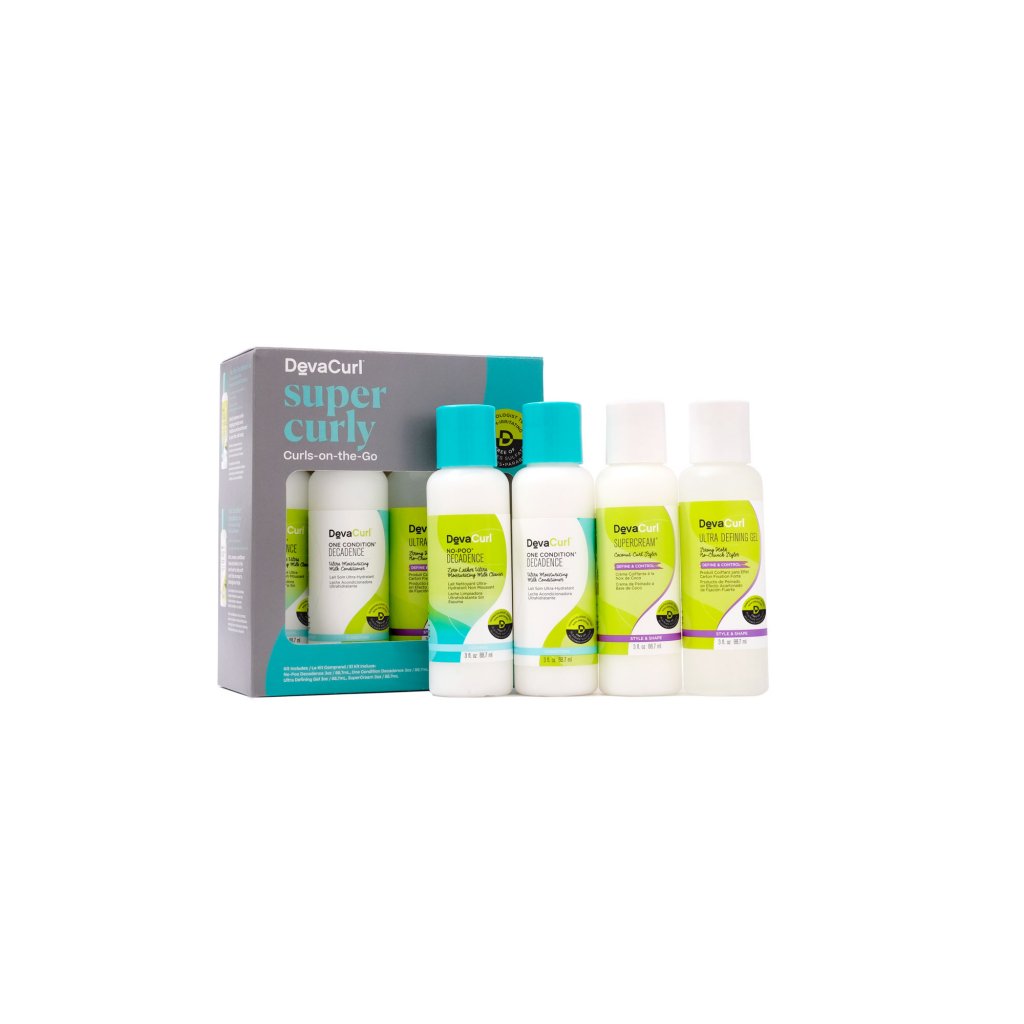 For super curlies that need ultra-moisture, there's our Super Curly Curls-on-the-Go kit. It comes with 3oz. sizes of No-Poo Decadence, One Condition Decadence, SuperCream, and Ultra Defining Gel.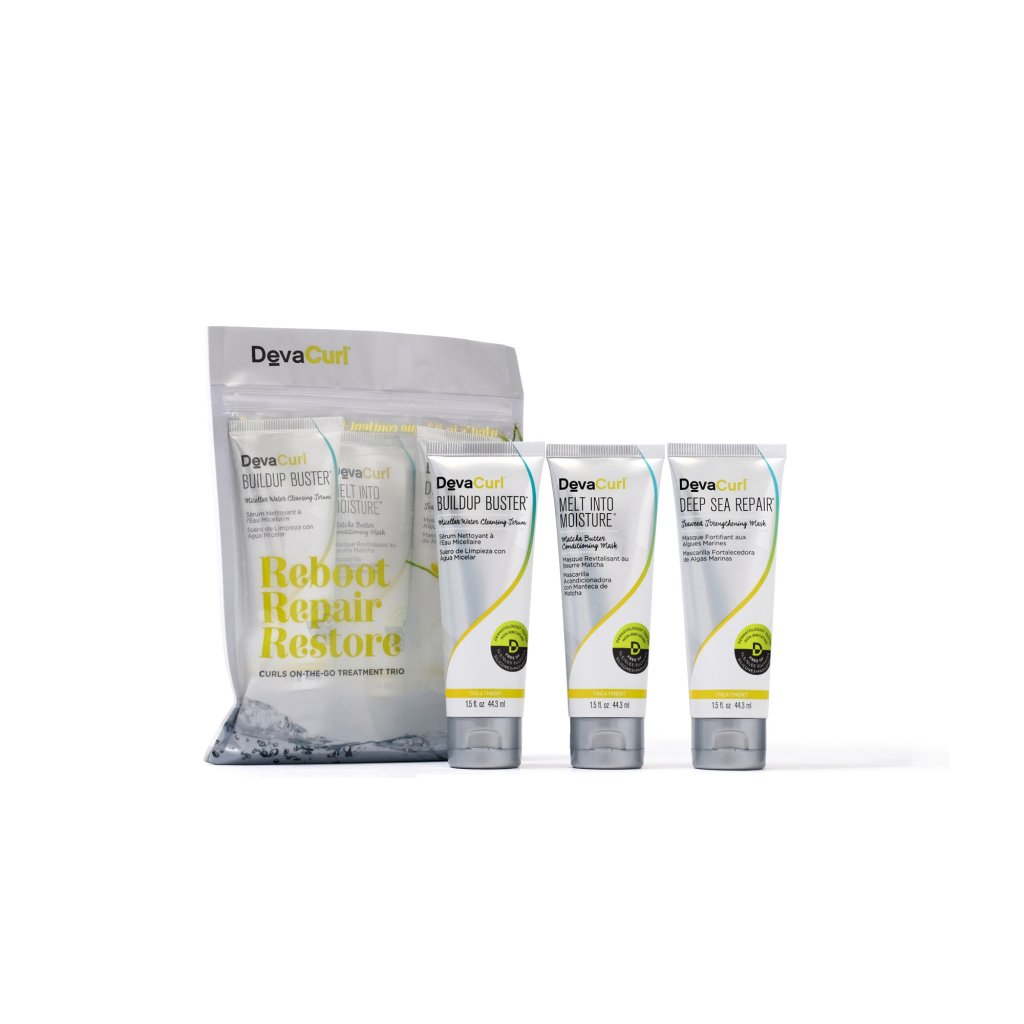 Our On-the-Go Treatment Trio kit is made for all curlkind and it comes with 1.5oz. sizes of Buildup Buster, Melt Into Moisture, and Deep Sea Repair. It's perfect for anyone traveling somewhere dry and cold because Melt Into Moisture and Deep Sea Repair will provide your curls with the moisture they need. Buildup Buster will also give your scalp and curls a much-needed reset after all of those holiday hairstyles you'll be rocking this season.
Other DevaCurl Travel Essentials
Need to touch up your curls between wash days? DevaFresh is an awesome product to throw in your travel bag because it refreshes and revitalizes your curls without having to wet or wash them! Plus, it comes in a travel size that is perfect for planes, trains, and automobiles!
Our new DevaTwist towel is essential in anyone's curl routine, but especially when you're traveling. You can use it to plop your curls, scrunch out any excess water, keep your curls in place while you get ready, and if you need to wear it outside, it's super cute!
Our DevaDryer and DevaFuser is great for people who like to diffuse their curls, especially if you're going to a colder environment so you won't have to step outside with wet hair. Can't fit both into your bag? No problem! Our DevaFuser is sold separately and fits most commercial hair dryers. Check out our website for dimensions!
Which travel kit are you getting, curlfriends? Let us know in the comments below!