Happy 2021, curlfriends! This year, our goal is the same as it's always been; moisturized, luscious, and healthy-looking curls! You may already have your favorite DevaCurl products lined up in your shower, but here are some new offers that will help take your curls to the next level, as well as new takes on your existing favorites.
Top 5 Products for the New Year
We know that the cold winter months can be harsh and drying on curls, so we created our Double Liter Kits with you in mind! Inside you'll find a liter-sized cleanser and conditioner, and a free 12 oz. bottle of One Condition ($24 value). We know that curlies tend to go through their conditioner way faster than their cleanser, especially during the winter when curls need more moisture and hydration, which is why we made sure to include a free bottle of One Condition in the kits to give you more of what your curls need most!
Double Delight Liter Kit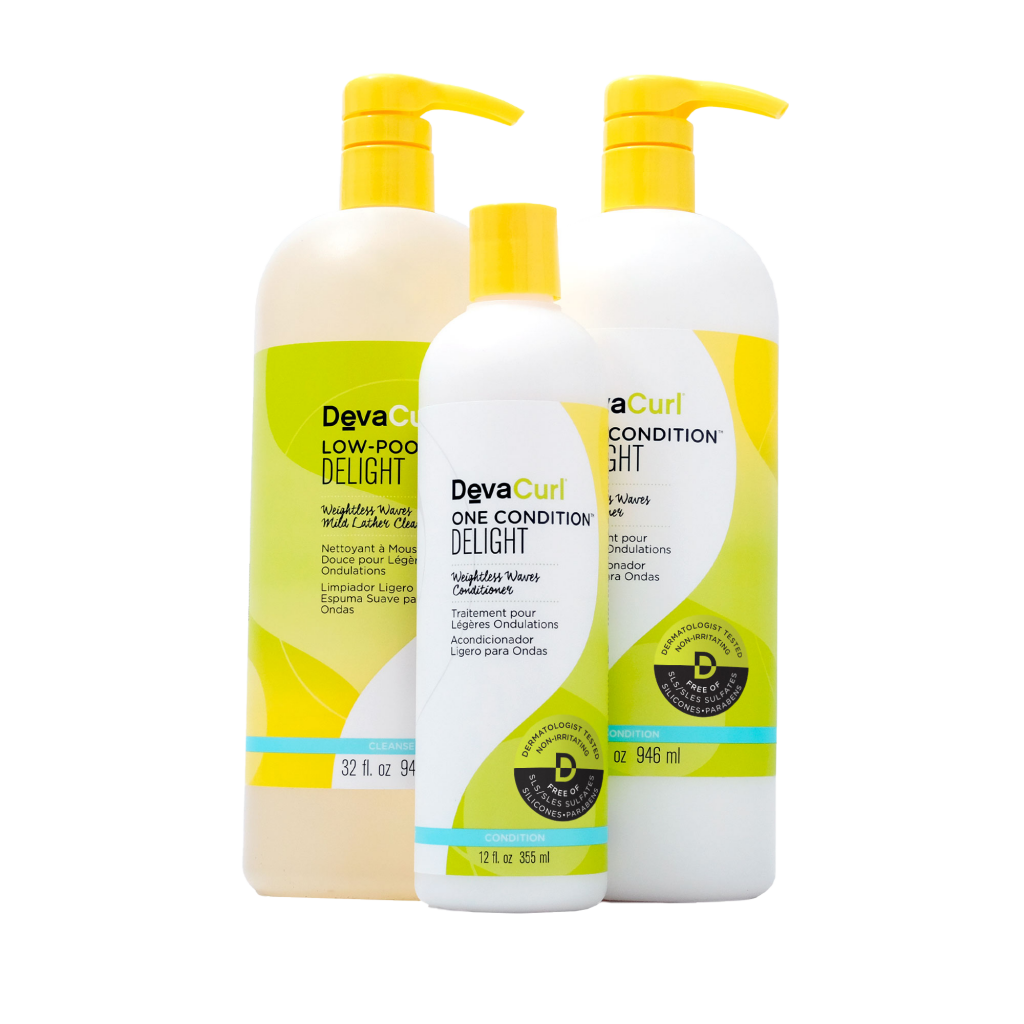 If you have a looser texture with fine to medium density, we recommend our Delight line since it offers weightless moisture, but what does that mean? It means we formulated this line for those who still need moisture without their hair looking dull and flat due to a heavy or over moisturizing product. Here's a tip from our Devachan stylist Telma, "Make sure you apply Low-Poo Delight directly to your scalp, add more water, and really scrub it in. Do the same scrubbing motion when rinsing to thoroughly cleanse."
Double Original Liter Kit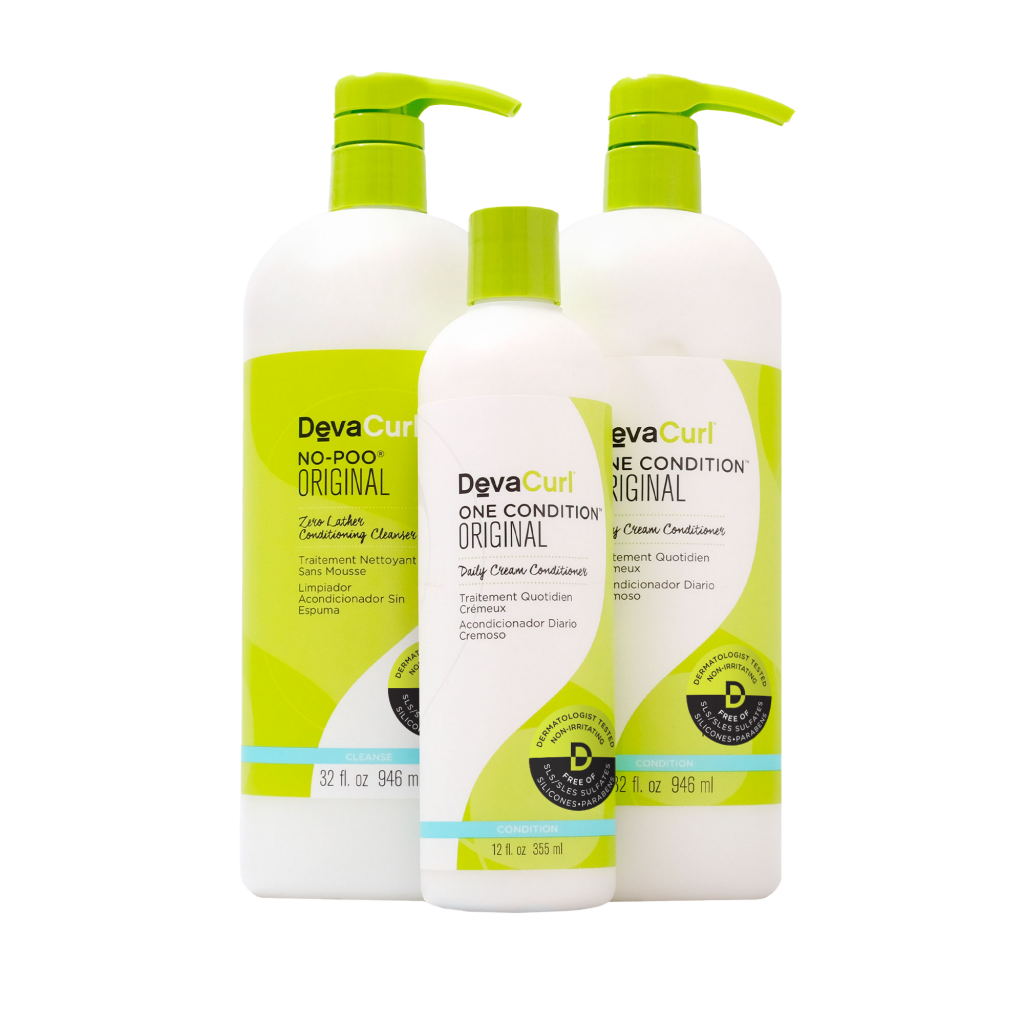 If you have a tighter texture and fine or medium density, our Original line was made for you! Our Original formula was formulated to provide essential moisture to give your curls exactly what they need. Here's a tip from our DevaChan Stylist Taylor, "Mix a small amount of One Condition Original with water in a spray bottle and pop it in your bag for on-the-go moisture and frizz control."
Double Decadence Liter Kit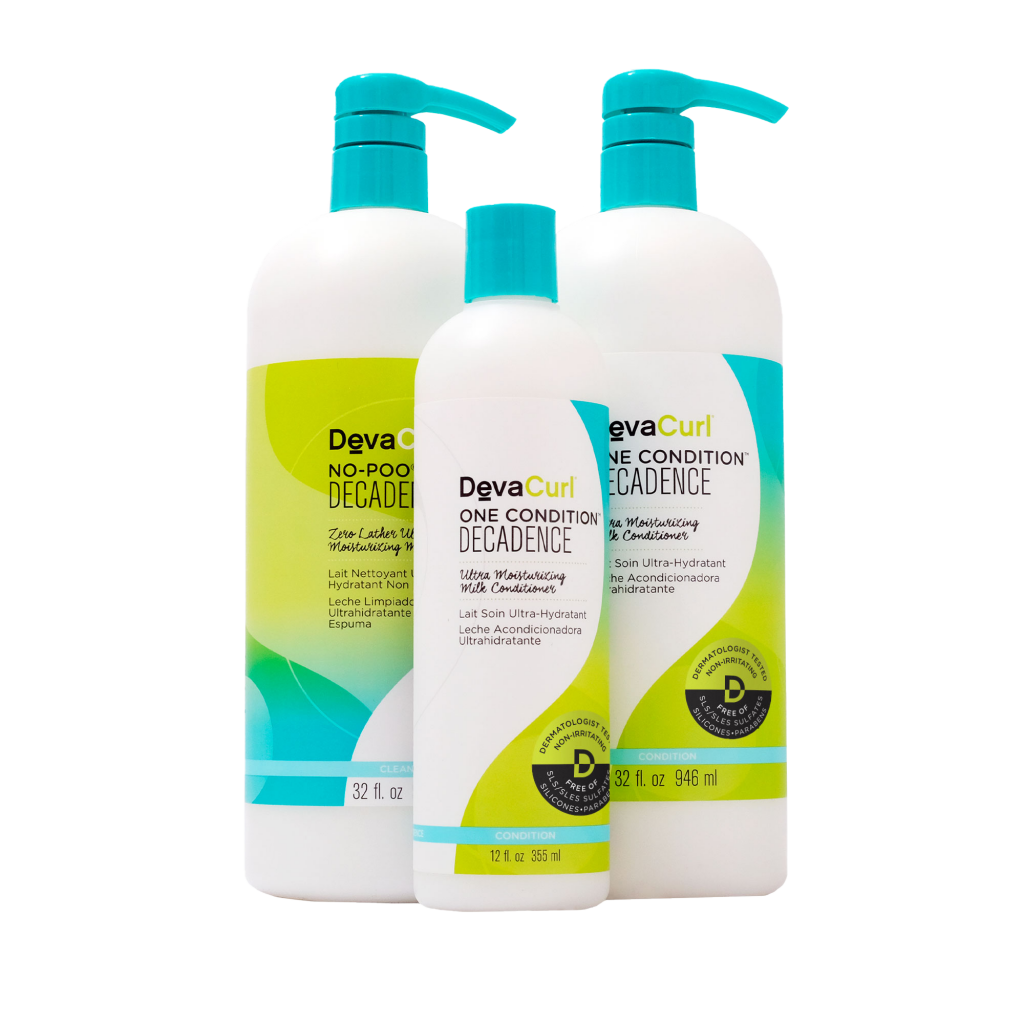 Original doesn't provide enough moisture for you? Have no fear, we offer ultra-moisture in our Decadence formulas, made for tighter textures with medium to coarse density. We find some of our curlfriends switching over to One Condition Decadence during the winter months since it offers more moisture and also helps make detangling easier!
DevaTwist
You know about our DevaTowel, but if you haven't met it already, here is our DevaTwist! It offers the same great microfiber material, but with a twist! Our DevaTwist will help speed up your drying process while leaving both of your hands free to get any of your daily tasks done. The best part, it has enough room for all of your curls, whether you're rocking a short curly pixie cut or growing them out.
DevaFuser
Last but not least, we have to give a shoutout to our DevaFuser. Diffusing is great, especially for the winter months so you don't have to leave your house on #washday with soaking wet curls. Our DevaFuser offers 360 degree airflow that will surround your curls and make sure they're dry before you leave home. 

Will you be trying any of these products in 2021? Let us know in the comments below!