Scalp care is just as important as curl care! You moisturize the skin on your body, you wash it thoroughly, you protect it from environmental elements, and your scalp shouldn't be any different. While we always recommend seeing either a dermatologist for scalp issues, or a trichologist for scalp and hair issues, we realize that we can give a helping hand by creating trichologist and dermatologist co-developed scalp specific products. Keep reading to hear about all the benefits you can get from our new scalp care products, Scalp Puri(pH)y and Scalp D(pH)ense.
Scalp Puri(pH)y
Meet Scalp Puri(pH)y! It's a non-physical exfoliating spray with glycolic acid that exfoliates and removes buildup, dirt and impurities from the scalp. Because it's not formulated with physical exfoliants, unlike many other scalp products in the market, there are no hard-to-rinse out or abrasive granules that can get left in denser curls and therefore can cause micro-tears on the scalp. We also designed the bottle to make it easier to spray directly on your scalp and not your hair strands.
How to use Scalp Puri(pH)y
Step 1: Before cleansing, part your curls in sections and apply Scalp Puri(pH)y directly onto your scalp.
Step 2: Use your fingertips to massage your scalp and leave on for 1-3 minutes.

Step 3: Grab your DevaCurl faves to cleanse, condition, and style as usual. Use as needed or every third to fourth wash day.
Scalp D(pH)ense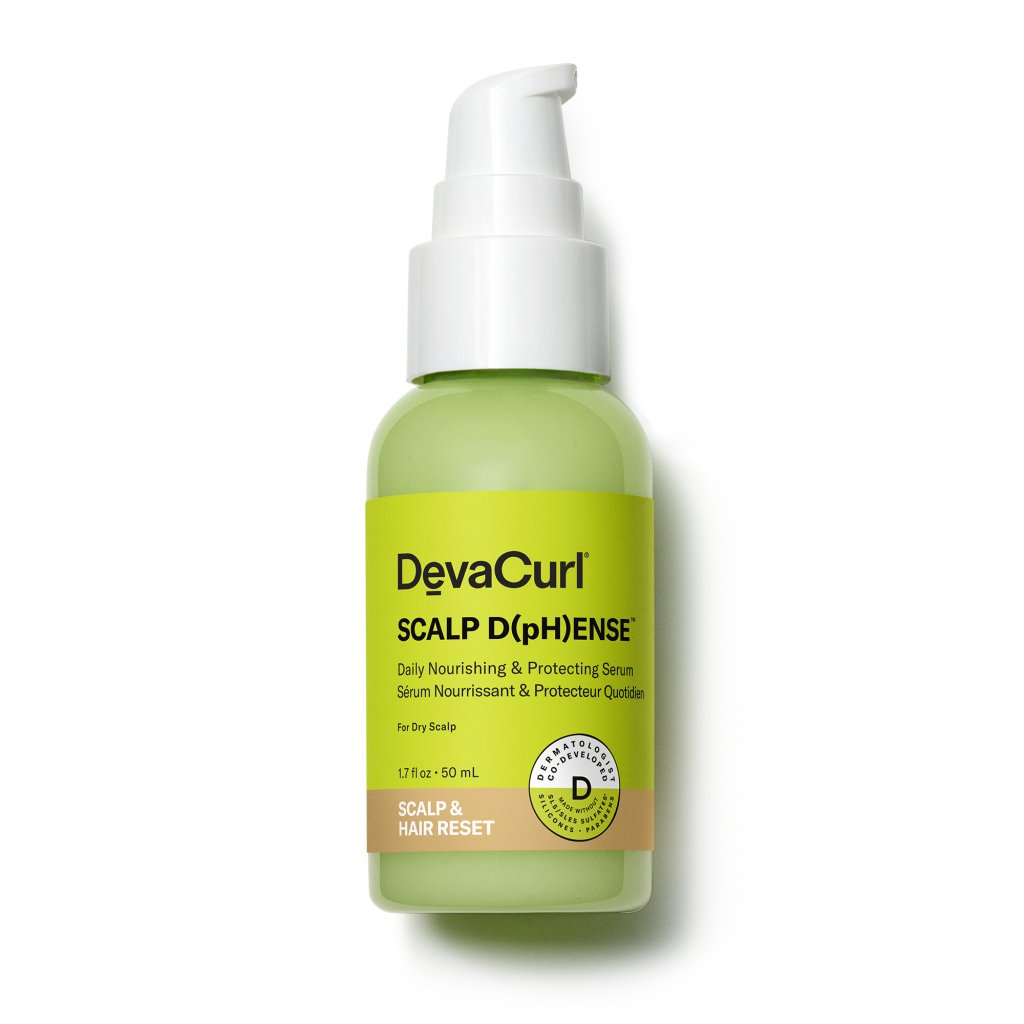 Scalp D(pH)ense is going to be your new best friend for a hydrated scalp! It contains a blend of probiotics, lightweight moisturizers and plant extracts formulated with a pH level for a healthy scalp, relieves dryness and hydrates the scalp without leaving behind an oily residue.
How to use Scalp D(pH)ense
Step 1: After cleansing, shake the bottle well.
Step 2: Part curls and apply Scalp D(pH)ense. Apply the serum before styling or whenever the scalp feels dry, tight, or uncomfortable.
Step 3: Since you don't have to rinse it out, style as usual!

Who's already added Scalp Puri(pH)y and Scalp D(pH)ense to their DevaCurl routine?! Let us know in the comments below.