We brought our curl community a whole new look with the latest launch of our DevaCurl 3.0 products! Not only did we change up the way our packaging looks, and made it more sustainable, but we also updated our formulas so they can meet our communities Curl Flexibility needs and perform the way you (and your curls) need them to.
With these product updates, we've improved our existing cleansers and conditioners and have even added some new ones to our line! If you're looking for the right cleanser and conditioner for your curls, look no further. Today, we're breaking down each DevaCurl cleanser and conditioner to find your perfect fit!
What's new with our cleansers?
Our line of cleansers have always been known to provide cleansing properties to the scalp and hair without stripping them of their natural oils. With our product upgrades, we've actually added more cleansing power to Low-Poo Delight, Low-Poo Original, No-Poo Original, No-Poo Blue, and No-Poo Decadence. We did this by adding chelating agents to the formulas to give your scalp and curls and a more deep and thorough cleanse. We also added foam boosters for a richer, denser foam to the Low-Poo Delight and Low-Poo Original formulas. Additionally, we updated the No-Poo Original and No-Poo Decadence formula by improving the spreadability, which you should feel when you use your fingertips to scrub the cleansers in and out of your curls and scalp.
What's new with our conditioners?
Conditioning is essential to the curly person's routine! Curls have a unique structure to them that actually make it harder for the natural oils on your scalp to travel down your hair shaft and nourish the rest of your hair. This is why we made sure to improve the spreadability of One Condition Delight, One Condition Original, and One Condition Decadence. This update will give you a better experience when it comes time to detangle or finger-comb your curls, as well as give you more slip!
DevaCurl cleanser and conditioner breakdown
Now that you have the lowdown on the updates we made to our cleansers and conditioners, let's dive into the differences between each of our lines and who they're made for!
Delight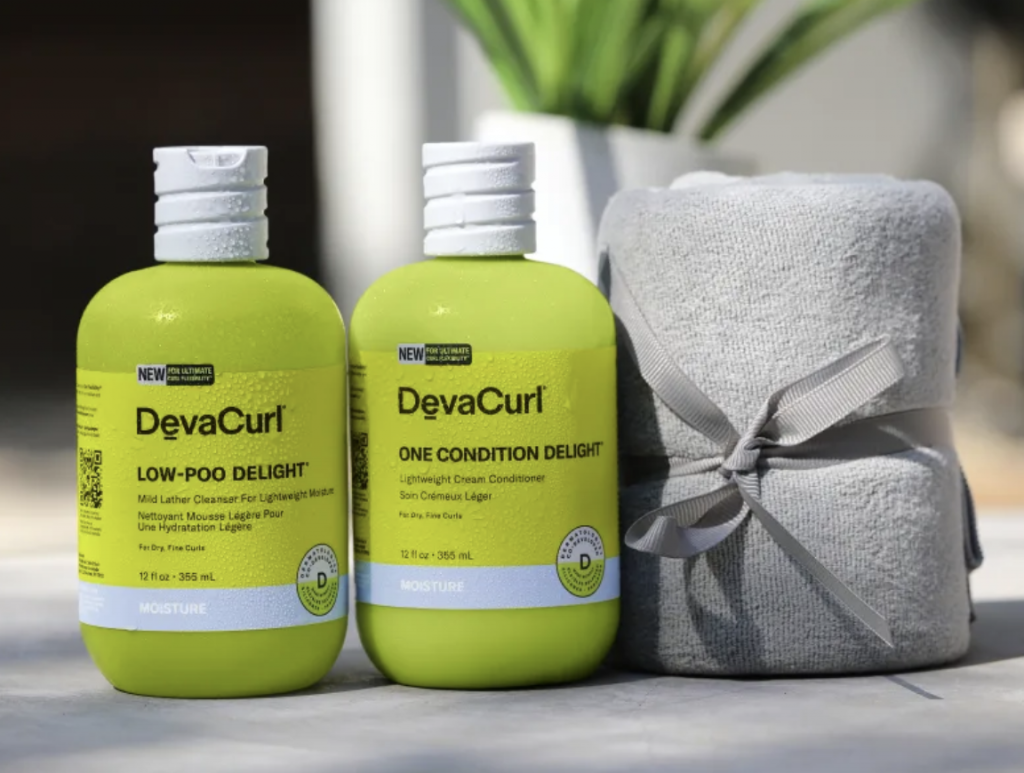 Our Delight line is perfect for people who have finer waves, curls, or coils that get weighed down easily. Low-Poo Delight is a low lather cleanser that gently cleanses the scalp and hair without stripping any essential oils. Like the rest of our cleansers, Low-Poo Delight doesn't contain any harsh sulfates so it won't leave your strands feeling dry and limp. One Condition Delight provides lightweight moisture to help detangle, fight frizz, and leave curls feeling soft.
Original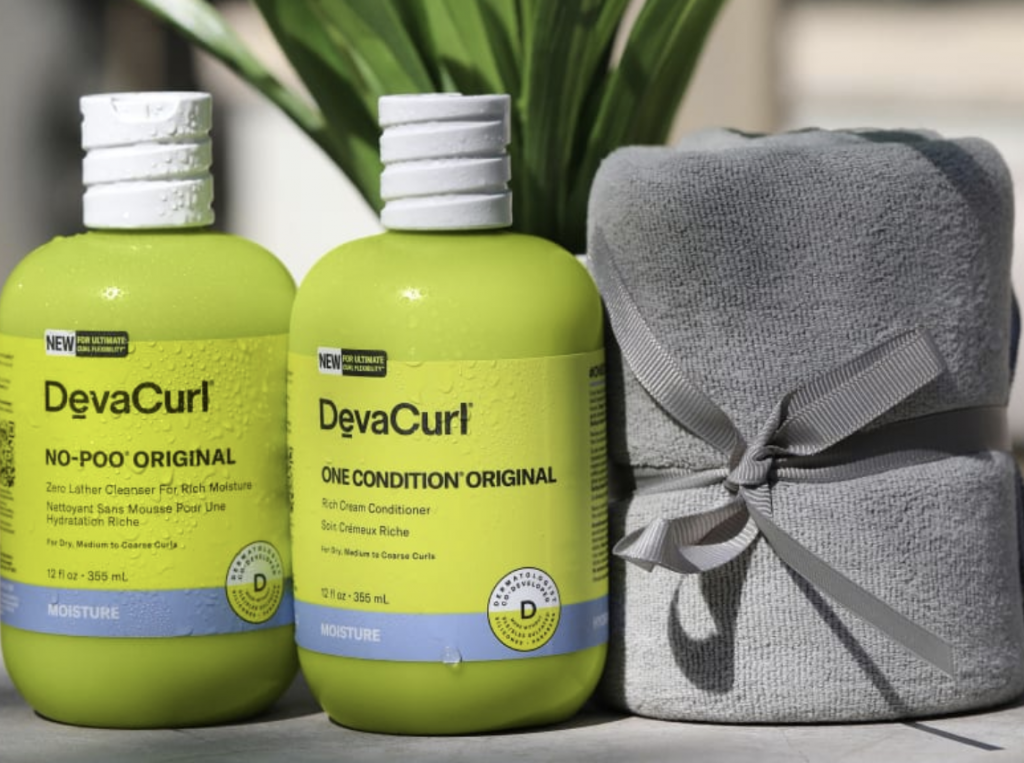 If you need a bit more moisture than our Delight line provides, it's time to move onto our Original line. We have two cleansers in our Original line–Low-Poo Original and No-Poo Original. Low-Poo Original is a low-lathering cleanser that leaves your hair feeling clean, shiny, and bouncy. No-Poo Original is our classic no lather cleansing that feels like a conditioner but cleanses like a regular shampoo! No-Poo Original is great for people with medium to coarse curls that need some extra love and hydration. One Condition Original is a rich cream conditioner that has amazing slip to help detangle and provide essential moisture to dehydrated strands.
Decadence
Decadence is our most moisturizing line and is made for people with dehydrated strands that need all of the moisture they can get! No-Poo Decadence is similar to No-Poo Original because it's a no lather product that cleanses the scalp and hair. No-Poo Decadence provides more moisture to the hair than the Original line which makes it ideal for those with dry, coarse hair. One Condition Decadence is going to be your new BFF if your curls are in need of ultra-rich hydration. It has mega slip to help detangle and feels buttery soft on the hair.
CurlBond
Got damaged curls? Meet our brand new CurlBond line! CurlBond is made with our patented CurlBond Complex which helps re-link broken disulfide bonds in the hair to reduce damage, protect against future damage, and tames frizz. CurlBond Cleanser is a low lather cleanser to both clean the hair and scalp while actively helping to repair damage. CurlBond Conditioner boasts a creamy texture which helps detangle, fight damage, and hydrate dry strands. You can learn more about our CurlBond line here!
No-Poo Blue
Last but certainly not least is one of our newer cleansers, No-Poo Blue! This toning cleanser was made for color-treated curls to help bust any brassy or orange tones in the hair. It's a non-lathering formula that also cleanses, nourishes the curls, and leaves them looking like you just walked out of the salon!
Our products are 100% vegan, cruelty-free, and gluten free. Our entire line was also co-developed with a dermatologist to ensure its safety and efficacy. It's also EU compliant not only in safety, but manufacturing as well!
Make sure to shop the DevaCurl 3.0 line by visiting our website and let us know which cleanser and conditioner duo are your fave below!