Whether you're a Deva newbie or a seasoned pro, chances are you've probably heard about SuperCream. SuperCream is a do-it-all fan favorite styler from our line for many different hair types and textures! If you're still unsure what SuperCream is used for or if it's right for you, keep reading to learn everything you need to know about this coconut cream styler.
What is SuperCream?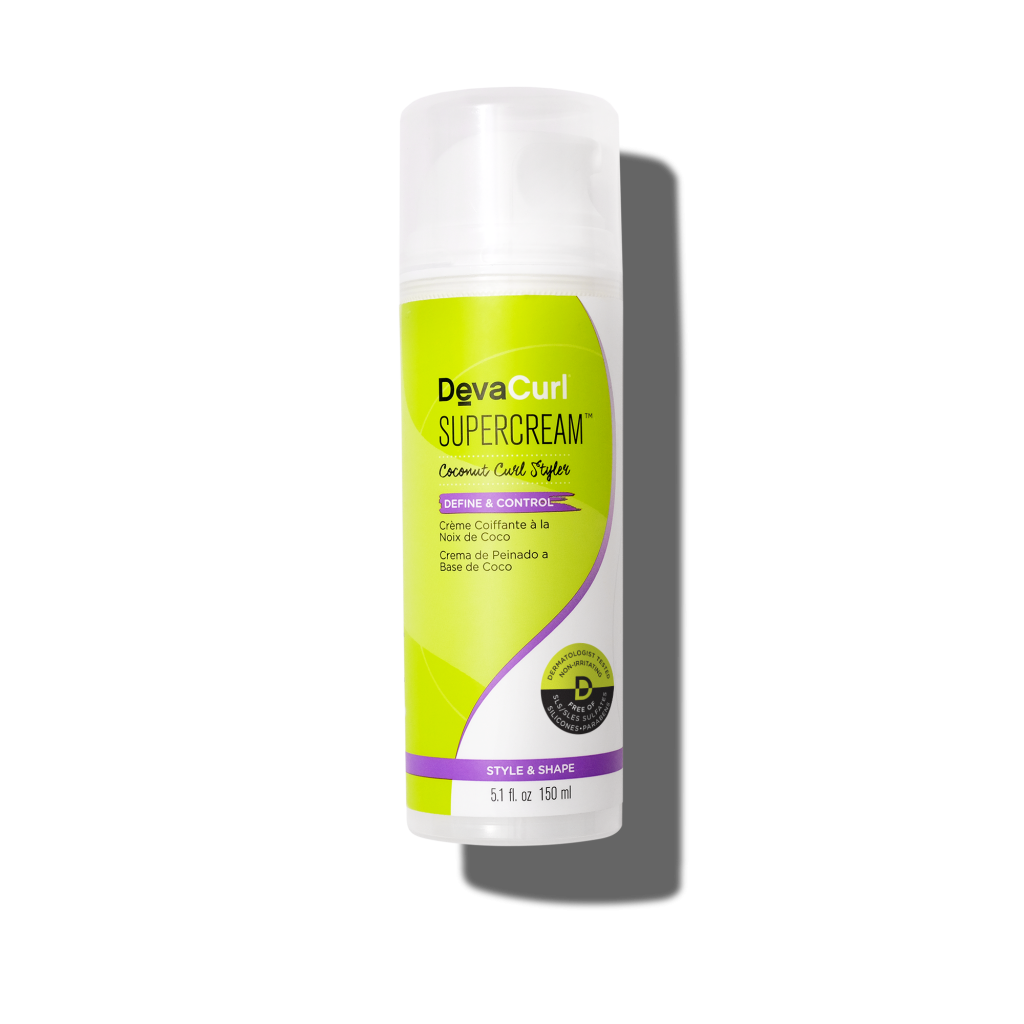 Think of SuperCream as a multitasking superhero for your curls. This cream styler will give your hair the moisture it craves while also defining, taming frizz, smoothing, and adding shine. Its star ingredient is fractionated coconut oil, so you know it's smells like you're on a tropical vacation every wash day!
SuperCream can work for a lot of different hair textures based on need. If you have thick or dense hair that needs all the moisture it can get, you'll love SuperCream. If you have finer curls or waves that get weighed down easily, you'll want to use WaveMaker or Styling Cream as your cream styler instead.
How to use SuperCream
Adding SuperCream into your routine is super simple because the moisture and slip make it easy to apply!
Step 1: Working in sections, smooth a bit of SuperCream over soaking wet curls. Finger-comb each section to ensure you're working the product in. If you have a looser curl type, scrunch upwards to encourage curl formation.
Step 2: After SuperCream, we recommend using a gel like our Ultra Defining Gel to help hold your style and lock in all of that moisture.
Step 3: Air-dry or diffuse and you're ready to go!
Have you used SuperCream before? Are you ready to try it out? Let us know down below!