While we all love our curls, it can be super frustrating to deal with tangles and knots on or in between wash day. Nowadays, there are a ton of products on the market that help with detangling but not all of them can help ease knots on both wet and dry hair—and that's where DevaCurl's No-Comb Detangling Spray comes in!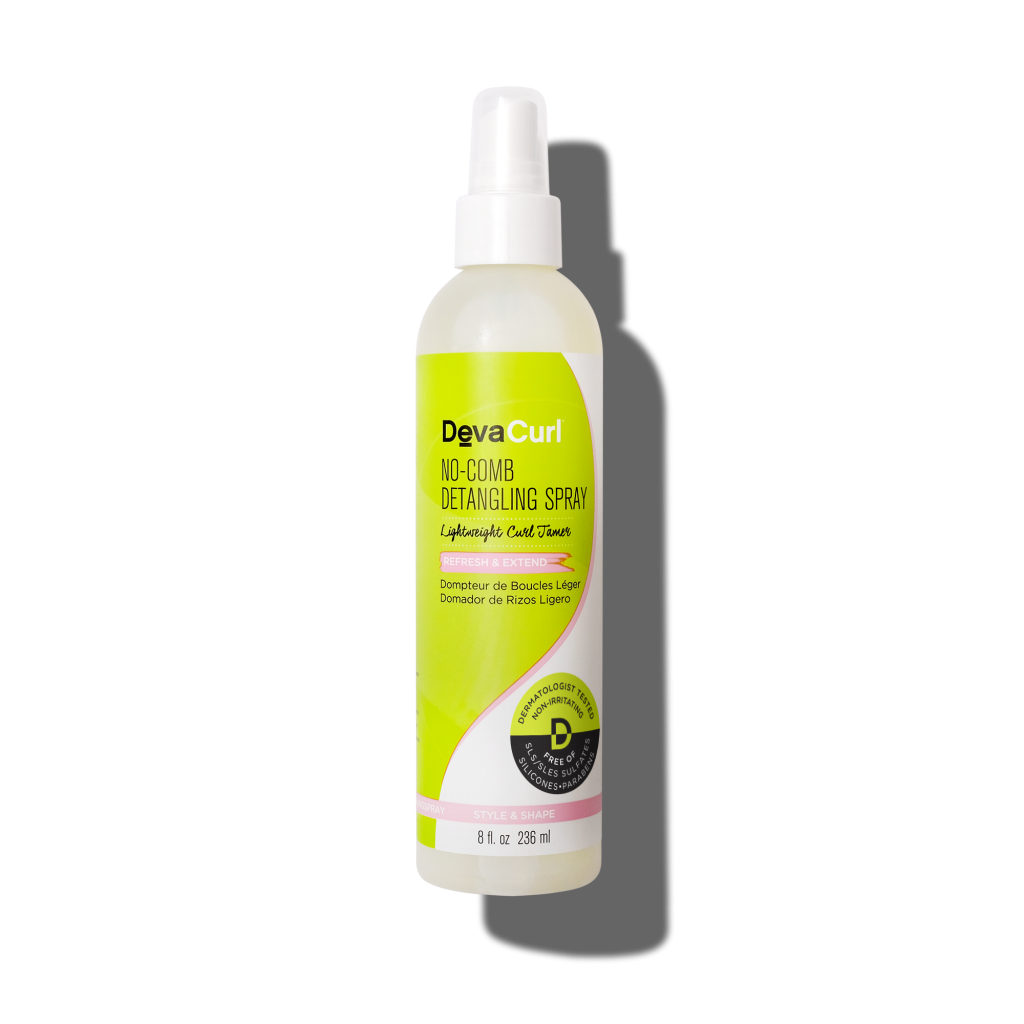 What is DevaCurl No-Comb Detangling Spray?
No-Comb Detangling Spray is a leave-in conditioning spray that is formulated with a blend of botanicals and helps nourish curls, melt away knots, and add moisture. It will leave your curls feeling shiny, soft, and hydrated!
No-Comb Detangling Spray can be used on wet hair on wash days and on dry hair to help detangle and refresh.
Is No-Comb Detangling Spray for me?
Yes! DevaCurl No-Comb Detangling Spray can work for all wave and curl types. If you tend to deal with major knots, we recommend using Wash Day Wonder as a pre-poo treatment before cleansing your hair to really help cut down on detangling time.
How do I use it?
If you find yourself dealing with tricky tangles even after conditioning on wash day, spritz a bit of No-Comb Detangling Spray onto wet curls before applying your styling products. Use your fingers or a wide tooth comb to gently detangle hair. Finish it off by applying your favorite Deva stylers!
Struggling with pesky knots in between washes? We got you! Lightly mist No-Comb Detangling Spray directly onto tangles and use your fingers or a wide tooth comb to detangle. Not only will it help remove knots, but it will also add some much-needed moisture to your curls in between washes!
Have you tried out DevaCurl No-Comb Detangling Spray? Have any questions? Leave them below!