Ask a curly person what they think their curls need the most and they'll probably say 'moisture' or 'hydration.' No matter the season, curls need moisture because of their unique spiral shape! It's harder for the natural oils of the scalp to travel down the hair shaft because of this shape.

One of our favorite deep conditioners is Heaven in Hair! It's great when you need a quick deep condition in the shower or even if you want to leave some in your curls as a leave-in.
What Is Heaven In Hair?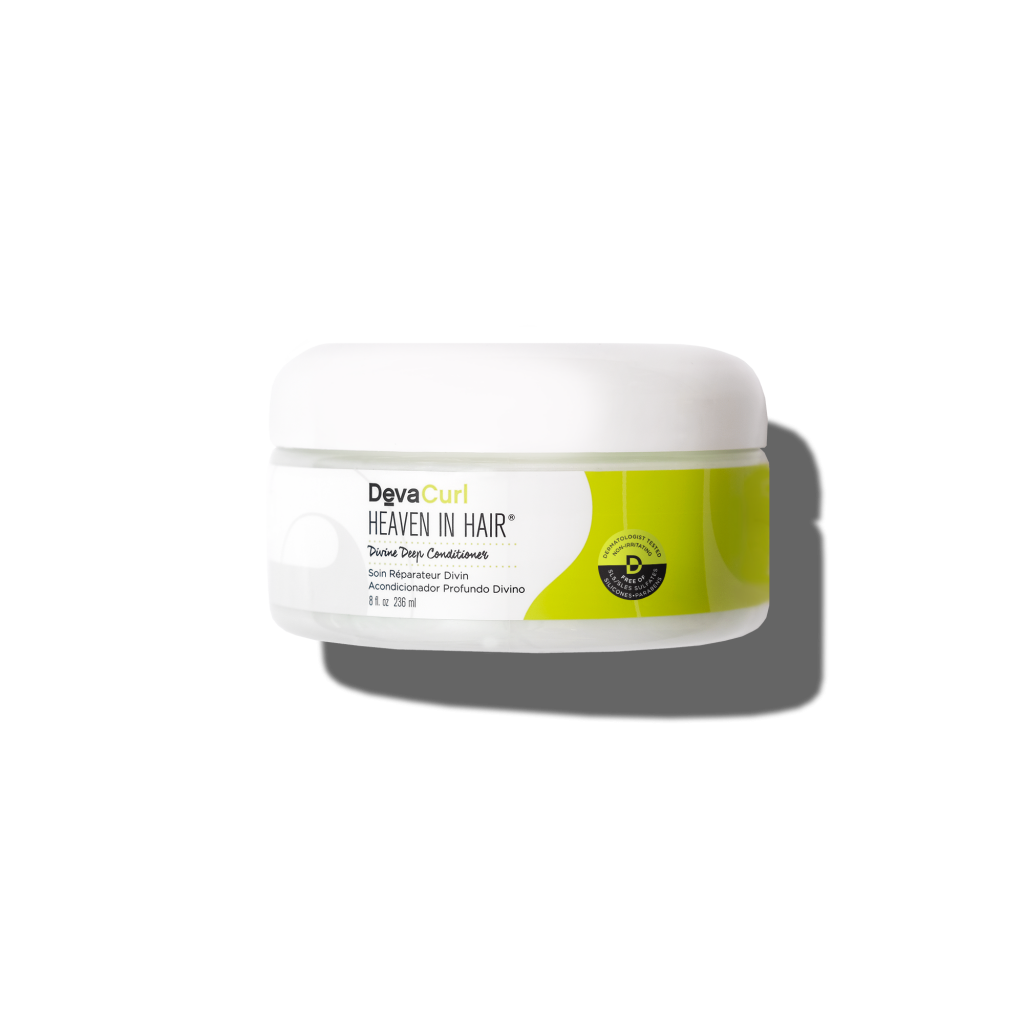 Heaven In Hair is a deep conditioning mask made to help moisturize, nourish, and hydrate curls. Heaven In Hair offers a bit more moisture than our One Conditions when you feel like your curls just need a bit more moisture on a wash day. You can also use Heaven In Hair as part of your styling routine as a leave-in to boost hydration. If you're looking for a protein-free mask, Heaven In Hair is a great option.
How to Use Heaven In Hair!
Step 1: Whether you're going to use it as a pre-poo or while you're in the shower as a quick deep condition, apply Heaven In Hair onto soaking wet hair. Use your fingertips or a wide tooth comb, if needed, to detangle.
Step 2: If you're using it as a pre-poo leave it in your curls until you're ready to wash and pop on our DevaTwist towel to help create heat. If you're using it in the shower as a quick deep condition, clip it up out of the way and let the heat from the shower and steam work its magic. Rinse when you're ready and finish your shower routine!
Step 3: Style your moisturized curls as usual with your DevaCurl faves! We recommend using one of our gels to finish off your routine to help keep in all that moisture you just got from Heaven In Hair!
Are you going to try Heaven In Hair in during your next wash day? Let us know in the comments below!