Having curly hair is almost like having your own personal weatherman. You know exactly when rain is going to hit not because you checked the weather app on your phone, but because the dreaded frizz starts to form and the actual shape of your curls start to change.
This illustration basically explains it all.
While some curlies may lose definition, other curl patterns get tighter but all in all, there's one thing we have in common; rain is basically our sworn enemy.
It may be intimidating to some, but it is actually possible to have a good hair day even when it's raining. We asked some of our favorite curly girls to give us their tips on how they rock their curls even when it's raining out.
Skip Out On Wash Day
One of our favorite curly girls Tori Piskin says that one of her top tips to beat the rainy day humidity is skipping out on wash day.
The biggest issue with rainy days is frizz, which means that you want to keep your hair as moisturized as possible. Tori notes that your hair's natural oils act as a barrier against dampness and humidity.
Plus, you can put off washing your hair for another day. It's kind of a win win, right?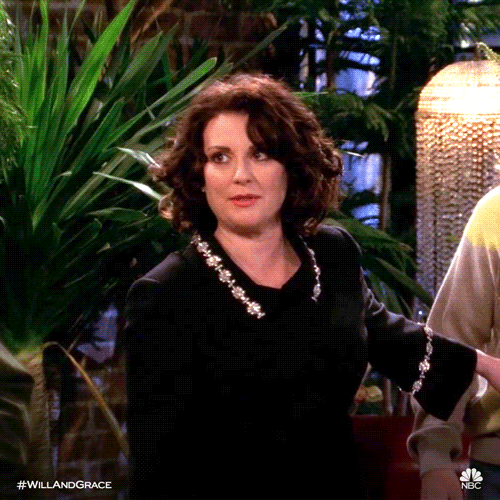 HYDRATE!
Like we said before, hydration is the absolute most important factor to keep curls intact.
This means using alllll the conditioner. And when you think you've used enough, use some more.
We're talking regular conditioner, deep conditioner, leave-in conditioner, you name it. Once the hair is properly moisturized, it will keep the hydration in and the frizz out.
Curl cutie Dominique Jeffries says that on rainy days, she really likes to focus One Condition on her ends and at the crown of her hair since that's where frizz tends to strike most.
Add Moisturizing Stylers Into your Routine
Just like using extra conditioner, adding moisturizing stylers into your routine can help trap hydration in to shut down frizz even before you walk out of the door.
We recommend using an ultra moisturizing cream styler first and then topping it off with a firm hold gel. Dominique says this is her favorite routine for rainy days because even if rain hits her curls, they're protected.
Our favorite moisturizing stylers are Wave Maker, Styling Cream, and SuperCream which we like to top off with Ultra Defining Gel or Arc Angel. We also love adding Frizz-Free Volumizing Foam into our routine for that extra frizz protection.
Experiment With Different Styles
Don't immediately think of rainy days as bad hair days, think of them as an opportunity to try out cool new hairstyles!
Both Dominique and Tori say that their favorite hairstyles to rock on rainy days are ponytails and buns.
Check out these blog posts to learn how to do your ponytails and buns the DevaCurl way.
Leave the House Prepared
No matter how much preparation you do in the morning, frizz can always strike at the wrong time.
We love throwing Beautiful Mess in our bags to tame any flyaway curls or frizzy baby hairs.
We're also obsessed with mixing a bit of One Condition and water in a spray bottle to tame frizz and moisturize on the go.
And in the end, take curl queen Ariel Moore's advice. If all else fails, fluff your hair out and consider it a fresh wash 'n' go 😉
What are you favorite tips to brave the rain? Any products in your arsenal that you save for rainy days? Let us know in the comments below!