Curls can spark so many memories. They're part of who you are, where you come from, and create strong bonds within your family. In honor of Black History Month, we've reached out to our community to share how families embrace their curls together.
Today, we're sharing our partnership with Mary Gaskins (@mg__03). She takes us on a journey though time to share the legacy of Black haircare and the influence her family had on her curl journey.
We invite you to follow along on our Instagram for more meaningful and powerful stories.
WE'RE ALSO PROUD TO INTRODUCE DEVACURL'S FIRST SR. DIRECTOR OF ANTI-RACISM AND RACIAL EQUITY, ALICIA WILLIAMS!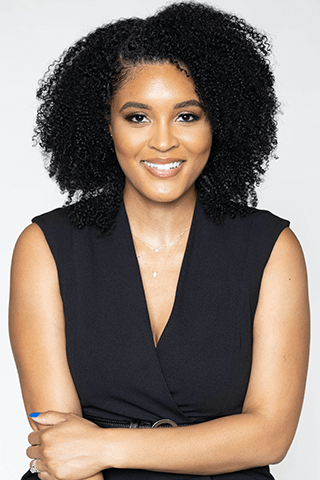 "I am excited to be here at DevaCurl because they are boldly taking up space as an anti-racist organization. Anti-racism addresses the policies and processes that produce racist outcomes that we normalize and see every day. To be able to lead this work and influence these types of changes in the hair industry, specifically through a curly hair brand, is an exciting challenge that I am ready to take on. I am looking forward to making DevaCurl a leader in this space as we continue to advocate for curl inclusivity."
—Alicia Williams
ABOUT ALICIA
Alicia Williams is the Senior Director of Anti-Racism and Racial Equity at DevaCurl, leading the strategy, advocating for equity, and implementing best practices. After spending nearly a decade in non-profit roles that allowed her to share her passion for helping others and advocate for change, she found her niche while working in Boston, MA for Converse Inc. While there, she was a Founder and Co-Chair of the Converse Diversity Network — and helped build the DEI framework for the company. Since then, Alicia has held DEI roles in healthcare and the food industry to develop their DEI strategy. She is passionate about representation and creating opportunities for people who have been historically excluded. Alicia is an Alumni of the University of Florida, is the Diversity & Inclusion Chair for the American Advertising Federation Orlando, and sits on the Associate Board of Directors at Florida Citrus Sports. She continues to learn and gather insight from several different resources, via LinkedIn, books, and news articles.
A FEW OF HER FAVORITE SOURCES
BOOK: How To Be An Anti-Racist by Ibram X. Kendi