Whatever you're celebrating this holiday season, we hope that you are enjoying it to the fullest. 2018 isn't done just yet so make sure to spend these last few moments of the year with someone special!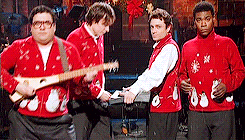 Although 2019 is just a few days away, here's a look back at a few amazing things that happened this year at DevaCurl, all because of you guys!
We hit 500k followers on Instagram!
We launched three products – Wash Day Wonder, Leave-In Decadence and Super Stretch.
https://www.instagram.com/p/BgAQf8hDWzP/
We attended CurlFest for the first time—and loved it!
We went on not just one, but TWO amazing curls trips.
https://www.instagram.com/p/BmydWjLnQmc/
We hosted multiple meetups and most importantly, got to meet you!
https://www.instagram.com/p/BiGA5IEHgEd/
Thank you for being the best #CurlFriends we could ever ask for and here's to continued curl power and love in 2019!
Wishing you the happiest of memories this holiday season,
The DevaCurl Team