Ah hair gel. Glorious, glorious hair gel.
I still remember looking at my shiny, frizz-free, crunchy hair and being like "YES, my hair looks good today."
I have no idea what was wrong with me.
But don't even try to deny it – because I know that you had that blue hair gel. You probably still have it. I might actually still have it.
It's okay, we're all guilty.
But thankfully in the year 2002, a miracle happened. DevaCurl created its first no-crunch hair gel. Curly girls around the world did a happy dance.
And now we have options, because there's not one, not two, but THREE gels to choose from. Each is free from silicone which means no crunch, but thanks to some Deva magic you still get gorgeous definition and hold. I have no idea how those curl wizards do it. And frankly it doesn't matter, all we care about is it works.
How do you know if you need a gel?
A) Are you human?
B) Do you want a long-lasting hair set?
C) Do you want to avoid frizz?
If you answered yes to any of these questions, congratulations. You need a gel.
But which one do you choose?! Let me break it down: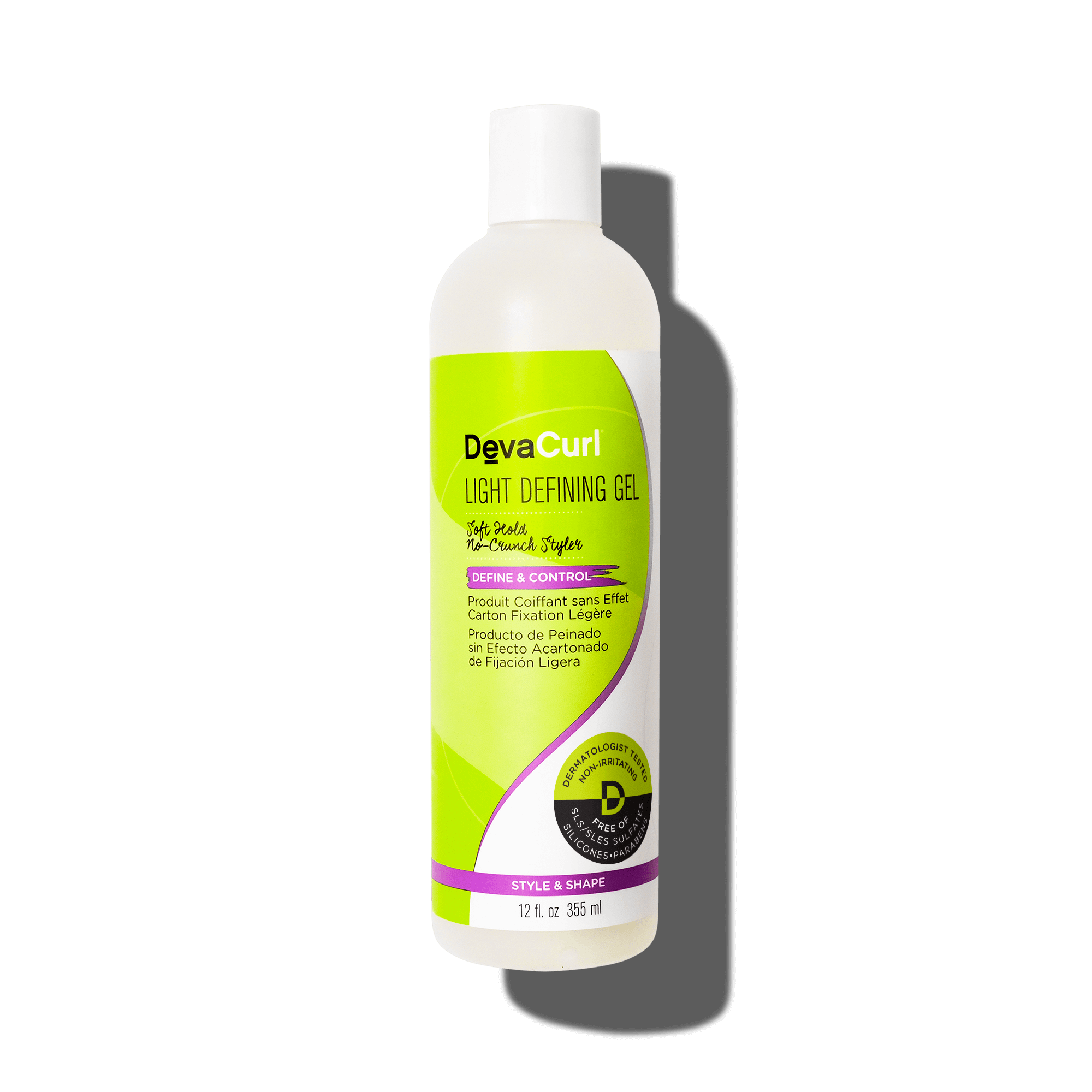 This is the OG. Formally known as AnGel it provides soft hold.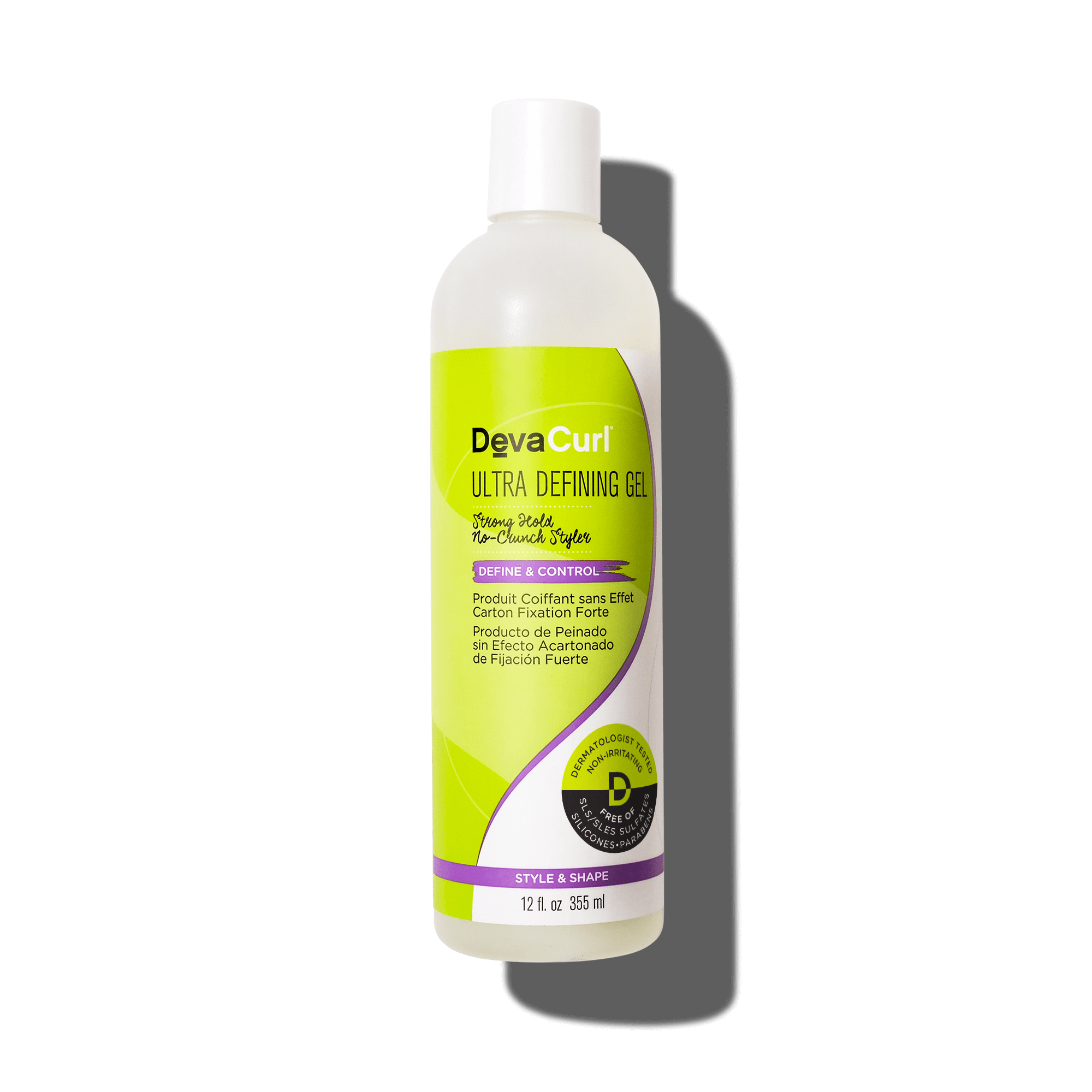 This one is beloved because it provides strong hold. If you're looking to avoid washing your hair, this gel will ensure your curls stay intact for an extra day or two.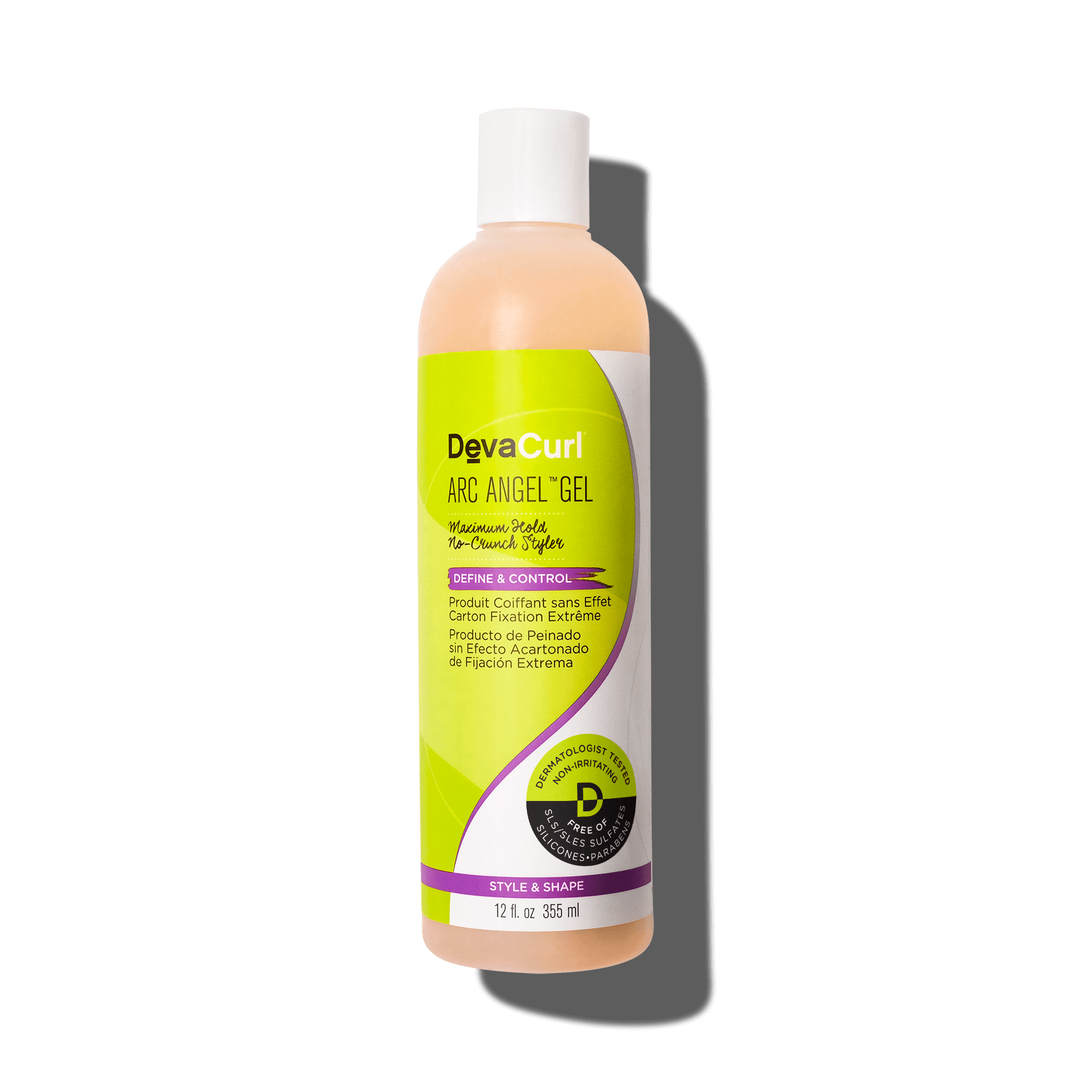 This one smells like citrus, and provides the most hold out of any of the gels. It's also got some extra moisturizing-powers.
Now that you know which gel you need, how do you apply it? We gotchu.
How to apply gel–the right way
Here's how to apply gel:
Start with soaking wet hair. I mean drenched. Like you should probably still be in the shower because your curls are dripping that much.
Figure out how much you need. We usually recommend starting out with a quarter amount and then working your way up from there.
Flip your head forward. Then glide the gel on the exterior of your hair. Get the back, get the front. Make sure your curls are coated.
Scrunch up from the bottom. This helps distribute the product to the interior of your hair.
Let it dry. Let it dry. Let it dryyyyyyyyyy. You can use a diffuser or air dry, and whatever you do, DON'T TOUCH IT DURING THIS PROCESS.
Once you're totally dry, you'll notice a curl cast. Do. Not. Panic. This curl cast just ensures that your curls form nicely, all we have to do is scrunch once more. Flip your head over and scrunch, scrunch, scrunch. You'll be left with soft, defined, gorgeous curls.
Congratulations, you're officially a gel master.
Now tell us which gel is your go-to styler? Do you have any gel-hacks? Share in the comments below!