The secret is finally out! We are so excited to be able to finally share what we've been ideating and working on for the past three years with our curl community. Introducing DevaCurl 3.0!
DevaCurl was born in the salon 25 years ago and in the past, our main focus has been on providing a moisture foundation to dehydrated waves, curls, and coils. But we now know that both our consumers and hairstylists alike are expressing themselves and their curls in many different ways through blowouts, protective styles, color, heat styling, and more. We call this Curl Flexibility. As a result of this, we've enhanced our existing products and added brand new categories/products to help meet the needs for healthy-looking waves, curls, and coils!
We're also super excited to announce that our line of enhanced and brand-new products have been co-developed with a dermatologist! But what does that mean? We partnered with Board Certified Research Dermatologist, Zoe Diana Draelos, MD, for an expert clinical evaluation of our products. First, Dr. Draelos met with our R&D and Product Development teams to discuss what we wanted for new formulas – the ingredients, how to use them, and other relevant information about the product goals and benefits. Then, she reviewed our ingredient lists before the formulas were approved to ensure that all ingredients were scalp and curl-friendly.
And while that may be a mouthful, we're not done yet! Our products also went through Safety-In-Use testing at Dr. Draelos' lab where she evaluated the safety and efficacy of all of our products during normal use conditions on 350 real people over 4-weeks. The result? 350 happy curls!
And as always, all of our products are vegan, cruelty-free and made without SLS/SLES sulfates, parabens, silicones, and gluten.
Now that we've gotten all of the technical, science-y stuff out of the way, let's dive into the most exciting part—the products!
Brand new products
With our brand re-launch, we are bringing seven (yes, 7!!) brand-new products to our line. It's time to get into them: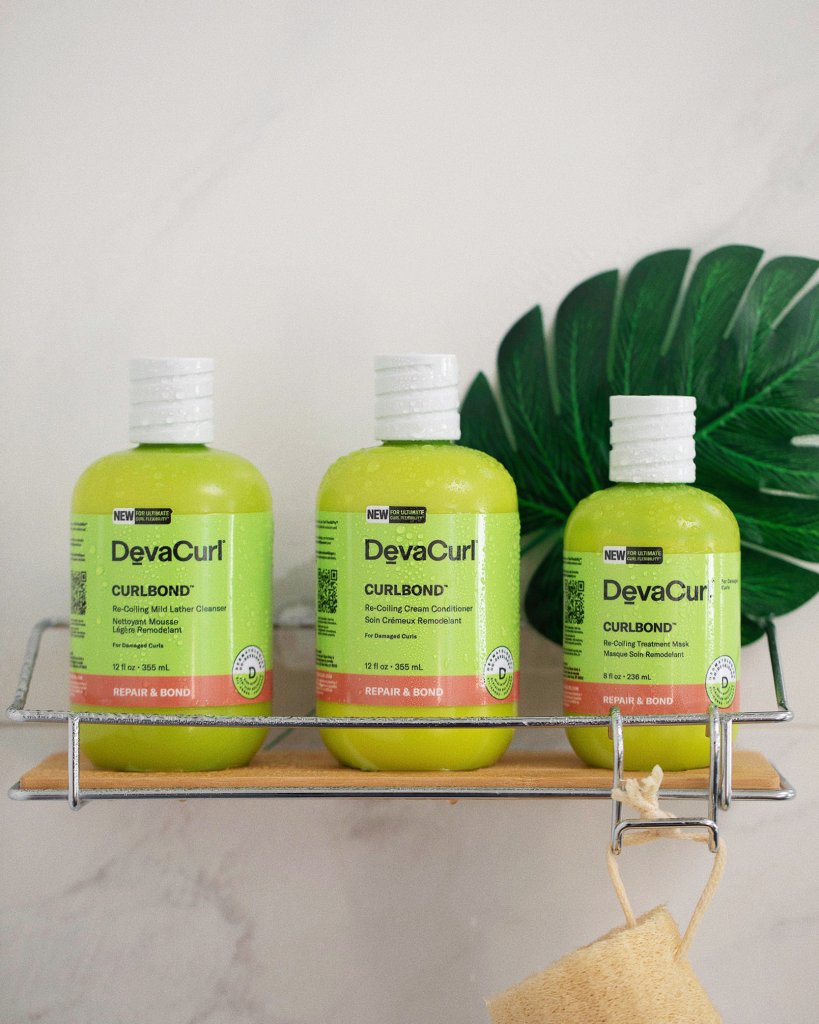 CurlBond Recoiling Mild Lather Cleanser: We created our new CurlBond line of products to help repair existing damage, recoil curls, and protect strands against future damage. Every CurlBond product features our Patented CurlBond Complex which contains an amino acid blend that penetrates the curls to fuse broken disulfide bonds. The CurlBond Recoiling Mild Lather Cleanser will provide a light lather to cleanse the hair and scalp while actively relinking broken bonds in the hair strands.
CurlBond Cream Conditioner: We always recommend following up our cleansers with a good conditioner which is why we created the CurlBond Cream Conditioner. It works double time to both provide moisture and strength to the hair without weighing the strands down.
CurlBond Recoiling Treatment Mask: The new CurlBond Recoiling Treatment Mask was made for at-home use once a week. It will help to recoil limp curls and repair damage from the inside out. Like the Curlbond Cream Conditioner, our CurlBond Recoiling Treatment Mask also provides both strength and moisture to the hair.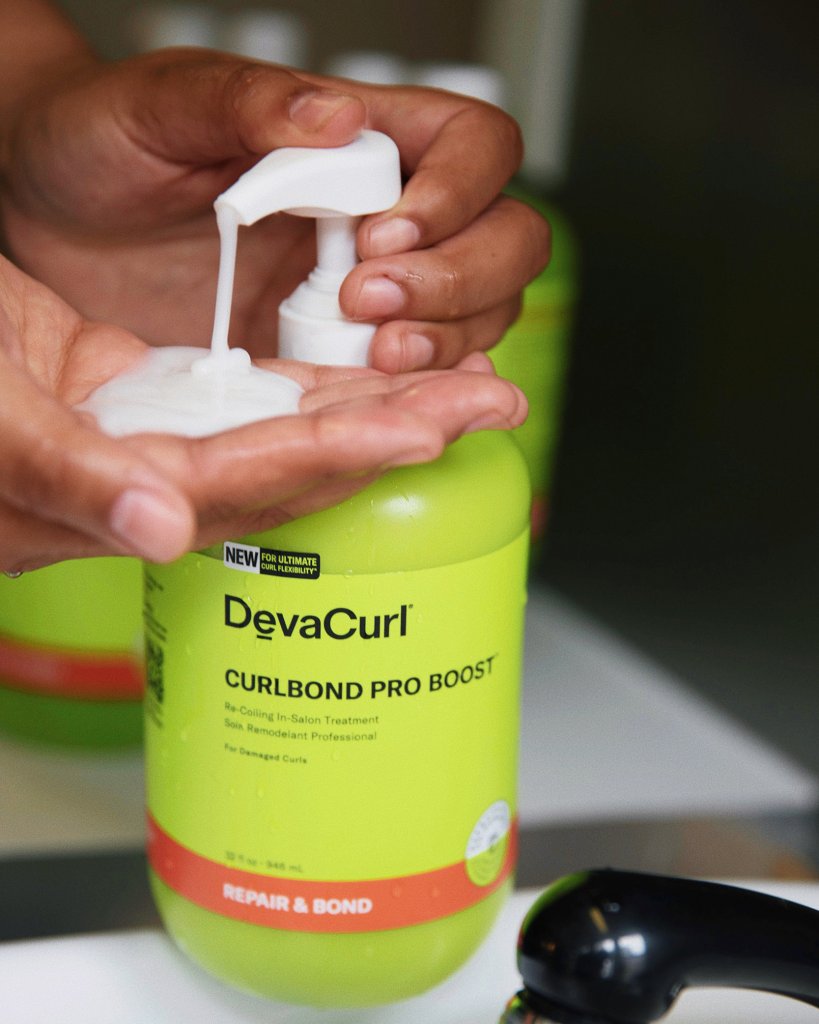 CurlBond Pro Boost Recoiling In-Salon Treatment: DevaCurl is SO excited to announce our first ever professional-exclusive product—CurlBond Pro Boost Recoiling In-Salon Treatment! Like our CurlBond Treatment Mask, CurlBond Pro Boost helps to repair damage and recoil curls but it works faster and has more conditioning properties. It also softens and tames frizz for up to 50 washes! This product will only be available as a service in the salon and is a great treatment for after a coloring service.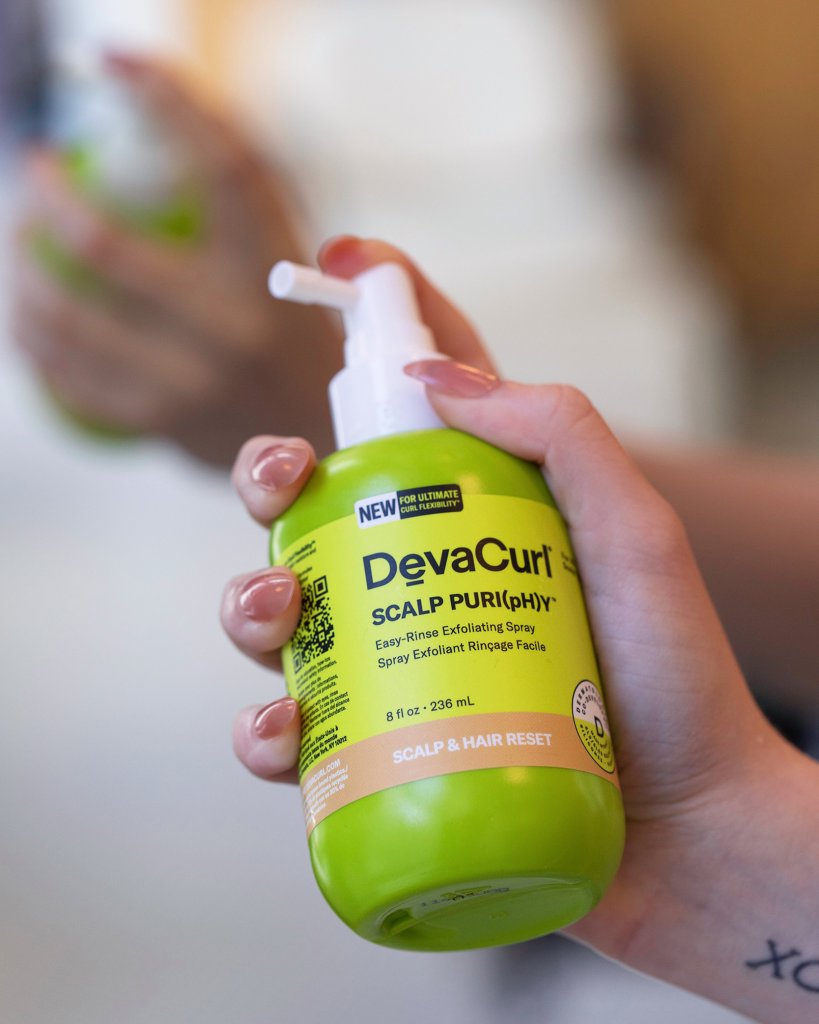 Scalp Puri(pH)y Easy-Rinse Exfoliating Spray: Healthy-looking waves, curls, and coils start at the scalp which is why it was so important for us to add two new products to our line focusing solely on scalp health. Scalp Puri(pH)y is a non-physical exfoliating spray which means there are no hard-to-rinse or harsh granules that can get left behind in denser curls and cause micro-tears in the scalp. Scalp Puri(pH)y helps to exfoliate and removes buildup, dirt, and impurities from the scalp, leaving it feeling fresh and clean.
Scalp D(pH)ense Daily Nourishing & Protecting Serum: If you struggle with scalp dryness or irritation, you're going to love our new Scalp D(pH)ense Serum. Scalp D(pH)ense contains a blend of probiotics, lightweight moisturizers, and plant extracts formulated with a pH level for a healthy scalp. It works to relieve dryness and hydrate the scalp without making your strands feel weighed down or greasy.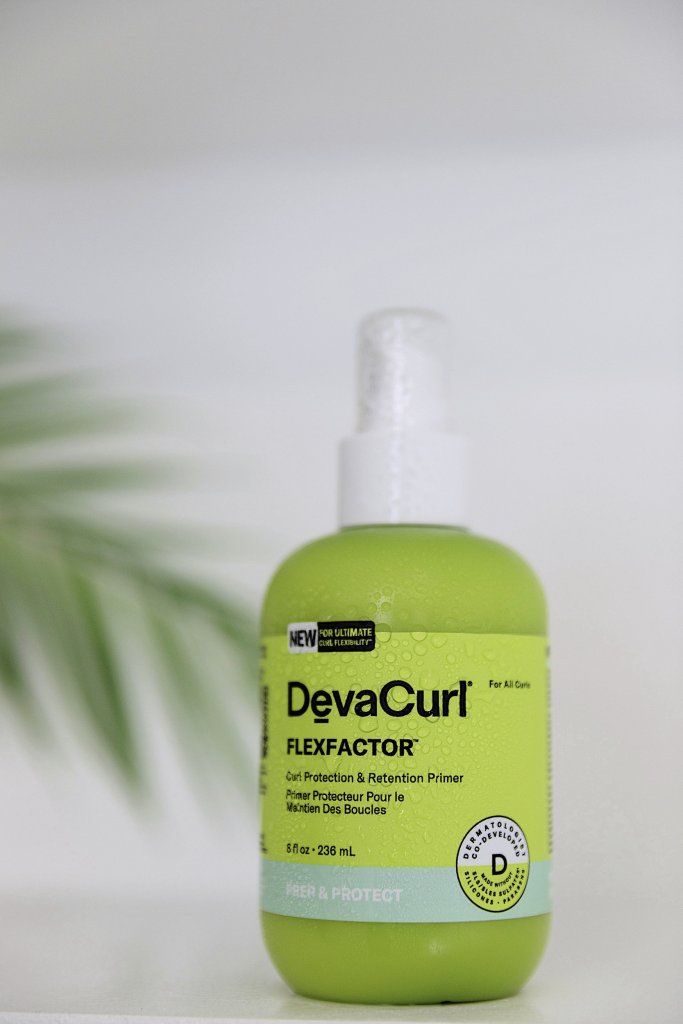 FlexFactor Curl Protection & Retention Primer: Because we know that our curl community loves to express themselves through a variety of hairstyles, we wanted to create a product that would protect the curl memory by shielding strands from mechanical and heat damage. FlexFactor provides heat protection up to 450-degrees and fills in the holes in the hair shaft for healthy-looking curls. The best part? FlexFactor is super lightweight so while it won't feel like anything is in your hair, you know it's working to protect your curls!
Upgraded favorites
Now you may be thinking, "what about my favorite Deva products?" And our answer to that is, they're still here and better than ever! We've upgraded our existing formulas to provide a better experience and overall performance.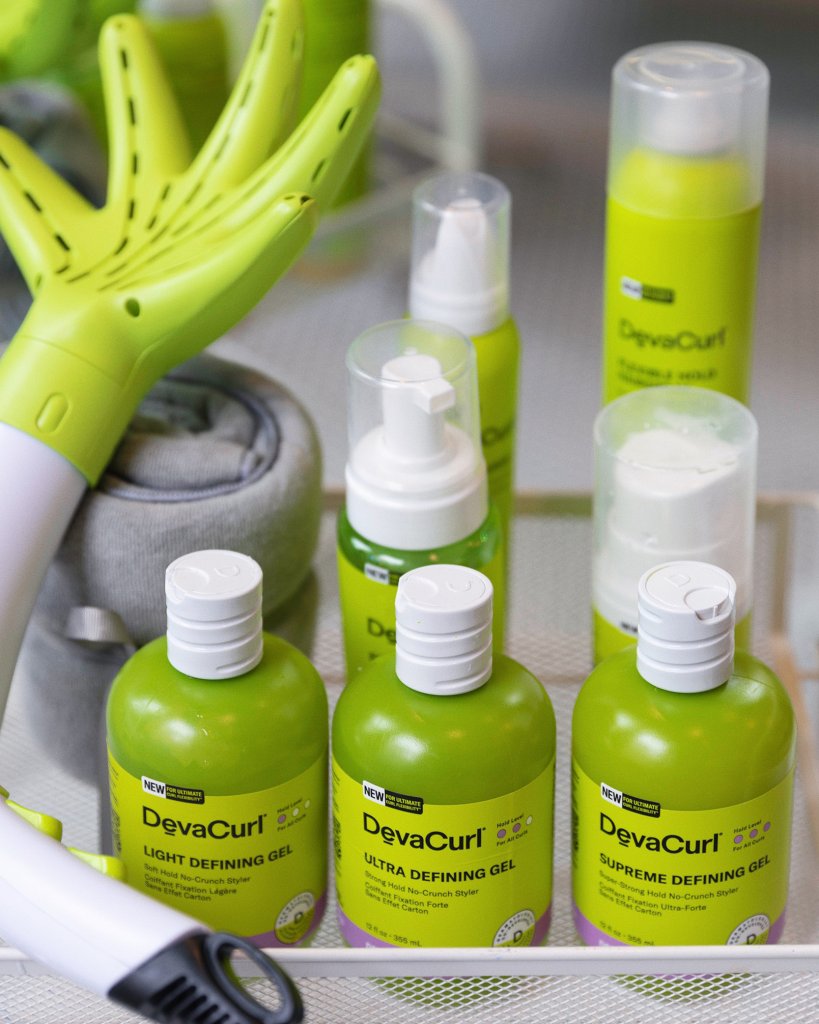 While each product upgrade is different, here's a general overview of what we've enhanced:
We've removed artificial dyes and ingredients not necessary for formula performance or stability.
We've streamlined our fragrance portfolio to a core set of out-of-this-world scents.
For our cleansers, conditioners, and treatments specifically, we've upgraded the formulas for better spreadability, detangling, and rinseability. We've also added chelating agents to our cleansers for increased cleansing power.
More sustainable packaging
Of course the most obvious change is our packaging—but it's not all about looks! We've made our bottles wider for easier grip and have added color-coded bands by benefit to help our consumers navigate our line of products easily. We also have more sustainable packaging with the majority of the new bottles being made of 50% ocean-bound plastic to reduce our eco-footprint. Additionally, all of our packaging can be recycled after use.
We are so excited about our new hair products and the upgrades we've made within our brand and we're not done yet! Make sure you follow us on Instagram and TikTok for upcoming brand announcements to stay in the loop and feel free to leave any questions you may have down below!