We've had some pretty exciting things happen recently here at DevaCurl (cue the launch of our new shine oil, High Shine) but never have we been able to say we were featured on one of our favorite TV shows… until now!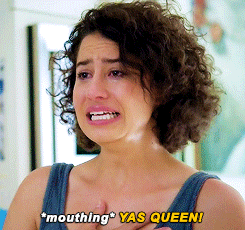 Broad City is about two 20-somethings, Ilana Glazer and Abbi Jacobsen, who are trying to make their way through life in New York City. In this episode, Ilana goes into Devachan to get her hair done when she is 'scouted' for her perfect curls to be a model. She then tells her mom about her new modeling gig and they proceed to freak out about DevaCurl!
Trust us, we were super excited to see the DevaCurl love. Like insanely excited!
Check out the trailer for the episode:
https://twitter.com/broadcity/status/1104094435795787776
Do you watch Broad City? Did you see this episode? Let us know in the comments below!