The holidays are finally here which means so are the parties and gatherings, woohoo!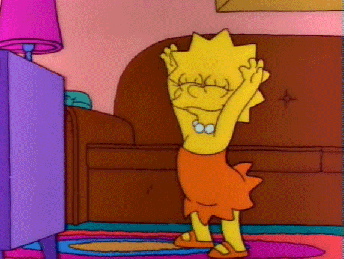 If you're looking to spice up your curls this holiday season, you've come to the right place! Keep reading to learn how to recreate four easy holiday hairstyles that you can rock for parties, dinners, and beyond!
Curly French Braid
Revitalize and refresh curls to achieve the desired amount of texture. Allow curls to part or fall into the position in which they naturally fall.
Direct hair backwards away from the face.
Use your fingers to gather a horizontal section of hair (3-4 inches wide), just below the round of the head.
Remember this section:
• Will serve as your starting point to begin braiding
• will initially be smaller; however, will get larger as you add more hair
• adjust size and position of the section based on individual length, density, and head shape.
Separate this section into 3 evenly sized pieces.
Begin braiding.
Keep going until you reach the end of your strands.
Secure with a ponytail holder.
Spray braid with High Shine for added shine and moisture and lightly pull apart braid for a lived-in look.
Wavy Middle Braid
Separate the top from the bottom. Use the eyebrows as a guide, create 2 parts that extend back from the front hairline to the top of the head.
In the top area, create a French braid that extends from the front hairline back to the top of the head. Secure with ponytail holder.
Apply DevaFresh to activate and refresh waves.
Super curly updo
From the top of each ear, loosely section, gather, and secure curls at the top of the head with a ponytail hook. Avoid making any noticeable partings.
Secure ponytail hook with bobby pins for extra support.
Spritz a bit of DevaFresh in your curls for added moisture, frizz-control, and more!
Style and shape curls into desired position.
Braided super curly knots
Separate the sides from the middle. Use the eyebrows as a guide, create 2 parts that extend back from the front hairline to just behind the ears. To help find this point, direct your finger or comb upward from the behind the ear.
Secure the middle section for control.
In the side section, working from the front hairline towards the back, create a vertical parting that extends up from the side hairline (around the ear) up towards the middle section.
Secure the remaining hair for control.
Begin braiding. Use Beautiful Mess to lay down any flyaways and keep braids neat. Once section is complete "knot" the ends and secure.
Continue using the same method as above until the entire section is complete.
Release the middle section.
Spray a bit of High Shine into the curls for added moisture and shine.
Are you going to be sporting any of these cute curly holiday hairstyles this season? If so, make sure you tag us in all of your selfies for a chance to be reposted!