What is co-washing? Should you be doing it?
If you're a curly gal or guy, you've most likely heard the term co-wash before.
You may even co-wash without realizing it, but do you know what it actually means and who should be co-washing?
Look no further, we're here to help.
Co-wash Definition
The term co-washing is basically a shortened version of "conditioner-only washing".
When most people refer to co-washing, they're referencing cleansing hair with a conditioner as an alternative to shampoo.
Can you wash your hair with conditioner?
Not really – technically, conditioner doesn't cleanse the hair. After all, it isn't a cleanser.
But then, what are the benefits of co-washing? Why are so many people talking about it?
Many curlies have opted for the co-washing method, because they want to avoid harsh drying agents found in traditional shampoos.
Junior stylist at DevaChan SoHo, Deanna Brown, says that she always co-washes on day 4 or 5 to give her scalp a little extra attention and to bring moisture back into her hair.
But, like we said, traditional co-washing methods don't fully rid the hair of impurities. Which is why DevaCurl created No-Poo, a cleanser with conditioning benefits.
With friction and water, No-Poo actually cleanses the scalp, at its core. It's a cleanser with conditioning benefits.  If you're considering a co-wash method, this is the way to go.
Why?
Just using conditioner alone doesn't actually clean the scalp. You need friction and water to really work through the hair. One Condition alone won't cleanse your hair.
So basically, a conditioning cleanser like No-Poo is the perfect mixture of cleansing and conditioning.
It's a happy balance.
What should you use to co-wash?
Use a conditioning cleanser that's designed to clean the hair and add moisture at the same time.
Bari Strohmenger, Director of Product Development at DevaCurl HQ says, "Our No-Poos and Low-Poos have gentle cleansing agents, instead of harsh sulfates, that remove unwanted dirt from the hair, while still keeping it moisturized. Co-washing with a typical conditioner normally cannot properly cleanse the hair, leading to unwanted buildup and debris."
For wavy hair, we love to use Low-Poo Delight. For curly hair, our fave is No-Poo Original. And for super curly hair, No-Poo Decadence is where it's at.
If you are someone who co-washes with traditional conditioner, keep in mind that it's always a good idea to wash with a clarifying cleanser, like Buildup Buster, every week. Because well, product build up is no fun and is likely weighing your hair down.
How often should you co-wash?
You should co-wash with a conditioning cleanser at least once or twice a week, depending on your texture and the amount of product you tend to style your hair with.
Remember, it's a cleanser, so you should use it as frequently as you would a shampoo. The bonus is that unlike a traditional shampoo, if you wash your hair more often than most, it won't dry out your strands.
How do you co-wash?
Hop in the shower and fully soak your curls with water. This will help to distribute the product and loosen up any dirt.
Squeeze out a heaping amount of your co-wash of choice.
Massage the cleanser/conditioner into the scalp with your fingertips (not nails!) and create friction to really rid the scalp of any impurities. If your hair is especially dry, you can leave your conditioning cleanser in for a few minutes to ensure that your curls really drink up all of that moisture.
Rinse thoroughly. If your shower has low water pressure, it's always best to flip your head over to distribute the water easily.
Finish off with a regular conditioner so your curls can reach peak hydration!
Reveal amazing, moisturized, and clean curls! ?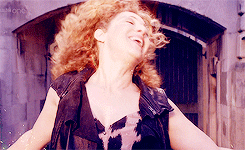 Do you co-wash? If so, what is your favorite conditioning cleanser? Let us know in the comments below!