Whenever someone gets married or has a baby, there's only one thing to do: celebrate. After all your family is expanding, what could possibly be better?
Well, when Buildup Buster came into this world, that's exactly what we did. We hosted a party for our little miracle, the world's first Micellar Water Cleansing Serum for hair!
Naturally, we invited our entire curl community. And let me tell you something – there ain't no party, like a DevaCurl party.
So what exactly happened at this soiree, where we honored this fantastical alternative to clarifying shampoo?
Well, there was a lot of balloons. 200 to be exact. Because, to be honest you cannot have a party without balloons. It would just be wrong.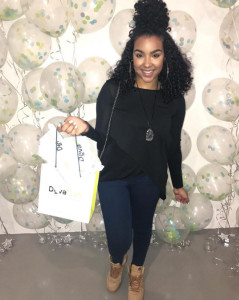 There was also a CONFETTI station. With silver streamers, a ring light, and 100 confetti poppers. Because #NECESSARY.


Naturally, we also had a slow-mo booth, because there's nothing better than watching curls bounce. Or seeing the hysterical faces people make while trying to channel their inner Tyra. I tried to petition to add a trampoline to this booth, but for obvious safety reasons, I was turned down.
There was also a green screen, because who doesn't want to dance in front of kittens and star in a Buildup Buster video game?
And let's not forget the fact that insta-photographer, Skinny, was there to capture all of that curly fierceness.
Now, let's talk about the food – we catered with Shake Shack and Insomnia Cookies. If you are not familiar with these DELICIOUS iconic New York establishments, we suggest you google them immediately. Insomnia ships all over the USA. You should really look into it.
Now I know you wanna know, who was there?! EVERYONE and their curls. That's who.
We had curly girls from across the nation – because there is truly nothing better than when our curl community comes together. Here, I present to you the most intense game of curly i-spy ever created. Can you find your favorite curly haired bloggers?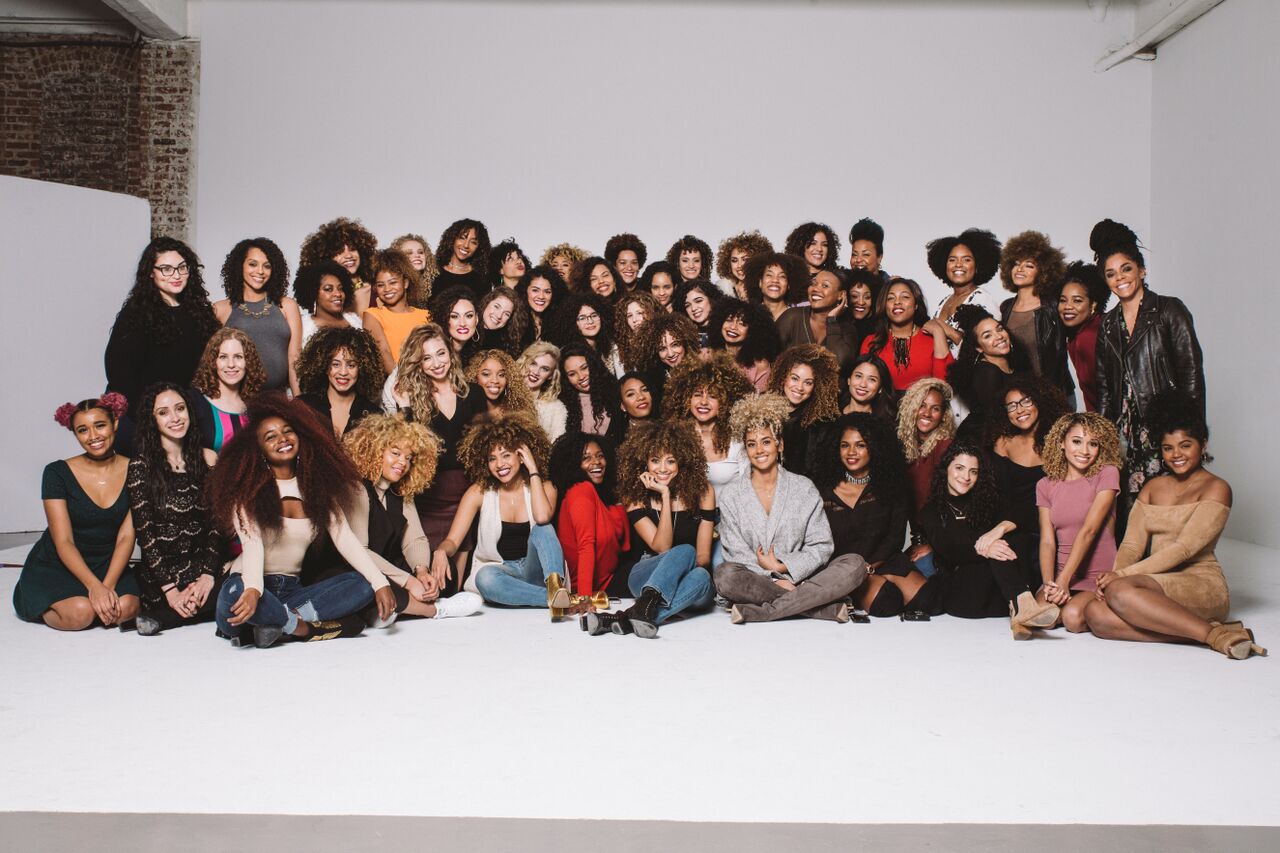 But of course, we cannot cover the guest list without pointing out our guest of honor. The reason we were all there – Buildup Buster. She is a beautiful sulfate free, paraben free, silicone free curly product. FINALLY an alternative to clarifying shampoo that doesn't dry out your curls! And what's more – she is a technological MARVEL. Buildup Buster is the first hair care product EVER to utilize Micellar technology (learn more about that here). It is crazy. And its creation is a definite reason to celebrate.
Wanna see more from the event? Check out some recaps from some of our special curly guests right here.
Now we wanna know how would you celebrate the launch and bring bounce to life? Would you rock out with a slow motion video, hop onto a trampoline, or dance to your favorite jams? Share your ideas with us and you could win your very own Buildup Buster.