Most of us will walk into the New Year with great determination to stick to our new resolutions. Whether it's sticking to a fitness routine at the gym, vows to maintain a diet, or to just have a positive outlook on life, having a resolution isn't an easy task. But have you ever considered a hair resolution? Laying down some basic curl goals to follow throughout the year can be extremely helpful for healthy hair. That's why we're breaking down the top curly hair New Year's resolutions you'll actually want to stick with.
Lay Off the Heat
We get it, kicking heat tools to the curb seems like tough work, but it's really not. We promise your curls will love you for it in the end. Using heat on your curls can be extremely damaging and can even permanently alter your curl pattern. Try cutting down on the use of heat styling tools as much as possible and always remember, if you are using them, place them on the lowest heat setting as possible.
Deep Condition Weekly
Most curlies battle with dryness and deep conditioning at least once a week can make a huge difference. If you find yourself short on time, try masking overnight or while you're doing tasks around the house like cleaning. Our favorite moisturizing masks are Melt Into Moisture and Heaven in Hair.
Get a DevaCut
Stop putting off that cut! Getting a DevaCut on a regular basis can make your curls feel and look healthier. Plus, who doesn't love a little bit of pampering every once in a while?!
Stop Striving for Curly Perfection
Quit comparing your curls to others and stop worrying about having the perfect curls. It will only make your life harder and in reality, caring for your curls should be fun. The first step to healthy hair is embracing your own curls and texture!
Try New Hairstyles
It can be easy to get into a hair rut, but in 2019, try experimenting with new and exciting styles! Check out some of our current favorite styles here.
Stimulate Your Scalp
If you're looking for length in the new year, you should be massaging your scalp often. Massaging the scalp increases the blood flow thus promoting growth from the hair follicle. Gently massage products (like cleansers and masks) into the scalp for deep product penetration and to promote hair growth!
Spread the Curly Love
Try connecting with fellow curlies to spread the naturalista love! Talking to other curlies means broadening your knowledge, supporting one another, and most importantly, making new friends! It doesn't matter if it's on social media or IRL, spreading curly love is something everyone should try to do more of in 2019.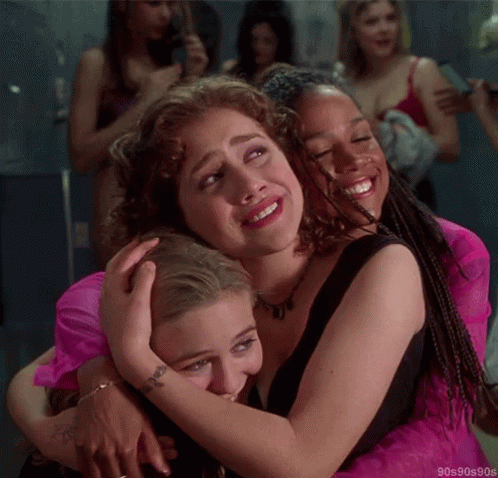 Don't Be Afraid to Rock Your Curls
Last but most certainly not least, never be afraid to rock your curls. Whether you're starting a new job or getting married, never be scared to sport your natural locks.
Do you have any curly resolutions on your list? If so, what are they? Let us know in the comments below!