Planning out Halloween costumes last-minute can be a MAJOR struggle, especially when you're trying to embrace your natural curls. We've all been there. But have no fear, we've rounded up 10 of our favorite last-minute curly costumes that are so great it will seem like you've been planning for this moment all year.
And, best of all, you can rock your natural curls without splurging on a crazy Halloween wig. Consider this your foolproof back up list.
Solange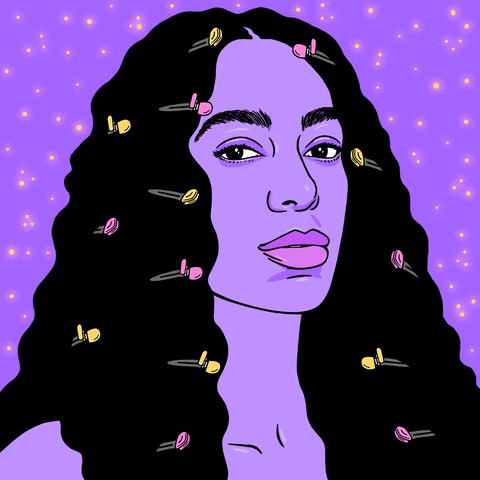 Solange is QUEEN. End of story. So, naturally adding her gorgeous curls to the list was a no-brainer. And, to be honest, A Seat at the Table is still on heavy rotation so it only makes sense. You probably already have some metal clips floating around your bathroom, so just pop some in your curls and rock a bare face and you're done.
Bob Ross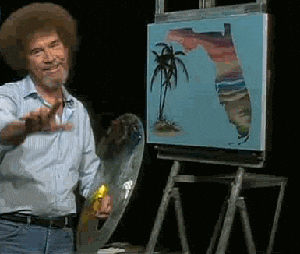 Who doesn't need a little Bob Ross in their life? This costume is super easy and can most likely be pulled from your own closet. Just pick out your curls, wear a denim button-up, and carry around a paint brush. You're guaranteed to have the happiest Halloween ever!
Ms. Frizzle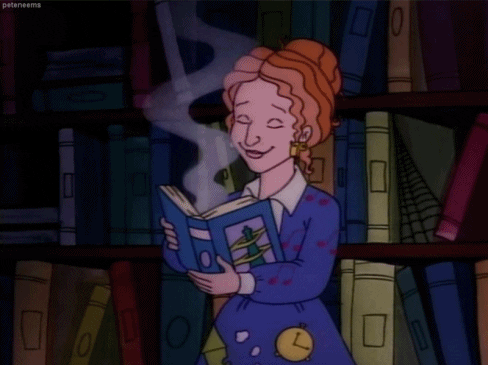 Do you have red, curly hair? This costume was made for you. To recreate Ms. Frizzle's iconic look, print out a few educational objects (think: planets, rulers, books, letters, etc.) and pin/tape them to a blue or purple dress. Throw your curls into a messy bun and get ready to take a ride on the Magic School Bus!
Prince
This one may be the hardest to recreate last-minute but if you have curly hair, you're already halfway there! Simply straighten a few pieces in the front and add Ultra Defining Gel for a bit of definition. Add a purple outfit and jazz it up with silver embellishments. Done!
Scary Spice/Mel B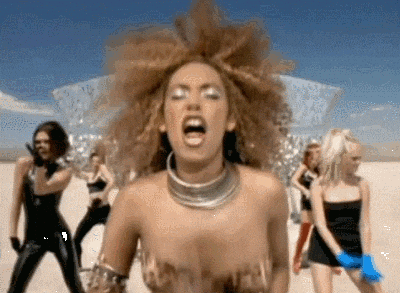 We're always down for a Spice Girls moment and since leopard is all the rage right now, chances are you're down too. Throw on your animal print, stretch your afro a bit and get your girl power on! Want more volume and height? Try a braid‐out or twist‐out with Super Stretch.
Sandy from Grease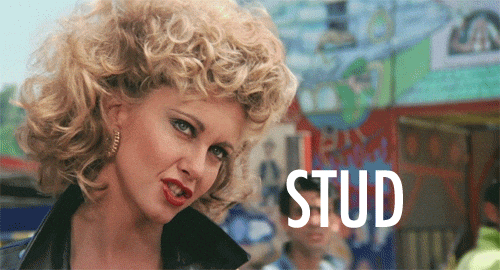 Of course we couldn't leave our girl Sandy off this list! Voluminous, wispy curls are iconic to this era, and we love to use heat rollers and lots of Flexible Hold Hairspray to get the extra height. Finally, throw on all-black outfit and stand out heels and you'll be multiplying chills wherever you go.
Migos & Drake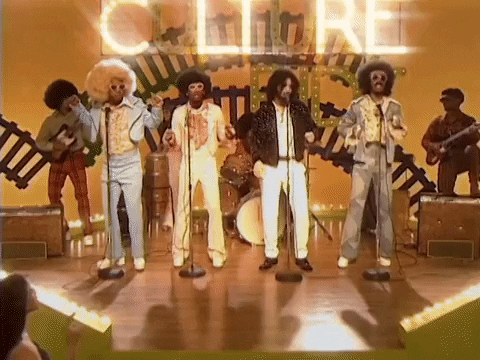 Migos and Drake were clearly serving some MAJOR curly looks in their "Walk It Talk It" music video and we're totally here for it. Grab three of your curly friends and raid your closest thrift store for the best flared pants and button-up tops/blazers and always remember, the more ruffles the better. Pick out those curls, and you'll be ready to walk it like you talk it in no time.
Diana Ross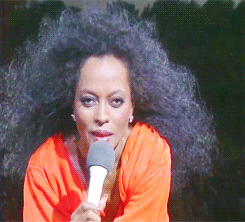 If you love bigger-the-better curls, then Diana Ross is your muse. Search your (and maybe even your best friend's) closet for that awesome sparkly outfit that you only wore once and re-purpose it. Next, stretch out your curls a bit with a twist out. Diffuse them with the DevaFuser and add some Flexible Hold Hairspray. Gorgeous!
Dustin from Stranger Things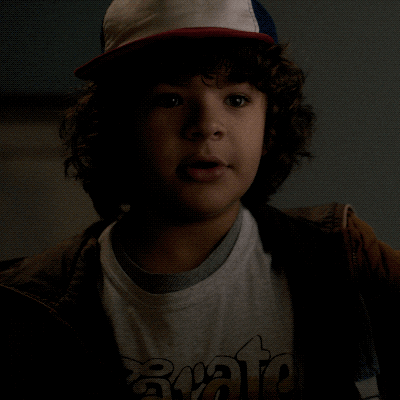 This one is incredibly easy and c'mon, who doesn't love Dustin? Just throw on an old baseball hat, a graphic tee, and a jean jacket or sweatshirt and you're ready to take on any Demogorgon that comes your way!
Oprah Winfrey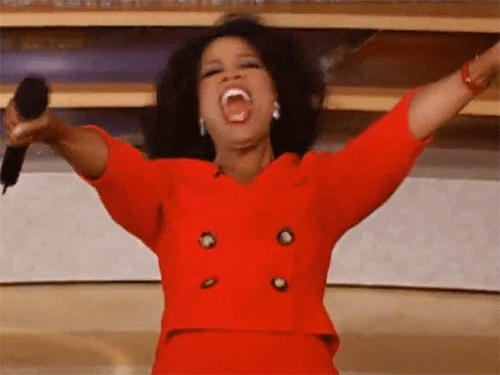 YOU GET A HALLOWEEN COSTUME! YOU GET A HALLOWEEN COSTUME! Oprah Winfrey is one of the easiest last-minute costumes to recreate from your own closet. Just put together your best business-chic look and pop on some glasses!
Who are you being for Halloween this year? Do you have a favorite curly costume? Let us know in the comments below!