The Good Wife Beauty
Tacoma, WA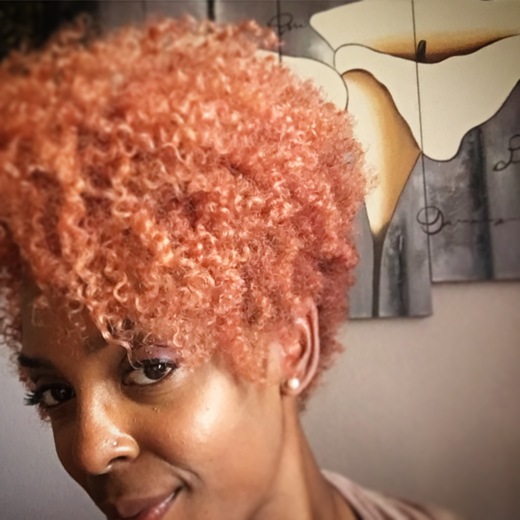 1944 Pacific Ave Ste 202
Tacoma, WA 98402
The Good Wife Beauty
Tacoma, WA
More information coming soon! In the meantime, contact the salon with your questions and/or take a look at their website.
---
Our Certifications
---
Devacurl Services
DevaCut
This revolutionary cutting technique was designed for all natural textures, from wavy to super curly. Hair is sculpted curl-by-curl, while dry, in its natural state. This service includes a transformation service.
Pintura Highlighting
This award-winning technique was designed to add gorgeous, light-reflecting highlights to all natural textures. Pintura Highlighting offers the perfect harmony and balance to waves and curls giving brilliance and dimension to beautifully compliment your DevaCut.
DevaCurl Transformation
From wavy to super curly, the beauty of this service is the customized design for every client. This luxurious process begins with a healthy botanical cleanse and condition, followed by a styling and coaching session for at-home curl care.
---
---
Reviews
My curls love Ehrin!
Ehrin has been doing my hair for several years now (we've known eachother since middle school)...she takes such good care of my curls. I love the fact that she continues to educate herself on hair, whether it's attending classes and seminars, or just self-learning. You don't see that often with hair stylists! Her wash and go's are amazinggggggg!!!!!! You won't be disappointed!!
My curls have never looked better
By far, the best haircut I've ever gotten. I've been researching devacuts for month and I'm so glad I took the plunge with Ehrin. She took her time cutting my hair and I couldn't be more pleased. My hair is healthy, bouncy, and so easy to style now. Ehrin also gave me invaluable product and styling tips. I booked my next appointment before leaving.
Confidence with Curls
I usually always tied my hair up. My curls were frizzy and I just didn't like them. I wanted to go short but was really worried I would end up with the dreaded triangle head. Ehrin knew exactly what to do. She gave me a versatile haircut. I can wear it curly or straight and feel confident! She listened to my busy needs and gave me a low key way to style it. I feel confident with my natural hair again!
Best haircut ever!
I have been natural for six years. Whenever I go to a salon, the stylist will always blow it straight or try to convince me to do things to tame the curl to be more manageable (straightening treatment, relaxers, etc.). This is the first time I have had a stylist help me to embrace my curly hair. She offered tips, tricks, and advice to maintain my look. It looks fantastic. I got complemented on my hair as soon as I left the salon. Ehrin is amazing.
I can't wait to go back!!
What a difference Miss Ehrin made to my hair! I loved my DevaCurl cut and appreciated the careful attention she took in making sure I was happy and satisfied. Learning more about the DevaCurl products was a huge bonus. Can't wait to go back soon
Best haircut, best stylist, best experience ever at a salon
I was just in for my first DevaCut following a botched layering hair cut a few months ago. I knew a lot of length had to go to fix it. Ehrin was kind and understanding, attentive, interested in hearing my curly hair story, and from the moment we met I felt safe about her working with my hair. She shared tips and advice for how I could recreate her techniques at home, she was supportive/confident about my hair type (rather than acting surprised, or seeming intimidated like other stylists have), and for the first time ever, I left the salon excited and feeling positive about the experience. I cannot recommend her enough, but I will certainly try! I will be telling all my curly-haired friends about her. Thank you, Ehrin, for helping uncover my inner curls and confidence!
SHOW MORE REVIEWS
---