Christopher Langlois
Pittsburgh, PA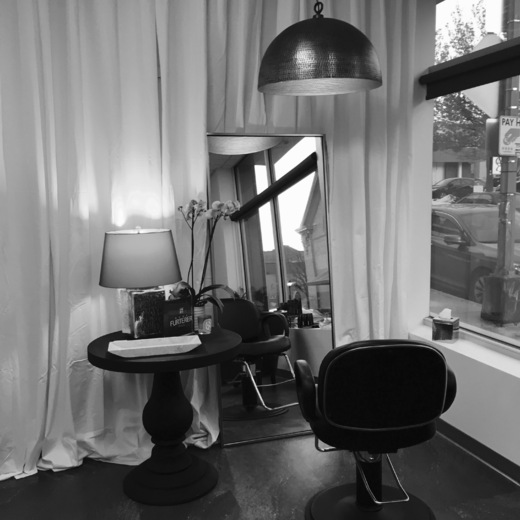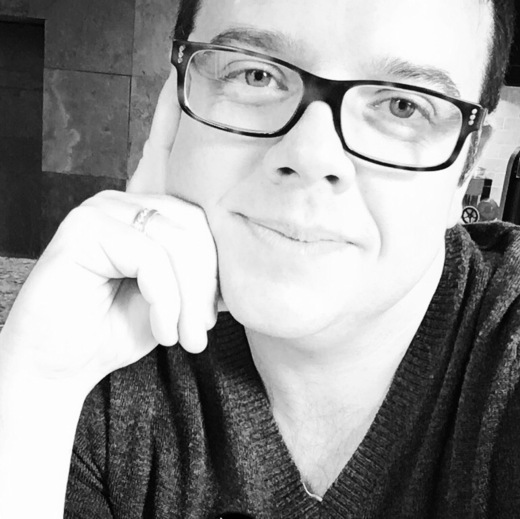 5921 Baum Blvd, Salon 1
Pittsburgh, PA 15228
Christopher Langlois
Pittsburgh, PA
Christopher Langlois, Pittsburgh's Curly hair specialist, is both owner and stylist. Christopher Langlois is an upscale boutique style salon located in the East Liberty/ Shadyside area of Pittsburgh. Conveniently located by WholeFoods market and the Ace Hotel. Christopher focuses on customizing each service to the client. Scalp and hair health, ease of styling all in a professional laid back environment with one on one service.
---
Our Certifications
---
Devacurl Services
DevaCut
This revolutionary cutting technique was designed for all natural textures, from wavy to super curly. Hair is sculpted curl-by-curl, while dry, in its natural state. This service includes a transformation service.
DevaCurl Transformation
From wavy to super curly, the beauty of this service is the customized design for every client. This luxurious process begins with a healthy botanical cleanse and condition, followed by a styling and coaching session for at-home curl care.
---
Stylists at this salon
Christopher Langlois
Deva Inspired Stylist
Be the first to review this stylist.
DevaCut
DevaCurl Transformation
Learn more
---
Reviews
Sierra,
I found Christopher and Sierra after desperately searching for a curly hairstyle after chopping all my hair off myself (long story). I had a consultation with Chris and he shed a lot of light on the scalp issues I was having (I've been following his recommendations for a couple of weeks now and I can already tell a hugeeeeeee difference). Yes, he does emphasis the use of Renee Furterer's products but he's not trying to upsale you, he is just clearly passionate about scalp health and hair care and genuinely believes in their hair care line. I liked our consultation so much that I tried to set up an apt with him as soon as we finished. His schedule clearly reflected his talent and I didn't want to wait because I was starting to run out of cute hats so he suggested I make an apt with Sierra who had availability a lot sooner and I'm so glad I did. Sierra was great. She really took her time to talk things out with me and explain her thought process while constantly checking in to make sure I was satisfied. My new curly pixie cut was clearly done with care. I would gladly recommend her to anyone in search of a skilled curly stylist. I have 3B hair and my fiancé who has 4B hair will be going in for his consultation soon.
Could not get an appointment
I tried to get an appointment, but his online system was confusing, and then he banned me from using his services for canceling too many times. I only canceled because I wasn't sure what I had signed up to get and it was a month out! Then I tried to get assistance and I'm banned? Terrible customer service.
No longer using DevaCurl Products
I was really looking forward to this cut after all these wonderful reviews. Unfortunately, this salon has been bought by Renee Furterer, and a large portion of the appointment was devoted to telling me how my DevaCurl products are not as good as RF. The cut itself was nice, but the styling and products were not. I won't be returning, and I can not recommend this stylist.
First time deva cut
Christopher was absolutely amazing! He took his time, walked me through every step, educated me on how to care for my curls so that they'll look fabulous every day, but didn't overwhelm me. I have never had such a positive experience when getting my hair cut. It was worth the hour drive from Latrobe, I've never felt so good about my hair! Thank you Christopher!!
1st Curly Cut
A truly wonderful salon experience! Christopher is not only very talented with the service that he provides, but he also also empowers his clients to care for their own hair through education. He took the time to sit down and listen to my hair background and goals. Very personal service!
Great job!
Today was my first experience with getting my hair trimmed/shaped while in its natural curly state. I left the salon with my hair moisturized, shaped, and healthy. I cannot wait for my next appointment!
Excellent Cut!
Christopher did an excellent job on my cut as well as education on different techniques and suggestions on taking care of my hair. It's the best haircut I've ever gotten!
Not just a haircut...a hair experience!
I am new to Pittsburgh and the combination of humidity, wind and winter hat-head turned my naturally wavy hair into a disaster. Christopher not only gave me a great haircut, he educated me and changed the way I deal with my hair. And in addition to all of that, he is a very sweet person. What more could you want?
The best in Pittsburgh!!!
I have had several curly haircuts over the past 10 years, and Christopher outranks all my past stylists by far. He gave me a beautiful, long lasting haircut that made my curls look amazing! He was also able to fix the damage my previous stylist did to my hair. I have gotten salon quality curls almost every day after following his advice. I was never able to achieve this from other stylists. Christopher is amazing at his craft, and he takes his time to educate you on how to care for your curly hair. He truly cares about each client that walks into his salon. You will not regret making an appointment with Christopher- it is the best decision me and my curls have made since living in Pittsburgh!!
Christopher is a curly girl's best friend
I had a wonderful experience with Christopher last weekend. He took the time to listen to me and my goals, and was very conscious of the fact that I can't tolerate strong fragrances in my products. He found the perfect solutions for me and gave me an awesome cut to shape my curls and keep my length. He spent time explaining how to "encourage" my curls to do their thing and making sure that I could reproduce the results at home. My results were fantastic and I am having so much fun playing with my new cut and my springier curls! Thanks for everything Christopher!!! Can't wait to do it again in the spring!
Best in all of Pittsburgh
I have had cuts by almost all of the Deva inspired/trained stylists in the Pittsburgh area and the cut I go this past weekend with Christopher was far and away the best! So easy to recreate the look myself and I've received tons of compliments on my cut. I've definitely found my permanent stylist!
Amazing experience!
I agree with the other reviews- Christopher changed my life! In 32 years, I've always fought my natural curly hair. I've never had a hair cut or color that worked with my curls until Christopher! He is so skilled and knowledgeable and patient! I truly appreciate all of the education I received. My experience with Christopher was definitely a game changer!
Highly Recommend!
Christopher is truly a "curl artist"! He takes the time to educate his clients about how to take care of their curly hair and keep it looking great. I now wear my hair curly every day for the first time and have received many compliments. Christopher is great!!
my daughter's deva cut
My daughter received the best haircut she has ever gotten with her long curly hair! Christopher spent a lot of time educating my 16 year old daughter on how to take care of her hair, products to use, and techniques for styling her hair. He was very patient and very informative and just what she needed. I learned also from this session and will try his informative techniques on my own curly hair. I am looking forward to making my next haircut appointment with Christopher as I was impressed with the results of my daughters hair. I feel my daughter will now stop sporting the pony tail look and will now embrace her curls based upon the education she received with Christopher.
Curls that look fantastic!
Christopher is wonderful. I was stuck in a cut and color routine that killed my curls. I had no idea a DevaCurl cut by Christopher would change it so drastically even after the first cut. Christopher is just amazing in what he knows about curls. My first session was very educational. The best part is that I can do it all by myself! You can end up with the same salon quality curls at home by following Christopher's simple instructions. And he doesn't overwhelm you with products. Three products (shampoo, conditioner and gel). That simple. Actually get complements from complete strangers. Would strongly recommend going to Christopher.
Amazing
Christopher is amazing. While I am impressed with the DevaCurl Product line, any style truly begins with the cut. At my 1st appointment he cut my hair dry - I thought, finally someone who knows wavy/curly hair. While keeping current with cuts/coloring options in order to offer new looks, he always manages to make it "my look." His presentation/explanation of the product line was superior. I am finally able to appreciate my wavy/curly hair in my 60's!
Helpful and talented!
Searched far and wide for a DevaCurl Stylist and found Christopher by chance. Had to drive an hour and a half to get to him but it was well worth it. Not only did he give me a great haircut, but was patient and so helpful. The time he took to teach me how to do my hair shows his dedication to his craft. It's been about 6 weeks since my haircut and I STILL keep getting compliments about my cut! I Strongly recommend!
Happy Hair!
Christopher was recommended by a friend as the stylist to go to for help with my curly hair "issues'. My first appointment made me realize why; Christopher was easy to talk to, did a great cut that brought back life to my hair, and explained every step of the DevaCurl cut and product process. I love the product and love having Christopher as my stylist. I highly recommend him for your next "curly" cut.
Everything changed with Christopher
My experience with hair stylists has been fair to poor until I met Christopher. He not only had tremendous talent with deva cut but is extremely intuitive and understands my deepest concerns and councils me to consider change. My husband said he has never known me to love my hair! He is absolutely amazing and I am so grateful to and for him
The Better choice of Deva Stylists
This isn't my first Deva cut in Pittsburgh, but it was my best one yet!
christopher is wonderful
I have very short curly hair. I got a cut that I love in a different city with a different DevaCurl expert. When I moved to Pittsburgh and realized how few DevaCurl Specialists are here I got nervous that I wouldn't be able to keep my tresses up! Then I made an appointment with Christopher. He has saved my favorite haircut!- and has a ton of new ideas for a girl who likes her curls short. I am so thankful for Christopher, and I encourage everyone else with curly hair to stop by Salon Vivace to see him!!
Christopher changed my life . . . And I'm not kidding!
If you have curly hair and live in Pittsburgh, drive very, very fast to salon vivace and meet Christopher. I cannot tell you how many people, professional and personal, have been wowed by my hair since I put it in Christopher's care. (Even a hard-to-impress nyc friend was impressed!) I was never good at staying on a good hair care routine, but Christopher changed all that. I never, never thought my hair could look this good! Christopher spends so much time with me and he is a consummate professional. No one has ever been this talented and careful with my hair. I'm hooked, and I'm not easy to hook! My only regret is that I didn't find christopher sooner!
AMAZING
I had my first deva curl cut/style yesterday with Christopher, and he was wonderful. He was very informative and a wonderful teacher! Christopher took so much time explaining each step to ensure my complete understanding, so that I can recreate the results at home. Usually after a haircut I would have to go home a rewash and restyle my hair, not this time, My curls have never looked better!! Thank you Christopher!!! I second the above reviewer, WHERE HAVE YOU BEEN ALL MY LIFE?!? If you have curly hair, and live in the Pittsburgh area...You HAVE to schedule a consultation with him, trust me when I say, "You won't be sorry!" Thank you Christopher!!
Love, love, love it.....
Christopher is the best of the best, and he truly understands curly hair. His passion for curly hair and the DevaCurl cut and products are beyond words. He explains everything in detail and his consultation was outstanding. I bought all the DevaCurl products and wondered if I could get the same result myself. I am very happy to say, that my hair looks wonderful and I was able to achieve the same look that Christopher gave me in the salon. Christopher, where have you been all my life? If you have curly hair, you MUST schedule an appointment with Christopher at Salon Vivace. You will be thrilled and as happy as I am. Thank you Christopher.
Awesome experience and value
I had my first Deva Curl cut and style today with Christopher. It was fantastic. I've paid triple the cost at high end salons all over Pittsburgh but this was the first time I felt someone really "got" what to do with my hair. Christopher's patience and explanations were worth way more than I paid at the end. Highly recommend.
LOVE
I came in to see Christopher hoping he could put to rest my curiosity about my potentially wavy hair. Well, Christopher was incredible! He is patient and attentive, and with a focus on education as much as styling, he taught me how to deal with my newly discovered waves. I love every aspect of my experience with Christopher and will be happily returning.
Best Haircut Ever!
I have extremely curly, coarse, long hair. I avoided salons for years because stylists couldn't handle it and I would usually leave in tears, with an awful cut. But Christopher changed all that! I recommend him for anyone with curls. If he can make mine look great, there are no curls too crazy for him to handle. Only stylist I'll see in Pittsburgh.
New life for old Hair
At Christopher's urging I remained conservative about taking off length. Glad I did. My daughter says its like I had a hair transplant! I think its like being twenty-something again- only no POUF. Maintenance time is down, and I'm only doing my hair every 2-3 days, so overall the styling products (which are not key but DO MAKE A DIFFERENCE) are not a huge budget drain.
<3
I walked in with super long hair and walked out with the short curly bob I wanted. I was always nervous about getting a short cut with my curls, but Christopher understood exactly what I wanted and we've been playing with my curls ever since!
christopher rocks the curls
I already had a good cut - Christopher gave a a great cut!! And while I usually shy away from salon recommended products I went back after trying to use what I had on hand and switched to the devacurl products. Now a quick spritz and my hair is good to go for at least 3 days !
Fantastic
Christopher is so positive and upbeat, and made me feel so comfortable with the deva cut styling process. He took his time to learn all about my hair so that I got a truly customized cut. He's wonderful!
Great Curls!
I recommend Christopher to all my fellow curlies! Christopher does a great job listening to what I want and actually explained my cut before he did it. It was very refreshing! He also is great at teaching you about your curls. My curls look great and I've got a simple system for my mom-on-the-go lifestyle.
Great
Christopher is excellent at the way he teaches you how to take care of your curls. Since I have been going to Christopher I have not used a blow dryer or an iron. The maintenance is easy and my hair looks great every day. He is also a fabulous colorist.
SHOW MORE REVIEWS
---