LoneStar Salon
Tumwater, WA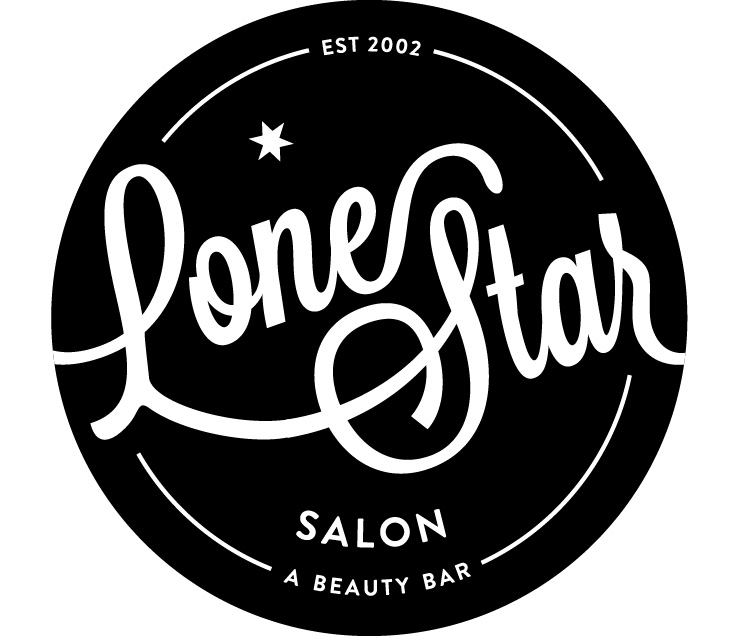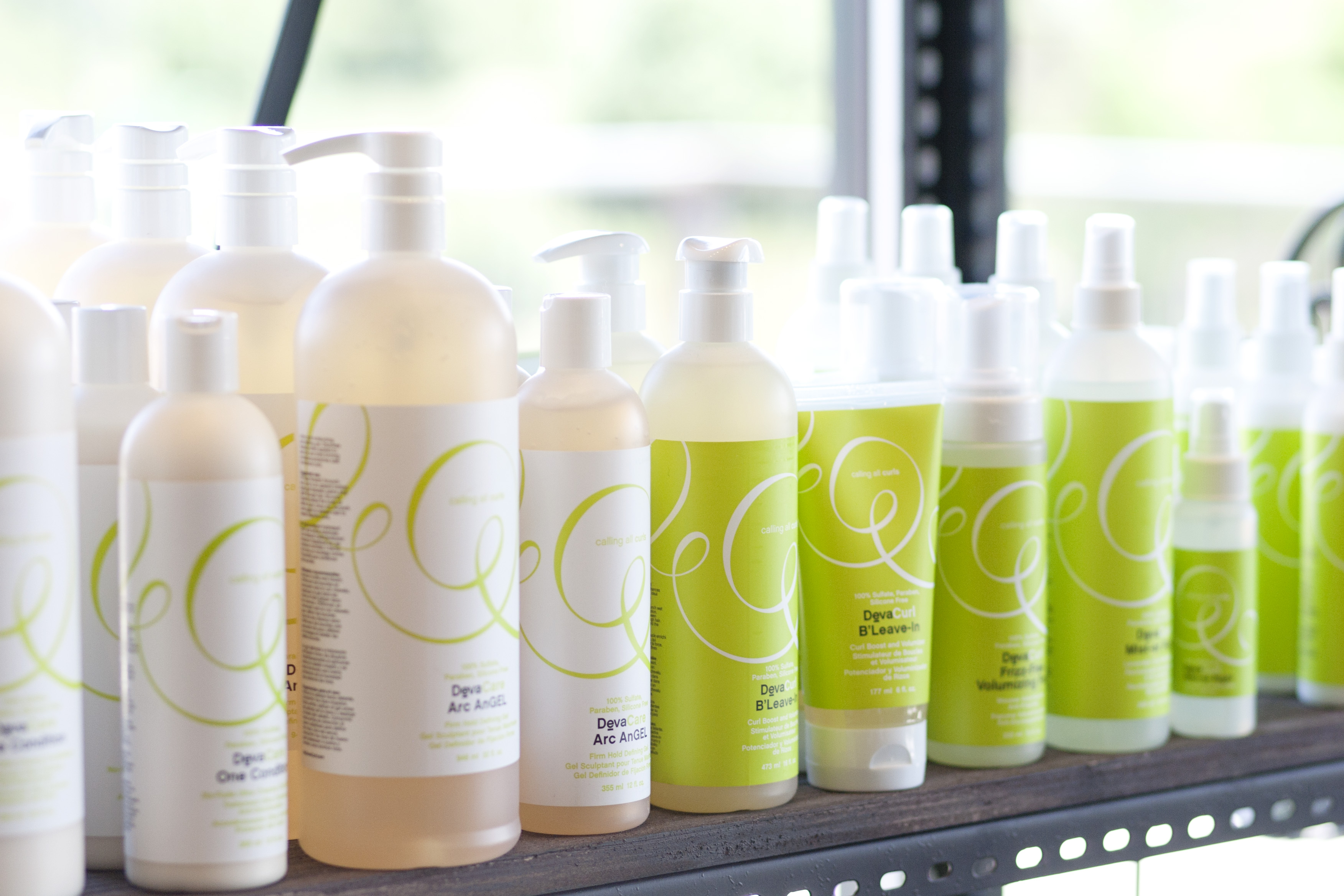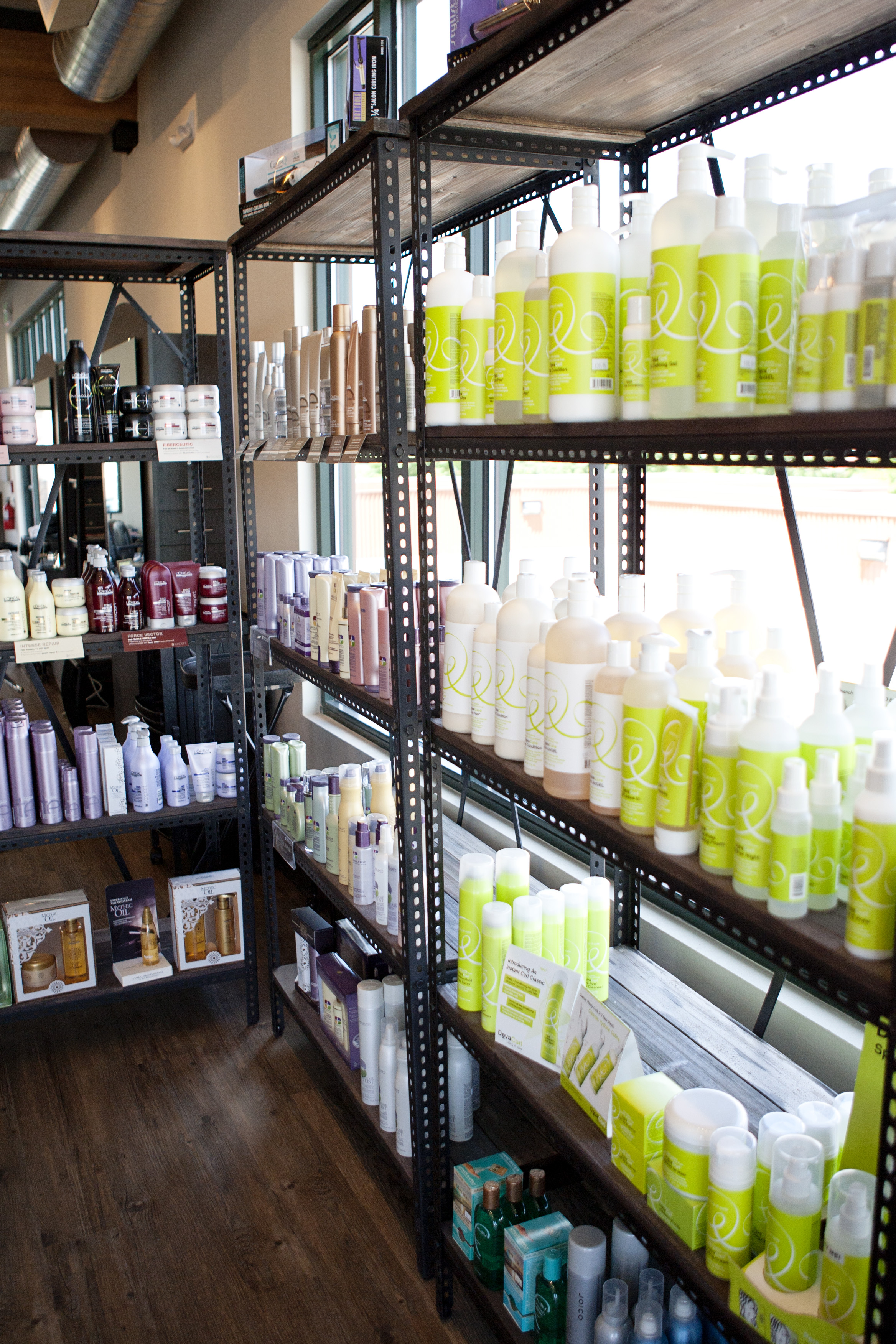 111 Tumwater Blvd., Ste. 216
Tumwater, WA 98501
LoneStar Salon
Tumwater, WA
Our commitment to quality and service ensure our clients a great value! With years of experience and continuing education, our dedicated staff is ready serve to you and your beauty needs. We will help you decide the best look, and deliver just the right services to achieve it. Our comfortable, relaxed atmosphere is designed to make you feel great! If at any time during your visit you have any concerns, please don't hesitate to ask. We look forward to seeing you soon!
---
Our Certifications
---
Devacurl Services
DevaCut
This revolutionary cutting technique was designed for all natural textures, from wavy to super curly. Hair is sculpted curl-by-curl, while dry, in its natural state. This service includes a transformation service.
Pintura Highlighting
This award-winning technique was designed to add gorgeous, light-reflecting highlights to all natural textures. Pintura Highlighting offers the perfect harmony and balance to waves and curls giving brilliance and dimension to beautifully compliment your DevaCut.
DevaCurl Transformation
From wavy to super curly, the beauty of this service is the customized design for every client. This luxurious process begins with a healthy botanical cleanse and condition, followed by a styling and coaching session for at-home curl care.
---
---
Reviews
Great listener and teacher
Service Received:
DevaCut
She listened really well as to what I wanted. She looked at the pictures I brought in for how I wanted my hair to taper and how I wanted to keep the length. She did a great job cutting my hair and then explaining how to use the Deva curl products. Very happy with the results. I booked another appointment immediately with her.
BROUGHT MY CURLS TO LIFE
Service Received:
DevaCut
Price:
$126-$175
I originally went to Devyn with a color correction. I started using the Curly Girl method Jan of 2018 - My old stylist wasn't educated on this nor was she supportive in using Curly friendly products. Not only did my color come out PERFECT - but my curls are FULL OF LIFE and happier than ever. Being a Curly Girl can sometimes get discouraging when battling frizz or finding the right products specific to my hair, but Devyn was so supportive and helped me to feel confident in the steps that I've taken to have healthier curls! I highly recommend Devyn!
So refreshing!!
Service Received:
Pintura Highlighting, DevaCut
Price:
$126-$175
Its so incredibly refreshing to come to a stylist that not only understands curly hair, but loves it and helps you embrace it. Devyn is fantastic. I felt at home with her the first time I came in and sat in her chair. She really knows her curls and really listens to what you want, with helpful input. She's really helped me on my journey to truly embrace my curls. It's more expensive than I'm used to, but it's so worth it. I'm never going elsewhere.
Unleashed my hidden curly girl!
Service Received:
DevaCurl Transformation, DevaCut
Price:
$51-$75
At my last scheduled hair cut with Devyn, I mentioned how my normally stick straight hair (my whole life) was weirdly, freakishly curly when I let it air dry (which was hardly ever...I was a blow dry straight and then flat iron into submission kind of girl with my hair previously). Devyn suggested we try the DevaCurl method just to see what happened. I was *floored* by the result! Gorgeous curls, even some ringlets...without styling! It's now been six weeks, and I haven't looked back. I LOVE my curly hair! It's so easy to work with, never looks the same two days in a row, and saves me SO much time. I haven't touched my flat iron at all, and have only blown it dry with a diffuser twice! I get so many compliments. I don't know that I'll ever go straight again!
Best Haircut I have had my whole life!
Service Received:
Pintura Highlighting, DevaCut
Now, I am in looooove with my natural curly hair! My whole life I have had a daily battle with my natrural curly and freeze hair. I decided to make an appointment with Davyn at the LoneStar Salon in Tumwater Wa. Devyn.has changed the wayI look at my curls! She has not only given me the best haircut and pintura highlighting ever but also has taught me how to deal with my freezy and unruly hair!! I have definitely found my curly hair specialist! Thank you soooo much Devyn ... you are the best😊
Finally love my curly hair
I've been coming to Devyn for several years now. She has made it so I can actually have longer hair rather than short layered cut. I get so many comments regarding my hair. Thanks Devyn!
Devyn is a curly hair rockstar
Devyn has helped me achieve the curly hair of my dreams! I've never felt more confident with my hair, and I receive so many compliments. Besides being a fantastic stylist, Devyn is kind and warm. I truly look forward to our appointments, and always walk away feeling incredible.
Found my forever salon!
Penny is my go-to girl!! My first devacut appointment with her was life changing. Not only did she transform my hair, but she took the time to teach me in a way that fits into my schedule as a full t
First Good Curly Cut and Shape
I was very scared to get a haircut for my 4A hair. I've had some horrible cuts in the past and didn't think I'd find anybody in the Olympia area that I could get the shape I've been looking for. But I came to the devacurl website and started looking for salons that did the devacut. I found LoneStar Salon and read the reviews. The name everybody mention was Devyn. I went in with low expectation but the moment I walked into the Salon they made me feel welcolme. Then I meet Devyn and she ask me some question: like what I was most affraid of and if I kinda knew what shape I wanted? I showed her the pictures and what I was looking for then she started cutting and consulted with me through the whole process. At the end I was in love with my hair again. The only negative as she didn't really know how to style my hair after washing it but I haven't found anyone yet who can style kinky-coily hair. I will definitely recommend this place for any curly girl looking for a great curl hair cut and great customer service.
I was scared, but it worked!
I had never heard of Deva Curl and I went in and saw Devyn. I am biracial with unruly curly hair. Devyn explained all about Deva Curl and the special cut she was giving me. I'll admit, the big hair intimidated me when I walked out of the salon. However, I quickly grew to love it! I have told every curly hair girl about it and love using the products Devyn taught me with to make my hair big and pretty. I highly recommend this salon and Devyn in particular. She was so helpful and took the time to teach me about the possibilities with my hair! It was great.
Fantastic Curly Haircut
I had a wonderful experience with a hair cut and color from Devyn. She shaped my curls and did beautiful color. She taught me a new way to style so that I wouldn't get so frizzy in the Washington winter. I recommend anyone who has curly hair to go to Devyn. She is knowledgable and personable. She's fantastic!
So thankful I found this place!
I moved here a year ago and needed a new stylist. Unfortunately I had totally lost my deva curl-routine and gone back to straightening or putting back my hair or buying curl products that just were bad. I found Devyn on the devacurl website and thought I would try it (knowing how bad a BAD cut could be for my hair--and daily life!!) Devyn KNOWS HER STUFF! Besides the completely fantastic cut, she went through the deva curl routine with me and I realized the reason I had fallen off was because no one ever made it seems as manageable as she does. I sent a friend here actually a few days ago, just for a regular cut, and she texted me afterward telling me she never realized that her waves could be managed and Devyn taught her so much about deva curl (her hair is totally different than mine). Abyway, I'd recommend Devyn and lone star to anyone. As an aside, Devyn is sweet, Professional, smart, and funny. A pleasure.
Best Curly Cut Ever!
I've gotten dozens curly cuts from stylists who "know curls" in 3 separate states. Devyn is by far the best haircut and stylist I have ever been to. So good I drive 60 miles from Seattle just for a haircut from her. Since my first experience with Devyn (she did my updo for my wedding) my relationship with my hair has totally changed. All through my life my hair has been a huge source of insecurity for me - never wearing it down, consistently jealous of friends with straight hair. Now, I wear it down (AND NEVER A BAD HAIR DAY) at least 5 days a week, you fellow curly girls know how crazy that is! The way she taught me how to use the DevaCurl products even means I can wear it down without showering and styling EVERY morning! Do yourself a favor and schedule with Devyn, she will change your life!!
Curly Hair Heaven
I have had every nightmare a curly haired person could imagine. I stumbled across this salon online one night while I was desperately searching for a solution to my hair woes. I just had my second Deva cut by Devyn and I have to say, it is not only the best haircut I have ever had, but she is a total gem! I actually love my hair. For the first time in my life I consistently wear it down. I get compliments all the time! I had to share, because I know the struggle of curly hair. If you are looking for an answer, do yourself a favor and check this salon out!
Amazing resource for Curly Girls!
Devyn has done an outstanding job with my hair each time I visit her- she has a ton of curl knowledge! Not only does she do wonders for my hair, but she takes all the time in world to answer questions and teach me how to keep my hair looking great at home. My relationship with my hair has totally changed and I am finally learning how to love it! Kudos to Devyn for her patience, kindness and positive attitude. You simply cannot go wrong by choosing her for a stylist!
Life changing experience
Devyn did an incredible job at making me feel comfortable in the salon and giving advise for me to recreate the same look at home. Super cute salon!
SHOW MORE REVIEWS
---