Versus Salon
Virginia Beach, VA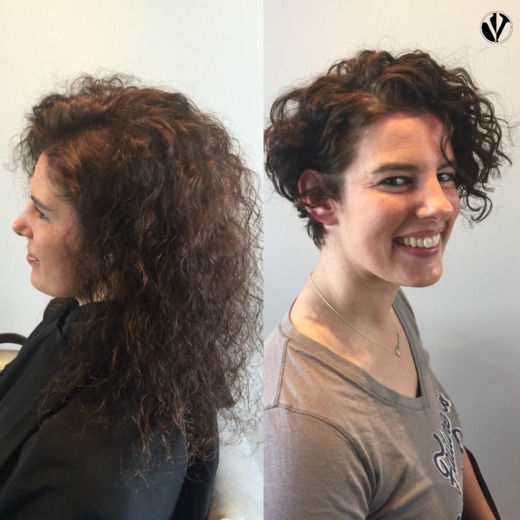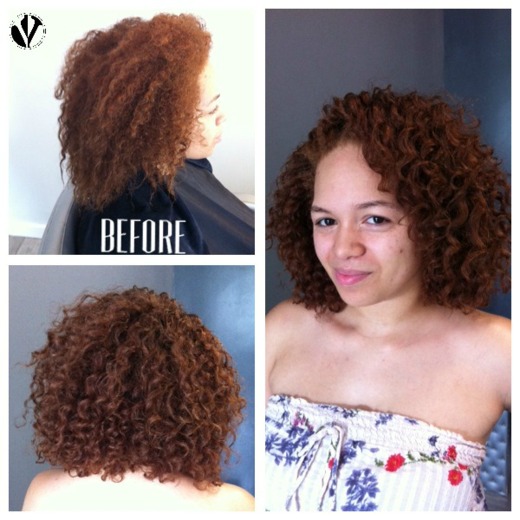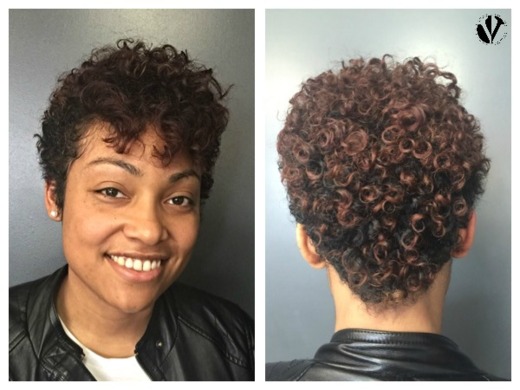 A certified stylist is here
116 South Independence Blvd, Suite 109
Virginia Beach, VA 23462
A certified stylist is here
Versus Salon
Virginia Beach, VA
---
Our Certifications
---
Devacurl Services
DevaCut
This revolutionary cutting technique was designed for all natural textures, from wavy to super curly. Hair is sculpted curl-by-curl, while dry, in its natural state. This service includes a transformation service.
Pintura Highlighting
This award-winning technique was designed to add gorgeous, light-reflecting highlights to all natural textures. Pintura Highlighting offers the perfect harmony and balance to waves and curls giving brilliance and dimension to beautifully compliment your DevaCut.
DevaCurl Transformation
From wavy to super curly, the beauty of this service is the customized design for every client. This luxurious process begins with a healthy botanical cleanse and condition, followed by a styling and coaching session for at-home curl care.
---
---
Reviews
Great cut!
Service Received:
DevaCut
Price:
$76-$125
This was my first time at Versus Salon and my first Deva cut, so I was really nervous. As soon as I walked in the staff was friendly and welcoming. I saw Shells and explained that I'm semi-new to the Curly Girl Method but have always worn my hair curly. I brought a picture of my hair goals: length and volume (although curl definition is important too). She listened to me and was very easy to talk too! After she was done with the cut I had her adjust the layers a little bit and she was more than happy to do so. I happened to ask her about future highlights and she suggested a toner treatment to help with my current highlight situation - I was hesitant but so happy that I trusted her! When it was wash and style time she walked me through which products she was using and why she was using them. The only reason I'm giving this experience 4 stars instead of 5 (I wish there was a 4.5 option) is because I was expecting a curl-by-curl cut like some of the videos I've seen on YouTube. Let me be clear, I still got a great cut! I guess I thought that all Deva cuts were more "sculpting" for each curl. Maybe that's at the Devachon salons in NY. Either way, I highly recommend Versus Salon and Shells as your stylist!
GRATEFUL!!!
Service Received:
DevaCut
We are fulltime rvers working in the area for a few months. It is a challenge everytime we mive to find a good stylist for my short curly silver hair. Michelle gave me a great haircut yesterday and I am grateful👍🏻👍🏻👍🏻
First DevaCut
I've always had problems with people cutting my hair because they always wanted to straighten it to cut it and that caused heat damage to my hair and the cut was always terrible! But thank God I found Shells. She was knowledgeable, a great teacher, and fun to talk to. My curls are so happy and so am I!
Love the Deva Cut
I had my very first deva cut by Michelle and I absolutely love it! She was very nice and knew what she was doing. She gave me a great cut. I received so many compliments that my hair looked so healthy and had great curls. Will definitely be going back!
Never been happier with my hair!
I have struggled with my curly hair my whole life and also with finding a stylist who knows how to cut it. When my previous stylist moved, I decided do some research and find someone who specialized in curly hair. And I am so glad I did! Michelle is amazing and really takes the time to hear what you want. I have never been happier with how my hair looks and feels. I have already recommened Versus to friends and I will continue doing so!
Deva Cut
I got a devacut by shells back in march and i love it! She did exactly what i showed her a picture of. My hair has so much shape and is so healthy! Later one i went back to shells and got pintura highlights for summer and they look amazing!
love my DevaCuts and the service at Versus
I go to Shelles and she always does an amazing job on my hair. I always do the DevaCut and sometimes a partial highlight. She is super sweet, listens to what I want, but is realistic up front about what we can achieve or expect with my hair.
Amazing!!!
I don't trust any other salon with my hair unless it's this salon!!! Shells is the best and she always exceeds my expectations and she is so sweet and talented!!! I never leave disappointed!!! I'm always loving my devacut from this salon!!!!!!
DevaCut, Permanent Hair Dye, 4a Curls, Low Porosity
Went in on April 4th to get a Devacut; Michelle Williams was my stylist, walked me through the whole process and was helpful in educating me in what products she used and what she recommended for my hair (it was my second devacut, first at this location), everything went perfectly fine: curls ended up very defined. Would definitely recommend 10/10: only suggestion I would have is make sure your schedule is open because the process does take a long while. Also take into consideration that I got my hair dyed but altogether it took a little under 5 hours, so just make sure you have the time.
Disasterous hair results
I really truly enjoyed the atmosphere and experience and would have given a 5, if my hair had better results. My stylist, Shell was pleasant. However, I wasn't completely satisfied with my hair. It was dry with no shine or luster, it had body but was dry. I prefer shine and luster. My husband and family provided no compliments and chastised me for the way my hair looked after spending $100. After I left the salon, my husband and I went and had dinner at a sit down restaurant, my hair was puffed up by the time I got home. It was a warm day, but it's the end of April. My hair has lasted better than this on a hot summer day after I have done it at home. I was really pleased with the atmosphere of the salon, as everyone was very pleasant. Also, I was a walk-in, so I really appreciate being accommodated to get my hair done. However, should I go back I would request a different stylist.
Very pleased
My hair has undergone heat-damage and was in need of some serious shape. The DevaCut was just what I needed to feel more confident with my wash and go's.
Deva Cut
This salon is great! Everyone was extremely friendly! I found this salon b/c I needed a cut correction from a stylist at a different shop who wasn't too confident about cutting my curls (my fault). Scheduling an appointment with Versus was easy. I made an appointment online and met with Shells. She did an amazing job & gave me exactly what I wanted! My curls and I will be coming back to see Shells :) #Mist-erRight
I would never return or ever recommend
I went on Saturday, March 31, 2018. I live in Richmond and there are no level 3 stylist near me and I just so happened to be going to my aunts house for Easter weekend and she lived about 30 minutes or so from this salon that had a level 3 stylist. So I went to there salon's website and set up my appointment for 2:00 on March 31. The first thing that upsetted me was that they called and woke me up around 9:00 A.M. to ask me if I could come in early. I then explained that I could try but I had something to do at 10:30 A.M. and I would be there as soon as I could but I couldn't make any promises. They then told me that's fine and to come in as soon as possible. I was on my way there around 12:00 pm and I got a call when I was about 10-15 minutes away and they asked me if I was on my way and I said, "yes, I'm about 15 minutes away" and she rudely told me if I wasn't there in 15 minutes I had to reschedule to 5:00 pm. Without realizing I said okay and the lady hung up on me. When I got off the phone I was confused. If I had an appointment schedules weeks in advance for 2:00 pm and they asked me to accommodate there schedule by coming in earlier and I told them I would try. If I couldn't make it then I should at the least still have my appointment at 2:00 pm. This was my first deva cut but I watch so many YouTube videos on it I know how it should be done. I had a a lot of damage from treatments and heat, so I was doing a big chop. I am no hair stylist or expert, my hair dresser (Michelle Williams) was suppose to be. She asked me what I wanted done and I told her to cut off all the the straight hairs and give it a style if she could. And she told me I had to show her a picture of what I wanted. But because I didnt know how short it had to be to get all the straight hair off I couldn't show her an accurate picture. She then started working with my hair. She raked her fingers through my hair with no gentleness whatsoever. And started cutting. But she wasn't trying give me a big chop she was trying to save my hair. That was not what I wanted. She kept stopping and asking me if I was good and I had to tell her a bunch of times "please just cut off all the straight hair". Michelle was such a messy cutter! I had hair everywhere; down my sweatshirt, all on my face, in my shoes, and all on my pants. When she was finally down she took a blow dryer to my head to get the excess hair out of my hair and WITHOUT warning she took the blow dryer to my face. Then she took me to the washing station. She spent less that 10 minutes washing my hair. And I don't know about everyone else but my favorite part about going to the hair salon is getting my hair washed and scrubbed. So I was very dissatisfied with my hair wash. She then stuck products in my hair with no communication as to what they were and stuck me under a dry. She put me there and then told me I she be there for about fifteen minutes and went to tend to another customer. I'm not sure if she forgot about me or what but I sat there for 30 minutes before she came and got me. She then used my phone to take pictures of me and told me to send it to her. I paid and left. It was honestly the worst salon experience I've ever had! I was in and out within about 45 minutes. She was rude, didn't walk me through the process or talk to me about my hair concerns like all deva stylist are suppose to, did not give me and authentic deva cut (cutting by the curl) but instead raked through my hair, and she did not seem to care for me as a client. I will never return or ever recommend this place to anyone. Michelle Williams is the worst stylist that I have ever gone to!
Love!
Super happy that I made the decision to get my first Devacut! Shells did an amazing job, and I've gotten so many compliments. I'll definitely be returning! :)
Loved it!
This was my first ever Deva Cut and I could not be happier. Michelle was my stylist and she was so friendly and knew exactly what to do with my hair. She was incredibly patient and took her time to make sure it was just right, even trying different products to find what would work best. I was grateful for her genuine interest in making sure she found the best products for me. I loved my hair when I left and will definitely be coming back. Highly recommend!
First DevaCut
I loved the atmosphere of the shop, hospitality, and the energy of the workers. I've recently went natural and I wanted to cut of my dead hairs with out straightening my hair. Michelle did my hair I liked how she was describing what the products were for, how it could help with my type of hair. I didn't feel like she was trying to push to over sell the product just keeping me informed on what would suit me best. All in all I loved my cut and I plan on going back for other deva services.
Deva Cut
Michelle Williams Transform my hair from nothing to something amazing! I love it ! She was very knowledgeable about the Deva products. She has such a wonderful spirit. Looking forward to going back to her for my moisture treatment.
Amazing cut
I had the same basic haircut for years and finally decided to branch out a bit when my old stylist retired. Michelle was amazing and immediately picked up on the sections of my hair that needed the most moisture. The cut was beautiful and she walked me through every step of the cut, wash, and style process. She cut my hair to help with growth as well, which I desperately needed. I'll definitely be coming back in the future!
Deva Cut
My stylist was amazing! Not only is she talented , Shells was professional, sociable, and friendly. She's styled my hair to flatter my features and that's all I could ask for , it was exactly what I wanted . I feel like a new woman. Thank so much ! I look forward to seeing you my next visit.
Deva Cut and Hydration Treatment
I really enjoyed my experience at Versus Hair Salon. Michelle was absolutely amazing and helpful. My hair feels amazing and healthy again. I cannot wait to go back to her for another hydration treatment!
not deva certified, doesn't follow deva process, horrific cut.
I moved to Virginia Beach almost a year ago immediately after graduating college so I was broke for a few months while I was getting on my feet, and since I had little budget for it I hadn't gotten a hair cut in about 6 months. Prior to moving, I got my hair cut by a Deva (or deva inspired?) stylist at a curly hair salon called Mint in Rochester, NY. I had adjusted to the devacut life, products, and procedure. I knew that I would get a quality haircut, specific for my curl type, a custom cut, if I looked up deva certified stylists on the devacurl website. When I finally saved enough money up to get a deva cut, I did what I usually do and did some internet research on the devacurl website. Versus salon was a pretty well rated salon, and the closest in proximity to me so I made an appointment. I found that only Michelle was deva certified so when I went to the website to reserve my appointment I was surprised to see two names listed as deva certified cutters. Michelle was booked full for the foreseeable future (and I was getting pretty scraggly and desperate for a cut) so I scheduled an appointment with Laquel (my apologies if I spelled her name wrong). That was my first mistake. Looking back I don't believe Laquel is deva certified as she isn't listed on the deva website. I showed up at Versus for my hair cut with pictures of bangs that I was considering getting but wanted a second opinion on if my curl type would behave similarly to the girl in the pictures. I also wanted to get my hair cleaned up since it had gotten a little out of hand since the last time I had it cut. Laquel didn't seem very interested or to have a professional opinion on the bangs but said that she could do them and just wanted to know whether or not I was going to get them. I decided why not, I'm no stranger to wild haircuts (shaved almost bald, undercuts, razoring, coloring, etc.), and I had been looking up inspiration for months waiting for this haircut. Laquel then took me to the sink to wash my hair... Two things here, I'm the kind of person who when in a bad situation tends to lock up instead of speak up, however if you're familiar with legitimate deva cuts, you'll know that the process is that you come in with your hair dry and styled how you normally have it, it is dry cut with scissors to account for each individual curls bounce, THEN washed, dried under one of those hair dryer seats (not blow dried), then finishing touches and you are sent on your way. Anyways, she immediately took me to the sink and washed my hair (inside my head there were alarms going off that this wasn't right, and what the hell is going on! but like I said, I locked up and smiled and pretended everything was okay, for all I knew she had a different process, and I should trust her because she was deva certified) After she washed my hair and styled it with products as usual, she sat me under the hair dryer for a while but got impatient (it was 5ish I believe, close to closing time) and had me come to her styling chair and used a blow drier and used her fingers to rake through my hair as she sped up the drying process causing immediate fro hair. Cue me having that sinking feeling in your stomach when you realize this isn't good, this isn't good, this is getting worse. She (I'm guessing her thoughts here) then went and talked to Michelle who was there at the time, to get advice on how to cut my bangs. Michelle came over and talked to me a bit, she is truly a genuine very nice person, we talked for a few minutes and I regretted the entire time not just scheduling an appointment with her, maybe I wouldn't be typing this review right now. Michelle directed Laquel on how to "pie" slice cut my bangs. Michelle sat next to me and observed as Laquel cautiously cut my bangs and second guessed herself the entire time. While she was doing that she also cut my hair, by raking through it until basically all of the curl was out, then cutting it. She pulled my hair taught then dragged her scissors across it at an angle, yet another thing devacuts don't usually do. She also used those horrible scissors that are half comb half scissor that rip your hair out (I think they're for thinning or something, they suck). Not only did she do all of these things, but she murdered my hair. The topmost layers were like 2-3 inches long, the bottom layers were 7-8 inches long and drastically longer than the rest of my hair, and I am still growing my hair out to correct that mistake. While she was cutting she would spray bottle my hair to fix the fro-iness she caused by raking through it with her fingers, and the comb she had. I had no idea how long or short my bangs would be because they were wet and pulled straight. They dangled down to my cheeks, and one of the many times I asked her to cut them shorter since the photo I showed her and talked to her about the bangs were mid forehead or just above the eyebrows, she cut my cheek with her scissors. Desperate to get out of there, I nodded whenever she asked if I liked it, and paid and left. I mostly blamed myself for going to a new salon for a "risky" cut (but honestly bangs aren't a super complex technique...) and not speaking up when things weren't right, but then a few months later when I saved up enough money to get a new deva cut to fix my hair, the woman I talked to (a level 3 deva stylist) she told me shes dealt with upwards of ten plus women coming to her after getting a cut at Versus saying that they got awful cuts, from women who they were told were deva certified, but aren't actually, that Michelle has a tendency to "teach" her hair cutters herself, and then offer devacuts from them despite them not being legit deva certified, and using that awful process that didn't even sort of resemble deva's process. I then decided that it was time to write a review, because nobody deserves to go through what I and apparently dozens of other women have gone through at Versus.
They need more experience with type 4 hair!
I went for a Deva cut with Michelle on 4/18/17. This was not my 1st Deva cut, but it was the first one with her. My impression was that she doesn't have many clients with type 4 hair. I was honest and told her I didn't like my hair, and she did make every effort to get it right, but I really think she needs more training. The salon reached out to me to offer me a free cut to fix what I didn't like but I declined. Had I seen the negative reviews prior to my appointment I wouldn't have gone.
Would recommend
I recently moved from NYC to VA Beach, and was in search of a DevaCurl stylist. I initially booked an appointment with Michelle. The salon called to inform me of a booking issue, and asked to change my appointment. Because of the change, I ended up booking with Deniece. I was very pleased with my cut. Deniece listened to what I wanted, and we had the same vision for what the shape of my hair should be. She explained everything step by step, and even pointed out to me which side of my hair grew faster than the other (who knew!?). The only thing that didn't work, was sitting underneath the dryer for 10 minutes - this flattened my hair, and it took a while for it to poof back up. (Lesson learned for both of us on that one). The day after my cut, my hair is looking healthy and the style of the cut is very me, and will grow out beautifully. I will definitely be coming back to Deniece for my next haircut, and would recommend Versus salon to anyone who is in search of a DevaCut. Thank you, Deniece!
Dont get a deva cut here. They dont know what they are doing.
It is sad to say that I am still very disappointed with my experience. Despite how pretty the salon was, my stylist was not worth the trouble I took to find her. I live in Newport news and came to this salon with the promise of a "Deva Cut" I was to come with my hair dry and the cut would start there. As soon as I came in Michelle had some one in her chair and another waiting. Immediately they said I needed a "treatment" I never asked for this service and I felt pressured to get it done. That cost me money I was not prepared to pay. Which I am still very upset about that. As soon as the other stylist put me down for a wash (which I had already washed my hair before the appointment) I felt it all going down hill. As this is happening some one else walks in for Michelle. 20 mins later they put me under this machine for this expensive treatment I never asked for but did have to pay for. I sat there for 30 mins wondering what the hell I signed myself up for, sitting under this expensive hair bowl while Michelle saw others as they walked through the door. Thats not even the worst. I am then again put under for another wash and condition!! (thats number three) Finally Michelle sees me and starts twisting my hair into a curl pattern that I NEVER do all while asking me if this is how I do my hair and I kept telling her it was not. THEN she sits me under the dryer for 45 mins!!! Im sitting under a dryer to dry the hair for a deva cut that was already dry when I walked through the door.... unbelievable. The timer goes off and Michelle leaves yet another person who walked in for her and checks my hair, says its not dry enough and puts it back on for another 45 mins!! Seriously I would not just say that. I was ready to just walk out. I try to tell her that I needed to be back to Newport news for work in less than 35 mins and so she hurried me over and started some type of cut that I would not classify as a deva cut. fluffed it a little and asked if I liked it. I should not have lied that day but at that point I just wanted to get out of there... I got there at 1:30 and three and a half hours later I ran out of there with over 100 dollars less in my pocket for a crappy first time experience at a salon, fear of being late for work and regret for even going there. Maybe if Michelle wasn't completely overbooked things would have went better. Months later I am still very unhappy.
Horrible hair cut, 3C Curls
I strongly believe that Michelle does not know how to do a Deva Cut. It's suppose to be a cut that's don't curl by curl to help give my hair the desired shape. She also does not know how to style hair like a certified Deva stylist. After she finished washing my hair, she placed me under the dryer withought thoroughly moisturizing my hair, which resulted in my hair becoming an afro and my curls not defined at all. She also didn't pay attention to what I asked for since my hair was alot shorter, and the top layer were still longer than the bottom. I was so embarrassed to even walk out of the salon because my hair looked horrible. My hair was so uneven that I had to straighten my hair and go to a professional the next morning and get my hair evenly trimmed. I feel like I wasted $60 and was set back on my natural hair goal. Despite the bad hair, Michelle was really nice and she made me feel comfortable for my first time being there. I can tell she felt bad when I told her I didn't like my hair, maybe in the future if I want a straight style I would come back.
Deva Cut
I recently moved to Virginia from NYC, where I regularly cut my hair at the Soho Deva Chan Salon. When moving down to VA, I was afraid I wouldn't find a deva stylist, however I was completely wrong. I am over the moon about having found Versus Salon in Virginia Beach. Versus Salon has now turned into my home away from home. I have gotten two Deva Cuts from Michelle Williams, and I ALWAYS leave Versus Salon so extremely happy with my cut!!! Michelle is phenomenal. She is professional, warm and listens closely to execute exactly what you want. My curls are now the healthiest and bounciest it's been in a while!! And I honestly have Michelle to thank for that. I could easily rave about this Salon to anyone. If you're in the VA Beach area please check out Versus Salon, you won't be disappointed!!
Exactly What I Wanted
I arrived a few minutes early for my appointment with Michelle and she was right on time. I went in knowing exactly how I wanted my hair cut and she surpassed my expectations! She listened to what I wanted and I couldn't be happier! The compliments have just been coming nonstop! This is my third deva cut, FIRST one at this salon, and the FIRST time i've been happy when I left! Going forward I will continue to go here as I have had not so great experiences elsewhere. Im in LOVE with it. Feel so much more confident about my hair now!
deva cut
I rcvd a deva cut Saturday on 11/05/2016 by stylist Deniece Zink, and I must say it is tragic as to what happened to my hair I have been caring for my curly locs for 4 years and recently had some heat damage so I decided to get a deva cut to only rectify the damage in the front of my hair.. just the front... My hair was bra length, I left there with my hair shoulder length and with all the heat damage in the front of my hair, Im not sure if she really is deva cut trained professionally. If she is, I recommend that she goes back to school. we talked before cutting I showed her a style I wanted and explained I wanted to keep my length in the back she said it wouldn't be no more than an inch of hair removed, well lets say more like 4 inches and she was at a lost for my facial expressions returning my money but that doesn't do anything for the damage my hair has rcvd it will take several mths before I feel comfortable wearing my hair out again, I just wish I could turn the clocks back.. this was an epic fail, I hope no one else has to deal with this,
Deva Cut
I was referred to this salon by my sister and I was not disappointed with my cut. I informed Michelle, the stylist, I wanted my hair healthy again and I was willing to go as short as needed. Despite that direction she was very conscientious about cutting too much off but I reassured he she could go as low as needed. I wish I could upload a before and after pic because it looks great. I needed healthy manageable (low maintenance) hair and that's what I got!
Best Natural Salon
Very Friendly environment , They work with you to make sure your hair is healthy . I Never had a problem with any hair style i requested...Best natural salon in the 757!
Deva Cut Perfect
This salon has a great atmosphere and very talented stylists Both Michelle and Deenice have helped me to have healthier and beautiful curls. This is the place to go for natural hair.
Diva Cut gone wrong
Spent 4 hours in the salon first of all which is ridiculous for what I wanted done. Diva Cut was the complete opposite of what I asked for. I asked for a style that had the front and top shorter and the back longer. I got a cut that is very short in the back and longer in the top. Still have a few strands of heat damaged curls in the front which was what I wanted cut. Didn't want her to cut the remainder of the heat damaged hair because my hair was already so short. I left very dissatisfied with my first diva cut and in shock at the way my hair looked. I had to go home and try and make it look better.
SHOW MORE REVIEWS
---
---