The Urban Salon Team
Burlington, VT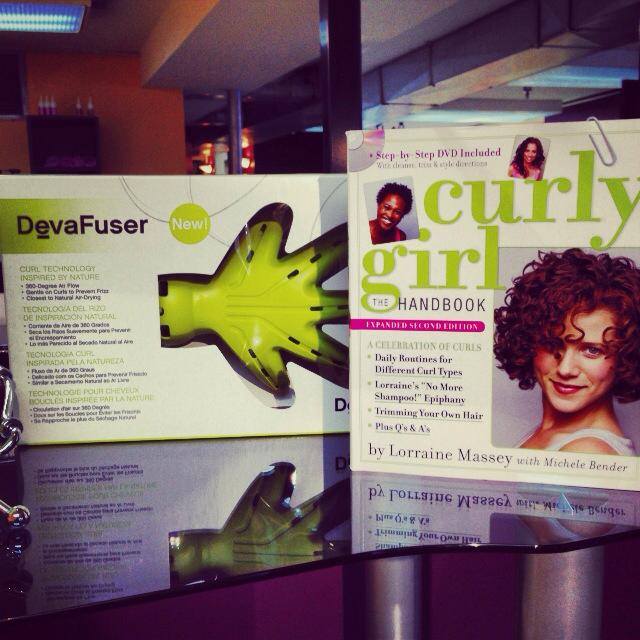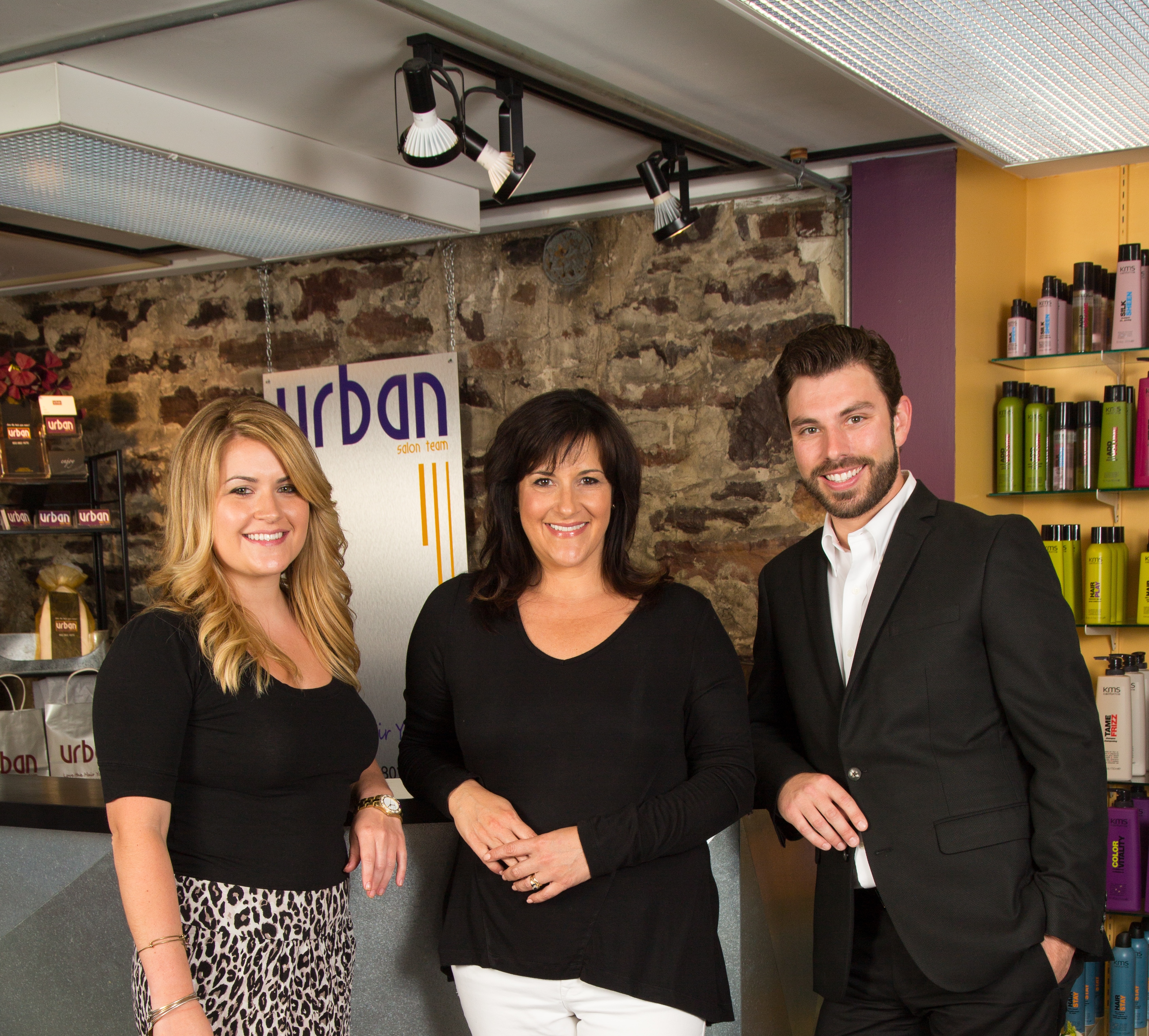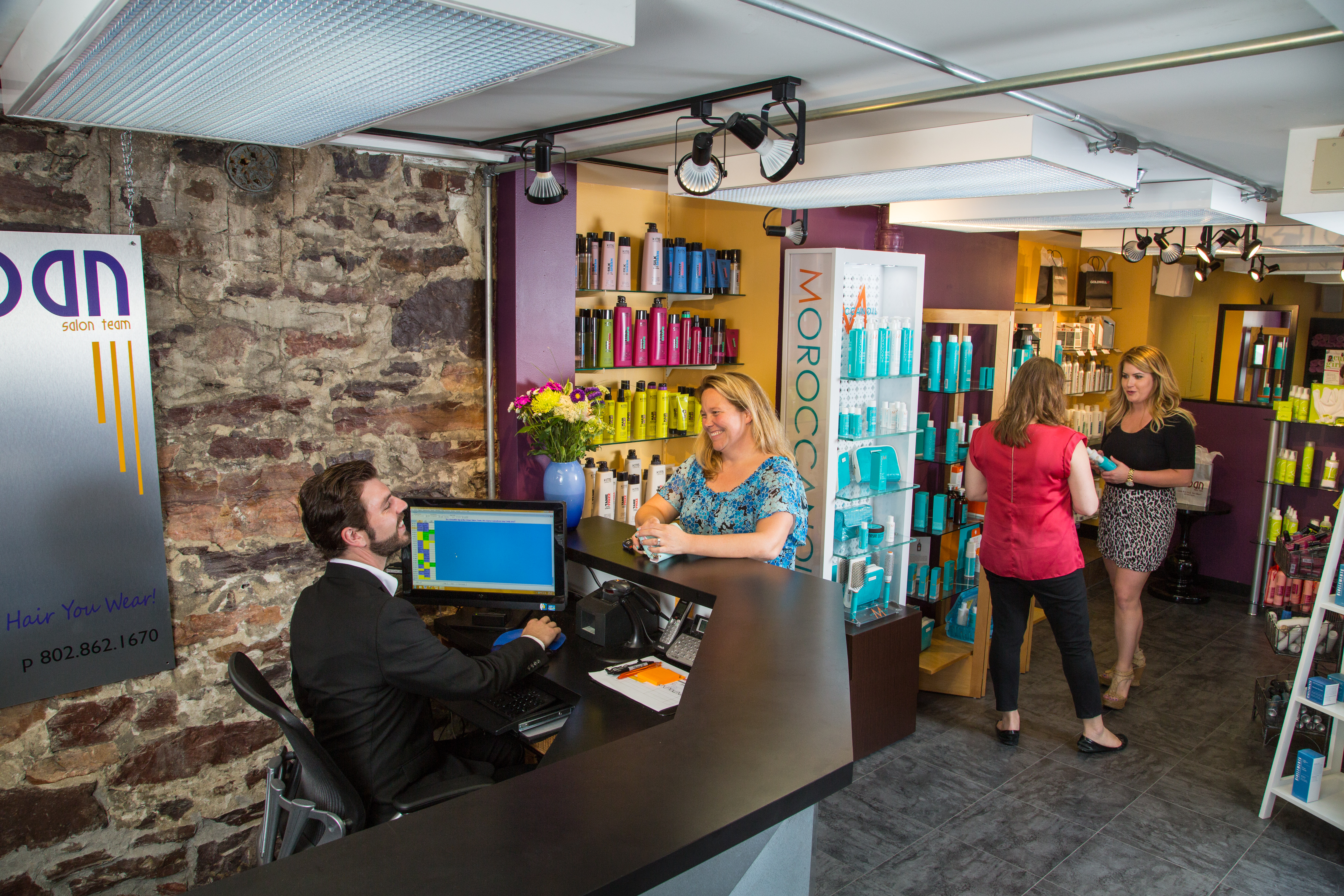 120 Main Street
Burlington, VT 05401
The Urban Salon Team
Burlington, VT
As a team of dedicated professionals, it is our mission to enrich one's sense of beauty by exceeding excellence in our technical knowledge, customer care and client inspiration.
---
Devacurl Services
DevaCut
This revolutionary cutting technique was designed for all natural textures, from wavy to super curly. Hair is sculpted curl-by-curl, while dry, in its natural state. This service includes a transformation service.
Pintura Highlighting
This award-winning technique was designed to add gorgeous, light-reflecting highlights to all natural textures. Pintura Highlighting offers the perfect harmony and balance to waves and curls giving brilliance and dimension to beautifully compliment your DevaCut.
DevaCurl Transformation
From wavy to super curly, the beauty of this service is the customized design for every client. This luxurious process begins with a healthy botanical cleanse and condition, followed by a styling and coaching session for at-home curl care.
Bounce Back Treatment
This service begins with Buildup Buster® Micellar Water Cleansing Serum for a rejuvenating deep cleanse, followed by a luxurious hot or cool mask treatment application for moisture or strength. This service concludes with a customized styling session.
Heaven In Hair Divine Deep Condition
This unique hydrating deep conditioner is infused with rich, moisturizing butters like cupuacu, murumuru and coco butter. It's the essential therapeutic remedy for dry hair.
DevaCurl Updo and Styling
Your stylist begins with a transformation service, followed by a customized hairstyle for any occasion, from weddings to big events, or just for fun!
Super Curly No-Poo Transformation
Customized for super curly textures, this luxurious service begins with a healthy botanical cleanse and condition for ultra moisture, followed by a styling and coaching session for at-home curl care.
Super Curly DevaCut
This customized cutting technique springs from the DevaCurl foundational principles catering to highly textured, super curly clients. Hair is sculpted curl-by-curl, in its natural state, according to curl pattern, desired style, personality and lifestyle. This service includes a super curly transformation.
---
---
Reviews
What an experience
When I walked in I was greeted cheerfully and handed a new client bag filled with samples, a pen, and a postcard for my next visit! There are 2 stylists that are Deva certified and they actually want the clients to try both of them! My stylist listened to my curl problems, asked questions and delivered a beautiful cut with a tutorial on how to take care of my curls. I strongly recommend making this your new curly haired destination, I can't wait to try the other Deva stylist at my next visit in April!
i embraced my curls
I love this salon and with there being more than one deva specialist there its so easy to interchange with my schedule. what a great environment to be in.
---