A Curl Girl
Woods Cross, UT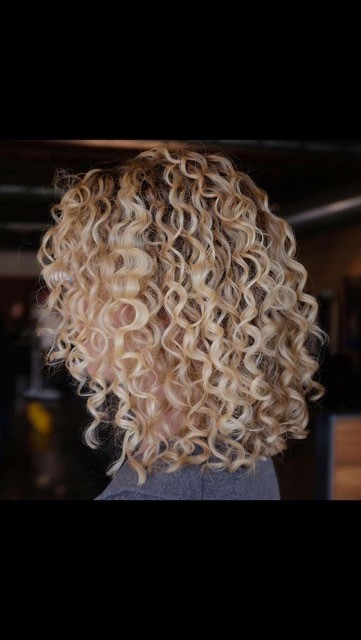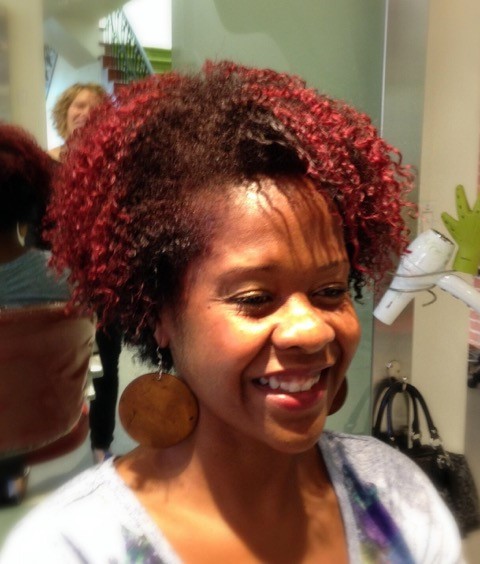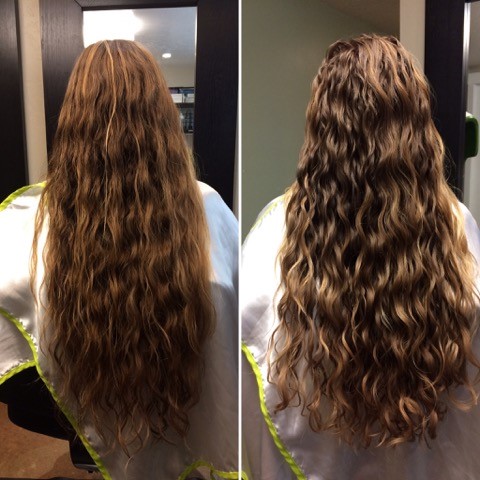 A certified stylist is here
686 W 1500 S
Woods Cross, UT 84087
A Curl Girl
Woods Cross, UT
~Specializing in naturally curly hair since 2006~ Everyone should love their curls...and get the result you are looking for. I coach each person in the chair how to work with what they have. Giving at home care to meet your lifestyle. As a regional trainer for Deva Curl, I teach their cutting and coloring methods to stylists and salons all over the United States. I work with all lengths and textures, cutting it the way it will fall naturally giving lasting shape. With the right cut, product, and education curly hair can be effortless and makes you unique. A Curl Girl studio was created to provide a quiet, intimate space where we can talk about hair and get it right. I listen to what you desire and customize just for you and your curls. Curly hair is my passion--how I cut it, the products I use, and how I apply color. Always maintaining the health of the hair. Come and be calm, and beautiful!
---
Our Certifications
---
Devacurl Services
DevaCut
This revolutionary cutting technique was designed for all natural textures, from wavy to super curly. Hair is sculpted curl-by-curl, while dry, in its natural state. This service includes a transformation service.
Pintura Highlighting
This award-winning technique was designed to add gorgeous, light-reflecting highlights to all natural textures. Pintura Highlighting offers the perfect harmony and balance to waves and curls giving brilliance and dimension to beautifully compliment your DevaCut.
DevaCurl Transformation
From wavy to super curly, the beauty of this service is the customized design for every client. This luxurious process begins with a healthy botanical cleanse and condition, followed by a styling and coaching session for at-home curl care.
Super Curly DevaCut
This customized cutting technique springs from the DevaCurl foundational principles catering to highly textured, super curly clients. Hair is sculpted curl-by-curl, in its natural state, according to curl pattern, desired style, personality and lifestyle. This service includes a super curly transformation.
Super Curly No-Poo Transformation
Customized for super curly textures, this luxurious service begins with a healthy botanical cleanse and condition for ultra moisture, followed by a styling and coaching session for at-home curl care.
---
Stylists at this salon
Kara Peterson
Deva Certified Stylist
DevaCut
Pintura Highlighting
DevaCurl Transformation
Super Curly DevaCut
Super Curly No-Poo Transformation
Learn more
---
Reviews
A true ARTIST!
I called Kara after getting a disastrous haircut. She got me in quickly and was masterful at turning a catastrophic mess into a style that I LOVE. Kara made sure we were on the same page the whole time and gave me several tips (along w/a cheat sheet!) to optimize my hair care/routine. This was my first haircut with her and I'm hooked! She's incredibly experienced and really knows what she's doing—I would trust her with anyone's hair.
Outstanding
There is NO ONE else I trust more with my curls than Kara! Getting a Devacut from her has been a real game-changer for me and my confidence with my hair.
Wonderful Service
Kara sat down with me to get an understanding of my hair and narrow down what I wanted. She and her daughter both worked on my hair, explained every step, and made me feel very comfortable. I didn't feel rushed as they went over the time scheduled for me. I really liked the before & after photo to see the transformation, and also a written guide of what products to use & how! It was an overall wonderful experience & result I've been searching for! It's so hard to find someone who understands curly hair, but I finally feel like I found a stylist that I'm looking forward to coming back to! Thank you!
My curls are back!
Kara was awesome! She took care of me, my mom and my daughter's hair! My curls had lost so much of their bounce and Kara cut away just what was needed and my hair is getting better everyday now! I highly recommend her. She was able to help us choose exactly the right products for our individual curl types as well!
Curl education and cut
This is the first amazing haircut my daughters have had. Kara is fabulous! She gave us a curl card with step by step tips and techniques that is a game changer. We are thrilled with their cuts and so happy to finally embrace the curl we didn't know how to tame.
Finally! Curls with style.
So glad I've found Kara! As Utah's most qualified Deva Curl stylist, Kara has all the most current techniques and product information. She travels for Deva Curl to New York and Los Angeles to teach official Deva stylists and around the United States to train salon staff. What does this mean for me? Finally, my natural hair in a short cut that takes five minutes to style. I feel like I'm finally the honest me. Kara is also great with color--and she is precise. It is the same every time until you say you want a change. Then, it's still perfect. Just different. :) I've had my hair done in Los Angeles, Sacramento, and Munich...and this is the best! I also love the new studio that Kara has designed...it's great to be in a calm, quiet place where you can hear yourself think. Yay! Best find ever!
Kara is fantastic!
We've seen seeing Kara for several years now and have always been so impressed with her cuts! We now live too far away for regular visits and it sure is hard to find someone who measures up to what we're used to with Kara!
A Master!
I have the cut that I've been looking for, it is fun and sassy. Color is great too and she's right by my house! I'm thrilled to have such an expert so close. Her expertise has made my life easier and more comfortable with my look! Thank you Kara
Love her and the products!
It's great to learn how to work your hair with the right products and haircut. She's awesome.
Fabulous
I believe this could be the stylist who has changed my daughters life with a fabulous haircut and instructions on how to take care of my teenage daughters hair. Oh how I appreciate her expertise!
SHOW MORE REVIEWS
---
---