Curly Hair Studio
Salt Lake City, UT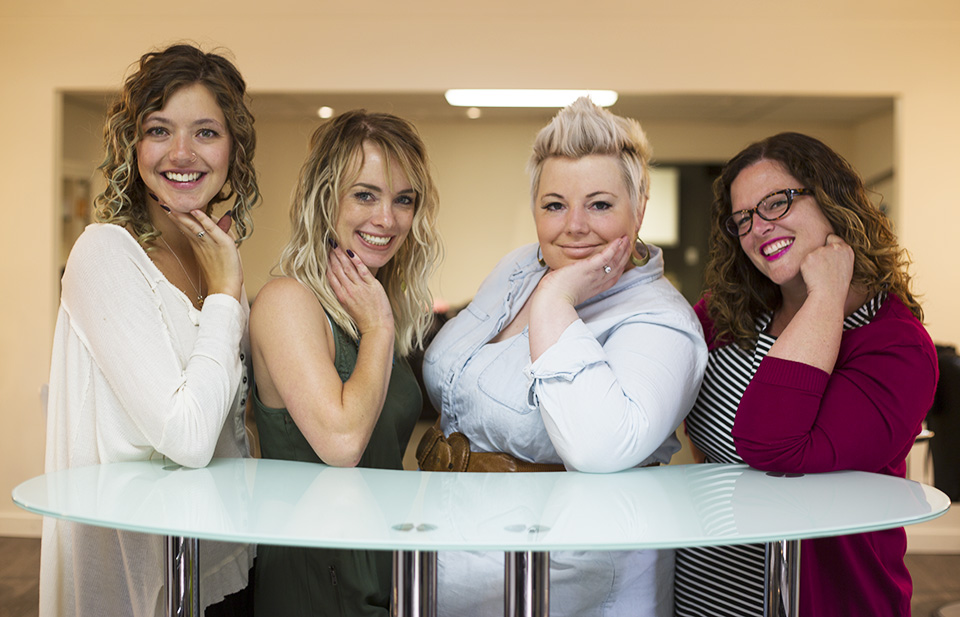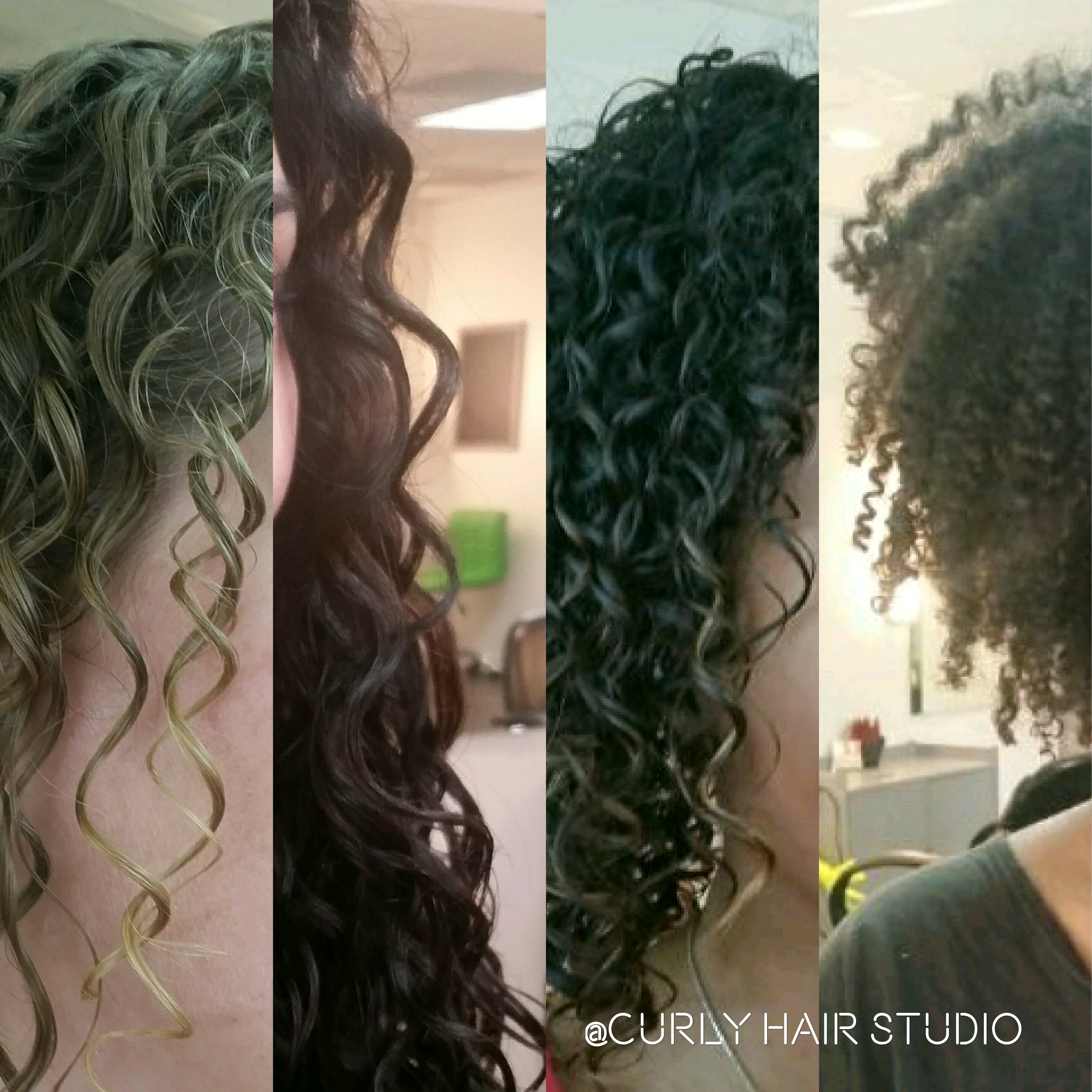 1555 Stratford Ave S, #500
Salt Lake City, UT 84106
Curly Hair Studio
Salt Lake City, UT
Utah's Premier Curly Hair Salon. We specialize in cutting, coloring, and styling naturally wavy and curly hair. Both Deva Curl trained Stylists and wavy/curl specialists with a passion for all types of hair! Over 90% of our clients have wavy or curly hair! To learn more about Deva or the girls check out curlyhairstudio.com, naturallycurly.com, or instagram curlyhairstudio for pictures and more reviews! To schedule an appointment go to schedulicity.com and search for Curly Hair Studio Thanks and see you soon!
---
Our Certifications
---
Devacurl Services
DevaCut
This revolutionary cutting technique was designed for all natural textures, from wavy to super curly. Hair is sculpted curl-by-curl, while dry, in its natural state. This service includes a transformation service.
Pintura Highlighting
This award-winning technique was designed to add gorgeous, light-reflecting highlights to all natural textures. Pintura Highlighting offers the perfect harmony and balance to waves and curls giving brilliance and dimension to beautifully compliment your DevaCut.
DevaCurl Transformation
From wavy to super curly, the beauty of this service is the customized design for every client. This luxurious process begins with a healthy botanical cleanse and condition, followed by a styling and coaching session for at-home curl care.
---
---
Reviews
Love Love Love!!
Service Received:
DevaCut
Price:
$76-$125
Loved my experience at Curly Hair Studio!! Rachel was fantastic!! My hair was so heat damaged and I wanted to do a big chop, which I was really nervous about. But Rachel was awesome and she listened to all of my concerns and she helped me get exactly what I wanted! She also taught me a lot about my hair type and what products would be helpful for my specific hair type. DO yourself a favor and go to the Curly Hair Studio!
So Happy 💕
Service Received:
DevaCut
Love this salon, nice place, friendly people! Amanda has made my hair more consistent than its ever been !! Thank you for the excellent service ~ love your cuts, color, and knowledge!
These girls know curls!!
Service Received:
DevaCut
Price:
$76-$125
THE BEST PLACE FOR CURLS IN UTAH!! I have struggled for my entire life to find someone to care for my naturally curly hair. When I found Rachel it was seriously life changing!!! Not only does she do a great cut but she actually teaches you how to care for your curls!!! I have learned so much from her and I now love my curls!
Fabulous service!
Service Received:
DevaCurl Updo and Styling
Price:
$76-$125
I flew into Salt Lake City for my son's wedding and needed to find a curly expert for the big day. I was able to book with Rachel on short notice and she went out of her way to accommodate me due to my time constraints. She was so friendly and welcoming. Rachel asked many questions and took the time to listen to my concerns to get just the right look for my curls. I received many compliments on my hair and will definitely stop in again when I am out in Salt Lake City!
Confusing non-service
I made an appt online for a deva curl style and consultation with a Emorie. The booking was never confirmed and a few days later received a text from her with multiple questions regarding my booking. After spending the time answering I sent the a text back with the information requested but never received a response and still my booking was not confirmed. I then sent another text and email requesting confirmation of my booking which was supposed to be two days from then. Still no response from her, so I was left with no choice but to cancel the appointment request and change my plans. I'm sure from the reviews here that Emorie and the salon staff are well qualified but their customer service leaves a lot to be desired. I have never encountered such rudeness from a business before and certainly could not recommend.
best curly cut in decades!
I'm 40 and have tried endless products and cuts. Lots of people who say they can cut curly hair, but I would leave my appointment frustrated and unhappy. Amanda was so careful and asked lots of questions about my curls and how they work. It was the first time I felt understood! I'm sold!
THE BEST of the BEST
the ladies at Curly Hair Studio have changed my life. I went from dealing and managing my hair to loving my hair. Easy to set up appointments. Great Services amazing prices. Great atmosphere super friendly staff. I have been going here for years and I wish I had know about them longer. Seriously I would recommend them to anyone with any type of curl or wave.
The very best for your curls!
I am not exaggerating when I say Rachel and her team change lives. They are amazing at helping people have the absolute best curls possible. I have tried multiple curly salons since I moved from Utah and no one comes close to the skills of the ladies at Curly Hair studio. They are the very best!
Be curly!
I love Rachel and her team! They all care about you, and spend the time you need at every visit. My hair has never looked so good. I finally know how to manage my curly hair, and not have frizz after 1 hour!
Loving My Curls!
Rachel and Emorie are lifesavers and curl savers! I had styled my long hair straight for years and was tired of the work and time it took but my natural curls were frizzy and dry and lacking style. These ladies fixed all of that for me they took the time to teach me how to properly care for my curls and now I absolutely LOVE
Amazing!
Rachel and Emory are both curl experts! Rachel has cut and colored my hair twice now and both times I have absolutely loved my curls! It is very easy to book my appointments online, and I even had to reschedule an appointment and it was so convenient and easy. I've told all my curly friends about her, and I'm confident that I will never go to another salon! She really listens, understands, and gives the best tips specifically for me. She makes me love my curls!
Be curly!
After moving from the East Coast, I was worried about finding a curly stylist in Salt Lake. I contacted Rachel and we spoke over the phone about my curls and what I had tried before. We had a great initial consult and cut and I've been coming back ever since. Rachel always listens and makes sure you are happy. My hair looks and feels great and I'm happy that I have found someone who understands my curls!
Awesome
Rachel is awesome, will never go to anyone else!
Life Changing
Rachel has been doing my hair for 5 years now. She truly is magical! Prior to meeting Rachel, my hair was wavy and frizzy and I spent many hours straightening it. Rachel taught me to embrace my curls! Now my hair is curly and bouncy with no frizz. I never straighten it because I have learned to love the curls! Rachel spends the time teaching you how to care and style your curls. She always has fresh new ideas. I get so many compliments on my hair, I love being a curly girl!!
Best Curly Hair Place ever
I've been going to see Rachel for over 4 years now. I can't go to anyone else! She's amazing and really knows how to cut, style and treat my curly hair. I found Rachel after reading the book "Curly Girl" and was sold on the devacurl concepts. Prior to reading the book and finding Rachel, I had decided to not straighten my curls every day but to accept them. However, with the dry UT air, the ends of my hair was causing dryness at the back of my neck, no matter what products I tried. Finally, I read about the products in Curly Girl and the dryness disappeared in days! So, I've been a die hard deva curly girl fan since then. I have not used a brush or comb since!
Cream of the Curly Crop!!
Rachel has been my curly fairy girlfriend for about 4 years now. I've had curly hair since high school, and have gone through so many trials and errors to try and work with the curly hair I stumbled into. I'd tried pretty much every curly product, curly style, curly haircut out there and had never been satisfied with the results. Then I walked into Curly Hair Studio... My first time in Rachel spent several hours with me, trimming my locks and schooling me in the ways of the curly. She not only showed me how to style my hair, but also showed me how to wash it, care for it and LOVE it! Not only do I feel like a new girl, but I feel much more confident in my look. I don't feel like I'm "scrunching" by anymore, but that I'm embracing my curly self. I owe it all to Rachel!!!!
Fantastic!
Rachel is wonderful! I have learned so much about how to help my curls be their best. I feel like she really takes the time to get to know my curls and is able to give me a style that fits my curls and me.
SHOW MORE REVIEWS
---