Modern Curls and Cuts Inside Salons D' Allon
Webster, TX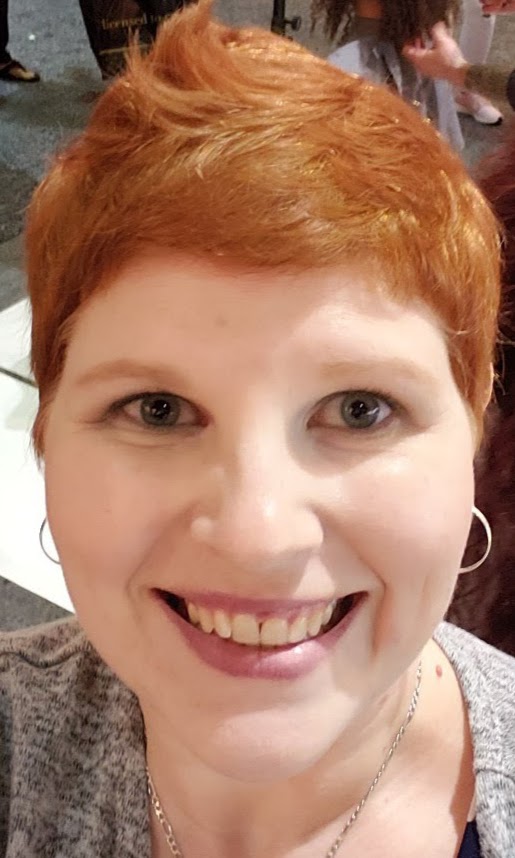 18301B Egret Bay Blvd, Suite 30
Webster, TX 77598
Modern Curls and Cuts Inside Salons D' Allon
Webster, TX
Modern Curls and Cuts is chic, professional, and innovative. It is located inside Salons D' Allon. I am an Advanced Devacurl Stylist and Curly Hair Specialist and can care for all curl types and patterns. I specialize in Devacurl Devacuts, Devacurl Pintura Highlights, and Blonding by Darci Dimensional Color. I also offer the Color Experience, the Brazilian Blowout Smoothing Treatment, and eyebrow waxing. Going above and beyond your expectations and providing you with an experience rather than just a service is my main goal. I look forward to meeting your hair needs and goals soon. Text me with any questions and check out my website to book your next appointment and for detailed explanations of what you can expect and services offered.
---
Our Certifications
---
Devacurl Services
DevaCut
This revolutionary cutting technique was designed for all natural textures, from wavy to super curly. Hair is sculpted curl-by-curl, while dry, in its natural state. This service includes a transformation service.
Pintura Highlighting
This award-winning technique was designed to add gorgeous, light-reflecting highlights to all natural textures. Pintura Highlighting offers the perfect harmony and balance to waves and curls giving brilliance and dimension to beautifully compliment your DevaCut.
DevaCurl Transformation
From wavy to super curly, the beauty of this service is the customized design for every client. This luxurious process begins with a healthy botanical cleanse and condition, followed by a styling and coaching session for at-home curl care.
---
---
Reviews
Darci was amazing and my hair is forever changed!
Service Received:
DevaCut
Price:
$126-$175
I have been waiting to find a stylist like Darcy for a long time. My hair is super thick and wavy and I usually have an awful time at the salon. Darcy listened to my pain points and developed a plan. She instructed me on how to meticulously take care of my hair and get the most out of my texture. I never knew how curly my hair could be! I highly recommend to anyone no matter your current wavy/curly hair situation. She will make your hair dreams come true and worth every penny!
Finally Love my Hair Even in Houston
Service Received:
DevaCut
Price:
$175+
I'm very low-maintenance with my hair and was able to just use mousse on my hair straight out of the shower and it looked great. But, when I moved to Houston, the humidity slowly took away my love of having curly hair. I don't mind a frizzy look once in awhile, but even when I put in a lot of effort, I only had 1 day where I felt it looked good and then day 2 and 3 were ponytail and bun days. After my personalized appointment with Darci, although I was overwhelmed with all the steps at first, I found my weekly routine much easier. Now, even if I don't want to wear a headscarf at night, I can just sprtiz some water on my hair, apply more foam, and I'm good to go again. Turns out the products I had been using before were making my frizz even worse! My curls looked shirley temple style at the end of my appointment which I've never liked, but the way I apply the products at home is much more to my liking (not so much volume and looser ringlets). The cut and products are easily the most I paid for my hair in my life, but once you know how to do things, it's worth it. I'm so glad to have a location in Clear Lake! Thanks, Darci for giving me my curls back and for such a relaxing, fun couple hours!
Experience
Service Received:
DevaCut
Price:
$175+
Shes an amazing stylist but her availability is horrible! Nor is she flexible and not willing to try to help with her times.
Better than ever
Service Received:
DevaCut
I have always struggled with getting frizz free and defined curls without making them crunchy or hard due to gel or mouse. Darci gave me the knowledge and the tools to help me achieve my hair goals! I love that she answered all my questions, even my silly ones, and recommended products to me based on my curl type and not what she just wanted to sell me. I will be using her again and recommend her to all curly girls!
Don't walk, run to Darci if you have naturally curly hair!
Service Received:
DevaCut
I had my first appointment with Darci last week and my curls have NEVER looked better! She was very thorough and spent the full 2.5 hours with me asking me questions about what I wanted and explaining every step of the cut, and all of the products and styling techniques in detail. I feel like the time, attention and quality of service I received was worth every penny (and more!). I can't wait to learn more and advance my styling techniques and see my curls continue to improve with Darci's help. Thank you, Darci!
Awesome Experience!
I've worn my hair curly and in pretty much the same style since I was in high school. I've also not had a regular stylist over the last 5-10 years so I've regularly gone about a year in between hair cuts. After I started using Deva Curl's Original No Poo Shampoo about a year ago I realized that there were people who specialized in curly hair, so I decided to give it a shot. Darci was great - she asked lots of questions and did a great job of explaining to me what she was doing, why, how much product to use, etc. I am super happy with my cut and with the instructions she's given me I feel like I'll be able to recreate what she did - which is saying a lot for somebody who has typically just washed her hair, let it dry and that's it! I highly recommend Darci!
Devacut
My Devacut has to be the best salon experience I've ever had. Darci is very well trained and I was hopeful I'd get good results but it far exceeded my expectations! I never thought it would be possible for my hair to look so great and best of all for the first time in my life I was able to achieve my salon look at home with Darci's detailed instructions, yes it's possible!
Love my curls
Darci was obviously well-trained in her technique and she made my curls look great. She's really a pro with curls. She showed me lots of products and techniques that I'll be using at home for sure!
Wonderful experience
I just finished my third appointment with Darci and I love my curls more every day. I was initially so overwhelmed with how to embrace the curls I had been straightening my whole life, but Darci was so informative and wonderdful about walking me through the process step by step. She is so knowledgeable and seemed to know my hair better than me! Do not hesitate to make the appointment. It's worth every dime. She makes Devacurl look good!
love the curl and wave and hair cut.
looking for hair stylist who can cut my hair I like and I found Darci with deva cut first time ever have that hair and I love the curl and wave that I didn't even know I had every body like my hair cut and wave thanks Darci!!
Embracing my curls!
It's been one month since I've gone to Darci for my Diva Curl cut. Finally, I appreciate the curls God has blessed with me as the haircut, products and styling knowledge make me embrace every curl on my head! Darci's location is easy to get to and I enjoyed the individualized attention that was given during my visit. Darci is very kind and passionate about her work. Every dollar and minutes spent was well worth the visit. Do not hesitate to make an appointment as you will not be disappointed. Thank you Darci!
first deva cut / reshaping and color
hi my name is francys! This was my first official deva cut and i have somewhat short ,very curly hair. As im sure most of us are extremely apprehensive when we think about reshaping and or cutting our hair and I voiced all of this to Darci and she was so patient and understanding of what i wanted. We both talked about what we thought would look best in my hair regarding shape and color and came to an agreement. I repeated, i dont know how many times that I did not want length taken off lol and I can say she absolutely exceeded my expectations. I am so happy with the layers (i wanted lots of volume) ,she just took a little off my length which is barely noticeable and i am super happy with the color. If this is your first time looking to get a deva cut i absolutely recommend you to go too her. She was amazing and I will for sure be going back. <3
Best first experience!
This was my first deva cut or dry cut of my life. I have been a curly girl for the past 7 years after my big chop and I have struggled with it. My hair type is 2c/3a. I have fine hair so its been hard trying to find which products to use. I use mostly OTC products for curly hair and have never had my hair look like how it looked today. Darci was FANTASTIC. She was friendly and professional and walked me through all the steps. I didn't feel like she was trying to sell me products that I didn't want and I have never in my life left a salon happy with how my hair turned out! I will definitely be back!
Haircut Heaven
I have been dealing with my unruly hair for over 40 years. After visiting many stylists, I have finally found the one that gave me an amazing haircut. I actually had my cut with Darci a few weeks ago and I am still very happy with it. She also did highlights on my hair which I love. I appreciate that she took the time to walk me through the deva curl process which I had been doing wrong for the last few years. Her cut and instructions really brought out the best in my hair. I am a loyal client!
Awesome
Darci was wonderful. She is so patient and clear on what she wants you to hear. She has had training, that is evident, for sure. She enjoys what she does, which made me feel comfortable. I haven't quite got the routine down yet, but I'm confident that I will. I look forward to seeing her again. Thanks Darci!
Darci is Fabulous!!
Darci brought out curls and volume that I didn't think was possible for my shapeless hair! She knows her products, color, and curl care. She patiently and thoroughly explained the process to give life to my curls. She listened to my wishes about color and explored different options with me until we settled on the perfect highlights and lowlights to give character to my locks. It was magical watching my hair come to life during my DevaCut! Darci is the second stylist I have found and used from the DevaCurl website, but I know that I won't have to search any more! I'm so thankful that I found Darcy and highly recommend her.
Curls! Curls! Curls!
I had my first devacurl experience with Darci and it was amazing! Darci took her time to get to know me and my hair. She explained each step of the process and how all the products would work best for my curls. I'm very happy with the results. My curls have never looked better!!!
My Curls have NEVER looked or felt better!
Hi all, if you are looking for someone who is professional and personable - look no further. Darci has been treating my curls for the last two years and I couldn't be happier with my cut, color, and service. She really listens to your needs and is extremely knowledgable about everything curly. She will take the time to walk you through and teach you how to best wear your curls. I haven't enjoyed my curls for years and now I love them! Thank you Darci!
Highly recommend
Thanks, Darci, for an amazing new cut (first deva cut) and "how to" knowledge for taking care of my curls. I have been fighting my curls for years and I finally feel like I can start enjoying them!
Run, don't walk, to see Darci!
Darci is absolutely awesome! She takes the time to explain each step of the process to help you recreate your style at home. Her color skills are amazing, and I always feel so great when I am done with my appointment. My hair is definitely looking it's best since I started seeing her. Darci is super nice and honest, which I value so much. She's my go-to!
Excellent cut / education of Deva Products
Thank you Darci! This was my first Deva cut and color. Darci was great at providing information in a clear and concise manner to help my hair look my best and curliest. She educated me with what I needed to do when in a humid environment without electricity - my hair looked great! I appreciate the amount of time she spent with me prior to my cut and during the process. She will continue to be my "go to" hair and color stylist - definitely a specialist in her field! Thank you, Darci.
Highly Recommend!
I had a great experience with Darci! She is the third Devacut stylist I have gone to, and she is by far the best! Despite the fact that I've been using the Devacurl products (and method) for four years now, Darci was still able to teach me a new technique and some tips and tricks that other stylists had never shown me. I was extremely happy with my haircut. My hair was getting long and scraggly looking, and Darci was really able to bring the curls back as bouncy as ever with a cut that was very flattering. I also liked that she was so willing to listen to what I wanted and did a great job working with some strange areas of shorter hair I have due to pregnancy-related hair loss. Personality-wise, Darci is pleasant and cheerful. She is easy to talk to, but doesn't feel the need to fill every silence with chatter. I will definitely be going back!
Deva curl cut and highlights
Darci brought my curls back to life. She gave me my first Deva curl cut and educated me on how to take care of my curls. My curls are so bouncy,shiny,and happy. If you have naturally curly hair -Do not hesitate. Make an appointment! She is an artist! My curls are reborn.
Wow, just wow!
I had always had straight hair. After I had my kids, my hair fell out and grew back curly. Never curly enough, more wave and frizz. I finally decided to quit fighting the curl by straightening every day and seek help. I was totally skeptical. I really expected to walk out disappointed, but nothing could be further from the truth. I walked out a "new woman". Everybody thought I got a perm. Nope, just a devacut and some Deva products. I love my curls. It was quite a process at first. I kept at it and am much quicker at it now. My hair just got curlier with every day that went by. I am so grateful to Darci for the cut, color and product. I couldn't be happier. I recommend that anyone with curly hair needs to visit Darci. She is amazing!!!!
A Dream Come True
What can i say besides Darci is a dream come true. She listened to EVERY single one of my concerns, addressed them and executed a flawless cut. It was the most educational experience I have ever received in 43 years. I loved the laminated instructional sheet that she gave me so that I could replicate her technique while in the shower. Every morning as I am addressing my hair i literally say to myself that Darci's haircuts are like the gift that keep on giving. It just gets better and better as the days go on. (I'm two weeks post haircut) Don't delay and don't bother seeing anyone else because know one will compare to Darci!
Fantastic
I went to Darci in the middle of May/2016, I've been getting Deva cuts for years but I never mastered the clipping for volume or only using 1-2 products, somehow, Darci was able to get through to me and I'm so pleased to master these techniques. She listened and even more importantly, she 'heard' me and gave me the cut I wanted. It's been 3 months since my cut and it still looks great.
Amazing Experience
Darci is a great stylist and has done an amazing job bringing out the natural curl pattern of my 8 year old daughter. I highly recommend Darci to anyone seeking an attentive stylist that will do an amazing job on your curly hair and provide advice for maintaining the look at home.
Darci is amazing!!!
Darci is amazing! I have had the deva cut/style many times, but this was by far the best! She also has a great eye for color! I will definitely be a regular of hers from now on!
She is the Answer to your 'hot mess'!
Darci knows what she's doing! Went in for a Diva Cut (have had 1 prior by another), but just couldn't do the layers. She was patient and offered workable suggestions that would allow me to keep the length and still have my curls. She re-shaped the bottom and did a lower layer towards the bottom to create more volume. Hard to do with hair this long! (reaches my butt). The technique she teaches is forever and now I finally understand how to keep my curls intact and defined. She really wants to find out exactly what you are envisioning as the final result and is able to offer different suggestions in case you aren't comfortable with something. Major points when you are really nervous or having second thoughts! I love the Diva Cut but realized I just wasn't quite ready for the layers as I had thought at this juncture. She made it work and still gave me curls with this length. She has won another client! I had good vibes about her before I even met her. My intuition was right! She's a keeper!
OMG Curls!!!!
I have only been in CO for about 10 mths and I was freaking out about who was going to cut and color my VERY curly hair. I must have checked Darci's website 10X before making an appt for a consult. At the consult she went over all my concerns and really listened to me. I made my appt for my cut and color for a week later. Once again, she LISTENED to all my concerns regarding the cut. And she took all of them into consideration and did the most fabulous cut ever!! My hair already looked better and she hadn't even colored it yet. My color is absolutely gorgeous. I went darker and it is so shiny I can't even believe it. And she educated me the entire time on how I should maintain my hair - from how to No Poo and Condition, to what styling products to use to how to apply them. I mean everything!! I already have my follow up appts booked. If I could change anything...I wouldn't have waited so long to make my appt!!! THANK YOU DARCI
Absolutely Incredible!
Curls...you've definitely met your match!!! Wow! Ask for the DevaCut and you'll FINALLY get a stylist who knows what the heck they're doing! I can't thank Darci enough for doing such a phenomenal job explaining every step of the way how to perfect my curls and for taking the time to cut each individual curl. You will NOT be disappointed! Yes, her hours are limited because she teaches at the academy but it was super relaxing and personalized having her be the only stylist working while the rest of the salon took the day off on a Monday. Thanks so much, Darci!
Curls are Better Than Ever
Darci has cut my hair three times and I have loved the results every time. I dot only get a cut & style, she reviews the best ways to care for my curls at home. If you're looking for a great cut and want to learn how to get great curls daily, Darci is the stylist for you. Yes, it is a little pricey but for great curls, it's worth it.
Flowing curls
Glad to see my hair alive, and learned how to keep the curls coming. Took off more than expected, but it will grow back, and the curls will fall into place. Darci gave me a great cheat sheet to keep me on track.
Very happy
I have never walked out of the salon with my curly hair looking so good. I had pretty much given up hope and always just let the stylist blow dry me straight and then went home and did my curls myself. Then I learned about DevaCurl which led me to Darci. She gave me a great haircut (who knew curly hair is supposed to be cut dry?) and showed me how to apply all of the products including a very detailed instruction sheet for home. I am a happy client and will be returning. I highly recommend Darci to anyone in the north Denver area looking for a great haircut by a curly hair expert.
Fabulous Haircut
I thought I had swavy hair. Darci's haircut and shaping brought out more curls than I ever saw before. She also taught me how to correctly treat my hair and gave me a how-to instruction sheet I could take in the shower. I'm so please with her work and so glad I found her.
SHOW MORE REVIEWS
---