Laura McGraw Hair Studio
Pearland, TX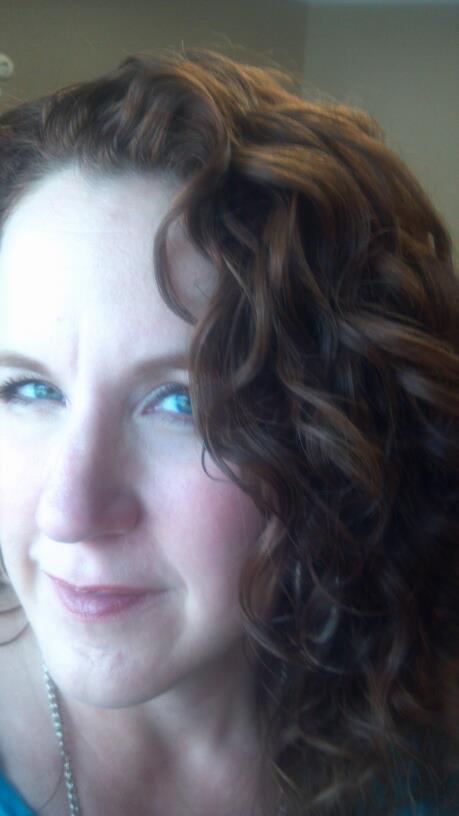 2650 Pearland Parkway, Suite 196 Room 30 (Located inside Salons by JC)
Pearland, TX 77581
Laura McGraw Hair Studio
Pearland, TX
When you walk in the door of Laura McGraw Hair Studio, be prepared to embark on a journey unlike any you have taken before. Laura McGraw, owner, Deva advanced inspired stylist, and a natural curly girl herself, knows firsthand what being a curly girl is like. A long-time resident of Brazoria County and the southern Houston metro area, Laura understands the reality of the Texas Gulf Coast's ever-changing climate and its effects on curly hair of all types and styles. Laura has over 20 years of experience as a hair stylist, and in recent years, has added to her resume through multiple trainings in new techniques at the Deva Curl Academy and by attending Curly Hair Artistry symposiums. Call or email for your "new client experience", held in the comfort of her Pearland studio, and be prepared for more than "just a hair appointment"…it is the start of a new journey, where Laura gets to know the client and her hair history, and then works with the client to help them embrace their curls and be able to leave the salon feeling confident, relaxed and equipped with the knowledge to recreate and maintain happy curls at home. Laura's goal with each client is not to simply cut their hair, but to form a lasting relationship, and for every client to leave knowing that being a curly girl is truly a blessing!
---
Our Certifications
---
Devacurl Services
DevaCut
This revolutionary cutting technique was designed for all natural textures, from wavy to super curly. Hair is sculpted curl-by-curl, while dry, in its natural state. This service includes a transformation service.
Pintura Highlighting
This award-winning technique was designed to add gorgeous, light-reflecting highlights to all natural textures. Pintura Highlighting offers the perfect harmony and balance to waves and curls giving brilliance and dimension to beautifully compliment your DevaCut.
DevaCurl Transformation
From wavy to super curly, the beauty of this service is the customized design for every client. This luxurious process begins with a healthy botanical cleanse and condition, followed by a styling and coaching session for at-home curl care.
---
---
Reviews
Should have come back
I had my first Deva Cut done by Ms. Laura that was almost 3 years ago. Since then I have had 2 more by other stylist who claim to be Deva Cut experts. The ONLY reason I did not return to Ms. Laura is because I live in Tomball and its hard for me to get off during the week. Well I should have taken the time to come back. I had a Deva Cut last week and I am still crying over this bad cut. My curls were long in the back and I expected just a shape up but lost most of my hair and then my hair was a brillo ball when it dried. Once my hair grows back and I need another cut I will be back to see Ms. Laura hands down she know her stuff and gave me the best Deva Cut experience. So if someone out there is in doubt don't be choose Laura McGraw first
New Curls
I am so grateful to have found Laura! It's taken me over two years to find the courage to cut my hair due to unpleasant past experiences. Laura was very understanding and she made sure I was comfortable during the whole process. The results were amazing and I am so happy with my new curls! Thank you!
New Start New Curls
This was my second big chop in my almost 14 years of being Natural. Due to heat damage from straightening I went to Mrs. Laura for much needed hair therapy. She was extremely friendly and informative on what I could do to help moisturize and define my curl. She asks great questions and I found her salon very comforting. I can't stress how friendly and welcoming she was! The overall result was a great cut, new style and a great start to my new year! I highly recommend her services!
Best curly haircut in my life!
This stylist is so awesome! Not only does she actually KNOW how to cut and shape tightly curly hair like mine, she educates on how to properly care for your hair. She explains details very thoroughly. She also has a fun sense of humor and will have you cracking up! Whatever your curl type, Laura is an expert and will make you fall (more) in love with your curls!
Passion for curls
I had a one-of-a-kind experience on how to care and style my thick, wavy hair. I learned the difference between curl fracture and frizz. I am grateful to have booked an appointment with Laura. She made me feel wonderful about my hair and I enjoyed learning all her tips.
holy moly!!
I have spent almost 20 years trying to figure this wavy / frizz mess of hair out. I have travelled from Houston to NY just for a haircut, but to no avail. Laura is a game changer- I never thought I would find someone who could help me- always felt that im the only one who can make my hair look barely ok- and every stylist only made it worse. I feel amazing- and have honestly never looked better. I learned so much, and have fallen in love with my hair for the first time. thank you Laura!! she is truly a talent and an artist.
Great Experience!
I saw Laura today for a new client experience and loved it! I can already tell that my hair has a better shape and is less frizzy. I was familiar with a lot of techniques and products for curly hair, but she helped customize it to exactly what my hair needs. And I love that she did a dry cut curl by curl. I'm excited to go back when I need another cut!!
She knows Curls
Laura is the real deal. What I deeply appreciate is her wealth of knowledge and, more importantly, her desire to share that knowledge. She wants you to learn how to help your curls reach their full potential. She is so hands on, even giving me a mirror to watch what she was doing as she was doing it. Just an amazing experience. I also appreciate her only doing what you are comfortable with. She discusses what you want vs what it looks like you need and helps you find the happy place between the two places if they aren't already the same! Will definitely be seeing her again. Thanks Laura, Erin
Amazing experience!
Look no further than Laura, when it comes to achieving happy, well defined curls. Her knowledge is extensive, which is only exceeded by how friendly she is. She made the entire experience a pleasure. I look forward to achieving wonderful hair days using the knowledge she sent me home with.
Love my curls!
Laura transformed my curls and gave me an amazing haircut! She spent hours going over everything and listening to my concerns. I have hope for my curls now and can put away the flat iron for good. My curls have never looked better. Thank you Laura!
BEST Hair Experience EVER!!
I am so blessed to have found Laura as a stylist! Every other hair cut I've had with other stylists I would always end up crying in my car in the parking lot afterwards. My experience with Laura had my eyes filled with tears of joy instead! She took the time to educate me on the Devacurl products, and walked me through the processes of styling step by step. I learned so much about my curls that I never knew before!! Highly recommend her to everyone I know!
Awesome
I've been to MANY stylists and finally found Laura. She is amazing and knows exactly how to cut and style curly hair.
Loving my curls even more!
Had my first deva cut and I love it! Even though I have been using devacurl already Laura still told me everything she knew and I learned things i didn't know before which has made a big difference in my hair!
So awesome!
Love love love Laura! She literally chopped off my heat damage and gave me a great shape! I immediately noticed the difference. She doesn't have a lot of experience with black hair BUT she totally knocked it out of the park for me! I have gotten so many compliments and she definitely made me that much more confident about wearing my natural curls. Thanks Laura see you in a few months!
Fabulous Hair Cut
I was so amazed by the attention to each curl that Laura gave. She cut each one according to what my specific curl needed. Yes, each curl! Thank you Laura!!
Transformed!!!
My curly hair has been forever transformed! Even though I was a seasoned devacurl user. Laura went through each step with me. I learned so much from how to wash my hair properly, wetting my hair during the conditioning process to how to use the devacurl products to achieve my best possible curl. She is a breath of fresh air to my curly girl hair life! Thank you Laura.
Amazing education on curly hair
I found Laura on the Devacurl website. The first phone call with her was an education by itself. She shared so much information with me that helped me to start my transition even before the appointment. The appointment was truly like a hair workshop. Laura is patient and makes sure she understands the goal you have for your hair. She not only showed me what she was doing each step of the way but also sent me hope with a worksheet! This has never happened with any other stylist. She went curl by curl and gave me a dry cut. Some of my curls that seemed to be damaged from heat, even bounced back with curls after she hydrated my curls. I learned so much from Laura and highly recommend you take the time to make an appointment if you want to really understand your hair and how to take care of it!
A Curly Girl who Teaches!
I have been going to Laura for a few years now after fighting my curls and the never-ending frizz. I knew Laura as a friend, and as a natural curly-girl herself, I envied how in control & beautiful her curls always looked, so I made an appointment as a client and never turned back. Laura taught me how to embrace my curls from A to Z and the keys to maintaining healthy, soft hair. I love that when I walk into her salon, she is 100% focused on the client, I always feel at home when sitting in her chair, and I leave feeling energized and beautiful--and always with some new curl knowledge as she is continually learning more in order to share with others.
great cut and very helpful
i went to see laura as a new curly. she gave me some tips and taught me some tricks. laura is very knowledgeable but also knows there is always more to learn. besides being great with curly hair she is super nice and easy to talk to. i always feel very comfortable in her salon.
SHOW MORE REVIEWS
---