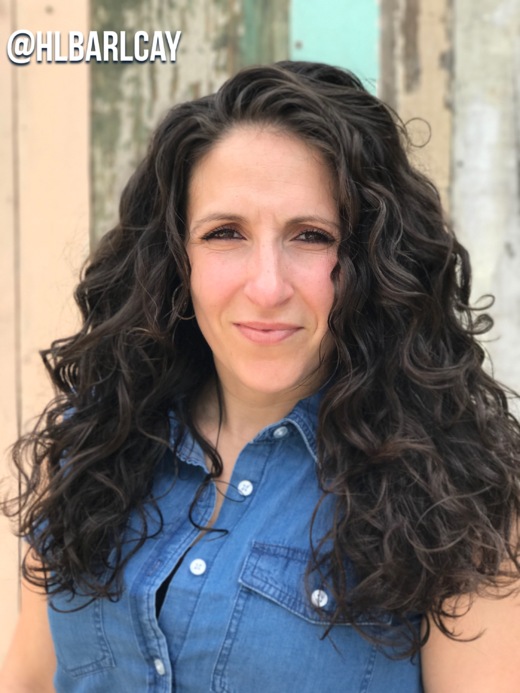 4706 S Congress Ave
Austin, TX 78704
More information coming soon! In the meantime, contact the salon with your questions and/or take a look at their website.
---
Our Certifications
---
Devacurl Services
DevaCut
This revolutionary cutting technique was designed for all natural textures, from wavy to super curly. Hair is sculpted curl-by-curl, while dry, in its natural state. This service includes a transformation service.
DevaCurl Transformation
From wavy to super curly, the beauty of this service is the customized design for every client. This luxurious process begins with a healthy botanical cleanse and condition, followed by a styling and coaching session for at-home curl care.
---
---
Reviews
Deva Cut and Style
I got a deva cut and style from Heather Barclay-Sanders. It was great!! I was dealing with stringy, frizzy hair. Heather brought my hair back to life again. I have natural, full waves now. I highly recommend Heather!!
Heather helped me discover my curls!
Heather has been my stylist for 10 years and all those years ago (10!) when I was at my appointment I showed her that I had a few waves in my hair -- which had been bone straight my entire life (or so I thought). So she swore to me I had natural curl in my hair and did I want to find out. Of course I did - I had always wanted curly hair! So......this is when my Deva experience began! I was blown away to find out I truly did have natural curls in my hair and the Deva product brought it all out!!! I thought at first it would take me forever to do on my own but it didn't at all! I actually love using the products and getting the beautiful curly hair as a result - it's like an artistic outlet for me! One trick I discovered is on day 2 if it doesn't have as much curl when I first did it, I just lightly wet my hair with a spray bottle and use the Spray Gel and scrunch it back up and use the Deva Curl Dryer with the Diffuser - this is a MUST!!! I am SO grateful to Heather for introducing me to Deva! Not only that, but Heather is THEE BEST STYLIST in Austin - HANDS DOWN. I will NEVER let anybody else touch my hair! Orange Salon also rocks - it's a great location, the music is always great, they have yummy Orange water and everyone who works there is super cool. You won't be disappointed!!
Finally not too short!!
Great Salon and also beautiful. Heather and her team are so knowledgable about curly hair. In the past I have told people.."careful, don't cut too much, because when it dries it will curl up and be inches shorter". Most didn't listen...then there is Heather..she understands that cutting curly hair is not the same as cutting straight hair. It might not show flaws as much, but it will spring up and become much shorter than straight hair. She also takes so much time to examine how the cut will effect the finished product. After the cut she walks you thru how to fix your hair at home. I have short hair and a professional dryer at home so fixing it is a breeze...i think everyone should invest in a professional dryer and use the fabulous Deva Curl products that Heather recommends..she knows her stuff!!
Exceptional Curly Hair Knowledge!
Heather is THE curly hair specialist in Austin! My curls are bouncy, lively and well-placed. Plus, her styling tips are usable, easy and accurate. For your curl's sake, see Heather!
Win!
I'd been going to a Devacurl certified salon north of town with sad results for years, and finally decided to drive all the way to the most highly-recommended place in the Austin area. WORTH THE TRIP. Thank you Heather & Co! The care and expertise here are so uplifting. Top notch.
Great curl experts in Austin
I found Orange Salon through your locator and could not be happier. Heather and her crew are very respectful of my curls and incredibly well trained when it comes to dealing with them. They have a vast array of curl knowledge and are very good about teaching clients how to care for their own. I can recommend this salon with no reservations.
SHOW MORE REVIEWS
---