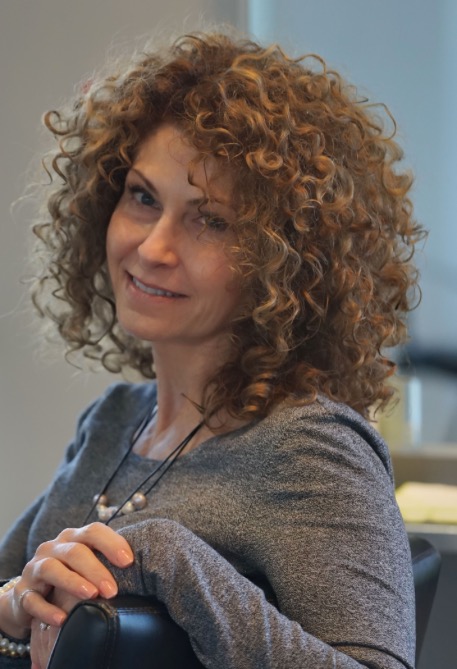 A certified stylist is here
320 Liberty Pike #130
Franklin, TN 37064
Juel Salon is a hair salon with locations in Franklin and Nashville, Tennessee. Our Franklin salon features both hair and medical skincare services and our Nashville salon offers haircare services. When you enter Juel, you are greeted with a metropolitan, urban-chic combined with southern charm atmosphere.
---
Our Certifications
---
Devacurl Services
DevaCut
This revolutionary cutting technique was designed for all natural textures, from wavy to super curly. Hair is sculpted curl-by-curl, while dry, in its natural state. This service includes a transformation service.
Pintura Highlighting
This award-winning technique was designed to add gorgeous, light-reflecting highlights to all natural textures. Pintura Highlighting offers the perfect harmony and balance to waves and curls giving brilliance and dimension to beautifully compliment your DevaCut.
DevaCurl Transformation
From wavy to super curly, the beauty of this service is the customized design for every client. This luxurious process begins with a healthy botanical cleanse and condition, followed by a styling and coaching session for at-home curl care.
---
---
Reviews
I'm in love with my transformation cut
Service Received:
Super Curly No-Poo Transformation
Allen did an amazing job of my transformation curl. She educated me on my new cut and style for my African American hair. I'm please with the outcome and will return. I get so many compliment on my new curls. People think my hair is styled but it's a wash in go. The key to a great experience is arriving with clean naturally dried hair, curly style in mind and ears open to learning the deva way.
Waste of money
Service Received:
DevaCurl Transformation
I came to Juel Salon after reading all these magical reviews convinced they would be able to fix my frizzy, hard to define 2b/2c wavy curls. I should have known that there was something amiss when I realized Alastair was double booked during our appointment. He constantly was going back and forth between me and other clients and the only part of the appointment he really did was the cut. For washing and styled I was bounced around between 3 different stylists; not the certified one I had booked an appointment with and was paying an exorbitant amount of money for. I was charged an extra $30 for a 5 minute melt into moisture mask application. When they styled my hair, they scrunched for maybe 30 seconds at the most and then left me under a dryer for almost an hour. My definition was nonexistent and my hair looked puffy and loose like I had tried to brush through my curls instead of defin them. It was such a mess I cried in frustration when I got home (and completely redid my own hair.) Absolutely not worth the $175 charge. I came in asking for definition and they gave me the exact opposite and literally made my hair look worse than when I did it on my own.
Not the best cut
Service Received:
DevaCut
Price:
$126-$175
Juel Salon has done a fabulous job with my hair for years when I wore it straight. Then I was encouraged to embrace my curls using DevaCurl products & I loved it. It was low maintenance compared to straightening daily. Unfortunately the devacut wasn't that great, ok not great at all. The stylist & salon made efforts blend the cut until my hair grew back but I was too self conscious to wait it out. I found another salon that offered curly extensions which I had added to get me through the transition.
I would love to help you IMBRACE your natural beauty!
Service Received:
Super Curly DevaCut, Super Curly No-Poo Transformation, DevaCurl Updo and Styling, Heaven In Hair Divine Deep Condition, Bounce Back Treatment, DevaCurl Transformation, Pintura Highlighting, DevaCut
Hi CURLFRIENDS. Please go to my Instagram page to see my portfolio. #devabeliever
Patience has the touch!
I was referred to Patience by 2 people. It was the best hair referral anyone could have ever given me!!! I met with Patience in August for a my first cut and was overly excited about my results then AND now. I look forward to seeing Patience so she can see the before and after results. Patience is AMAZING and thanks to her I have a new love for taking care of my hair. She helped me to accomplish that feeling again by teaching me HOW to love and take care of my hair in order to improve "Her" overall health.
Curly Girls Must See Teresa!
Teresa has been managing my curls for almost 10 years. She has taken me through the Diva process with her. I can't believe how the haircuts and products she has introduced me to have improved my curls. Marvelous! I love that someone with curls is taking care of me. I also count Teresa a friend. In addition, the Juel staff is marvelous!
First Deva Cut! Thank you Teresa
Teresa was amazing! This was my first deva cut and I was nervous about how it would turn out. We took pictures before (and after) to look and review what needed to be cut and how to make the right changes for my changing curl type. She took her time with the cut to make sure everything was right. She taught me so many new tips and tricks about my hair and ways to care for it that I hadn't even thought of!! All while rocking DAY 4 HAIR. Unbelievable. A true master. Thank you Teresa!
Go see Patience!!
I drove 5 hours to Franklin to see Patience and get a hair transformation. Over the phone the receptionist told me there wouldn't be time to cut my hair, which was upsetting because that's what I really needed, but when I got there Patience made time for a hair cut because she knew how far I was coming from! She had been running late that day but she made sure to pay attention to me and cut my hair beautifully! After she cut it the wash girl styled it and Patience came to see it but she didn't like how the girl had styled it so she re did it even though she was with another client! Patience is amazing, I highly recommend her, and not only because she's a great stylist who knows so much about curls but also because of her genuine concern for you and your hair. She really went out of her way to make sure I liked what she did and explained her every step! I'm so glad I went to see her!!!
Patience is AWESOME
I met Patience in January for a consult. Luckily, she had an available appointment the next day. I just had my Deva Transformation appointment today. Patience is awesome. She takes on more of an educational style with her clients. She styles your hair but seriously walks you through how to take care of your hair outside of the salon. I have a natural style. I really appreciated the explanation of the how and why concerning use of products, hands on approach and excellent customer service I received by not only Patience but the staff at Juel Salon during my visits. The salon it's self is very clean and inviting, the staff is professional and prompt. I have found myself a new stylist!
Patience Rocks
I've never left a haircut with my curls down until now. Patience is awesome! My super curly hair looks amazing and Patience really took the time to teach me how to make my curls even better. I am always nervous about haircuts but Patience made me feel calm from the beginning. It's obvious that she cares about curls and wants you to be happy. Thanks again, Patience!
Patience is Key
I've tried Teresa and Patience, and hands down Patience is the bomb! She worked some curl goddess magic on me and my weaker straighter areas have perked up and I am having awesome hair days consistently!! I have even rocked 4th day hair since she cut my hair (never happens for a fine haired 2c wavy like me). She takes a "we're a team" approach, asks lots of questions, is really approachable and very professional. Her skills are amazing! My previous haircut (not Patience) required me to fix some areas myself and never looked half as good as this one. I won't even consider trying anyone else she's the best!
Teresa Is AMAZING!
Teresa is not only an amazing stylist, but an absolute JOY to spend time with. She understands curly hair unlike any stylist I've ever been to. It is obvious that teaching people to love their natural beauty is her passion. I would recommend Teresa to anyone who has ever struggled with their curls. She is the BEST!
Patience does it again
I just visited Patience at Juel Salon yesterday. This visit was AMAZING!! Patience colored my hair (Base color and Pintura) and she did a fabulous job. She also informed me about some new Deva products to try on my 4a/b hair. I am truly in love with my curls again. If you are in the Nashville/Franklin, TN area and need someone to take care of your curls, Patience at Juel Salon is your woman.
Patience is the key
Patience has been taking care of my hair for a year now. I can safely say that I have found my new salon home. Patience knows her way around curly hair and has helped make curls alive again.
Teresa!
I met Teresa when I stopped to ask her who cuts her hair, because it looked incredible. She told me she was a curly hair specialist, so the next day I booked an appointment. It was my first DevaCurl experience. I cannot believe the night & day difference made, by a combination of the DevaCurl products and Teresa's expertise. I was told by a previous curly hair stylist to just embrace the frizz, because that's what curly hair is. So I did... And my hair just got drier and drier. After one visit, I have almost no frizz! I can't wait to continue to nourish my curls with the DevaCurl product. I'm Teresa's new biggest fan.
The Amazing Ms. Teresa!
Teresa cares for both my hair and my 19 year old curly son. We are long time users of Deva products and followers of the CG (curly girl) method. We've been to another Deva salon in another state, as well. No contest - Teresa is 10 times better. :D
Patience Knows Curls
Book your hair appointments with Patience Barton Moore! She has been my colorist for years and she is an expert in curly hair! One of the best things about Patience is that she will take the time to teach you about what she is doing with your hair so you understand how to obtain the same look she gives you at the salon, at home. I love my curls again thanks to you Patience. Thank you
Love my Curls
Teresa knows her way around curls. Just look at her he's gorgeous.
SHOW MORE REVIEWS
---
---