The Mirror Salon
Clarksville, TN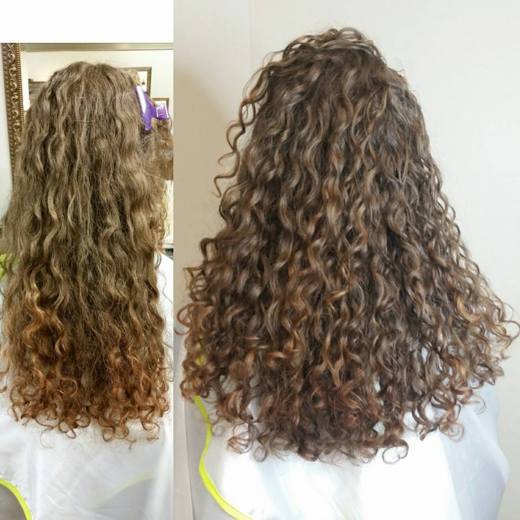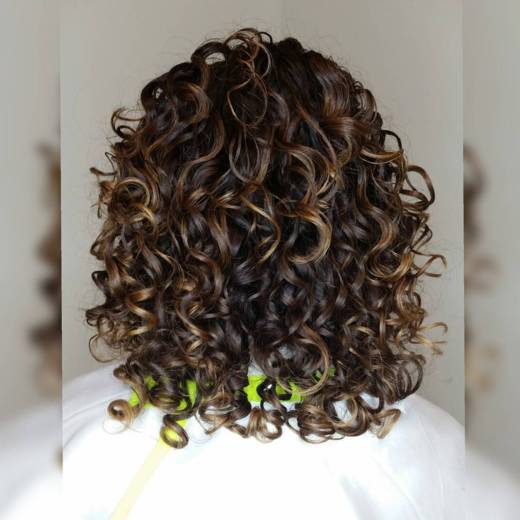 1935 Madison St
Clarksville, TN 37042
The Mirror Salon
Clarksville, TN
---
Our Certifications
---
Devacurl Services
DevaCut
This revolutionary cutting technique was designed for all natural textures, from wavy to super curly. Hair is sculpted curl-by-curl, while dry, in its natural state. This service includes a transformation service.
Pintura Highlighting
This award-winning technique was designed to add gorgeous, light-reflecting highlights to all natural textures. Pintura Highlighting offers the perfect harmony and balance to waves and curls giving brilliance and dimension to beautifully compliment your DevaCut.
DevaCurl Transformation
From wavy to super curly, the beauty of this service is the customized design for every client. This luxurious process begins with a healthy botanical cleanse and condition, followed by a styling and coaching session for at-home curl care.
Super Curly DevaCut
This customized cutting technique springs from the DevaCurl foundational principles catering to highly textured, super curly clients. Hair is sculpted curl-by-curl, in its natural state, according to curl pattern, desired style, personality and lifestyle. This service includes a super curly transformation.
Super Curly No-Poo Transformation
Customized for super curly textures, this luxurious service begins with a healthy botanical cleanse and condition for ultra moisture, followed by a styling and coaching session for at-home curl care.
---
Stylists at this salon
Maggie Page
Deva Advanced Stylist
DevaCut
Pintura Highlighting
DevaCurl Transformation
Super Curly No-Poo Transformation
Super Curly DevaCut
Learn more
---
Reviews
Great hair and educational!!!
Service Received:
DevaCut
I don't think there are even enough words to say how fantastic my experience was! My New Years resolution was to embrace my natural curls but I had no idea what to do. I searched the internet and tried on my own but was having no success so I searched out a professional for some guidance and at least a good trim to get rid of my damaged ends... what I got was so so much more!! She walked me through what I was looking for and what I had been doing (all wrong btw). Then she took the time to explain my hair type and what kind of products I would need. She cut my hair and explained it the whole way through... totally got rid of the "triangle" look I was rocking! Then told me all about the products she was using and how to apply them to my hair for the desired look. I literally had a mirror and was watching her wash my hair and apply the products. My hair is AMAZING! I want d sexy Shakira curls and hair I could touch and wasn't so weighed down with product that my hair was sticky and that is EXACTLY what she was able to bring out. She took my curls and completely enhanced them and made them the best they could be. BUT best of all... she taught ME how to take care of them! No more scouring the internet spending $$$$ on tons of the wrong products. I am loving my curls like I never have before!
I ❤️ Maggie!! She is INCREDIBLE!
I drive over an hour to see Maggie and it is well worth it! She is a delightful, sweet person, but also a professional in the strictest sense of the word. I have been to many different stylists, and the vast majority can't handle my hair. She is great with both cuts and color, and REALLY cares about getting it right. I had been struggling with my hair; having children changed the texture and made it much curlier. I ended up with a wide variety of curl patterns, from Botticelli, to S-waves, Wavy and some much tighter curls underneath. That combined with having extremely thick hair makes my hair difficult to handle. I read the curly girl handbook and started following the routine- which helped tremendously. And eventually I found Maggie! I could not believe the difference that having a proper curly-girl haircut made!!! Somehow all the different curls fall in a more agreeable arrangement. It completely liberated me. My hair is more predictable and manageable, and so much more flattering. I can wear my hair down and feel good about how it looks. Maggie also knows a lot about products and how to use them, mix them etc., and I have really benefitted from that. Every time I go, I learn something new.
Mixed Feelings
I called Mirror Salon to make an appointment with Maggie Page. She told me that she had an opening two weeks away from the date that I called. I needed my hair cut a lot sooner than that but I agreed to wait the two weeks and see her. Once I got to the salon, she was working on someone and took me 15 minutes after my appointment time, which wasn't too bad. Once I sat in her chair, she asked me what I didn't like about my hair and what I wanted to improve. I told her that I just wanted a trim, not too much off the length and maybe a couple layers because my hair (3B/3C) doesn't really have much volume once it gets long. She seemed like she understood what I wanted and began cutting. The process took about two hours between the hair cut, washing my hair, and defusing it. It felt like it took forever. Once she had finished, the tightness of my curls looked completely different (it looked like my hair was a natural 2C) and it looked a lot shorter. I told myself it was because of the way it was styled. I told her that I liked it and left the salon. Two days later when I styled my hair myself, it looks like she took the crown area of my hair and chopped it several inches shorter than the rest of my hair. It seems like my hair doesn't blend at all. The bottom layer of my hair isn't much shorter than when I went in, it's right past my boobs curly. The top layer doesn't even make it past my ears??? It looks like I cut my hair myself. Luckily, the cut wasn't that expensive but I now kind of hate wearing my hair down although I LOVED my hair beforehand. So sad. I made an appointment with Maggie for April (while I was there, she kind of just made the appointment and didn't really ask if I wanted to come back in two months...) and I will be cancelling. I've had two devacuts before this experience and they also didn't know how to style my hair but my layers have never been this terrible. I wish I hadn't have gone. I do have to say that Maggie was incredibly nice and made great small talk and everything. I just didn't like the final outcome of my hair cut.
Great Stylist!
I drove 2 hours to get my curly girl's hair trimmed here because they are a DevCurl Salon. Maggie Page trimmed and styled it and it looked absolutely perfect. They are great and patient with children! (My daughter is 4.) Well worth the drive in my opinion. We love DevaCurl Salons!
SHOW MORE REVIEWS
---