Infinite Salon
Portland, OR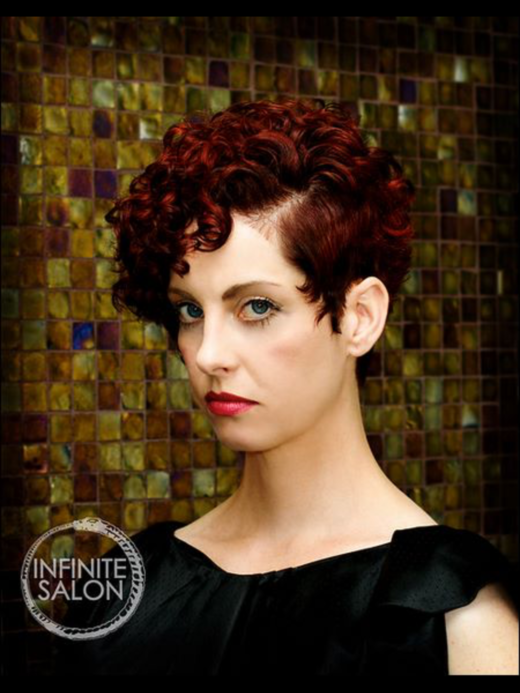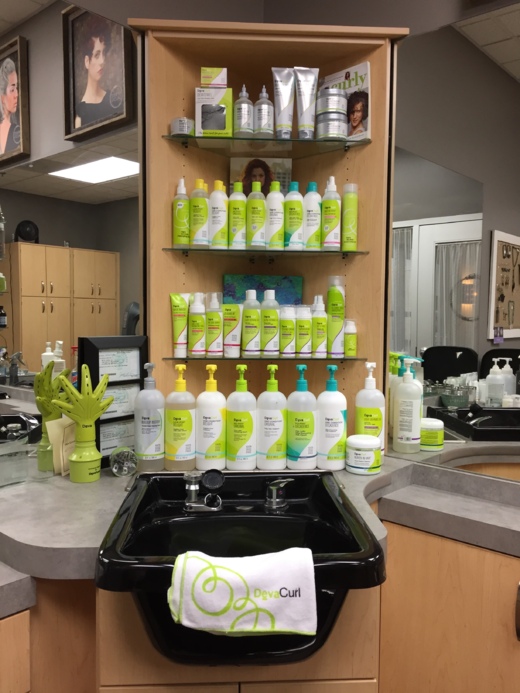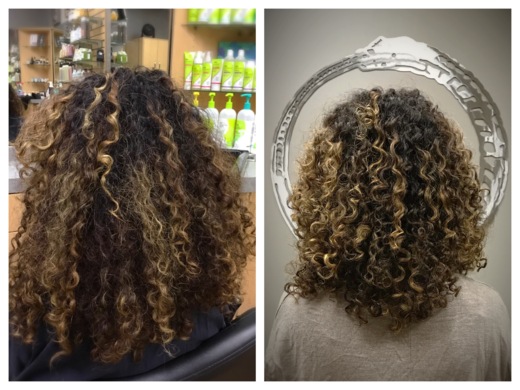 510 NW 10th Avenue
Portland, OR 97209
Infinite Salon
Portland, OR
Since moving into Portland's Pearl District in May 2015, Infinite Salon (located inside Sola Salon Studios at 510 NW 10th Ave, Suite 11) consistently creates head turning looks. A friendship started in the late '90s between Nate and Jessica now transforms into a dynamic salon partnership bringing infinite possibilities to your hair needs. While the duo are not completely interchangeable, in their private studio their styles complement each other allowing the creative space for collaborating; giving you an unforgettable experience the first time and every time. Services are available by appointment only and gratuity is included in all pricing. Not sure what services to schedule? Set up a consultation with the stylist of your choice for professional guidance on your head-turning look.
---
Our Certifications
---
Devacurl Services
DevaCut
This revolutionary cutting technique was designed for all natural textures, from wavy to super curly. Hair is sculpted curl-by-curl, while dry, in its natural state. This service includes a transformation service.
Pintura Highlighting
This award-winning technique was designed to add gorgeous, light-reflecting highlights to all natural textures. Pintura Highlighting offers the perfect harmony and balance to waves and curls giving brilliance and dimension to beautifully compliment your DevaCut.
DevaCurl Transformation
From wavy to super curly, the beauty of this service is the customized design for every client. This luxurious process begins with a healthy botanical cleanse and condition, followed by a styling and coaching session for at-home curl care.
---
---
Reviews
Janna really understands curls!
Service Received:
Pintura Highlighting, DevaCut
I recently saw Janna for a deva cut and color! She really transformed my curls and the color we did is the best my hair has ever looked. She took the time to understand my struggles and addresses why I was struggling with my hair and set a real goal for getting my hair to be manageable for me at home. I really appreciate her attention to detail for both my haircut and my new color.
Best Haircut Ever!!
Service Received:
DevaCut
Had my curls Deva cut by Janna and they look the best they have ever looked! For years I have hated my curls and straightened my hair but since finding out about Deva curl my hair has never looked better! I highly recommend Janna.
My hair has never looked sooooooooo good
Service Received:
Super Curly DevaCut
I have super long super curly hair and it was a mess coming in. I hadn't found anyone who could help me with my curls or even give me a cut that I didn't hate completely afterwards! Janna took the time to help me understand what my hair was missing and need for my curls to bounce and not look horrid as well as gave me THE BEST haircut I've in my 29yrs!
Janna is amazing
Service Received:
DevaCut
My curls have never looked better and my haircut looks amazing
Highly Recommend
Janna totally saved my curls! They are so happy and so much healthier, and I never would have found out about DevaCurl without her!
Gorgeous Curls!
First haircut in my life that I did NOT cry after! Jessica listen to what I wanted and executed it beautifully. My curls have never looked so bouncy, defined, or glossy!! 110% would recommend!
Five stars is an understatement
I wore my hair straight most of my life, a couple years ago I decided to get rid of the flat iron and let my curls be. Nate has been taking care of my curls for years now and he is absolutely phenomenal! He always takes his time when dealing with my curls and makes sure I always leave happy. I don't trust anyone else with my hair, keep up the amazing work Nate!
Happy Curls = Happy Girl
I have been seeing Nate (Nathaniel Morris) off and on for 5 years now. The results are in: My hair behaves and is so much happier when Nate works his Deva Curl magic on me. I have strayed and gone elsewhere at times..... only to return to this curl guru's knowing hands. Thank you for taking such good care of this girl's curls!!!
Jessica is a goddess
I live in Denver and come to Portland several times a year. This time I was determined to get a true curly cut and Jessica squeezed me in. She is perfection! My curls are do happy ! I will continue to have my hair pampered by her! ❤❤❤
Amazing cut
My 13 year old has the thickest corkscrew curls imaginable. We just moved to Oregon from Texas, so we needed a new stylist. Jennifer did an amazing job. She went curl by curl, explained how to use all the products, and helped my daughter have more confidence in her curls. The cut looks great, and she made a 13 year old smile!
My hair is in good hands with Jessica
I was real lucky to find a Pro like Jessica. I was spoiled when I lived in VA to have a Deva Curl salon in walking distance from my home. My move to Portland left this "kinky curly" girl scared about my hair care prospects. So to have Jessica (a fellow ex Eastcoaster) nearby and her awesome skills, is a great treasure. Whether it is just a trim or playing with styles, I have never been dissatisfied. She's also got a work ethic to admire. She takes pride in her work and wants you to be satisfied with her work and your hair.
Highly Recommended
After leaving my deva stylist in NY who I loved beyond words I searched PDX for the best deva stylist I could find. Jessica was absolutely amazing. She listened, gave me loads of advice and a great cut and color. I had been overdue for a cut and color and needless to say my hair needed some rehab. Jessica saw to it perfectly and got me on a schedule to ensure my curls are never lacking but also within budget. On a side note Jessica is tons of fun at the salon and really easy to talk to!
SHOW MORE REVIEWS
---