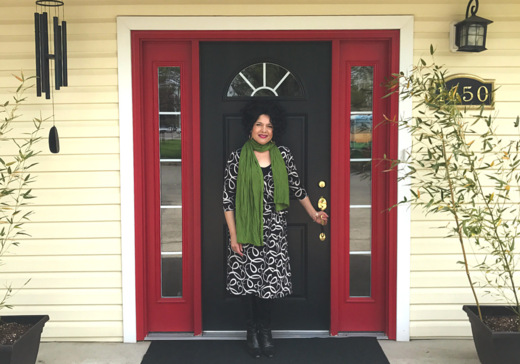 1650 NE 18th St
Gresham, OR 97030
WELCOME TO SALON DE LUNA Where a Fabulous and Fun salon experience awaits you. As a curly girl myself, along with most of my clientele having curly to super curly hair, I have been very passionate about sharing my knowledge and expertise with the curl texture we were given. My continued education has been a big part of staying current in our evolving world of Curly Hair. I chose to go to the ''DevaCurl'' Academy in New York City, were the education was Stellar, the training focused on advanced hair cutting, highlighting along with there ''Signature Transformation Service'' that will rejuvenate and restore your curls. As a DevaCurl ''Inspired Stylist'' I'm excited to meet you and help you create your perfect curls. For an Appointment, call Cathy De Luna 503-313-9125
---
Our Certifications
---
Devacurl Services
DevaCut
This revolutionary cutting technique was designed for all natural textures, from wavy to super curly. Hair is sculpted curl-by-curl, while dry, in its natural state. This service includes a transformation service.
Pintura Highlighting
This award-winning technique was designed to add gorgeous, light-reflecting highlights to all natural textures. Pintura Highlighting offers the perfect harmony and balance to waves and curls giving brilliance and dimension to beautifully compliment your DevaCut.
DevaCurl Transformation
From wavy to super curly, the beauty of this service is the customized design for every client. This luxurious process begins with a healthy botanical cleanse and condition, followed by a styling and coaching session for at-home curl care.
---
Stylists at this salon
Cathy De Luna
Deva Advanced Stylist
Be the first to review this stylist.
DevaCut
Pintura Highlighting
DevaCurl Transformation
Learn more
---
Reviews
An experience for curls
I have extremely curly hair and Until I started coming to Salon Deluna I never experienced a "great" haircut! I have learned to embrace my curls with help from her knowledge and her hair products! Her kindness and care make every appointment a good experience!
---