Salon St. Jacques
Eugene, OR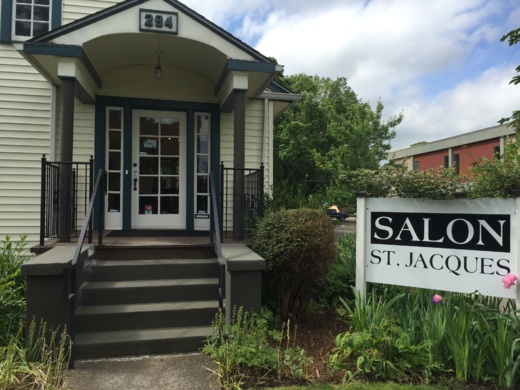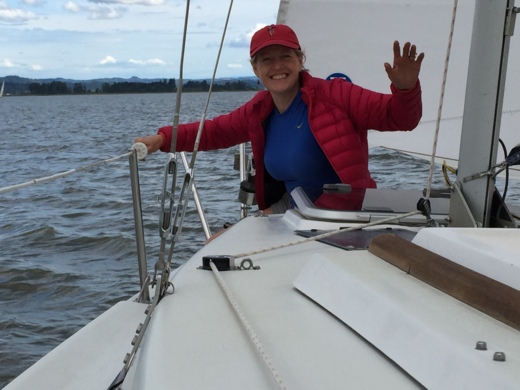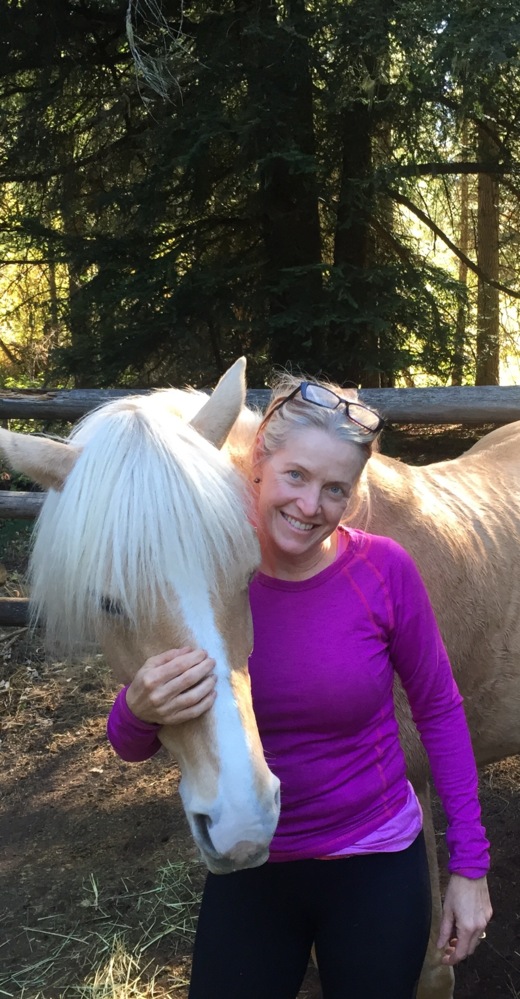 294 West 11th Avenue
Eugene, OR 97401
Salon St. Jacques
Eugene, OR
Always could cut curly and wavy hair .Ever since I discovered DevaCurl products and the cutting technique my clients are raging about their curly hair ! Thank you DevaCurl
---
Our Certifications
---
Devacurl Services
DevaCut
This revolutionary cutting technique was designed for all natural textures, from wavy to super curly. Hair is sculpted curl-by-curl, while dry, in its natural state. This service includes a transformation service.
Pintura Highlighting
This award-winning technique was designed to add gorgeous, light-reflecting highlights to all natural textures. Pintura Highlighting offers the perfect harmony and balance to waves and curls giving brilliance and dimension to beautifully compliment your DevaCut.
DevaCurl Transformation
From wavy to super curly, the beauty of this service is the customized design for every client. This luxurious process begins with a healthy botanical cleanse and condition, followed by a styling and coaching session for at-home curl care.
---
---
Reviews
Best hair experience ever!
Service Received:
DevaCurl Transformation, DevaCut
Price:
$76-$125
I have been searching for a hairstylist for my whole life, no joke! As all you curly hairs can agree!!! Laurie is fantastic! The stars aligned perfectly for me today, I am so happy I could cry! She fit me in, and I couldn't be happier! She is not aloud to move or retire! I have found my forever stylist! Thank you Laurie!
OK stylist - HORRIBLE service
I have struggled with the rating for this review for a while, but I think it's finally time for me to write it. First off, I have super curly dense ringlets, which makes finding a hair stylist a headache. I have had pretty good experiences with Deva Cuts in the past in different cities, so I decided to come to Laurie despite some of her bad reviews. Overall, my haircut wasn't awful, but it wasn't up to par with most of the other Deva Cuts I have received. It came out very choppy with one straight line of layer through the middle of my head, causing two sections and an almost mullet like appearance, but not unbearably bad. When she finished cutting my hair, she literally said "huh usually this cut doesn't look so triangley" which is the bane of curly hair existence, and honestly made me lose quite a bit of confidence in her. However, the main reason why this review is a one star review though is due to her behavior. Laurie frequently walked away in the middle of my cut. If she said ANYTHING to me before she did it, it might not have been that big of a deal, but she treated me like I didn't exist, and didn't say a thing. She is mid cutting my hair, and someone walks in asking to buy a Christmas wreath (this was in early December), and without a word to me she drops my hair, walks away, sells this person a wreath, chats for a few minutes about some holiday party they are both going to, then comes back and continues cutting. Maybe 5 - 10 minutes later her cell phone starts ringing in the other room, and she again drops my hair and walks away - no "excuse me" or "One second" or "I'll be right back", literally nothing to acknowledge she's walking away. What makes this worse is that I can clearly hear her conversation and it's about her dinner plans, where they should order out to and who should be responsible for picking it up. It irked me that she walked away in the middle of a cut for a personal phone call. This happened two more times during the initial cut process for various reason. The kicker though, was when she was washing my hair. Mid-shampoo someone who apparently typically cleans her building walked in with a question, saw she was busy and said "Oh, I'll just give you a call later!". Laurie said "No that's fine we can talk now", and then walked away WITH MY HAIR FULL OF SHAMPOO hanging over the super uncomfortable sink. She was gone for about 2 - 3 minutes and my neck was killing me. Then she comes back, still talking to the women, and begins washing out the shampoo. STILL talking to this women she proceeds to put shampoo in my hair AGAIN, then makes the comment, "Whoops! I already shampooed your hair, oh well at least it will be super clean!" and proceeds to massage the shampoo into my hair again (side note - my hair was clean, I shampooed that morning, so it's not like this was necessary). The housekeeper lady asks for the key to the building, and Laurie WALKS AWAY WITH MY HAIR STILL FULL OF SHAMPOO AGAIN!!!! I'm incredibly annoyed at this point, but don't have many options so I sit there. She comes back, washes the shampoo, then proceeds to add shampoo AGAIN, and makes the comment "oh my, I think I shampooed your hair three times, but that's ok!" \- which by the way it's not because curly hair drys out incredibly easy so shampooing it three times in a row is definitely problematic. At this point the housekeeper left, and there were no more distractions/her walking away without comment for the rest of my experience here in the salon. The kicker that absolutely annihilated any opportunity for her to get more than 1 star? She charged me an extra $20 because my cut took 30 minutes longer than normal. I didn't complain then, because I honestly just wanted to be done with this women, but really if she hadn't walked away from me 6 times and shampooed my hair THREE times, it probably wouldn't have taken so long. This women has some knowledge in cutting curls, but absolutely no knowledge in customer service. I honestly cannot believe she is still in business, and I left that appointment feeling bewildered, frustrated, and like I was an inconvenience.
Great stylist!!!!
I found Laurie through the Devacurl website. I have been going to her for a year and I am always happy with my cut and color. She is so nice and really listens to what I want. Definitely worth the 45 minute drive to her salon.
Long to Short
Laurie is amazing. I had very long curly hair, which she trimmed for me in the Spring for the first time. It turned out great. Recently, I decided to donate my curls and go with a short cut. She helped me follow all the guidelines for donating. And cut my curls to look exactly as I hoped for short hair. She knows her curls!
Fabulous experience getting my first Deva Cut
I had my first DevaCut experience with Laurie and I was very happy with the outcome! She's really nice and very knowledgeable. I'd been growing out a pixie when I discovered the method and became really excited about the whole process. After reading the DevaCurl website and researching the techniques on various online forums I knew I wanted a DevaCut and I knew it would be a wonderful experience, I was not let down. My hair looks better than it ever has since I've learned to embrace my natural curls. I will definitely be returning for future haircuts! Thanks Laurie, you're awesome!
Best haircut I've ever had.
I found Laurie after moving to a new city and looking for a stylist on the Devacurl website. This is by far the best haircut I've ever had in my life. Lots of stylists will say they know how to cut curly hair, but they really don't. Laurie truly knows what she's doing with curly hair. And, I learned so much about how to get the best out of my curls in my appointment with her. She also had the Curl Girl book which I read while sitting under the dryer and learned a ton from. I'm never going to anyone else for a haircut again.
took time to give me just the cut i wanted
This was my first time with a Deva-trained stylist - actually, the first time I ever had a professional haircut! I was never willing to trust anyone else with my curls, but wanted to keep it long for once. Laurie taught me new tricks and kept tweaking until I had exactly the cut I wanted. Amazing!
SHOW MORE REVIEWS
---