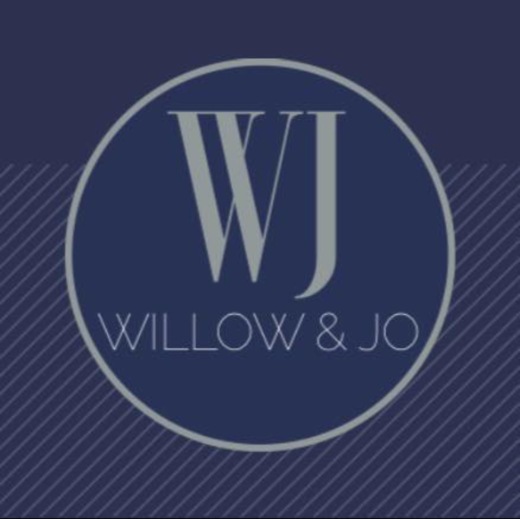 200 East Side Blvd
Muskogee, OK 74403
More information coming soon! In the meantime, contact the salon with your questions and/or take a look at their website.
---
Our Certifications
---
Devacurl Services
DevaCut
This revolutionary cutting technique was designed for all natural textures, from wavy to super curly. Hair is sculpted curl-by-curl, while dry, in its natural state. This service includes a transformation service.
Pintura Highlighting
This award-winning technique was designed to add gorgeous, light-reflecting highlights to all natural textures. Pintura Highlighting offers the perfect harmony and balance to waves and curls giving brilliance and dimension to beautifully compliment your DevaCut.
DevaCurl Transformation
From wavy to super curly, the beauty of this service is the customized design for every client. This luxurious process begins with a healthy botanical cleanse and condition, followed by a styling and coaching session for at-home curl care.
---
---
Reviews
Becky is the bomb!
Service Received:
DevaCut
Price:
$51-$75
Becky did an awesome job. I was very happy with my hair.
First Deva Cut, many more to come!
Becky is one of the best stylists I've ever worked with! I was already shocked that there was a Deva stylist in my town, and after seeing the reviews I had high hopes that I'd found someone I could trust with my curls. And she did not disappoint! She was sweet from start to finish, explained what she was doing and asked for feedback to make sure I was okay with each step. She got to know me and what I wanted with my hair, showed me what she had in mind and let me lead the way with products and style. I'm usually passive when it comes to my hair appointments, but I so appreciate her asking so she could make sure it's what I wanted. I'd recommend her to anyone and already can't wait to see her again!
Curl magic!
I drove about 40 miles to Becky Thornton for my devacut and my experience could not have been better. Becky took time to listen to my hair goals and was very informative about my curly hair and the devacurl products that would help me get my perfect curl. I appreciate the time she spent with me explaining the process during the cut. Not only is she sweet and an absolute darling, but she is SKILLED! I will be recommending Becky to all my curly friends and I'm looking forward to my next appt!
Horrible cut
Minus one star
Best Haircut and Service Ever
Becky Thornton is a knowledgable and personable DevaCurl Stylist. She gave me the ins and outs of my haircut as she did it. She explained the cut, the products and the styling and care of my hair so I could understand and follow her advice. I would recommend her to anyone and everyone. She is worth the drive to Muskogee. Thanks, Becky! You're the best stylist I have ever experienced yet in my 60 years of life. The only one that has understood my curly head. THANKS!!!
Totally worth it!
I took my daughter to Becky to get her Deva Cut today. She did a fantastic job. She took her time and explained everything. My daughters hair looked much better.
Great service!!!
I highly recommend a Becky! She did a fabulous job with my hair. I will be back again. I love my deva cut.
I don't regret a single thing!
I've always had long hair that kind of pulled my wavy curls down so when I made the decision to donate it I wanted to find a stylist who would cut my hair and keep shrinkage in mind, something I was concerned about with a stylist not used to cutting anything curly. Becky did exactly what I wanted, asked me questions, discussed what she was doing and recommended products I can use on my now shoulder length hair. It was a great experience and I'll be back soon!!
Finally No Fear!!!
Becky cured my ptsd about being a curly girl and getting a haircut! I have never walked out of a salon and loved my hair and felt great about myself. I usually have to wait till it grows out and just get trims! I'm now rocking a Fabulous short cut with confidence! Who knew a curly girl could do that! I'm beyond amazed with Becky's skill!! I am a loyal customer now! I have been a devacurl devotee for four years and this stylist only further elevated my experience! She was such a blessing to me right before my grad school interview!
Great Service for a great price!
I got my very first devacut by Becky and I love it. She made time to explain the process and was very informative and devacurl and which products would help best without acting like a salesperson. It was a nice change from the regular haircuts I've been getting that like to thin out my hair normally and I'm definitely planning on going back!
BEST STYLIST HANDS DOWN!!!
Becky is AMAZING!!! She surpassed all my expectations and I highly recommend her! If you want someone who will genuinely listen to your wants and can actually deliver those results then Becky is the stylist for you!! She is very knowledgeable, friendly, and talented.
Best Decision
Becky was hands down the nicest, most informative stylist I've ever been to. This was my first Deva Cut and it won't be my last! She took the time to explain every step in the process and really communicated with me about what I was wanting and executed it perfectly. She explained the products and application as well which was great to see since I'm newer to the curly girl method. I would recommend her to any curly girl needing a new style or just a great hair cut with a friendly stylist.
Great Deva Cut!!
Becky knows exactly what she's doing! She explained and took her time to make sure it was exactly what I needed and wanted. I drove from Greenwood AR to get this Deva cut and will be making the trip again, many times!
She knows what she's doing!
Margaret (Becky) did a wonderful job on my hair. She was very thorough. I was so glad I drove 45 miles for her to cut it! I would highly recommend anyone with curly hair in eastern Oklahoma to find a way to get to Becky for your next hair cut. I know I'm going back!
Great cut, curls lots more!
Margaret(Becky) did a fantastic job. Explained each step and really brought my curls out!
SHOW MORE REVIEWS
---