Studio Wish Salon
Twinsburg, OH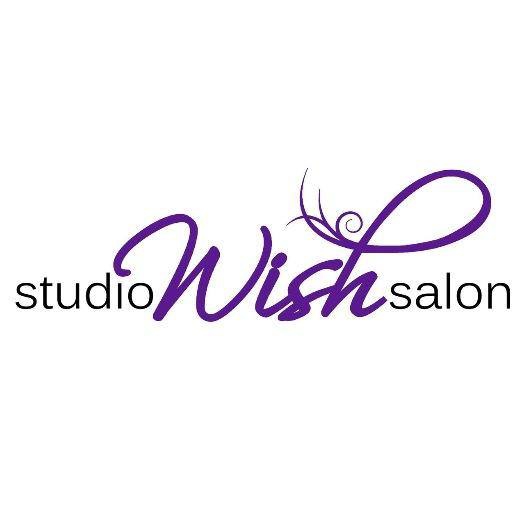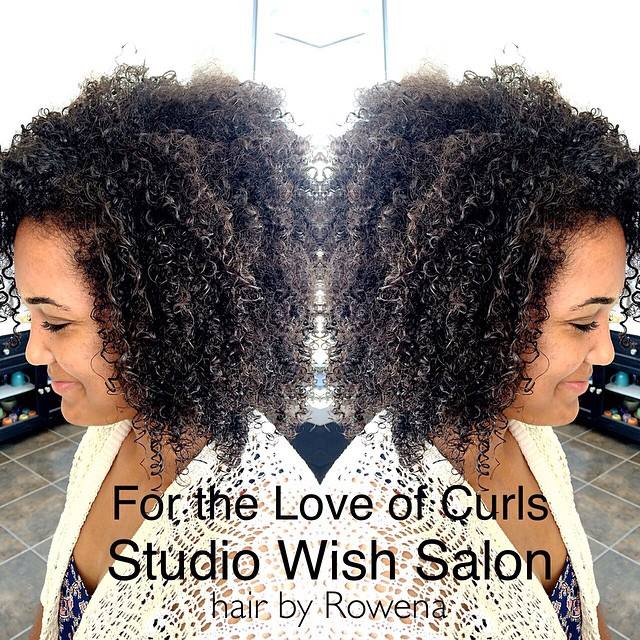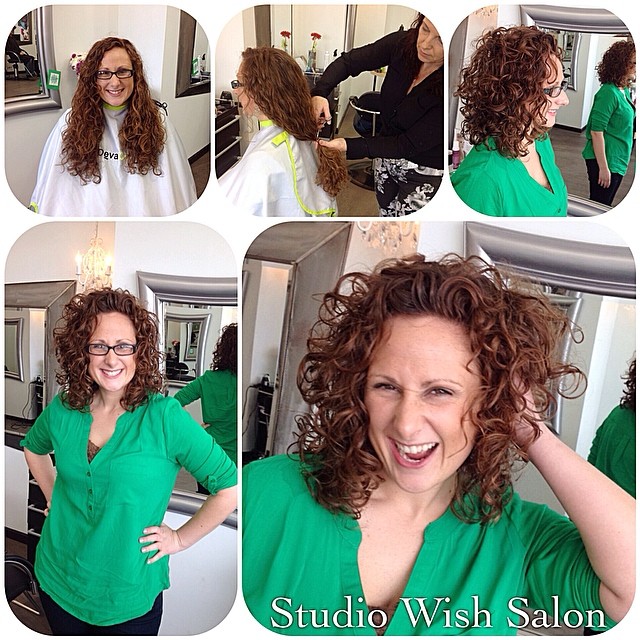 8922 Darrow Road
Twinsburg, OH 44087
Studio Wish Salon
Twinsburg, OH
Studio Wish has 2 stylists with 6 years of Deva Curl experience and recently had a full Deva Inspired training class for all of our stylists. 6 total stylists trained in Deva Curly Girl cuts!!! Our team loves what we do and is grateful for all the education provided to them in every aspect of color, cut, and design. We committed to exceed the expectations of our guests and our community, to always be focused on loving our guests and creating a sublime experience in beauty from the inside out. Utilizing Passion and education, we are here to help you get your glamour on and to have fun doing it.
---
Our Certifications
---
Devacurl Services
DevaCut
This revolutionary cutting technique was designed for all natural textures, from wavy to super curly. Hair is sculpted curl-by-curl, while dry, in its natural state. This service includes a transformation service.
Pintura Highlighting
This award-winning technique was designed to add gorgeous, light-reflecting highlights to all natural textures. Pintura Highlighting offers the perfect harmony and balance to waves and curls giving brilliance and dimension to beautifully compliment your DevaCut.
DevaCurl Transformation
From wavy to super curly, the beauty of this service is the customized design for every client. This luxurious process begins with a healthy botanical cleanse and condition, followed by a styling and coaching session for at-home curl care.
---
---
Reviews
WISH I COULD GIVE 10 STARS
Service Received:
Super Curly DevaCut, Pintura Highlighting
Price:
$175+
I went to Rowena for the first time to get a devacut with blond picture highlights on my 3c/4a hair. I was so impressed by Rowena's knowledge of African American hair and her amazing personality. Her shop was beautiful and I received margaritas, cookies, and a complementary hand massage as my color processed. Rowena listened and made sure I got exactly what I wanted. I get complements on my hair everywhere I go!
I'm amazed
Service Received:
DevaCut
Price:
$76-$125
I thought driving an hour and a half to go get my hair cut was a bit crazy, but I was wrong! Angie took the time to find out about my current hair care routine and what I wanted my hair to do, and then SHE MADE IT HAPPEN. I'm talking about DAY THREE hair that still looks good enough to wear it down while out of the house. I'm speechless, and I will be back to her over and over again.
So engaging and helpful
Service Received:
DevaCut
I got at first deva cut and had Mahlaina as my stylist. She did a phenomenal job. She was extremely helpful and easy to talk to. She gave me so many tips to help style and control my curls. She really spent the time to get to know my curls so that I would be satisfied with my cut. I will be going back for sure because I have never been this happy with a haircut. And I had never felt more comfortable with a stylist.
Rowena is a Diva of the DevaCurl
Service Received:
DevaCut
Price:
$76-$125
Rowena has inspired all her stylists to train in the Deva methods. She inspires everyone! She's thoughtful and in tune to what your wants and needs are to give you the perfect Deva Cut. She goes out of her way to make sure that you feel like a Diva when you leave.
Just Watch Her!
All you have to do is watch Angie--she LOVES this concept, and what she does. She gets so into it, and it's fun to watch her. Plus, she gets it...she's a "curly girl" too. Great precision, great appreciation for us curly girls, very product knowledgeable and LOVES to create...and she's very sweet. :)
Excellent Deva Cut
I travel a little over 90 minutes to this salon because Angie Cunningham does an incredible job. The entire salon is pleasant and comfortable. Plus, for those of us looking for this...it is gray friendly.
SHOW MORE REVIEWS
---