Tah Tah Studio
Charlotte, NC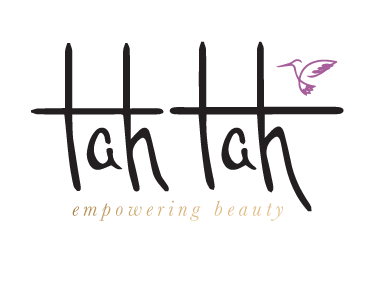 2727 Selwyn Ave. Suite 206
Charlotte, NC 28209
Tah Tah Studio
Charlotte, NC
A professional hair and makeup artist for more than 20 years, Heather Richardson´s work has garnered the attention of the beauty, fashion and film worlds. Tah Tah -Todd and Heather- evolved out of the combined creative forces of Heather and her husband Todd. Heather´s philosophy and experience is reflected in her signature makeup line. Tah Tah is designed to empower the everyday woman to look naturally fabulous without having to exert much effort. The line is designed to enhance one's features and accentuate natural beauty through education. Heather's willingness to share her knowledge is evidenced by the customers who frequent her boutique in Charlotte, NC. While she certainly keeps busy production career, she always makes time for her clients and offering makeup lessons. She trained at the world renown Joe Blasco Hollywood Makeup Academy and her work has been seen on the pages of Vanity Fair as well as film. Heather has taken her passion and experience and put it into every signature product in the Tah Tah line to give all women access to approachable high quality make-up.
---
Devacurl Services
DevaCut
This revolutionary cutting technique was designed for all natural textures, from wavy to super curly. Hair is sculpted curl-by-curl, while dry, in its natural state. This service includes a transformation service.
Pintura Highlighting
This award-winning technique was designed to add gorgeous, light-reflecting highlights to all natural textures. Pintura Highlighting offers the perfect harmony and balance to waves and curls giving brilliance and dimension to beautifully compliment your DevaCut.
DevaCurl Transformation
From wavy to super curly, the beauty of this service is the customized design for every client. This luxurious process begins with a healthy botanical cleanse and condition, followed by a styling and coaching session for at-home curl care.
Bounce Back Treatment
This service begins with Buildup Buster® Micellar Water Cleansing Serum for a rejuvenating deep cleanse, followed by a luxurious hot or cool mask treatment application for moisture or strength. This service concludes with a customized styling session.
Heaven In Hair Divine Deep Condition
This unique hydrating deep conditioner is infused with rich, moisturizing butters like cupuacu, murumuru and coco butter. It's the essential therapeutic remedy for dry hair.
DevaCurl Updo and Styling
Your stylist begins with a transformation service, followed by a customized hairstyle for any occasion, from weddings to big events, or just for fun!
Super Curly No-Poo Transformation
Customized for super curly textures, this luxurious service begins with a healthy botanical cleanse and condition for ultra moisture, followed by a styling and coaching session for at-home curl care.
Super Curly DevaCut
This customized cutting technique springs from the DevaCurl foundational principles catering to highly textured, super curly clients. Hair is sculpted curl-by-curl, in its natural state, according to curl pattern, desired style, personality and lifestyle. This service includes a super curly transformation.
---
---
Reviews
Be the first to write a review.
---