Rapunzel Hair Studio
Tallman, NY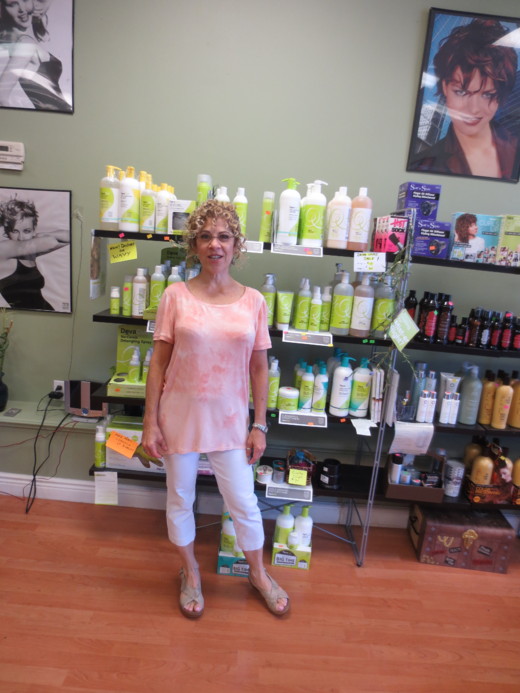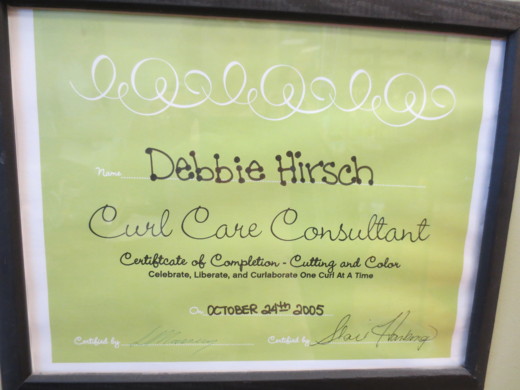 296 Rt. 59
Tallman, NY 10982
Rapunzel Hair Studio
Tallman, NY
Rapunzel Hair studio is a cozy,down to earth salon. We've been specializing in curly hair styling for Women, men, children since 2005. We exclusively use Deva products on our curlies and our towels are microfiber, (gentle on your curls) .We have herbal color(as well as others,and highlighting,hair-painting,and fun colors.We carry a full stock of deva products,and some are discounted too! We are an caring hair salon,who takes into consideration our customers needs to produce styles and cuts for their lifestyle.
---
Our Certifications
---
Devacurl Services
DevaCut
This revolutionary cutting technique was designed for all natural textures, from wavy to super curly. Hair is sculpted curl-by-curl, while dry, in its natural state. This service includes a transformation service.
Pintura Highlighting
This award-winning technique was designed to add gorgeous, light-reflecting highlights to all natural textures. Pintura Highlighting offers the perfect harmony and balance to waves and curls giving brilliance and dimension to beautifully compliment your DevaCut.
DevaCurl Transformation
From wavy to super curly, the beauty of this service is the customized design for every client. This luxurious process begins with a healthy botanical cleanse and condition, followed by a styling and coaching session for at-home curl care.
---
---
Reviews
My Curly Hair Loves Her
I moved away from NY and have not been able to find a stylist that I love, in SC. Fortunately, when I was visiting, Debbie was able to fit me in. My curls look fantastic! I'll be making appointments to coincide with every trip to NY. Thanks for bringing my curls back, Debbie!
The Curly Hair Expert
Debbie is the best hairstylist. She understands curly hair since she has curly hair herself and follows the Deva way to handle all kinds of curls. I have been having my hair done by Debbie forever and it always looks great. I have fine curly hair that I like to sometimes wear straight. I can wear it curly or straight and it looks good. She listens to you when you tell her what you would like done. She shows you how to do your hair so it looks good even when it's not being done in the salon. Deb is a hair problem solver and everyone that walks out looks great! Most of her clients never leave her even if they move. I know people that will travel 2 hrs. or more to go to Deb. She is always up-to-date on the latest products and techniques. She's the best curly hair stylist but is great with straight hair as well, with the best prices. Everyone loves her!
I LOVE Debbie & Rapunzel!
I love this salon! She taught me all about my curls and how to love them! I embrace them now instead of dreading them! I learn something new everytime I go in! Debbie and Wendy are awesome! City cuts without city prices!
Debbie is the curly hair expert.
I've been getting my hair done by Debbie for 20 years and my hair looks just as healthy as it did when I first started going there. Debbie is current with all the newest hair cutting techniques and keeps all her customers looking fabulous! Her prompt professional service and warm friendly atmosphere makes her hair studio the best around.
Great experiance
I have fine,curly hair,and am always afraid of having too much cut off. Debbie listens to me ,and cuts just the right amount.They have all the Deva Products too.Im very happy(and so is my hair)
Good
I have been to Debbie at least two times now. She is great with very curly hair like her own, but my cherub curls turn into boring waves when she cuts my hair. I cut my own curls most of the time with better results. She's very nice and very reasonable in price, so if you have really curly hair, try her out!
Best hair salon
Debbie has been cutting and highlighting my hair forever. She understands curly hair as well as straight. Don't know what I would do without her.
SHOW MORE REVIEWS
---