Filament Hair Salon
New York, NY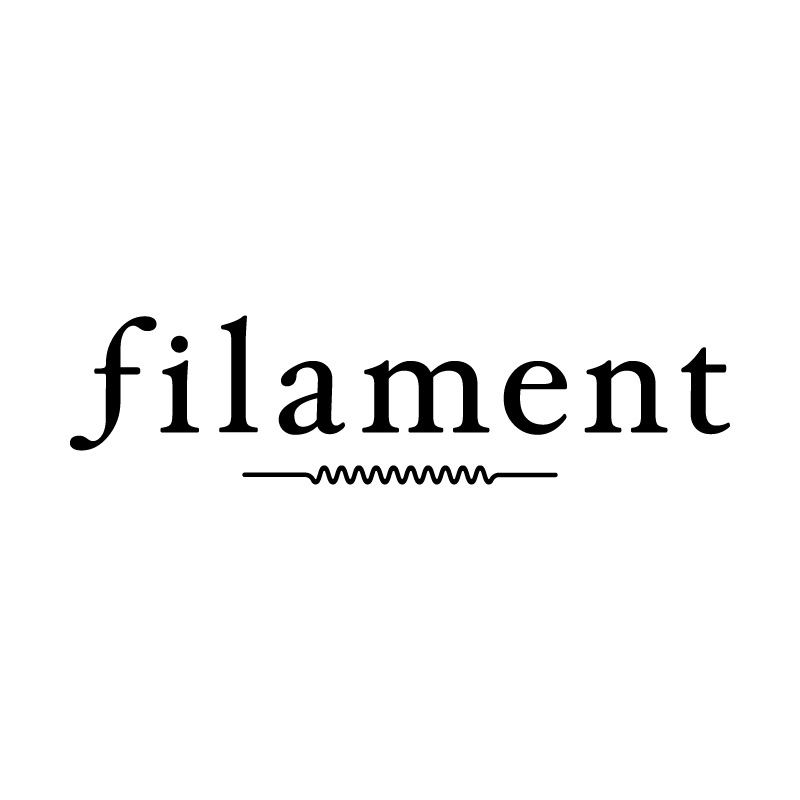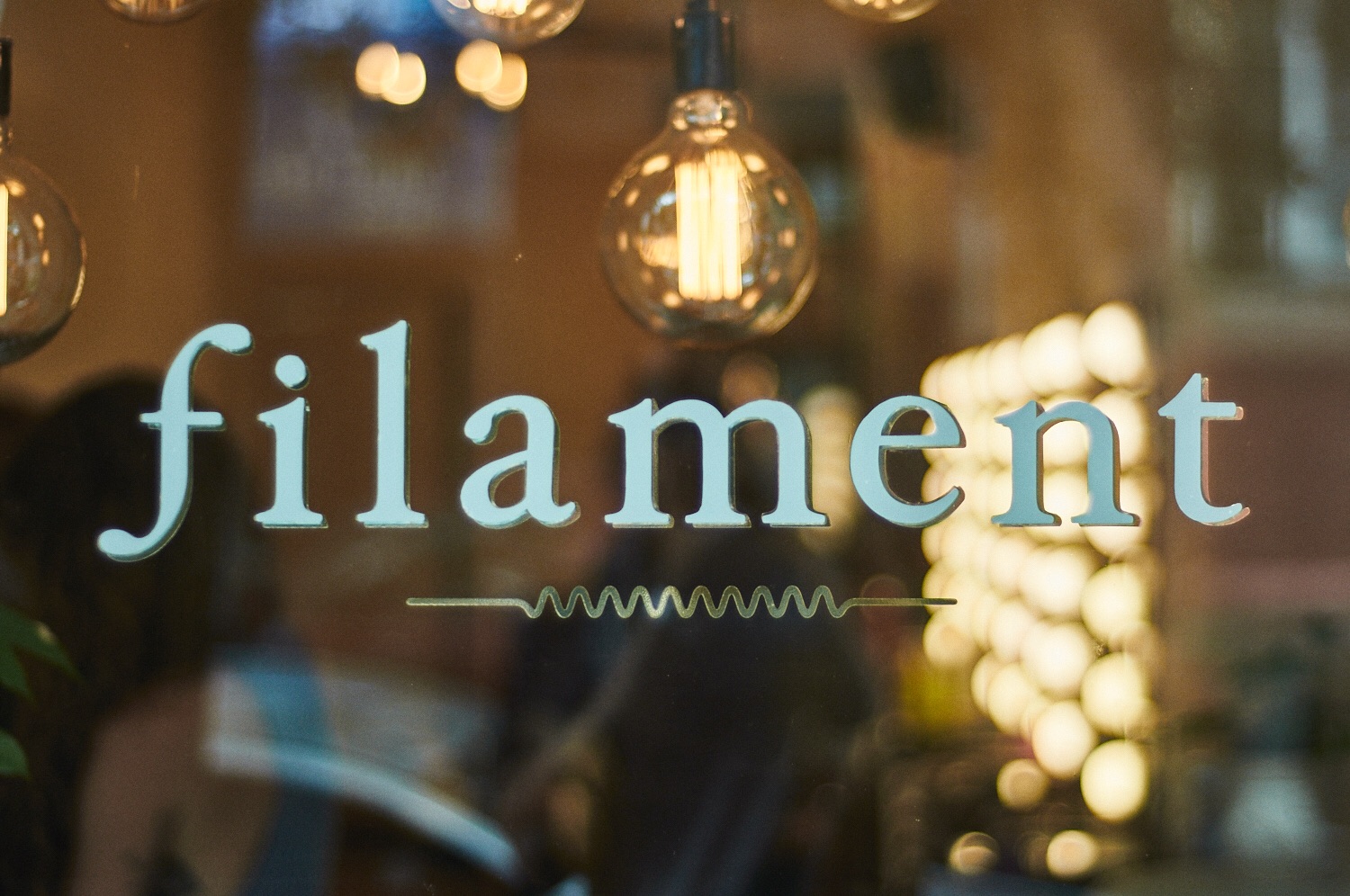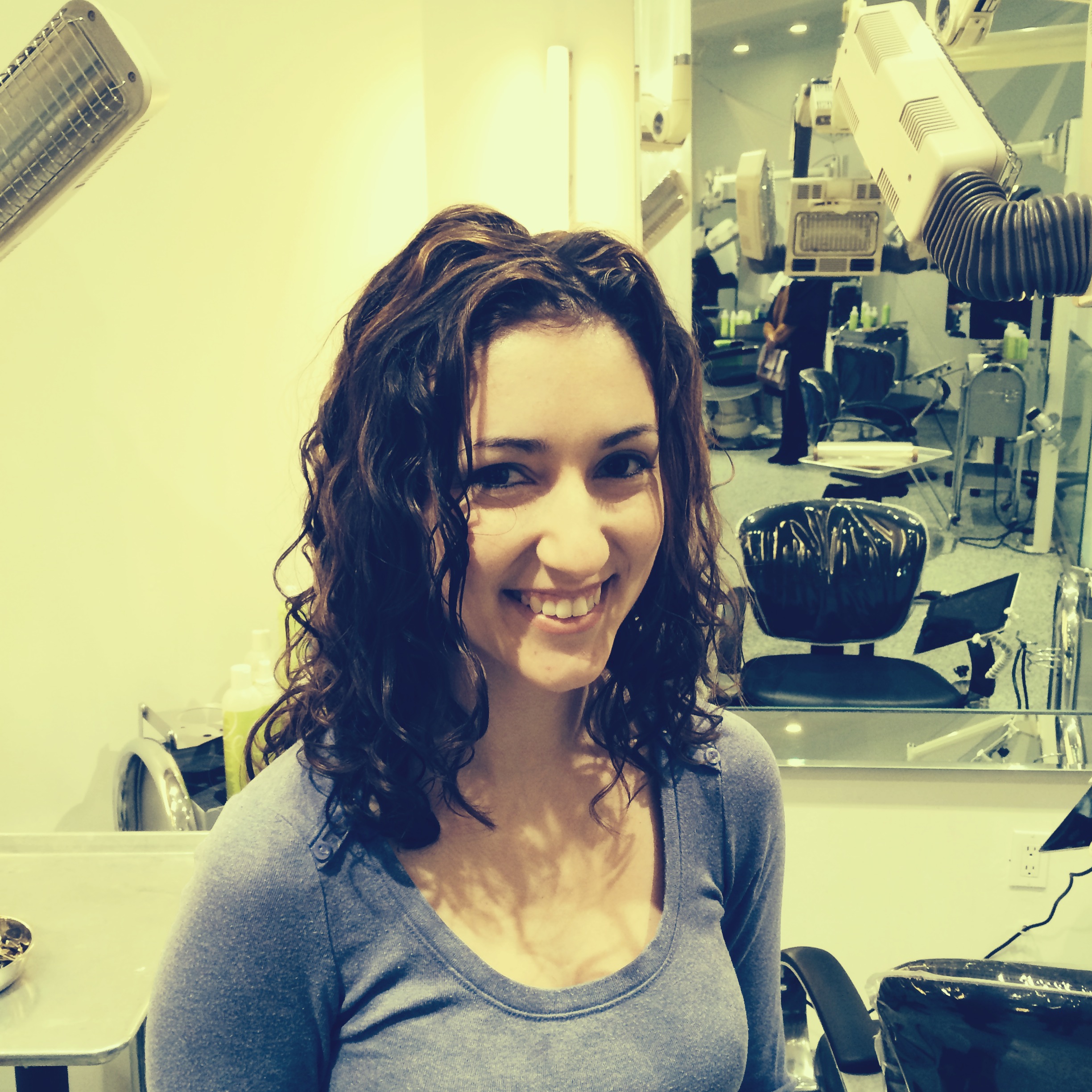 A certified stylist is here
336 E 5th Street
New York, NY 10003
Filament Hair Salon
New York, NY
---
Our Certifications
---
Devacurl Services
DevaCut
This revolutionary cutting technique was designed for all natural textures, from wavy to super curly. Hair is sculpted curl-by-curl, while dry, in its natural state. This service includes a transformation service.
Pintura Highlighting
This award-winning technique was designed to add gorgeous, light-reflecting highlights to all natural textures. Pintura Highlighting offers the perfect harmony and balance to waves and curls giving brilliance and dimension to beautifully compliment your DevaCut.
DevaCurl Transformation
From wavy to super curly, the beauty of this service is the customized design for every client. This luxurious process begins with a healthy botanical cleanse and condition, followed by a styling and coaching session for at-home curl care.
---
---
Reviews
In Love With My New Hair!!!
Service Received:
DevaCut
Price:
$76-$125
Alexandra and the rest of the team made me feel so welcome. She absolutely transformed my hair, like HOW!! My hair has never looked better. And I finally know a proper hair routine that doesn't cause my hair to frizz. THANK YOU!!
Kadri gives you what you want
Service Received:
DevaCut
Kadri is the most chill yet sweet and attentive hairstylist I have ever had in my life. Kadri listens to what you want and gives you her feedback. She took time to cut each curl and didn't rush it. Even if she was the only one manning the salon at that time. I had to start the New Years right by having a big chop. I am glad she helped me start right.
Kandri makes magic
Service Received:
DevaCut
Price:
$76-$125
After trying different salons, refusing to let stylists use thinning shears, I took a leap of faith and booked an appointment with Khadri. She worked her magic showed me a few tricks and my hair has never looked better. I've received many compliments from friends and strangers.
Dead or Alive
Service Received:
DevaCurl Transformation, DevaCut
it Only took 1 visit and Kandri changed my life! I was so depressed & embarrassed to show my my dead no life curls! She did her magic and I could never be so happy. All my friends noticed how beautiful my natural curls are! Thank you for making me feel so alive again! I'm officially a Deva Girl!
Alex transformed my hair!
Service Received:
DevaCut
Price:
$76-$125
I have been going to Alex for three years now to cut and style my hair. She taught me how to take care of my wavy/curly hair and really my experience with her has transformed how I think of and treat my hair. I always come away with a new bounce in my curls and loving my natural locks. It would take a lot for me to switch to someone else!
Great people, great cut!
Had A GREAT experience with awesome people and service! Lori gave me a great cut, spoke to me to make sure we were first on the same page and was completely welcoming, friendly, and detail oriented with my hair. Everyone at the salon offered great service to make this a wonderful experience in a cute and cozy environment... and at a GREAT price! I will come back to NYC just to have them cut my hair!
Love my new cut and highlights
I absolutely love my haircut and highlights that I had done a week ago. Alexandra doesn't rush when cutting my hair and the attention to detail shows. I'm so happy I found this salon!
Great cut! Nice People. A really great experience
I recently moved to New York and had to find a new hairdresser after twenty years. My sister and friend had been to Devashan. Jessica cut my hair. It's the best cut I've had for years. The instruction I got on how to use product was great. It was a fantastic experience.
Love the cut!
I've had my hair natural for a little while & it had grown out quite a bit but it had no shape. On our trip to NYC My sister Booked a cut for me. So I had my first Deva cut by Candace. She was so nice, professional & offered great advice on how to care for my hair. I absolutely love the cut. The whole staff was pleasant & accommodating. I will certainly book another cut when I'm back in the city.
AMAZING!
God Knows how many times I reschedule my apt! I was so indecisive, nervous, but overall SCARED! I had extremely curly hair and due to extreme Flat Ironing heat-damage I was left with wavy hair. I'm currently trying to get my curls back and not too interested in length and decided to go for a cut. the straight ends were driving me insane. I have always had my natural wet-hair-Dominican-haircut, so this Devacut was a HUGE! step up for me but I can honestly say it was WORTH IT! Alexandra was super friendly and took her time to explain a plan of action, she even recommended some products. It was my first time at Filament Hair Salon, but it will not be my last!
Awesome Sauce!!!!
I researched high and low for a hairstylist that truly understood curly hair like mine (losing curl patter due to heat damage and processing). Alexandra took her time to go over all of my concerns and to knowledgeably answer all of my questions. She is very good at her craft and super professional. An hour after I sat in her chair, I looked in the mirror and realized my hair could still curl-- my hair has not looked this good in years!! This was my 1st time at the filament salon and it is now my go to spot!! Thanks Alexandra!!!!!
Great experience
Alexandra gave me exactly what I asked for. Super sweet. Will be back.
Filament & Candace Rock!
I started my natural curly hair journey a year ago and I still had not reached my desired curly hair goals. That said, something had to change so after talking to one of my girl friends and further looking into DevaCurl, I came across this salon. Candace was my stylist and she was great! When I sat down we spent a few minutes talking about my hair...what I wanted, what I've been doing/using and she offered her opinion as well. I really loved that because I felt like she understood my curly hair struggle and knew exactly how to help me. She explained what she was doing to my hair and how each thing helped my curls that way I could do it at home. After just 1.5 hours with Candace my curls have looked so much better than they have in the 1 year I've been rocking them. My curls have shape, definition and barely no frizz. Go to this salon and see Candace, it's worth it. She's awesome & I'll definitely be going back to see her.
Alexandra gave me the best curly cut I have had in years!
Alexandra gave me the best curly cut I have had in years!
My hair's new place
I've only been natural for a few months, but I noticed that I was getting some bad split ends. I looked online for hair salons that deal with natural hair and found this place. Everyone greeted me and Candace asked me what I wanted to do with my hair. She did an amazing job with my hair, I only regret not asking her to cut the front part of hair shorter. I will be going there in the future while I am on my natural hair journey. Thank you.
My new salon!
I've always been complimented on my curls, but after a recent cut and color at another salon, my hair was a bit fried and all over of the place shape-wise. While it looked great straight, the hair was damaged and just a disaster when curly. I needed to fix it fast so I searched and found Filament and Alex. What a godsend! Alexandra treated my hair like gold and gave me a relaxing cut experience. I have never loved a cut more than this one. Everyone at the salon was so nice and the place is very warm and cozy. I now can safely say I have a new go-to place. Yay!
Gorgeous cut, great environment
After years of getting my hair cut and softened at a curly hair establishment in NYC I decided to stop perking and grow out my curls - my texture was all over the place and hair shape made no sense. I found Alexandra at filament and she made sense of my hair! I came out with a gorgeous cut that brought out the best in my natural curls - the styling has lasted for several days. I am definite making filament my go to spot and Alexandra my go to girl for a great cut in a friendly, cool environment.
A positive warm place
I recently chopped off my permed and heat damaged ends after a year of transitioning and went here to get a consultation from Alexandra. As I walked inside everyone smiled and welcomed me as if I was meeting with the girls for lunch. The consultation was very informative and filled with save-money tips. I followed up with a wash using the devacurl products and maaaaan let me tell ya the deva products on my hair felt refreshing on my scalp and smelled damn good. My over all experience was great. I didn't feel rushed into trying anything and loved that Alexandra is a curly girl herself (helps me to build trust knowing that she has narural experience dealing with curls) This is my go-to salon!
SHOW MORE REVIEWS
---
---