Utopia Salon and Day Spa
Westfield, NJ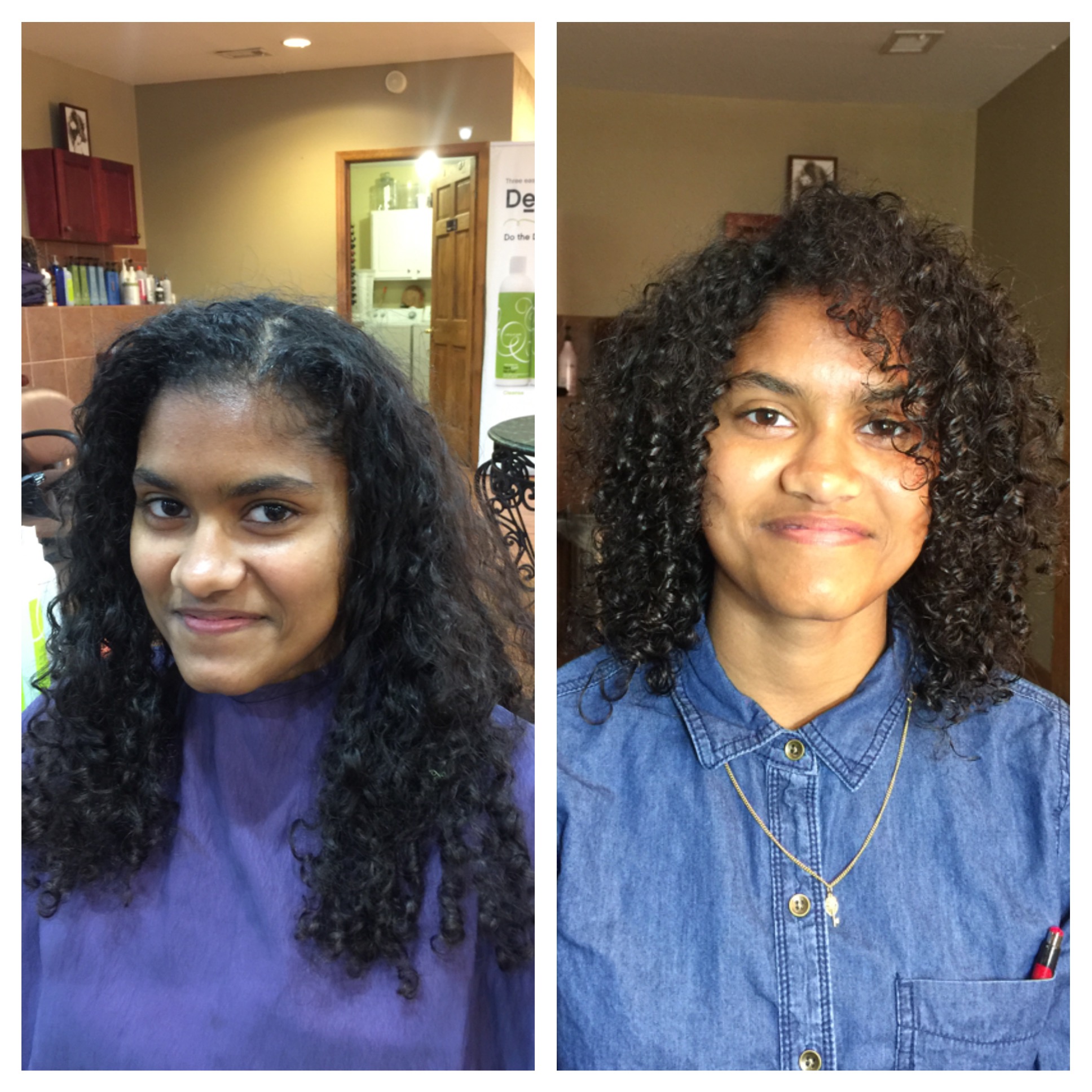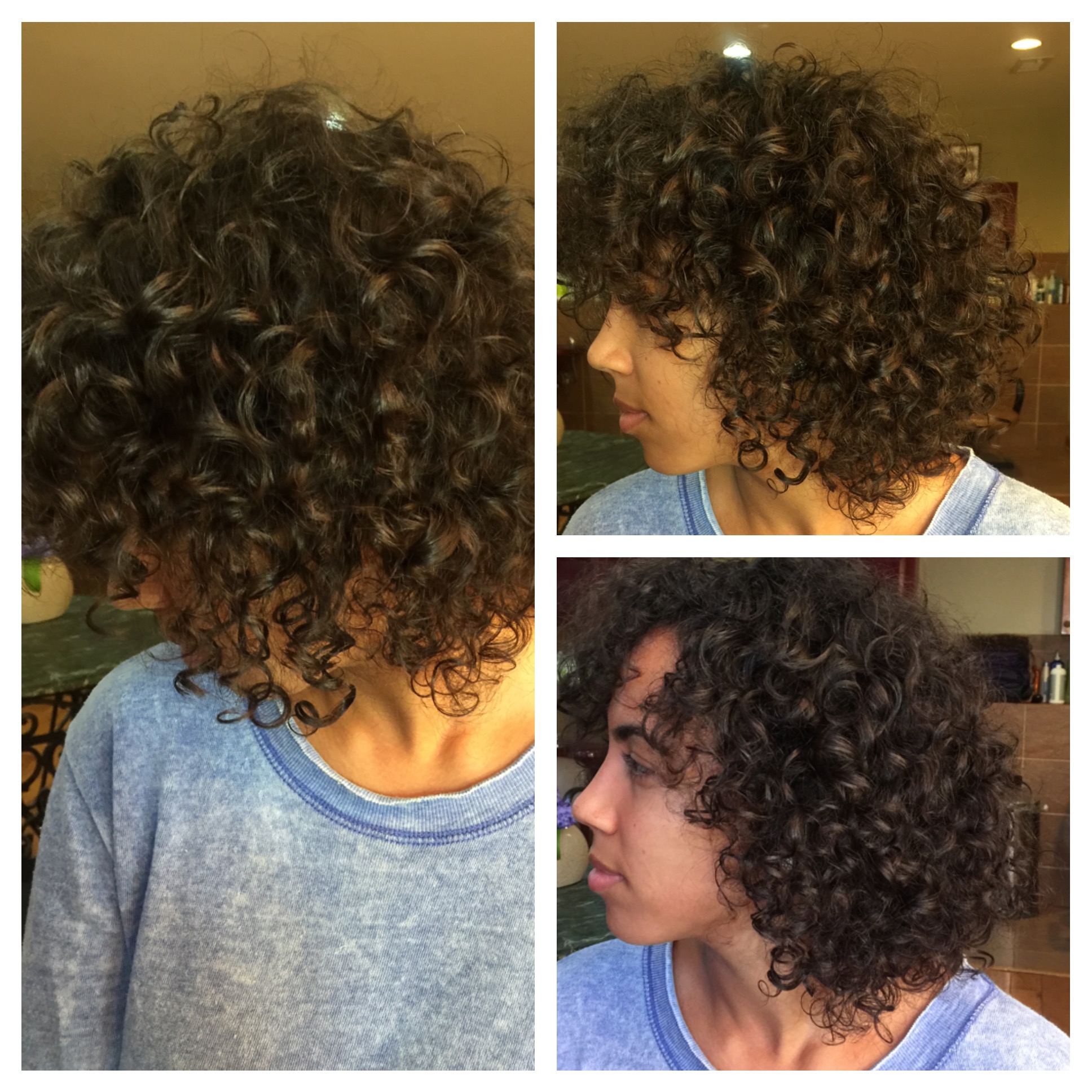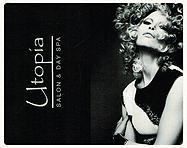 A certified stylist is here
349 East South Avenue
Westfield, NJ 07090
A certified stylist is here
Utopia Salon and Day Spa
Westfield, NJ
The most passionate salon in New Jersey to empower curly population to love and embrace their curls!! Changing the world ONE curl at a time
---
Our Certifications
---
Devacurl Services
DevaCut
This revolutionary cutting technique was designed for all natural textures, from wavy to super curly. Hair is sculpted curl-by-curl, while dry, in its natural state. This service includes a transformation service.
Pintura Highlighting
This award-winning technique was designed to add gorgeous, light-reflecting highlights to all natural textures. Pintura Highlighting offers the perfect harmony and balance to waves and curls giving brilliance and dimension to beautifully compliment your DevaCut.
DevaCurl Transformation
From wavy to super curly, the beauty of this service is the customized design for every client. This luxurious process begins with a healthy botanical cleanse and condition, followed by a styling and coaching session for at-home curl care.
Super Curly DevaCut
This customized cutting technique springs from the DevaCurl foundational principles catering to highly textured, super curly clients. Hair is sculpted curl-by-curl, in its natural state, according to curl pattern, desired style, personality and lifestyle. This service includes a super curly transformation.
Super Curly No-Poo Transformation
Customized for super curly textures, this luxurious service begins with a healthy botanical cleanse and condition for ultra moisture, followed by a styling and coaching session for at-home curl care.
---
---
Reviews
Awful experience
When arriving at the salon I waited for an hour in the chair with a cape on. The women who was doing my deva cut was way over booked. When she started to cut my hair dry she chopped it all off. I've had a deva cut experience before this and this cut was nothing like this. She cut my hair as if it was a normal hair cut. Decided to try this salon because of all the reviews. Big mistake. She cut all the length off my hair after I asked to keep the length. My daughter was supposed to get her hair done there also but I canceled because I could risk her hair being messed up as well. Awful experience not deva cut experience.
Excellent
Thanks to Joe , who did an exceptional job on my hair. Extremely detailed and took his time explaining the does and donts . What I should do to continue having these beautiful curls which were by the way, cut by him.
I've never loved my hair more!
Nubia is amazing!! Like an honest-to-goodness miracle worker! She took the time to get to know me and what I wanted and listened to my story about my curly hair journey. I honestly can't wait to go back again!! Thank you so much!!
First Salon Vist Since Transitioning
This was the first time I've been to a salon in years and it was a great experience. Nubia was very good and explaining how to work with my super curly hair (not sure what texture I am but I think i'm 4b or c). I now have a way to wash-n-go!
Love love love my hair!!
I've been looking for a change for my curls for a long time until I found this salon last year, and this is the second time i went and I wanted definition and volume and I got just what I wanted plus more Nubia is the truth, you tell her what you want and she really makes it happen!!! Soo if your looking for a place to treat your curls Utopia Salon it is!!! Great service
Love my hair!!!!
After researching the Deva cut and products for about 6 months; I found Utopia on the Devacurl website and decided to give them a try. Now, I have to be honest, I selected them after reading the reviews and because I have a combination of 4b/4c hair I assumed that they specialized in "ethnic hair". I called and got an appointment the same day with Nubia. When I arrived at the beautiful salon I was surprised to see all the stylist with straight hair
Devacut
I am extremely pleased with my devacut. Nubia is very sweet. She explained everything in detail. My cut is gorgeous. Beautiful salon with awesome staff. I already have another appt scheduled in 4 months. I also recommended a friend of mine.
Fantastic and lovely.
Utopia salon and spa is unique and spa is a wonderful place, I felt welcomed from the moment I stepped in. The whole staff is welcoming and wonderful you can see they all care for not only their clients in their chair but attend and watch each others clients as well to make sure no one runs behind and the clients are comfortable through and through, from making sure you don't dehydrate from the heat outside or under the dryer if your a curly girl drying under a hooded dryer. I made sure to book my next appointment before I left and because I got a discount of a spa service on my cut arrival of my haircut I'll definitely be checking out their spa as well for a pedicure at least because I peeped the station and man does it look inviting!
New Jersey #1
It's been an incredible journey and struggle my entire life with my unruly curls.Living here in Florida with heat and humidity and of course my curls can be a bit challenging.A friend of mine recommended a woman by the name of Nubia in Nj Westfield area who is amazing.All she said was words cannot discribe what this woman has done for her hair! I've did my research and surprisingly even here in Miami several salons have heard of her and follow her on social media.I booked a flight and was taken back completely by this beautiful salon.As I entered I was greeted by the staff had a beverage brought to be by a lovely liaison who escorted me to meet with Nubia. She was so professional and friendly and her passion for curls was unreal.I left it in gods hands and Nubias.She then began my Deva cut and the results were to die for! Now I see why people travel from all over to get an appointment with her. Her talent is above and beyond anything I ever encountered. It has been 2 yrs now and I refuse to have anyone even thing of touching my hair.Its not only a Deva Cut..it's a masterpiece !!Highly Highly recommend Utopia salon and Day spa! it's amazing!!
Nuria is Amazing!
I had the opportunity to be a model for the devacurl academy of NYC for their Art of Texture course. I didn't know I could fall in love with my hair again, but I did! This cut is amazing! I got the volume i wanted and my hair never looked healthier. She listened to me wanting BIGGER, healthier hair. I learned so much from Nubia that I will take with me to take better care of my hair. She is a great educator and stylist ♡
The best of the best!!!
After my regular stylist moved out of state several years ago, I was on a hunt to find a place that would make my very curly hair look great! After several unsuccessful attempt, I found Utopia Salon through the recommendations of a women I knew with great looking curly hair. I booked my first appointment with Nuvia and I been coming back ever since. I have always been trilled with how Nuvia has managed to make my awful hair look Amazing!!! My two daughters also love this Salon (they are 20 and 15) we had used others stylists here and I can speak from experience that all of the stylist at UTOPIA SALON are quite wonderful and very knowledgeable. The shop is clean, modern, and the entire staff is very friendly. Coffee, tea, water are always available for the customers.
Frankenstein Haircut!
Seems like these other reviews are either people being paid to write nice things or people who never had a "true" Deva cut! I switched from Ouidad to Deva about 3 years ago, so I am familiar with both ways of cutting and styling. I originally went to Utopia because they are supposedly the "Curly Hair Gurus" come to find out they are nothing of the sort. First off, the front desk is as rude as can be. No confirmations, when I arrived she spoke like I was beneath her. I received a hodgepodge of Deva and Ouidad. Seeing how they sell both, they should probably stick to one or the other because this FRANKENSTEIN haircut I received is ABSOLUTELY HORRIBLE!!! Needless to say, I will not be returning to this place ever again
Curly hair heaven at Utopia
I was so exited at the same time. I found Utopia online and read the reviews. Nothing but positive reviews, so I decided to book an appointment with Nubia. My experience was wonderful. Great staff and beautiful salon. Parking that was a available that was a plus. Nubia was awesome.. She did such a excellent job with my deva cut. She knew exactly what I was looking for with my deva cut. She educated me on how to wash,condition,and dry my curly hair to what products are best for my curls... Love her for theses words "YOU HAVE TO LOVE YOUR CURLS" . I booked my next appointment with Nubia. Too all my curly headed Girls. This is the place to go. See you soon Nubia and thank you for the great experience. I left Utopia feeling beautiful and very much happy with my deva cut.
FABULOUS
Cannot say enough good things about Nubia and Utopia Salon. The facilities are beautiful and clean, and the staff is very welcoming and friendly. Nubia is a wealth of knowledge for all things curly. She cut and shaped my very curly hair perfectly, and recommended excellent products and a new routine. Booked my next appointment before even leaving the salon. Wonderful experience!
Absolutely Phenomenal
I had been contemplating where to go to get a Deva Cut for many months and I was almost about to book an appointment at the Devachan salon in New York, but then my friend from high school recommended that I go to Utopia Salon and Day Spa and ask for Nubia. Let me tell you, it was the best decision I ever made. Not saying the stylists at Devachan couldn't have done such a great job, but Nubia did SUCH a wonderful job. I suffer from hereditary hair thinning, so although my hair was long it was very thin and my scalp was visible in some areas. After explaining to Nubia my story and what I would like out of my Deva Cut, she knew exactly what to do and cut my hair curl by curl. It's so bouncy, my curls are so much more defined, and it looks SUPER THICK. Nubia is so talented, and, along with Luis, they showed me how to care for my hair from washing it, to drying it, what products to use, how I should sleep, how to refresh my curls, you name it! If you are looking for someone to give you the best Deva Cut of your life, you don't have to travel all the way to New York. Nubia Suarez is the woman to see, and I don't think I'll ever go to anyone else!
AMAZING
Utopia Salon has the best DEVA stylist !! Saved me a trip to the city and was really worth it !!
UnReal!
Finding Utopia Salon and Day Spa truly changed my life.I am a curly girl who suffered the majority of my life from childhood with my hair looking all hope.I've been to endless stylists,tried every product.I was recomended by a co worker to go to UTOPIA.Utopia has changed my entire life.The dedication that shines through their work left me speechless PURE TALENT my hair never looked like this in my entire life.NUBIA and Lori showed me how to embrace my curls,Their true passion SHOWS !! My DEVA CUT is Amazing!!!I walk the streets and get stopped and complimented on a daily basis. My self esteem has soured and I owe it all to Utopia.#clientforlife!
Best place on earth!
My experience from beginning to end at UTOPIA was truly amazing.From the welcoming dedicated staff,to the incredible Deva EXPERTS! Not only did I Get a DEVA CUT to die for by Nubia Suarez but the time that was spent with me on educating me on how to get the most out of my curls!I was introduced to DEVA products that I consider to be miricals in a bottle! Nubia is the most creative and talented Deva stylist I ever met.Hands Down TOP Salon In NJ
Omg
OMG! NUBIA IS HEAVEN SENT! I never experienced a DEVA CUT THE WAY NUBIA HAS!! NUBIA IS AN ADVANCED DEVA STYIST and It SHOWS IN HER WORK.I had my hair done in a few places in the area and there's no comparison!!
FANTASTIC
LOVE my Deva cut!! Nubia has amazing cutting skills and was really nice! She told me what products worked best on my hair, and gave me styling tips. Will only go to Utopia Salon for my curly girl needs!
Love it!
This was my first time getting a deva cut and I will never go back to a wet cut again! Highly recommend this place.
Very pleased
I usually go to the city for my haircuts and only get a deva cut but the commute was getting too much so I searched for a salon near me. One of my friends that also lives in Westfield recommended Nubia at Utopia Salon so I took her recommendation. Best decision ever! I loved the cut! She even did a little tutorial after she cut it, while she was washing and styling it, which reminded me of the city so it was awesome. I will definitely go back.
Best haircut ever
#1 Best in Salon for Curly hair
No thank you.
I went to a stylist named Nubia. She washed my hair, gave me a "deva cut". (Since when do you wash before a cut?!)Then she used all deva products. Once I was dry she proceeded to hair spray my hair to "give me volume". I walked out with "volumoise" frizz and $95 poorer.
SHOW MORE REVIEWS
---
---