Patricia Perry Salon
Westfield, NJ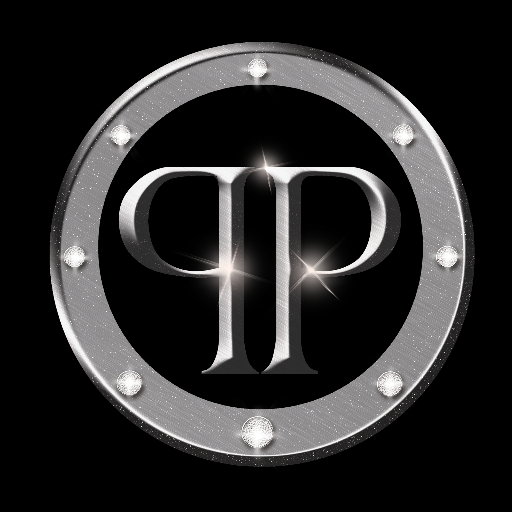 A certified stylist is here
302 South Ave East
Westfield, NJ 07090
Patricia Perry Salon
Westfield, NJ
The Patricia Perry Salon is proud to debut a staff that embodies every core value that the salon was founded on. All of our stylists are well versed in every aspect of the Beauty Industry, and exhibit an amazing sense of concept in the art of hair. For more information on any particular stylist, please feel free to contact our concierge to setup a complimentary consultation.
---
Our Certifications
---
Devacurl Services
DevaCut
This revolutionary cutting technique was designed for all natural textures, from wavy to super curly. Hair is sculpted curl-by-curl, while dry, in its natural state. This service includes a transformation service.
Pintura Highlighting
This award-winning technique was designed to add gorgeous, light-reflecting highlights to all natural textures. Pintura Highlighting offers the perfect harmony and balance to waves and curls giving brilliance and dimension to beautifully compliment your DevaCut.
DevaCurl Transformation
From wavy to super curly, the beauty of this service is the customized design for every client. This luxurious process begins with a healthy botanical cleanse and condition, followed by a styling and coaching session for at-home curl care.
---
---
Reviews
I LOVE IT!!!
Service Received:
DevaCut
Price:
$76-$125
Today wqs the today for my deva cut with Jen and she made the experience so much fun. I was excited about this new journey and I glad it started with Jen. I will definitely recommend this salon to my friends and family. Jen is AWESOME!! I love my cut and curls.
Love it!
Service Received:
DevaCurl Transformation, Pintura Highlighting, DevaCut
Price:
$175+
I've been going to Jen for Deva cuts and Pintura highlghts for almost two years now and I get tons of compliments on my hair! The shape and color just works so much better for curly hair than traditional methods. Jen is also fun to chat with while I sip my mimosa and get my hair done.
Fabulous experience!
I just went today to get my first Deva Cut. I'm so glad I chose this salon! From the moment you walk in you feel comfortable and welcomed. I was really nervous about getting this cut, and swore it wouldn't work for me since my hair was so damaged from flat ironing. Patricia did an amazing job on my hair and I've never seen my curls look so great. Not to mention she is very easy to talk to and she takes time to teach you how to really care for your curls. Amazing! I highly recommend this salon!
Jen is amaaazing!
Going to a new stylist can be nerve-wracking...but no need to be nervous because Jen is amaaazing! First, she really wants to know how you want your hair cut. She also explains the whole Deva Cut process because it's not your typical haircut. Spoiler alert: most of the cutting is done on your dry hair. Wow, right? If you finally want the haircut that takes your hair to the next level and really shows your hair at its best...book a haircut with Jen. Plus, she'll walk you through the exact Deva products you should be using for your hair's needs and curl type.
Jenn Mauntel is like no other!
I always enjoy my visits to Patricia Perry Salon, the staff are friendly and helpful, the environment is clean and chic, and there is no one I would trust more with my hair than Jennifer Mauntel. 10/10 would recommend.
Can't wait to come back!
Patricia was so funny and kind and made me feel so comfortable! I love the shape and can't wait to see my curls flourish more and more as I implement the tips and devacurl into my weekly routine. And I'm hoping to go back to get my prom hair and makeup done!
Great Cut
The mark of a great cut is how well it grows out - every single cut over the last year has grown out wonderfully!
Absolutely Love my cut!
I was definitely very nervous about getting my Deva cut but everyone at the salon made me feel comfortable and at the ease. I loved the experience and the outcome. I will be back soon for my second cut. Thank you for such a wonderful experience!!!
First Time & Will Defined Be Back!
It was great experience overall, and a very friendly atmosphere. Jennifer listened to my concerns and really made me feel comfortable. She did a great job with my hair!
Devacurl cut
1st time there and it was great! Mat and Patti who own the salon are so personal and really make you feel welcome. Jen cut my hair and finally someone who knows what they are doing! Not only funny and a sweetie but really knows what she is doing when it comes to curly hair and how to work with it and cut it. Prices are great. They give you a great discount on deva products for 1st time clients and they walk you through the correct way to use them for each hair type. No BS! Wonderful Place! HIGHLY RECOMMENDED!!!!!
Wonderful Salon and Staff
I have spent the last to days at Patricia Perry Salon. I had a Keratin and Color by Jennifer, who was fabulous, made me feel very comfortable, we chatted away so the time flew. ( I was in her chair for 3 hours for both processes) FYI: very pleased with the results. Today I had a deva cut with Patricia, her eagerness to please the client as well as to be sure you understand the process of how to use Deva products is outstanding. She is a terrific lady who never rushes the client, understands the clients wishes, and wants you to feel beautiful!!! A great experience!!! I will certainly be going back!
I'll never go back......to the flat iron.
Finally got sick of using a flat iron. Let hair go naturally but I wouldn't go out unless I put it in a hat or pulled it up until I had it cut (correctly) at Patricia Perry salon by Jennifer. I'll never go back ..... to the flat iron again.
They are a sweet treat!
First of all, changing my stylish is one of the scariest things I can do, but since I read all the great reviews they have, I took the risk that turn into the sweetest treat I've ever had for my hair. Jenniffer was amazing and the lady who did me cleansing (I don't remember her name but she was from Uruguay) was the sweetest. My haircut went just beyond my expectations and besides that they gave me advice on how to take care of my curly crown. Go with them, you will never regret it, I promise!
Best hair cut ever
This was not my first deva cut. But it was far superior to the ones I had previously. The knowledge of curly hair and of the products was fantastic. My hair felt and looked amazing when I left and I felt completely confident in Jennifer's ability. I will never visit another salon again. I'm in curly hair heaven.
Great haircut and training on the proper use of Devacurl products
I had a Deva haircut today with Jennifer at the Patricia Perry Salon. I was nervous and she immediately put me at ease....she is very down to earth. She listened to all my concerns and she understood what it was I was trying to achieve and she discussed how we would get there. She explained everything in detail about the haircut, as well as the proper way to use the Deva products, which I was not really doing correctly. The salon is very nice and everyone there was friendly and helpful. It was a very good experience for my very first Devacut....I will be back!
Love Love love
Great service and attention and they REALLY know how to style my curls. I got highlights as well and they were vibrant and gave my hair a whole new look. The best part is close to home. Keep up the great work
Love
Jennifer at Patricia Perry always takes care of me. She listens to what I want. I will never go to a different type of stylist. The deva cut is the best for curly hair. I have tried other curly hair cuts and they look good the first few days but a deva cut last looking good until the next cut. The salon and everyone working there is so nice. Patricia Perry Salon is a must if you live in New Jersey.
I finally love my curls!
I wasted way too many years fighting my curls and praying for straight hair. Then, I found Patricia. She worked and worked with me on products and styles and now I love my curls. I lost the frizz with Patricia's guidance (& patience), and Deva products. I get so many compliments on my "perfect" curls. And, after she got me through it, I gave her another challenge...my teenage daughter. No need to worry - Patricia's patience and fun vibe even won over the teenager. Now my daughter embraces her curls, too!!
Finally happy with my hair!
Where do I start…. If you have curly hair and think that it will NEVER look good….. Get over to the Patricia Perry Salon! Jennifer has not only transformed my hair, she has transformed the way I think about my hair. I kept my hair really short for years because I didn't know how to deal with it. Jennifer has helped me through the painful growing out process and has shown me step by step how to care for my hair. Now I get compliments ALL the time, people often say, "If I could have curls like you, I would go natural". The truth is you just have to learn how to take care of your curly hair. The process seems contrary to everything you have been taught regarding hair care. And when you get the deva cut and learn how to properly care for your curly hair you will be soooooo happy! I love my curls now (and so does my boyfriend!) and I wear them daily! The entire staff at Patricia Perry is awesome. Jennifer and Mara are the bomb!
Loved it!
I had a great experience at the Patricia Perry Salon! I am always nervous to get my hair cut but Patricia made me feel extremely comfortable. I love how my Deva cut came out, and definitely plan to come back in the future.
Fantastic!
Wow. Patricia is amazing. As is her team. She is talented, enthusiastic, and knowledgable. Besides that, she is a hoot! I know others have said this, but she really DOES go the extra mile to make each client happy. This is my second visit and the first cut was amazing and lasted 6 months!! And that time, she revised the styling until it was just what I dreamed and more than I could imagine. I have finally found someone who gets my hair!! Sing hallelujah!! Come here if you have curly or wavy hair. Patricia will make you look and feel like a million bucks!! (Even after a week or two, which is when your hair tells the REAL story. (You curly girls know what I'm taking about!!))
My hair fairy
I had my first ever Deva cut with Patricia a few years back, and was so impressed with her knowledge, her technique, and her enthusiasm to educated her clientele in all Deva hair care. She is so Knowledgeable on the proper Deva hair cutting techniques, and is always willing to go the extra mile to ensure the curly clientele hair happiness. I personally am Always happy with her services, and will follow her to wherever! Give Patricia a call, and make that appointment. You will NOT be disappointed.
Wouldnt go anywhere else for my curly hair cut and style!!!
Took me forever to find my curly hair guru. I found it and im staying. Patricia is the best!!
Love Patricia's styling techniques !!!
I have gone into NY City for a number of years to get my Deva hair cut. I then went to short curly hair style and couldn't find anyone in NJ to cut my beautiful curls the right way. And then I found Patricia!!! She fixed my crazy curly horrible hair cut and turned it into a beautiful curly new style. I was so happy when Patricia opened her new shop. It is beautiful and elegant and all about deva curls!! She takes care of my curls and teaches me about the new products that have came out by deva curl. Love, love, love Patricia!!
Lived up to every single review!
I initially went to the Patricia Perry Salon based on the reviews I read here online. Let me tell you, they lived up to every single one of them!!! I used to go to Devachaun in NYC when I lived there and have been trying to find a salon closer to home now. Well, It has been found! From top to bottom, I received the same high quality experience as I would if I was in a Devachaun Salon. Kudos to Patricia and Jennifer, you guys are what every Deva inspired salon should be modeled after
Fabulous Experience
I had my first Deva cut with Jennifer a few days ago and I am sold! First of all, Jennifer was wonderful. She took her time with me, explaining everything as we went along and giving me a thorough tutorial on how to use the Deva products. My hair looks fabulous! Jennifer said that with these products my hair would look just as good on Day 2 as it did on Day 1. I am now on Day 4 and my hair STILL looks great! I highly recommend anyone with curly hair to have Jennifer work her magic on you. Also, the salon is lovely and the staff very friendly and welcoming.
Love the shear creativity
I've had several DevaCurl cuts and what I love best about her is her creativity. I've had about 4-5 cuts with Patricia, some more a classic cut and some a funkier style cut. All times she really listens to what I wanted, talked me through my options and delivered adding her own flare to each cut. I love watching my curls play into each cut that she creates. She truly loves what she does and it shows in her work.
The best I've ever had!
This was the first time I got a DevaCurl haircut, and it was amazing. Jennifer was absolute perfection. She walked me through everything she was doing, and even complimented me on my scrunching and hair flipping gusto! My hair looks the best it has ever looked with the least amount of product, and I got some great tips for taking care of my hair at home. All the stuff she did I can easily do myself, which is a big big plus. I never figured it was so easy. After 27 years of searching and dreading going to a new stylist, I found the holy grail! I can't wait to go back!
Patricia works magic!
Patricia really knows curly hair. I have been going to her for 12 years and my haircuts only get better and better as I switch up the styles. I receive a TON of compliments and curly haired girls always ask me how I style my hair. My first response is to get a great Deva haircut from Patricia! She gives me a haircut that makes my curls happy and is easy to style and revive from day to day. She taught me how all the Deva steps to styling my hair and how to use the products. Can't wait for my next haircut, it's always a pleasure.
Love Patricia's work!!!
Myself and my two teenage daughters have been getting Deva cuts with Patricia for years. All three of us have curly hair but we have different type of curls, different length, different hair type. Patricia doesn't have one cut for all. She works with YOUR hair rather than trying to fit you into a particular style. We never had anything less than superb cuts and wonderful experience overall.
Love my cut! Love the environment! Love Patricia!!
This is my second DevaCut...First time at Patricia Perry's Salon. A. If you've never had a DevaCut before, go get one now! Like air for life, DevaCut is essential for every curly girl! B. If you're local, Get your cut done by Patricia! She's knowledgable, personable and amazing at what she does! I will definitely be going back...I've found my new salon closer to home!
SHOW MORE REVIEWS
---
---