DaShell Downtown
Las Vegas, NV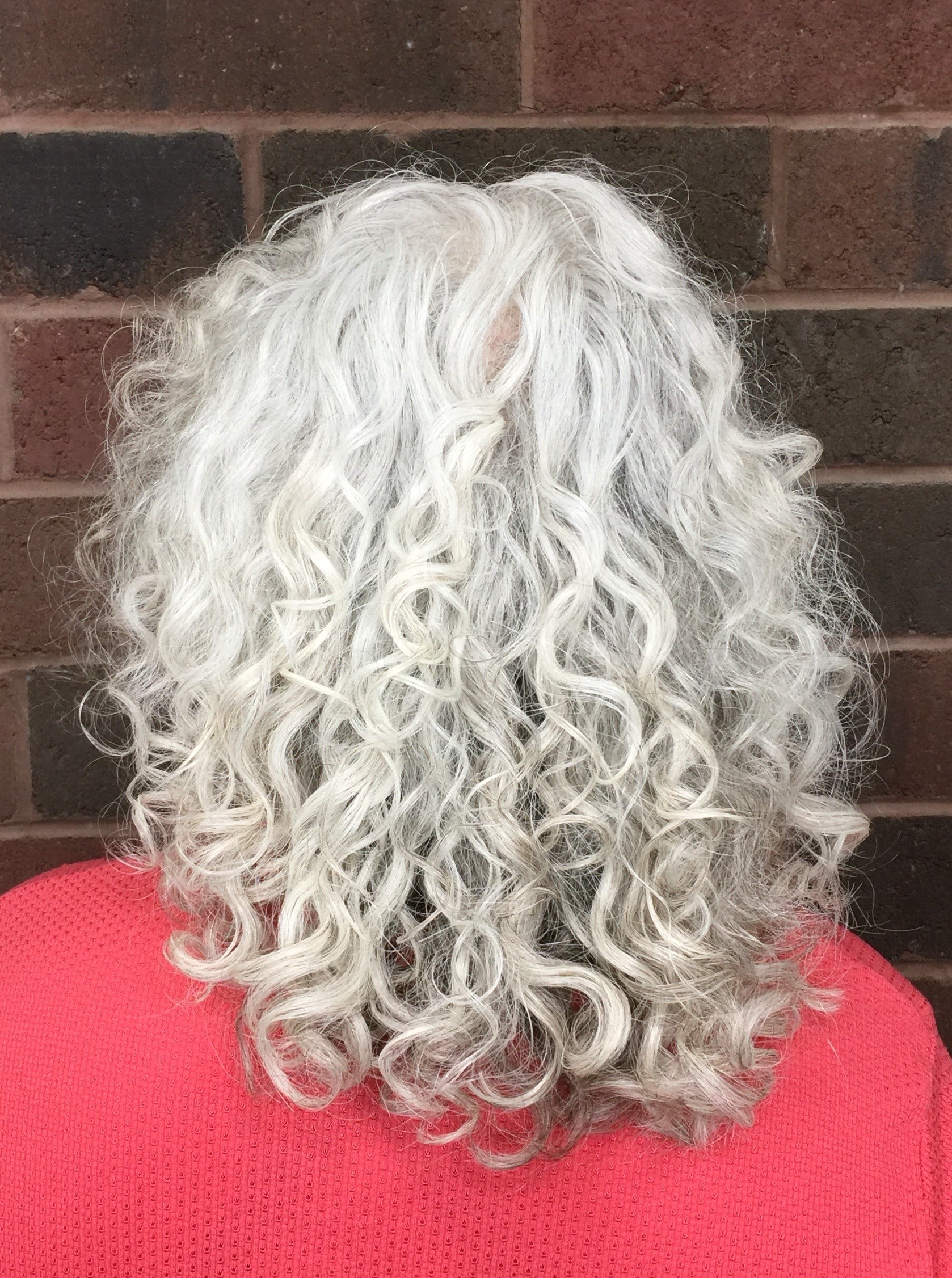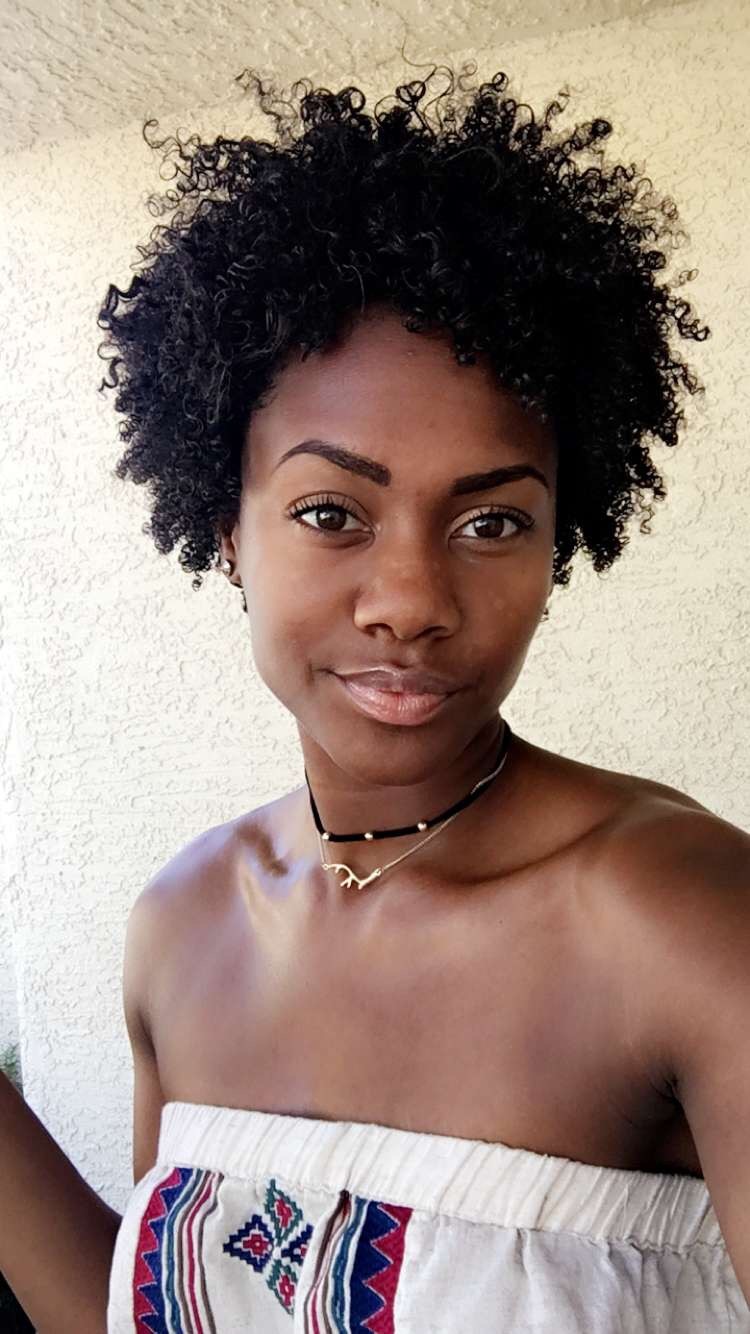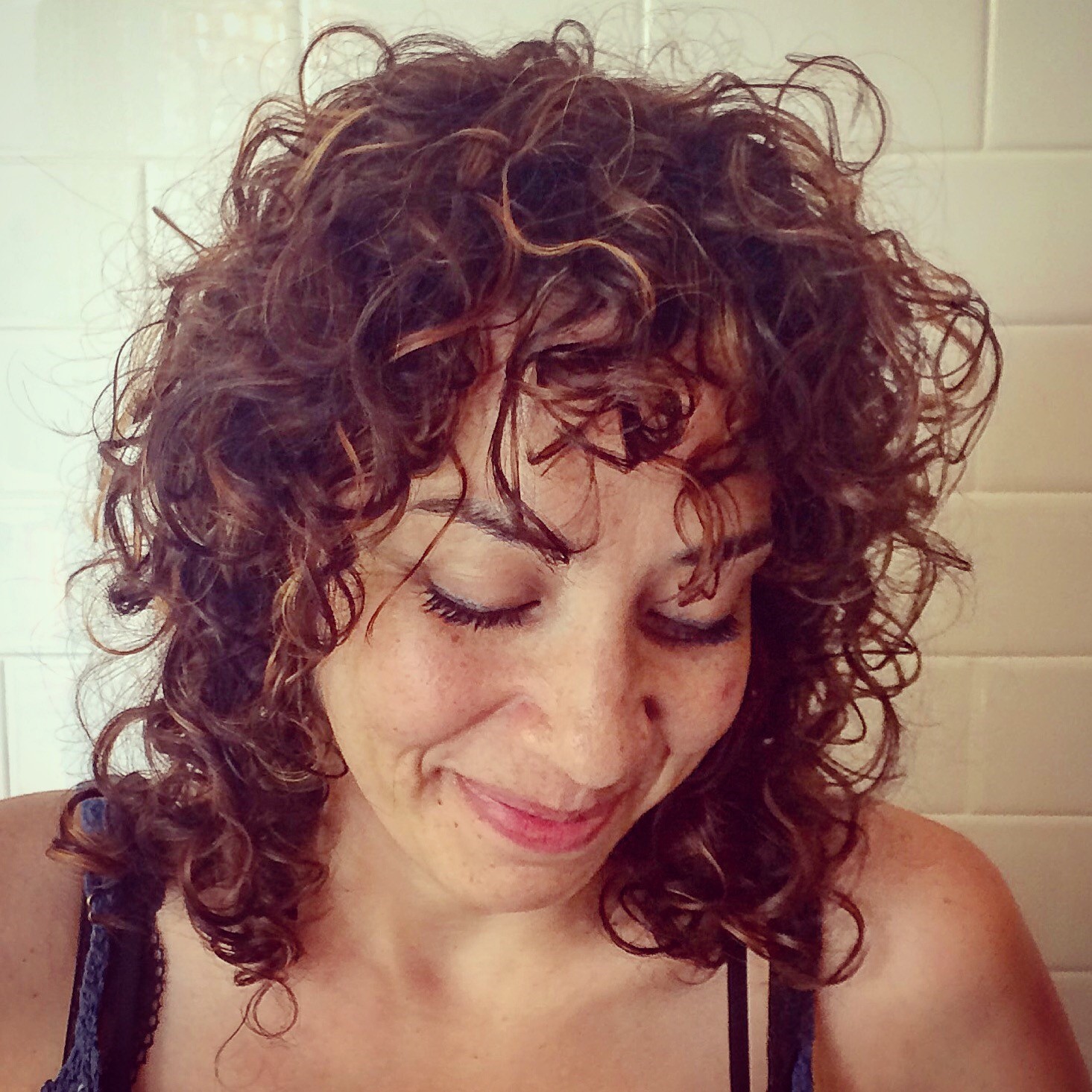 A certified stylist is here
1237 S Main St
Las Vegas, NV 89104
A certified stylist is here
DaShell Downtown
Las Vegas, NV
As a curly girl myself, I understand what it feels like to grow curly hair! I want to provide great services for YOU and your curls​. The curly client hasn't been heard and I am ready to Listen! Located in historic Downtown Las Vegas, schedule yourself an appointment and lets show the world that curls really do have more fun!
---
Our Certifications
---
Devacurl Services
DevaCut
This revolutionary cutting technique was designed for all natural textures, from wavy to super curly. Hair is sculpted curl-by-curl, while dry, in its natural state. This service includes a transformation service.
Pintura Highlighting
This award-winning technique was designed to add gorgeous, light-reflecting highlights to all natural textures. Pintura Highlighting offers the perfect harmony and balance to waves and curls giving brilliance and dimension to beautifully compliment your DevaCut.
DevaCurl Transformation
From wavy to super curly, the beauty of this service is the customized design for every client. This luxurious process begins with a healthy botanical cleanse and condition, followed by a styling and coaching session for at-home curl care.
---
---
Reviews
Go see DaShell!!
Service Received:
DevaCut
I have been seeing DaShell for over a year now and each time she does an amazing job!! I love my curly hair now. Previously I had been straightening my hair for ~10/12 years and had lots of damage. After my Devacuts and using the right products my hair has transformed to something I never thought possible! I love the personalized care that you get when seeing DaShell too!! She sends follow up texts after your cut to see if you still love it after you have had the time to wash and style it on your own. I have never experienced that kind of care from stylist before!! If you are in Vegas (or visiting) and want a cool low-key environment to get your hair cut AND awesome conversation while getting personalized care... go see DaShell!!!
Great Experience !
Service Received:
Pintura Highlighting, DevaCut
This was my first Deva Cut, and it did not disappoint. DaShell was extremely thorough she explained every step of the process. She walked me through how to style my hair at home. It's been about 6 months now and my hair still looks great. Highly recommend!
OMG DaShell has magical hands!
Service Received:
DevaCurl Transformation, DevaCut
Price:
$126-$175
This was my first experience with DevaCut and when I tell you that DaShell is super knowledgeable, a great listener, and just an all around great person, believe me. My experience I actually rate a 10. I went in thinking that I had coiled curls and by the time she finished I realized that my curls are actually looser than I've ever experienced. I'm utterly amazed! I normally would've never spent the amount of money on my hair but I'm not regretting it at all! If you are thinking about a DevaCut with DaShell don't second guess yourself JUST DO IT!
Ramen noodles really work!
Dashell is amazing! I learned so much about my curls in one session. My hair was horribly fried from a previous stylist that really didn't know what they were doing. I thought I would never see my curls again because they had become this big, disgusting mess. Now I get compliments on my curls almost every day! Thanks Dashell and I'll definitely be back to see you for follow ups.
DaShell is the bomb.com
This what my first Deva cut and WOW. DaShell took her time with me and made my curls look AMAZING. With just a little love and Deva products my hair looks better then ever. Thanks!
Amazing!
This lady worked wonders for my hair! Love her personality and the finished product!
AMAZING
She is amazing!!!! my curls never looked better. The cut took hours, but amazing!
WOOOW!!
Dashell was such a great stylist. She talked to me about what I wanted, what I used on my hair and all of that before even touching my hair! She gave me so much information about my hair that I felt like I should have been taking notes! She was sooo helpful & informative! I traveled all the way from Kansas for the cut and will definitely do it again! It was so worth it! My curls have been so full of life since my first cut! I can not wait for my next one next month! I was very nervous but those nerves went right away when she got started! Dashell is a miracle worker! If you are a curly girl traveling to Vegas definitely set up an appointment!!!
Great haircut
Dashell was very helpful in demonstratingthe deva curl method
Best cut ever
I am visiting from Australia and have followed the curly girl method for years but feel totally transformed with the amazing cut from DaShell. She was patient, listened to my concerns and offered so much advice as to the best products for my hair. I am so thrilled with the experience
Wonderful!
DaShell talked to me before touching my hair, asked me what I wanted in the haircut, and took the time to get to know me. She gave me a great cut (it's been a few years since my last Deva Cut and it makes SUCH a difference!) and tried some new products on me that I really liked. I came here based on the reviews (I live overseas) because I was in town for work and I would ABSOLUTELY come back again! Thanks DaShell for restoring some life and style to my curly hair!
Deva Cut
DaShell did a great job of giving me just what I wanted, she made sure to ask me questions, then to ask if I had any. From the experience she has taught me many tips and tricks to having my curls be the best they could be! I highly recommend her to anyone!!
Absolutely LOVE her work!!!
DaShell is amazing at what she does. She will educate you on how to take care and treat your curls. Not only that, she does an awesome job at styling them. I promise you, you will not be disappointed :)
Love this curly girl
I learned so much about my hair from DaShell! In love with the product but most of all, it's great to find a hair stylist that is so knowledgeable when it comes to curly hair and caters to what the client WANTS.
I HAVE RINGLETS!
Dashell changed my hair and has made my life so much easier! I drove in from AZ and would make the drive again just to get another cut. Ugh, I can't get over how AMAZING my hair is now!
Brought life to my damaged curls
DaShell is super down to earth and simply amazing. I have bleached the life out of my hair texture, leaving them at a soft wave, and DaShell made them fuller and more defined. She found the right products that wouldn't weigh down my hair texture, and the cut that gave it the volume it needed. If you have textured hair, I highly recommend her! It's so helpful to have someone knowledgeable in curls with a wide range of curl products so you know what the right combination for your hair texture is.
I have not been happier!
Ok, so I have been searching for the last 2 months for a stylist that can make my "confused" curls better. I had my hair cut and highlighted on Friday. Washed my hair today (Sunday) followed DaShell's recommendation (mostly) and I am so happy!!! My curls have NEVER looked better, healthier and more defined. EXACTLY what I asked for!
A miracle worker!
Dashell is amazing! I've had boring limp waves forever, and never knew exactly what to do with them. Dashell walked me through the whole process and gave me an amazing cut that gave my hair some much needed volume and oomph! Since following her suggested routine, I've seen a noticeable improvement in my CURLS! My waves have turned into gorgeous spirals thanks to her!
Awesome experience!
I went to DaShell after hearing about DevaCuts and what a difference they can make. I looked her up on IG & her before & after photos looked too good to be true! I made my appointment and I am SO happy! My waves turned out amazing, literally the best they've ever looked in my life. It is so awesome to have someone who KNOWS how to work with curls/waves! She helped me out with what products to buy so I can attempt to replicate it on my own. Thank you DaShell!!
DaShel is the best!!
If you need a curly stylist and live in vegas or close by like me. You have to come to see DaShell she is the best!! She actually educates you about your curls and what is the best techniques and products for your beautiful hair!! I love my Deva cut! I will definitely come back when I need a trim!! Thank you DaShell!!!!
Calling all curly hair gals and guys
Scheduling an appointment was very easy. She really knows curly hair and I learned a couple new things. Everyone who has curly hair in Vegas needs to come and see her for a transformation. Thank you Dashell I will be back when my hair needs another trim.
Great cut, great service.
I love my new cut! DaShell thank you so much for your beautiful work. I called yesterday for an appointment since I was only in town for a short while. DaShell met me early and I was able to stay on schedule. I loved the whole process, she asked me about my vision for my hair and about the products I use and what my routine is like. Once she had a clear idea of my needs she explained what she was doing and why. I will definitely return for another cut!
Amazing is an understatement
The few times I've seen DaShell she has been helping my curls come back to life, making my curls soft, since I had them feeling like straw and has given me the perfect summer colors now, as well. DaShell really knows curls and is a pro at hair, I wish I would have met her a long time ago! It's a great feeling having someone who really knows curls do your curls. Besides giving my curls the t-L-c they need she also does an amazing job with blow outs. I plan on seeing her quite often, lol even if it's just a shampoo/condition, they feel good, plus she makes sure she washes it the best ever too. Love how she does my hair!
An Angel in the city of sin
I came to the sin city and found me an angel who helped me look Fabulous! She took the time to cut my curls and she colored my hair to perfection. I let her be free and artistic and she shined through! Love it and her!
SHOW MORE REVIEWS
---
---