Hey Curl! @ChopShop
St. Louis, MO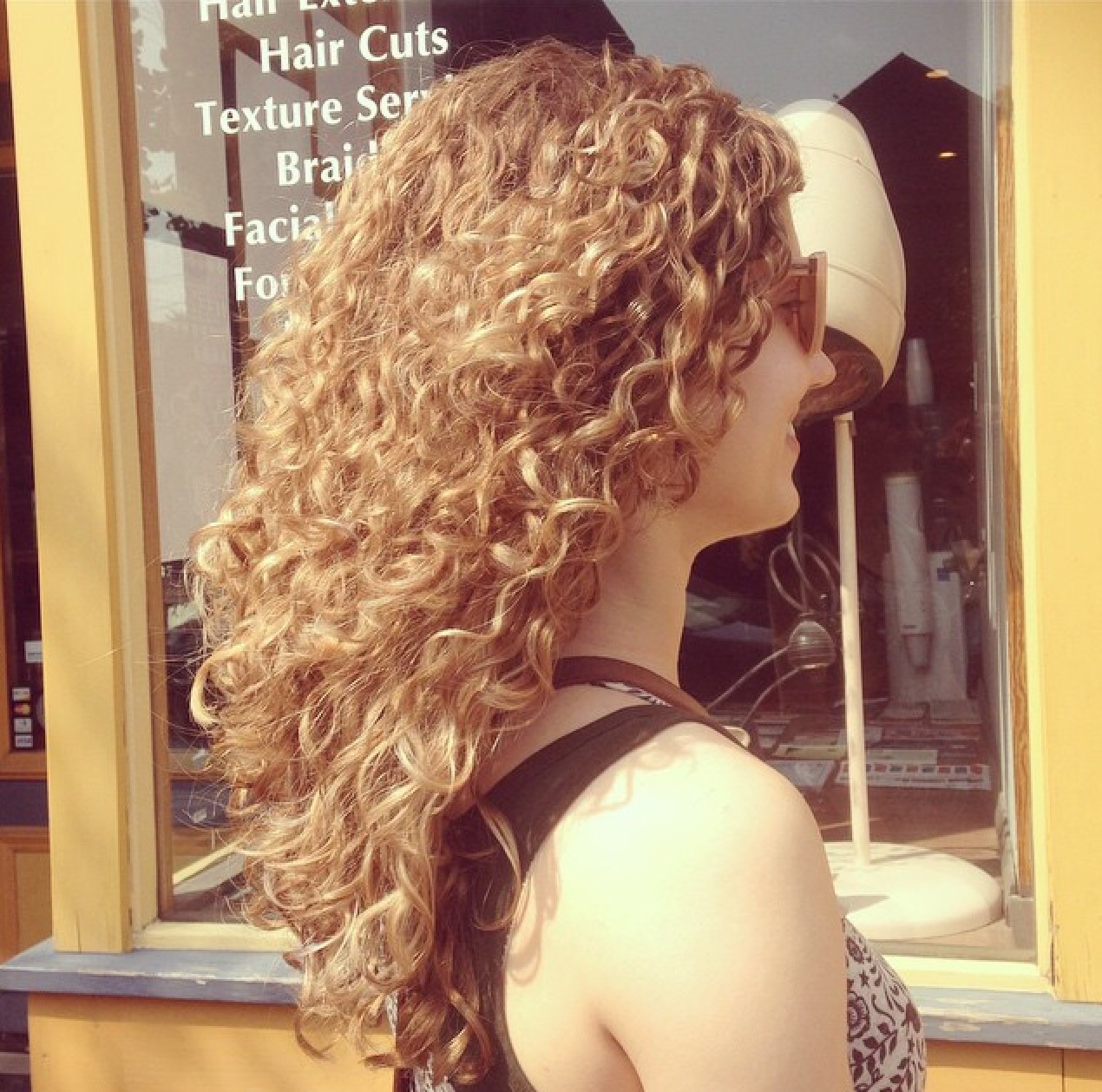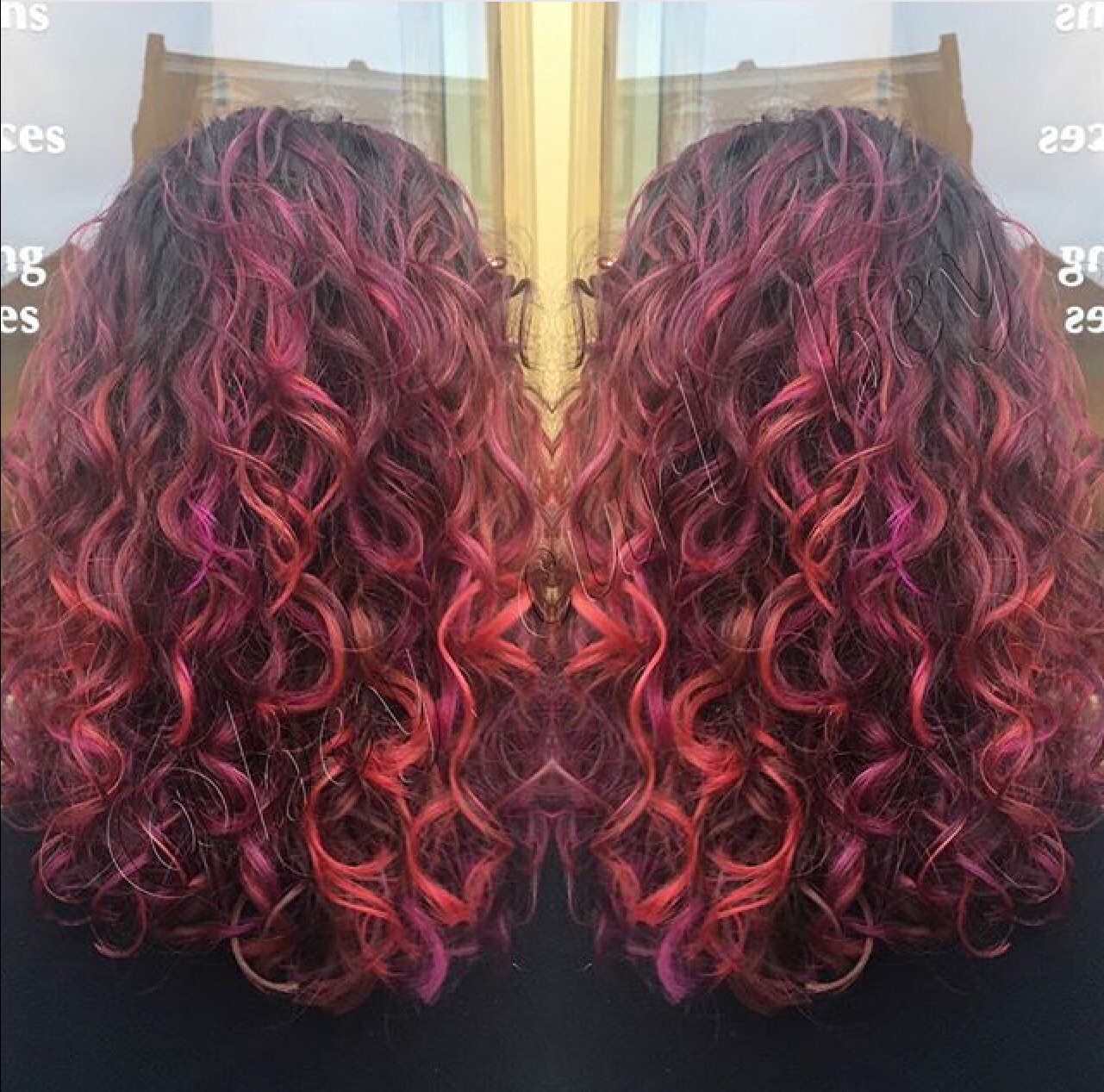 4139 Manchester Avenue
St. Louis, MO 63110
Hey Curl! @ChopShop
St. Louis, MO
---
Our Certifications
---
Devacurl Services
DevaCut
This revolutionary cutting technique was designed for all natural textures, from wavy to super curly. Hair is sculpted curl-by-curl, while dry, in its natural state. This service includes a transformation service.
Pintura Highlighting
This award-winning technique was designed to add gorgeous, light-reflecting highlights to all natural textures. Pintura Highlighting offers the perfect harmony and balance to waves and curls giving brilliance and dimension to beautifully compliment your DevaCut.
DevaCurl Transformation
From wavy to super curly, the beauty of this service is the customized design for every client. This luxurious process begins with a healthy botanical cleanse and condition, followed by a styling and coaching session for at-home curl care.
---
---
Reviews
Worth the Drive
A lifetime of natural curls, and i have found so few people with the knowledge, training and passion to make them look their best. Carrie took the time to listen, look and examine my curls before jumping in and giving me an amazing cut and style. She really knows curls and has the passion to bring out the best in everyone. Plus, she is a joy to talk to while in the chair. I drive almost an hour and a half to get to her and she is worth every mile. I am grateful she has the talent and interest in offering the best curly cuts, styles and products. She is amazing!
Love love.
I've been coming to Carrie for years and she makes my curls rock. She listens to me when I want to make changes and gives great suggestions. She LOVES working with curly hair and is passionate about all the curls!! Her passion shows! Thank you Carrie!
Not what i expected
Thick afro american \ multi culture texure hair...no definition..just frizz its a no-go on the cut and style!
Awesome!
This was my very first Deva Cut and Carrie literally amazed me! She is 100% skilled at what she does! And the deva curl products are AMAZING!
Excellent
I have extremely curly hair, which makes it difficult to find a stylist that really understands my hair. I've been to a few different Deva Curl stylists before, but Carrie is definitely the best I've ever had cut my hair. She took the time to cut each and every curl giving a great shape to my hair and making it really easy to wash and go every day.
Best Cut of My Life
I have 3A/B curly hair. I am in my 30s and always thought I was doomed to straight, boring cuts and hairstyles unless I straightened my hair. Carrie gave me the best cut of my life with great style and taught me how to take care of my curls so that I can show them off! And I had fun talking to her while she did it. I am so glad to have found her!
Best Ever
I have tried many so-called Deva curl specialists and Carrie is the only one that is consistent and knows really what she is doing when cutting the Deva cut/style. Her many hours of training make her the best one around when cutting curly hair. I have curlier hair on the bottom than on the top and she knows just how to work it so I don't have "bell" head!
same or better than deva in nyc!
i've had several cuts at the devachan salon in nyc and was so relieved to find Carrie when I moved to St. Louis. I did lots of research before i decided to take the plunge. i'm not a stylist, so i'm not qualified in any way to say if she followed the deva technique exactly, but it sure seemed like she did. i say this bc there is a review about her finger brushing the curls, which is exactly how they did it several times in ny. she actually showed me some new tricks for styling and i love my cut, possibly more than previous ones which is saying a lot. she's also got a bomb personality and made me feel super relaxed and comfortable. moving so far away was difficult enough, knowing i have "my girl" here, makes it feel a little more like home. thanks, carrie! xoxo
Best Deva Experience in St. Louis
After many disappointing visits to various Deva certified and non-Deva stylists in the area, Carrie is my stylist of choice. I have tight, corkscrew curls and really thick hair which intimidates most stylists, but Carrie has fun with it and makes it look incredible! Her warm persona and curl magic allow me to leave with a smile every time.
Doesn't use Deva method
I have 2c/3a hair and came to her with a shoulder length A-Bob, told her I was growing it out. She didn't look at my curl type or patterns. First thing she did was finger brush out my curls and pull down huge sections of hair to cut at the same time. She's lightening fast and the damage was done before I could say anything. This was not a Deva cut, nothing close. Before I left she sprayed hair spray all over it and fluffed it up big and frizzy with her fingers, removing any and all curls left. I left with a chin length bob. With bangs. In tears.
just ok
If your african american natural it probably best to go.somewhere else if your expecting the strand by strand as recomnended by the book or the devachan salons you see on youtube she does not do that. However she does a awesome job shaping your hair however.
The best with curls
I have been going to Carrie for a few years now and she has completely changed the way I feel about my curly hair. I straightened it for years because I didn't like it curly, but all of that changed when I started going to Carrie and using Devacurl products. Now I love my curls (and get lots of compliments!) and enjoy not only telling other curly-haired girls the tricks I've learned, but sending them to a stylist who is knowledgeable, talented and personable.
Carrie Waller knows curls!
After months of research and extensive pondering, I decided to get my very first DevaCut in November 2014. Carrie was recommended to me and I knew from that point I was in great hands! I told Carrie my areas of concerns with my hair and she listened and took my hair above and beyond my expectations. Not only did she revitalize and restore my hair to it's once healthy state, but she made me fall back in love with my curls once more. Carrie Waller is a true joy to work with!!!
awesome
Carrie is the best with cutting and styling curls as well as straight hair.
Carrie Waller Rocks at cutting curls!
Carrie Waller is an incredible hair stylist. She loves what she does and is seriously skilled at collaborating and making hair beautiful. She's an artist and craftswomen. I'm so happy I've found her!
Carrie knows curls
I have been to many stylist who claim to know curls - some that use Deva and some that don't - but i will never need to be disappointed by trying a new stylist again, because Carrie knows just what to do with my curls. In her capable hands my curls are brought out to their full potential. My hair is so healthy with the Deva products she uses, it shines. I get compliments daily on my curls, and I tell them all about Carrie at Drew Henry Salon.
great
fantastic. Carrie does my hair but I also take my 3yr old niece that has seemingly untamable curls, which she tames, cuts and conditions. We love what she is able to do for curly haired kids and adults.
great
fantastic. Carrie does my hair but I also take my 3yr old niece that has seemingly untamable curls, which she tames, cuts and conditions. We love what she is able to do for curly haired kids and adults.
SHOW MORE REVIEWS
---