Studio 39 Salon
Kansas City, MO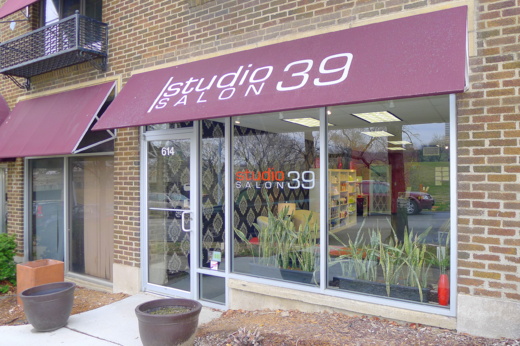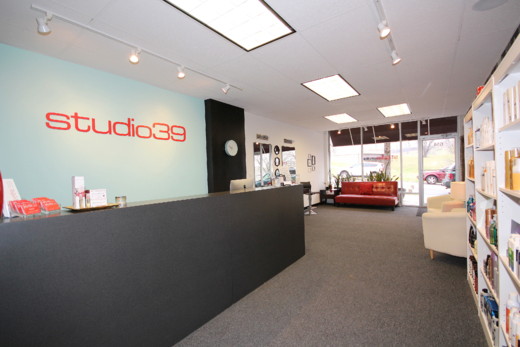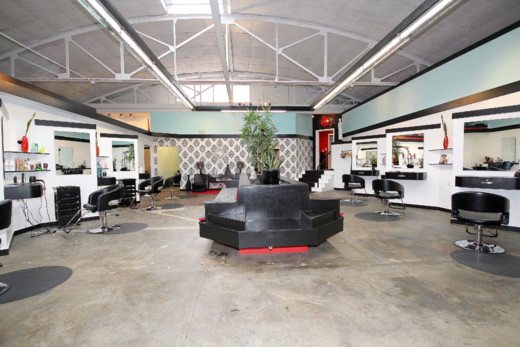 614 W. 26th St.
Kansas City, MO 64108
Studio 39 Salon
Kansas City, MO
Studio 39 is Kansas City's leading beauty authority and is owned and educated by a master hair cutting specialist who has over 20 years of experience. All of our stylists receive advanced training in our salon before they become a stylist and curl care is a way of life in our every day salon culture. We are balayage and Pintura (highlight's for curls) experts and use chemical free hair color healthy results. Our reception team to our salon assistant's support our Deva stylist's to give you a professional yet fun salon visit. Come see why we are consistently ranked as KC's top salon.
---
Our Certifications
---
Devacurl Services
DevaCut
This revolutionary cutting technique was designed for all natural textures, from wavy to super curly. Hair is sculpted curl-by-curl, while dry, in its natural state. This service includes a transformation service.
Pintura Highlighting
This award-winning technique was designed to add gorgeous, light-reflecting highlights to all natural textures. Pintura Highlighting offers the perfect harmony and balance to waves and curls giving brilliance and dimension to beautifully compliment your DevaCut.
DevaCurl Transformation
From wavy to super curly, the beauty of this service is the customized design for every client. This luxurious process begins with a healthy botanical cleanse and condition, followed by a styling and coaching session for at-home curl care.
---
---
Reviews
Gemy cuts best shape!
Service Received:
DevaCut
Gemy has been cutting my curly hair for 2 yrs. I went to another stylist there because she was level higher based on Deva. It was ok but I wasn't in love so I called the salon and agent called back. I thought it was cool that the owner would do it herself for customer satisfaction. That speaks volumes about her and how she runs her salon. What it made me realize is whether someone had Deva certification or not, good cutting of hair in general is something a stylist either does or doesn't. I feel like there's not any haircut Gemy doesn't understand. I highly recommend her. She is expensive but worth it.
Good cut but not great styling
I was with Morgan and I did like the cut but I didn't love how she styled it. I had her wash and style it before the cut and she didn't even get a cast with the amount of gel she used so my hair was kind of poofy when she was cutting it. I've been to other salons in KC where the deva stylists seem to know what they're doing a little more with all the cgm steps (I would suggest The Salon in the plaza area)
Morgan
Never been happier with a haircut. Great conversation, quick and easy refresher cut, she worked miracles.
In love !
I've had a blunt curly bob forever. It was dated but I was to nervous to have layers. After searching online I found Studio 39 and I've been to morgan and Gemy and they both cut and color so good! Very pleased
Fine hair curls
My fine blonde hair has lots of wispy hair around my face. Had a hard time finding the right Deva products for me but mariah helped me use the coconut cream and I love it.
Finally!
My tight 4c curls are difficult to cut in the shape I want. Gemmy the owner carefully trimmed my ends the way I wanted. Finally found a good haircut stylist for tight curls.
Great curl info
I appreciate the time my stylist takes with my hair. I knew nothing of caring for my hair before coming here. I no longer struggle with my curls and feel great wearing them natural now.
Gemy is fantastic
Gemy gives the best haircuts hands down !
Caitlin
Caitlin is the best curl stylist in Kansas City! Hands down. Been to 2 other Deva stylists and the way she cuts is the best. She gives that pear shape to the hair I was looking for.
Caitlin is curl genius!
Caitlin is a very confident and knowledgeable stylist! I learned so much from her. She understands curly hair better than anyone I've been too.
Great curly Salon
I love this place because there are so many curl stylists. It's so hard to find someone who cuts hair well. Especially curls! Ive been go to Gemy and Caitlin and Justine for haircuts and they are all great.
Great experience
I have 4c hair and had never heard of Deva. The last 2 haircuts I had were awful so I googled natural hair salons. Studio 39 came up so I gave it a try. I'm glad I did. The workers were really. I be never had that much attention for a haircut lol I'll go back here for my next cut and I like the product so far
Life changing!
I never knew what to do with my hair. After 5 minutes with the owner Gemmy I knew I was in the hands of an experienced professional. She made me relaxed and listened to my concerns. She went through all the products and explained which Deva my hair needed. I have been going to her and using Deva for a year and my hair is totally different!
Love my haircut and highlights
Had highlights for curls with a cut and my hair has never been better. Beautiful salon and staff
Best place for short cuts
Finally got the short cut I've been after! I realized it takes a great and experienced hair cutter to do that and Studio 39 is the ONLY salon I've been to that has both skill at cutting and curl knowledge.
Poof ball no more!
Ive had a blonde poof ball on my head most my life. After researching salons I chose studio 39 because of the owners experience and the overall reputation. Now I have individual curls and love my hair!
Never better!
Justine is fabulous! Not all deva cuts are the same but she knew what I wanted and her assistant did the 3 step perfectly!
Gemy was awesome!
I waited to get a haircut with Gemy the owner after my last haircut in my hometown. I live in a small town outside of KC and no one can ever cut my curly hair. I pre booked and I am so glad I did. My curls are finally in the type of cut Ive always wanted!
Happy hair every visit!
I found Justine when I first moved to KC 3 1/2 years ago. She has cut my wavy hair every seven weeks since then and always does a fantastic job. My hair is much happier and more wavy/curly than before I moved here, thanks to Justine's care! And she's a lot of fun to chat with, too--bonus!
Great products
I've been driving 2 hours from my town to Kansas City to Gemy to get my haircuts and color for years. This past year she suggested the Deva products for my very long hair which has always been prone to frizz. Now my frizz is gone and curls are soft. I Really like these products.
Thank you!
My mom and I got Deva cuts today from Justine. We are both OVER THE MOON with our cuts! I'm mixed race with 3c hair, and until today I had never had a haircut without leaving with extreme disappointment. In both of our consultations, Justine listened to exactly what we wanted and was very VERY knowledgeable about what she was doing. She was so gentle with our curls, and gave me a cut that I feel fits my personality (and hair preferences) to a tee. Not only was Justine a great stylist, she was also very enjoyable to talk to, and she taught my mom a lot about her curly hair. I am so happy with my cut, I can't wait to play with it more! Thank you Justine!
great curly salon!!!
i have been many places looking for a good place to cut my frizzy hair. This place is by far the best
No more muppet hair!
my whole life I have struggled with my fuzzy frizzy hair. I have called it my "muppet hair" since highschool. I've been flat ironing my for years which in turn made my hair dry and crispy feeling. Thanks to to the salon showing me how to do the 3 step I now have soft beautiful curls! I never knew my hair had these beautiful curls! Thank you Studio 39!
great place for curly haired girls!
I went to Gemy the owner for a Deva cut last month and I am so glad I did! I couldn't describe what I wanted but she knew exactly. With the curly hair and a good haircut, it's the growing out part that matters. That's how you can tell if you got a good haircut or not, and I did!
Best Deva place in KC!
I moved here from Scottsdale and immediately started searching for a salon that to cut my curly blond hair. My hair is very curly in some areas and slightly wavy and in others. Before I even knew about Deva I was already getting balayage in Arizona, so I wanted to get in with someone who was good at curly hair and blonde hair. After reading all that impressive reviews online about the owner I patiently waited to get in with her. It was so worth it! She is by far the best I was I've ever been to and her knowledge about her products and training blew me away! I highly recommend studio 39 and Deva
Justine and Gemy are awesome!
My mom and I went in for haircuts last January and we have been going since. We buy all of our Deva stuff here because of the rewards program with Studio 39. Justine is great at color and curly hair cuts. Now my fuzzy frizz is gone and I have nice bouncy curls.
Best Place for Deva Cuts!
I've beento two other area salons for deva cuts and Gemy the owner is the most knowledgeable stylist I've ever been to. Curly or straight, there is no one in Kansas City that I have ever seen that gives consistent good hair cuts like she does.
SHOW MORE REVIEWS
---