Salon Halo
Kansas City, MO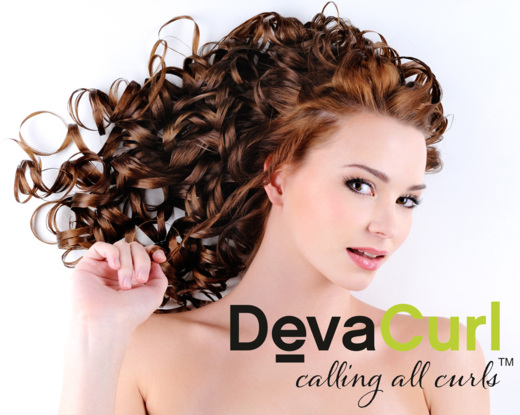 538 Campbell Street
Kansas City, MO 64106
Salon Halo
Kansas City, MO
Here at Salon Halo our specialty is curly hair. We have had extensive training in DevaCut and Pintura (freehand highlights). We pride ourselves as Kansas City's BEST curly hair salon!
---
Our Certifications
---
Devacurl Services
DevaCut
This revolutionary cutting technique was designed for all natural textures, from wavy to super curly. Hair is sculpted curl-by-curl, while dry, in its natural state. This service includes a transformation service.
Pintura Highlighting
This award-winning technique was designed to add gorgeous, light-reflecting highlights to all natural textures. Pintura Highlighting offers the perfect harmony and balance to waves and curls giving brilliance and dimension to beautifully compliment your DevaCut.
DevaCurl Transformation
From wavy to super curly, the beauty of this service is the customized design for every client. This luxurious process begins with a healthy botanical cleanse and condition, followed by a styling and coaching session for at-home curl care.
---
---
Reviews
Love!
Tiffany has been cutting and curling my hair for years now and I am always pleased. She knows curly hair! Highly recommend her and this salon
so happy
Ginger always does a great job. I get many compliments on my hair.
Downtown Treasure
Fun environment and great hours. Salon Halo was able to get me right in. I love my cut and style...and my curls again! Thanks Tiffany!!
Remarkable
WOW Tiffany helped me to love my natural curls! She gave me the best cut I have ever had. The layers, the length. Perfection The devacurl prodcuts are amazing and I'm so glad I purchased what she recommended. I am telling my friends and I will return!
Very Positive
"Tiffany F. was gracious enough to accommodate me into her Thanksgiving Eve schedule. I?m a curly 3B/C and needed my yearly shape up and read great reviews. Tiffany also gave me some much-needed insight into my texture which should help minimize breakage going forward. Visiting Salon Halo was worth the investment. Looking forward to another visit with Tiffany!"
Perfect Curly Hair
This was my 4th visit to salon halo and as expected Tiffany took great care of me and my wild and crazy curly hair. Anyone with curly hair knows a haircut can be a traumatic experience with the wrong stylist..rest assured fellow curly haired girls a visit here will leave you relaxed and your curls renewed.. It's a lovely salon and Tiffany is a very talented stylist !!
Totally Satisfied!
Well! It's official!! Tiffany gives the best curly cut in town! I was impressed on my first visit and left yesterday equally as satisfied!!!!
Fantastic Experience
My teenage daughter has very thick, curly hair and in the past we have had fewer good haircuts than bad ones. Not so at Salon Halo. From the moment we arrived, Tiffany listened intently to what my daughter wanted, and didn't want, from her Deva Curl cut, then explained the entire process from start to finish. Tiffany even reinforced the important points of curly hair care throughout the appointment. The result - a smile on my daughter's face that tells me all I need to know. We will return.
Attention all curly girls!!
This placed is a gem! I schedued with Tiffany and she has given me the best cut EVER! What was really impressive was the salon was full of curly girls. Truly a curly hair salon. these girls know curls here
love this place,
Tiffany saved me from a botched dye job I got at another stylist and I've been coming back to her ever since. The salon itself is adorable, in a great location, and has a wonderful atmosphere. You would never guess if you hadn't been there before that it occupies the former Pandolfi's Deli location! She is skilled, patient, and possesses a great attitude and understanding of what her clients are looking for when they come to her. As a trained DevaChan stylist and a blonde herself, she also knows how to take care of, and help me tame, my blonde curly locks. I couldn't recommend Salon Halo more highly!
Great experience as always
I found Tiffany a few years back when I was searching for curly hair specialists. I use to straighten my hair (yes I hate to admit it) Tiffany taught me the correct way to not just wear my hair curly but LOVE it. I can't say enough wonderful things about her and her salon. I highly recommend her! The location is centralized, it's chick and unlike any salon I have ever been to
Knowledgeable and friendly
I've gone a few times for a curly cut and highlight, both done by Tiffany and she was amazing!! She gave me so much information on how to care for my hair and explained each step she was doing during my visit to ensure I could continue to do it myself at home. I recommend her to everyone who asks!!
Color and Deva cut
"Once again Tiffany did a great job. Color turned out great. Deva Curl Cleanse. Love Salon Halo and Tiffany is great."
Great for guys too
Very laid back and comfortable environment. My girlfriend sent me here as I wear my hair shoulder length and curly. Tiffany was very friendly and listened to everything I wanted done. Very professional. I'll be going back for sure.
Ginger is great!
Ginger has been my sylist for the past 6years She is known is Kansas City for the expert on curls. I have referred many a friend to her. Salon is super Chic too
Salon Halo is the Best
After reading all the great reviews online about Salon Halo I went in for my first Deva cut with the owner Tiffany. She taught me so much about caring for my curly hair and she is so knowledgeable about the products I highly recommend her
Curls and Cuts!
I followed Tiffany down to her new location to deal with my natural curls. I totally trust her skills both for cut and color. I love the shop and I really love my new 'do! :)
Finally I am embracing my curls
Where has Tiffany been my entire life?? We always want what we don't have right! Well now I LOVE what I have! My curls. She has given me the coolest pintira highlights and shown me how to use these amazing products. Not to mention the salon is so out of a high end magazine you would only find on the coast. SOLD
Elegant Salon... Amazing stylist
My hair looks fantastic. My curly hair is difficult to deal with, but Tiffany is very knowledgeable and my hair has never looked better. I will never go to another salon again. "
Tiffany revitalized my Curls!!
As difficult as my hair is to style, Tiffany always manages to cut my hair so that I feel good about how I look every day.
Tiffany Rocks at curly cuts!
tiffany has been my stylist for the past 4 years. I trust no one else with my curls
Love my curls
I finally found someone who can cut curly hair thanks to Michelle at Salon Halo. My hair actually has a shape now with lots of volume! Love the products as well!
Worth the Drive
Service Received:
DevaCut
"I drive about an hour to see Tiffany for a DevaCurl cut. I had been going to the same stylist for 15 years and always had about the same shoulder-length cut with layers that left my curly hair flat. I needed something new and after searching out a salon that understands curly hair I made an appointment with Tiffany and haven't looked back. She brought my curls to life and I couldn't be happier! Definitely worth the drive to KC!"
A true find
My hair has never looked or felt this great. It's so difficult to find someone that truly understands curly hair, Ginger Bell is a true artist. She understands how cut, color and personality work together. My hair looks healthy, natural, fabulous and it's so easy to do myself. Salon Halo is a true find.
Tiffany made my curls bounce!
" I am just learning how to care for my curly hair. Tiffany gave me several pointers for treating and styling my curly hair. She showed me how to keep down the frizz and increase the fullness of my curls. Just what I needed!"
Best curly stylist
Tiffany is the best stylist I have ever found that actually knows how to cut, color and manage my curls. Been seeing her for 3yrs and am so happy. Salon is super cute and all the girls here are so nice. It feels like home .
Tiffany knows curls!
I have been going to Tiffany for thre years now and could not be happier! She is an expert when it comes to curls and my color is always perfection
Go see Ginger!
Ginger has been doing my hair for several years. Having curls herself, she has great tips and awesome technique. Deva Curl certified/trained/perfected! She uses a dry cut technique and has colored my hair with many different techniques depending on what I'm looking for. I've recently started an express keratin treatment that smooths my curls a bit and allows for easier maintenance. I love her and love how she has made me feel good about my hair!
Great cut cute salon
This was my 2nd visit to Salon Halo. I'm so happy to have found a place that actually knows how to cut curly hair! Amy gives a great cut and is knowledgeable on the products. Bonus... she does body waxing! My one stop shop :)
Tiffany was AMAZING
"My first visit to the salon and first Deva cut. It was everything I hoped it would be. Not only did Tiffany give me an amazing haircut, she gave me tons of tips I can use at home for my curly hair. I'm so glad I found this place and will keep coming back to Tiffany for future Deva cuts!"
God sent!
I travel 1.5hr every time I need a cut!! Tiffany is that good. The salon is super cute. Everyone is nice. But mostly I get the best hair services and advice I have ever received
Amy was great!
I always struggled with my curls and having any kind of style because no one ever cut my hair correct. Amy literally gave me the best cut of my life. I love my curls now! I found my salon home here
Devacurl expert!
Tiffany's expertise in natural curly hair is obvious and greatly appreciated. Tiffany took time to teach me Deva Curl tips. What a relief to find a stylist that takes measures to protect my curl.
Curly Cut
I have had good cuts, bad cuts and awesome cuts in my life. Anyone with curly hair can feel my pain. Tiffany was amazing and she did a wonderful job!!!! So grateful! I even found my long lost stylist there! I will definetly be back and would recommendthis salon, Tiffany and Ginger both to all my curly head sufferers
Great for curly hair
My fist time with Ginger and Deva Cut. I never knew my curls could be so loose and flowing. Great tips for curly hair. I will be back
Great Experience
I got the Deva cut by Tiffany and absolutely love my hair! Salon was inviting and she did a great job explaining the entire process.
Deva cut by Ginger
Love this place- My curls look amazing! I would really recommend trying the Deva Cit if you have curly or wavy hair.
Amazing!
I took my daughter to see Tiffany and she was amazing. She did the deva cut and walked my daughter through each step and explained each product. She also told her how to do it at home. Super impressed and plan to go back!
Best cut EVER
Tiffany is a master at cutting my curly hair. I've been going to her for a few years now and never dissatisfied. I recommend her to so many people
Pleasantly Surprised
I wasn't sure if they were able to style 4a (African) hair. I must admit I'm a coil snob, & I've been getting my coils maintenance every 6M in NY. TIffany, worked magic on my coils. She was tremendously friendly & explained the entire process. I can't wait to see how she cuts my coils in April.
Ginger is the best!
I followed Ginger from a different salon. She's amazing and I don't trust my hair to anyone but her. I have been going to her for about 5 years now. I have moved to Nashville this year but after trying a salon here, I will be going back to Ginger when I fly back to visit family. I will just let it grow in the mean time. That's how good Ginger is! She's worth waiting for!!! My hair loves her! She taught me how to style, dry, use product and she cuts it the way it's supposed to be cut.
Vacation Hair
Tiffany always does a wonderful job cutting and coloring my hair/curls. This visit I asked for bold blonde vacation hair. We are flying to Cabo today and it's safe to say... my husbands LOVES it!
Love!!!
Today was my first deva cut and I love it!!! Tiffany was so friendly and amazing at explaining the process and how to do it myself! I will definitely be going back!!!
Ginger does it again!
Ginger is amazing!! I have curly hair and lots of gray roots. I see Ginger every 6-7 weeks and we rotate what kind of high or low light, peekaboo highlight and base color she is going to use - keeping my hair looking fresh instead of the same old color/style every time. The other people that work there are very professional, the salon is spotless, and the products Ginger has taught me to use are always in stock
Just what I wanted
I walked nervously into Salon Halo as I am from out of state and have never been to a different stylist before. Tiffany provided me with an immeasurable experience and I would most definitely return. My style was exactly what I wanted and I walked out of Salon Halo feeling more confident than ever before.
Salon Halo is amazing!
This salon is gem! Tiffany is truly an amazing curly stylist...she gave me a great cut, taught me how to style and great tips
Marie is great with my curls
I've been going to Marie for a couple of years now and I am always happy with my hair and I get so many compliments! I recommend her to anyone that needs a good curl cut
Great experience
Ginger took me through the entire Deva Curl cut and curly hair process to explain how to take care of my hair. I am very happy with my hair!
Deva Curl Expert!!!
Tiffany's expertise in natural curly hair is obvious and greatly appreciated. Tiffany took time to teach me Deva Curl tips. What a relief to find a stylist that takes measures to protect my curl.
Tiffany was amazing!
I drove from Columbia to get my first Deva cut. Well worth the drive! She did an amazing job and also explained how to correctly use the products that I had. This was more ham just a cut but a whole lesson and steps to follow! I will be back
awesome cut and color
last Friday I went here and Tiffany did my hair. I got a Deva cut and high/lowlights. I told her I wanted to do something different but wasn't really sure what. She suggested doing red lowlights with my blond highlights. I've always wanted to have red but never really brave enough to do so. She's the first stylist who suggested something other than blond and boy am I happy she did. I love it and feel kinda sassy now. She also gave me tips on how to condition my hair and what I needed to do to keep the red longer. I've been getting Deva Cuts for several years and no one told me what she did about conditioning. Thanks for the awesome cut and coloring Tiffany!
Impressed
I've never had the opportunity to have someone trained to cut curly hairs, cut mine!!! Needless to say I wad nothing short of impressed with Tiffanys work!!! Much appreciated, I wil, be telling all my curly girls about her DevaCut!
Great cut with Tiffany
As always another great cut with Tiffany I highly recommend her!
Impressed
Ginger was my stylist and I am happy to say this was the absolute best cut ever! She explained products and how to use them... I will be back
The Queen of Curly Hair
I have naturally curly hair and can't even count how many times I've cried after leaving a salon. I saw Tiffany and this girl GETS curly girls. I got the deva cut and color and she even taught me new tips on how to care for my curls.
Deva Cut with Ginger
I had never had a deva cut before, but I knew I needed my hair to be cut dry. Ginger talked me through everything! She even took pictures to give me an idea of what I'd have before we started. She walked me through applying product and gave some tips. Definitely go see her!"
Just Okay
I received a Devacut from Ginger. She was really nice and listened to me. I told her I wanted to keep the length on my hair, but needed it shaped up. She did exactly that. She explained the product she was using, but I would have liked her to tell me how to use the product. Since she did mostly everything in the back by the sink it'd be nice to have a mirror so I could see what she was doing. That's part of the reason I wanted this cut, to learn how to use the product. She then sat me under the dryer for 5-8 mins. then used the diffuser. My hair was still pretty wet when I left it and I was told I would leave with it dry. The cut looked funky bc she literally didn't do anything to the length, so I had shorter hair up front then all my hair underneath super long. Finally after it all dried, I liked it. I don't think I'd go back.
Cut after which I did not cry
Tiffany gave me a Deva Curly Girl cut and it's the first haircut I've had that I've actually felt able to go out in public afterwards (let alone not cry and go home and wash it). She worked WITH my hair instead of against it like everyone else seemed to do. Therefore, it actually looked good and fell naturally around my face and shoulders. If you've never had a Deva cut, I'd highly recommend it! Even though when I style it, it's a bit different than her, it styles easily and looks great."
Always Happy
My cut and color are always just perfect. I have been going to Tiffany for the past 7 years and always happy! Highly recommend her.
Glad to have found Salon Halo
I was looking for a curly stylist after moving to the KC area. I was pleasantly pleased to have found Tiffany. My color is beautiful and cut was the best I have ever had. I will be telling everyone about Tiffany and the salon
Love my stylist
Tiffany never fails me! She has been cut/coloring my locks for 8yrs now. I even carry around her cards because people always ask me who does my hair!
Fantastc
Fantastic!!! Tiffany delivered above and beyond. Best color I have ever got and my curls came back to life. Salon atmosphere super professional
Great Cut and Color
I always see Tiffany for my cuts and color. My curls are perfect, no frizz and the Pintura highlights I get look so natural. The salon is super cute and everyone is so friendly.
Wonderful Experience
I have never had a cut that transformed me like what Tiffany did yesterday She even taught me how to style my my hair and get moisture back into my curls I HIgHLy recommend anyone with curls to go see TIFFANY!!
Curly girl girl dreams
I have had the pleasure of seeing Ginger for almost two years for cut and color, she is a curly girl dream stylist
Downtown Treasure!
I recently moved to the KC area from out of state. I loved my Deva stylist was a little apprehensive about finding someone new. Salon Halo was able to get me right in. The Salon offers a fun environment and great hours. I love my cut and style...and my curls again! Thanks Tiffany!
Tiffany knows curls!
I was in town from St Louis over the weekend. I read great things about Tiffany online and came in to try out the DevaCut Never before has anyone cut my hair dry and actually give me a great cut! I will be traveling to KC again to see Tiffany
Very Happy!
"Ginger has done amazing things for my hair through the Deva Curl cut. It's hard to find someone who understands how to cut curly hair, and I'm really happy with the way my natural curls are coming out. Excellent service and would definitely recommend to others! "
A new girl!
I traveled 2hrs for my DevaCut. Tiffany gave my hair style and bounce. So worth the drive. I will be returning and telling my friends as well
Love Ginger
Ginger is great cutting my curly locks.
The best
I have been going to Ginger for 5yrs now. She is a curly girl herself and really understands and knows curls. Salon is very nice and welcoming.
Saved!
My curls have always been out of control I am pleased to have found Tiffany. She has given me the best hair style and taught me how to care for my locks
Love Salon Halo / Ginger
I had the same stylist for 18 years, and had been so spoiled by someone that understood my curly hair and me. I was so petrified that I waited 5 years to get my hair cut. A good friend recommended Ginger Bell at Salon Halo and her hair was fabulous so I gave it a try. It was honestly the best decision I've made in, well...forever.
impressed as always
I have been going to Tiffany for 4 years now. Not only does she manage my curls but both my teenage boys. Can't say enough good things about her and her salon
Curly Girls!!
"We curly girls need special treatment. Tiffany is a curly hair specialist and she'll give you the right cut or color every time. She listens to what you want, she's professional, and always on time. My hair has never looked so good. Everything about this salon makes life easier. She waxed my brows AND had makeup to touch up before I went back out. I love the salon in Columbus Park, charming and great parking. Can't beat it."
very happy
I visited Salon Halo today and had an amazing cut! My curls have never looked so good
Michelle is the absolute best!
Michelle has been doing my hair for the past 3 years. She is truly one of the best! I have super curly hair, and Michelle's haircuts, coloring, and styling, make a huge difference in how healthy my hair looks and feels.
Tiffany is great!
I got my very first deva cut from Tiffany. She was quick, kind and very informative. Salon Halo got me in on a very short notice. I left feeling amazing
Deva Curl Cut
I had a Deva Curl cut with Ginger Bell. She took time to show me how to work with my hair and advised me on the best type of products to use and ones to avoid. I'm happy with the haircut and the service. It is about a 2 hour drive to the Salon for me, which I will continue to drive to see her. Best haircut and advice I have had in years!!!
Deva curl hair cut
had a Deva Curl Haircut from Ginger Bell and she did a really great job. She took time into giving me instructions on how to style my hair curly. I drove about an hour and will continue to drive that far because she did sch a great job.
Very pleased. Will be back!
"I found this salon online looking for someone to handle curly hair. Tiffany did an awesome job, not only with my hairs texture, but with my color as well. Exactly the color I was looking for. I thought the price was very reasonable. I've been to other places who charged me much more. Love it!! Thank you"
Beautiful work done here
I went in to the salon with out of control curls and came out with a beautiful color and a movie star worthy hair cut. if you're looking for a professional stylist that knows what they're doing. This is the place! I highly recommend Tiffany.
hooked!
i drive from Harrisonville to see Tiffany. I would not dream of having anyone else touch my hair. I love my curls and she has helped me to master them :). The salon is old world chic, staff super friendly and I swear never seen a salon like this!
Tiffany... great with curls
I was so happy that Tiffany was able to accommodate my crazy schedule and continue to highlight and cut my curly hair well after the closing time! Cute salon! I was so happy to have found it.
Very impressed
Ginger was my stylist today This was such a great experience. My curls have never ever looked this good Threw my flat iron away just now! What was I thinking ever straightening these curls??? WoW did I learn so much today. This Salon is a staple
Curly Cut with Ginger
I never had a "curly cut" and always wondered why I had a shelf. So I finally decided to get a curly cut and boy did my world change. Ginger at Halo is fantastic. I also love the balayage Ginger did for my curls
Love my hair
Visited Salon today for my first DevaCut. WOW Love my curls now. Salon is so laid back but upscale decor. Going back for sure
A new me!
Tiffany highlighted and cut my hair giving me a totally new look! I LOVE IT and love that I found her
yet another great experience
Tiffany never fails at making my curls look their absolute best..she truly understand curly hair. the ambience of the salon is great as well
Awesome
If you are a curly girl, run don't walk to this salon. I straightened my naturally curly hair all of my life and then I found Salon Halo and my life (and hair) changed all for the better. Finally, I have found stylists that know how to cut and color curly hair. I say "stylists" because I see 3 different ones (depending on who is available) on a regular basis. I have never had a bad hair day since I found this amazing salon
Happy & Excited
"Six months ago a friend was kind enough to share why her hair color looked so amazing and I met Ginger Bell, whom I discovered is a curly hair expert. She showed me the benefit of using a different type of product with the Deva Curl and made sure I was comfortable with using them. All of the stylists have enormous talent and I am always excited to witness the great work they do for others. My hair has never looked or felt better and I look forward to and enjoy my time at Salon Halo."
worth the drive
After reading the reviews online about Salon Halo I booked my appointment and took the 2hr drive. Totally worth it! Finally I know how to manage my curls and the product line is awesome.
cut & color
I just love what Tiffany has done to my hair. It's not easy to go so blonde without damage and keep the curls. She is a miracle worker! Love her! Awesome product line too!
love Ginger
I highly recommend Ginger. She goes through all the steps and actually teaches you how to style your hair. The products are great as well
Just the best
Great Salon and great vibe. Tiffany is awesome at cutting curling hair. Only place I'll ever go
SHOW MORE REVIEWS
---