Eclektica the Salon at Briarcliff
Kansas City, MO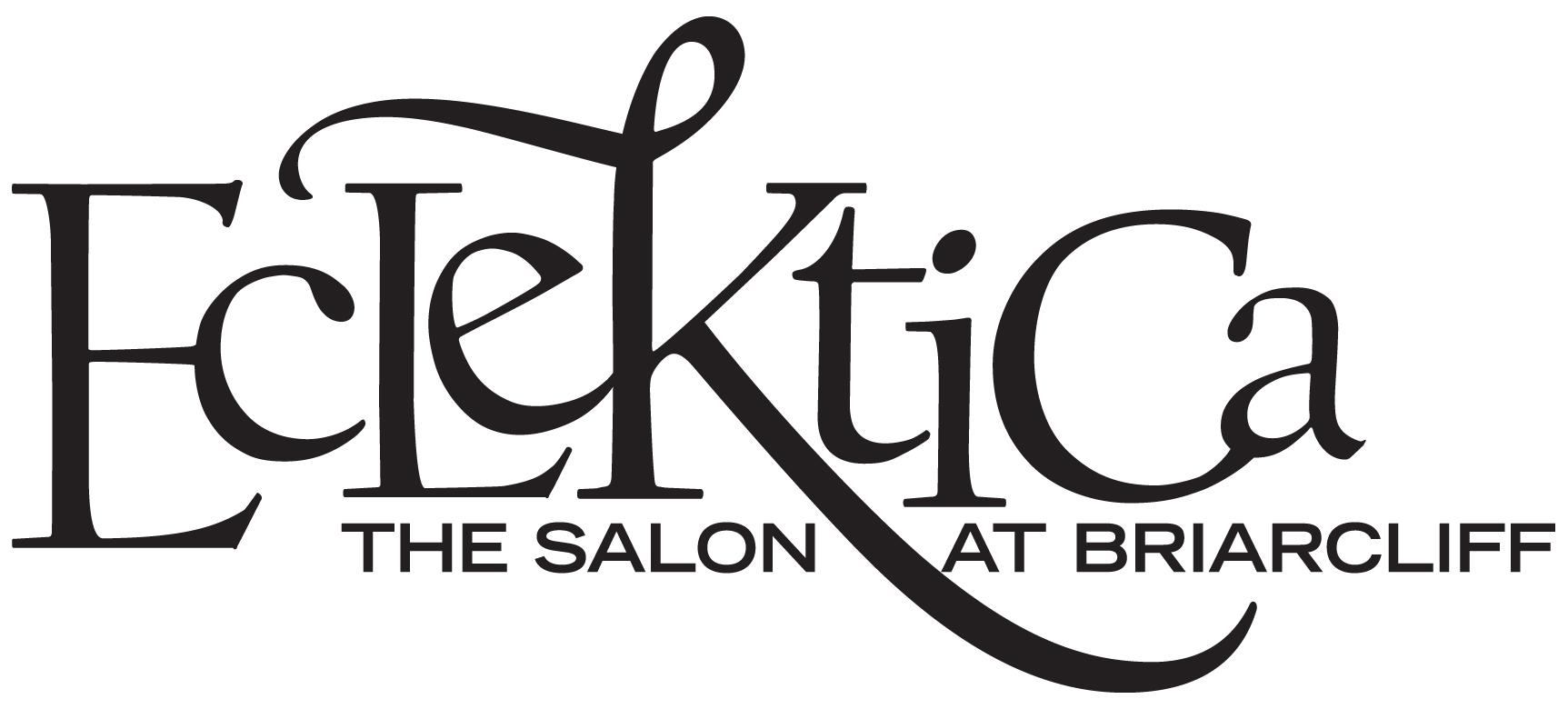 4159 N. Mullberry
Kansas City, MO 64116
Eclektica the Salon at Briarcliff
Kansas City, MO
At Eclektica Salon, we use personal communication, advanced education, and artistic teamwork to give our clients the best salon service, consultation and results that they will ever experience. By focusing on this goal, we maintain an environment where our clients can find their own ideal balance of internal strength and external beauty. The Devacurl Academy acknowledge these stylists as a Deva Inspired Stylist, Cutting for the successful completion and passing performance of the Deva Signature Waterfall Cut and the customized No-Poo Transformation Service.
---
Our Certifications
---
Devacurl Services
DevaCut
This revolutionary cutting technique was designed for all natural textures, from wavy to super curly. Hair is sculpted curl-by-curl, while dry, in its natural state. This service includes a transformation service.
Pintura Highlighting
This award-winning technique was designed to add gorgeous, light-reflecting highlights to all natural textures. Pintura Highlighting offers the perfect harmony and balance to waves and curls giving brilliance and dimension to beautifully compliment your DevaCut.
DevaCurl Transformation
From wavy to super curly, the beauty of this service is the customized design for every client. This luxurious process begins with a healthy botanical cleanse and condition, followed by a styling and coaching session for at-home curl care.
---
---
Reviews
Great Stylist for Curly haircuts
Give amazing detailing to the curls.. teach you how to control your curls..
Loved it!
Melissa did a great job with my curls!
Beware of deva inspired stylists!
I would not allow the "deva inspired" stylists near my hair ever again. I have been going to deva stylists for 5 years now and last year experienced one of the worst hair cuts of my life at this salon. I found a new deva stylist (turns out she is just a deva inspired stylist). I was told there were many ways to do a "deva" cut, though all of mine in the past had been pretty similar. I was scolded by the stylist for wearing product in my hair to the salon. She brushed through it with her fingers to make it look "more organic" as she cut my hair. I asked for a trim and came out with about 5 inches of CURL gone, so probably 8-9 inches if it were pulled straight. It was so uneven after I went home and washed it and let it dry that I had to even up my own hair! That was last October and I still haven't had another haircut since bc my length is still recovering. The worst.
SHOW MORE REVIEWS
---